Jimmy Vesey. Cal Peterson. Will Butcher. Alex Kerfoot. Blaine Byron. Judging by the amount of press these players received, you'd think they were first-round draft picks. The reality is, none were drafted in the first two rounds. They're just NCAA hockey players that have found a way to work the system to their liking.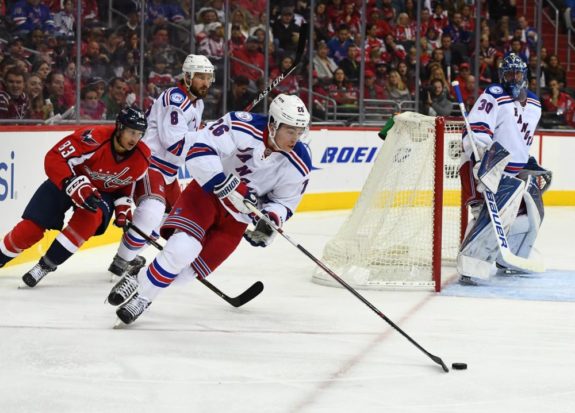 While each was selected in the NHL Entry Draft, they chose not to sign with the team that drafted them. After playing out their college years, they became unrestricted free agents, able to talk and sign with any team in the league.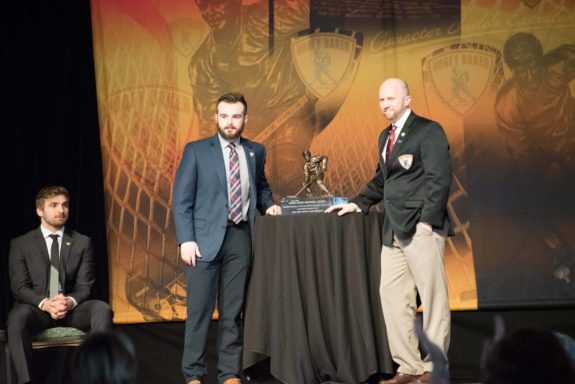 Justin Shultz pulled the same move as Vesey and the others. After finishing his collegiate career in 2012, he spurned the Anaheim Ducks, the team that drafted him in the second round (43rd overall) in 2008 and signed with the Oilers. Not surprisingly, when Shultz plays in Anaheim, the fans boo him mercilessly every time he touches the puck. He's now with the Penguins.
Closing A Loophole That Doesn't Exist
Some call it a loophole in the Collective Bargaining Agreement that these college kids "wait out" their time. However, it's not illegal to do what they're doing, it's legit.
Per article 8.6(c) of the NHL and NHLPA's Collective Bargaining Agreement, when an 18 or 19-year-old player is drafted before graduating college and chooses to graduate with his class, that player's "drafting club shall retain the exclusive right of negotiation for his services through and including the August 15 following the graduation of his college class."
In layman's terms, under the current CBA, a team holds exclusive rights to a drafted college prospect for four years, as long as the player stays a student the entire time.
The college free agency situation in the @NHL needs to be figured out…it's a joke especially to the guys that play major junior

— Brandon Dubinsky (@BDubi17) August 25, 2017
Major Junior Players
A major junior player who doesn't sign with the team during the two-year period that follows his draft–can re-enter the draft. Of course, nothing is certain as the player may get drafted several rounds later, by the same team that first chose him, or not be selected at all.
A few examples come to mind: Goaltender Frederik Andersen was originally drafted in the seventh round in 2010 by the Carolina Hurricanes but had no interest in playing for them so he re-entered the draft in 2012 and was chosen in the third round by the Anaheim Ducks.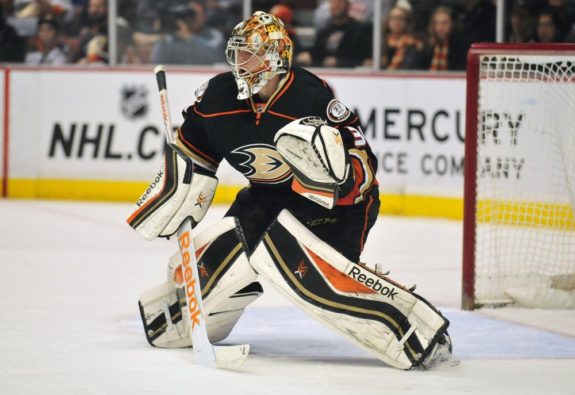 Forward Conner Bleackley was drafted in the first round in 2014 by the Colorado Avalanche. The Avs decided not to sign him and Bleackley re-entered the draft in 2015 where he was chosen in the fifth round by the St. Louis Blues.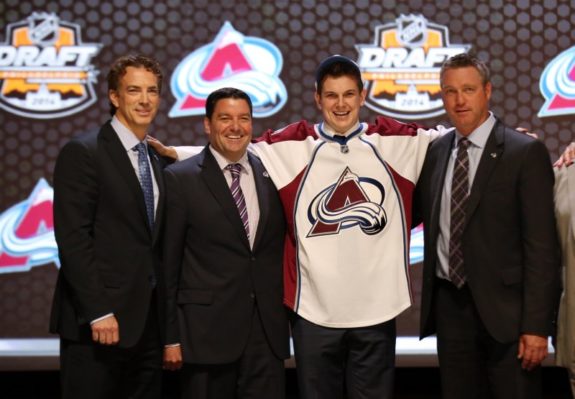 The Risk of Drafting A College Player
Teams that draft collegiate players are taking a risk, albeit a small one. When Vesey or Petersen or Butcher chose not to sign with the teams that drafted them, those teams got no compensation. (Well, technically, Nashville got Buffalo's third-round pick, since they traded for Vesey's rights, but you get the point).
In other words, all the time and energy invested by team scouts to track a player was wasted. Furthermore, all the resources used by the player participating in the NHL team's development camps etc. had no return.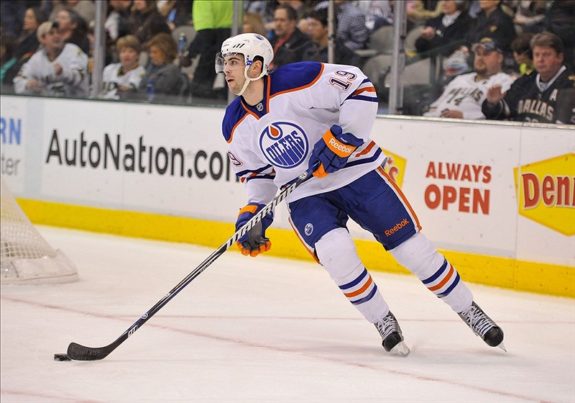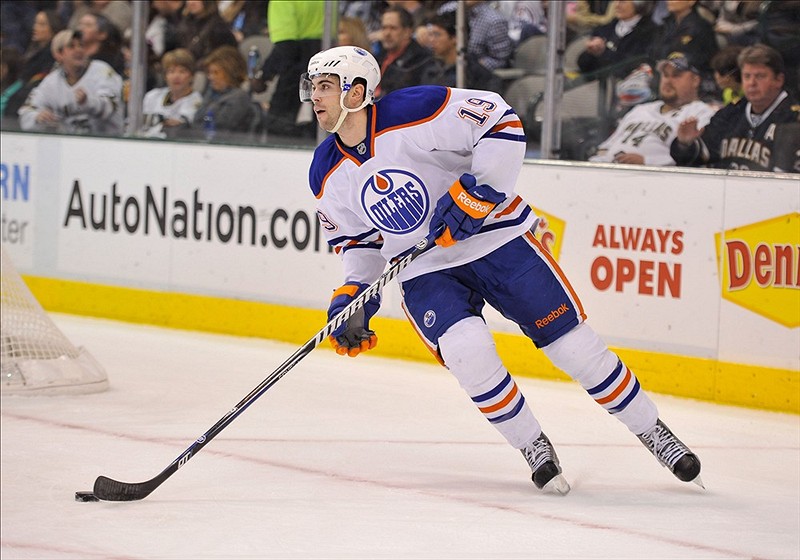 NHL teams have a bit of a tightrope walk when it comes to signing collegiate players. They can either pressure their prospects to sign after their sophomore or junior years or face the real risk of having them walk away altogether. In some cases, the prospect may be encouraged to join a team during a playoff race, giving them a jolt of energy for the postseason. It's a risky proposition for general managers as it presumes the player is ready to play NHL style hockey immediately and burns a year of their three-year entry-level contract.
The only way teams get compensation if a player decides not to sign with them, is if their drafted player was a first-round pick. In that case, the NHL will award a compensatory pick to a team that made a bona fide offer to a first-round draft selection but was unable to sign him to an entry-level contract. The team gets a second-round pick for the next draft in the same selecting position as he was originally drafted. For example, if the Avs fail to sign their fourth overall pick from the 2017 Entry Draft (Cale Makar), they will receive the fourth pick in the second round of the 2020 draft.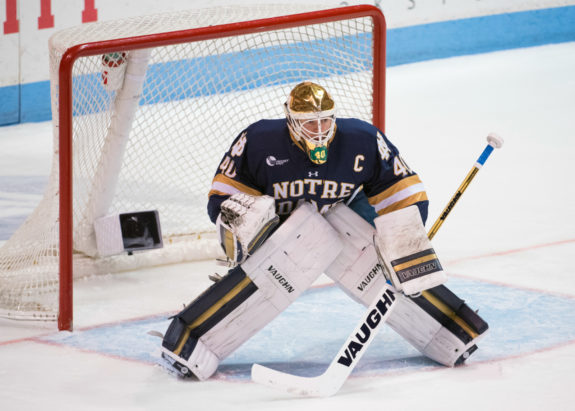 Is There a Problem?
If more and more college players continue to spurn the team that drafted them, it's possible article 8.6(c) of the CBA will be addressed at future league meetings. The rule is complicated and depending on where you sit, you may have a different point of view.
Change the CBA
The Nashville Predators offered Vesey a top-six role on their playoff-bound team. He declined. Fortunately, for David Poile, he was able to trade Vesey's rights to the Sabres to recoup their original draft pick. But what if they couldn't?
"I guess if you're on our side, that's a loophole that the college players can run the gamut on four years and then be a free agent like Jimmy Vesey. I think it's a bad rule. I hope we can change it because now you see a lot of teams, because of the Vesey thing and a couple of other players, you see teams taking their players out of college maybe a year early to try to entice them with a contract, and so they don't have to face that situation." –David Poile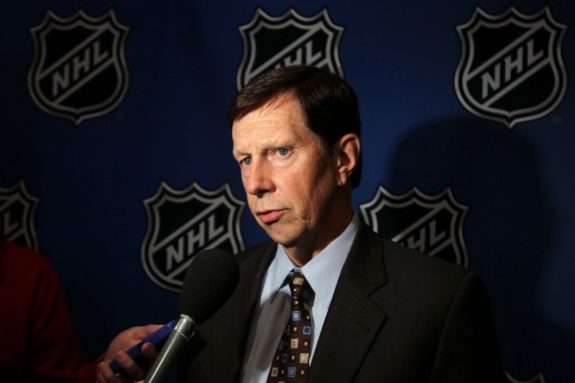 Perhaps a spurned team will eventually recoup a compensatory pick in the exact round and position in the following draft (e.g. Butcher spurning Colorado would result in the Avs getting a fifth-round pick in 2018).
Stay the Course
Players who get drafted typically want to sign a contract as soon as possible with hopes of cracking a team's NHL roster. But as time goes by and they remain unsigned, NCAA players like Butcher and Vesey not only gain an education, they grab a huge sense of leverage as to where they begin their pro careers. When a team fails to sign a player after having three years of exclusive negotiating rights, the only place for the team to look is within.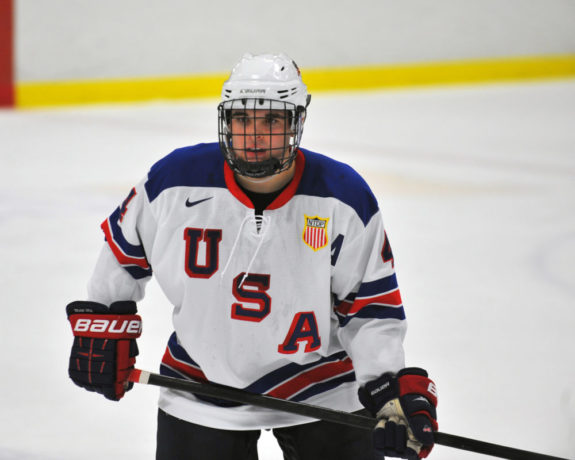 In Butcher's case, the Avs only showed real interest in signing him when he blossomed in his final season, eventually winning the Hobey Baker award.
"Near the end of Butcher's junior season a year ago, the Avalanche told Butcher's 'family adviser' the team was not interested in signing the 5-foot-10, 190-pound defenseman at any point," wrote Mike Chambers of The Denver Post.When his college season ended, Avs General Manager Joe Sakic stated he was willing to offer him a deal. But at that point, it was too little too late. Butcher felt snubbed and wanted to control his destiny. It's their loss and a reminder that hockey is a business. Draft picks don't always pan out.
Where do you side on the issue?
Jeff has been covering the NHL for over a decade for various sites. He's been with The Hockey Writers as a lead Sabres writer three years, while also writing a satire column called "Off the Crossbar."