So far, the Toronto Maple Leafs are waiting to see what happens about the NHL discussions with the Province of Ontario. Specifically, will the team be able to start its NHL regular-season schedule on Jan. 13 as has been planned? Currently, the Ontario government hasn't decided whether to allow games to be played in Toronto and Ottawa.
Related: Maple Leafs News & Rumors: Franchise Value, Sandin, Rielly & Robertson
As per instructions from Ontario Premier Doug Ford, the province will go into lockdown for four weeks at 12:01 AM on Dec. 26. Ford noted that, at this time, no decision has been made about whether hockey can be played in the province over that time period, which includes most of January. 
Ford noted, "That's in front of the (advisory) health table right now. No decision has been made on that yet." (from "Provinces examining NHL proposal to play games in Canada beginning in January, Joshua Clipperton, Toronto Star, 21/12/20).
If the Maple Leafs (and the Senators) won't be allowed to play at home, at least at the start of the NHL's regular season, both teams could start on the road or they could move into a bubble in Edmonton with other teams. Right now, things seem pretty up in the air throughout Canada. Hopefully, a decision will be made shortly, and I hope that decision is a wise one.
Item Two: Will Frederik Gauthier Sign in Arizona?
Elliotte Friedman has reported that Frederik Gauthier is considering accepting a PTO (pro tryout offer) from the Arizona Coyotes. Although NHL teams are currently tight on salary-cap space, Gauthier has played on contracts close to NHL league minimum for several years, so he's unlikely to demand a huge salary. Still, being a depth player is tough this season in the NHL and Goat might have a tough time signing a one-way contract.
That said, the Coyotes certainly need help at center, so Gauthier might have a good chance of sticking with the team if he has a good camp. There won't be preseason games before the start of the 2020-21 season for any PTOs to prove themselves. The 25-year-old Gauthier scored seven goals and 12 points in 61 games last year. Might me become part of the Coyotes' taxi squad?
Item Three: Will Mikko Lehtonen Become an Offensive Threat for the Maple Leafs?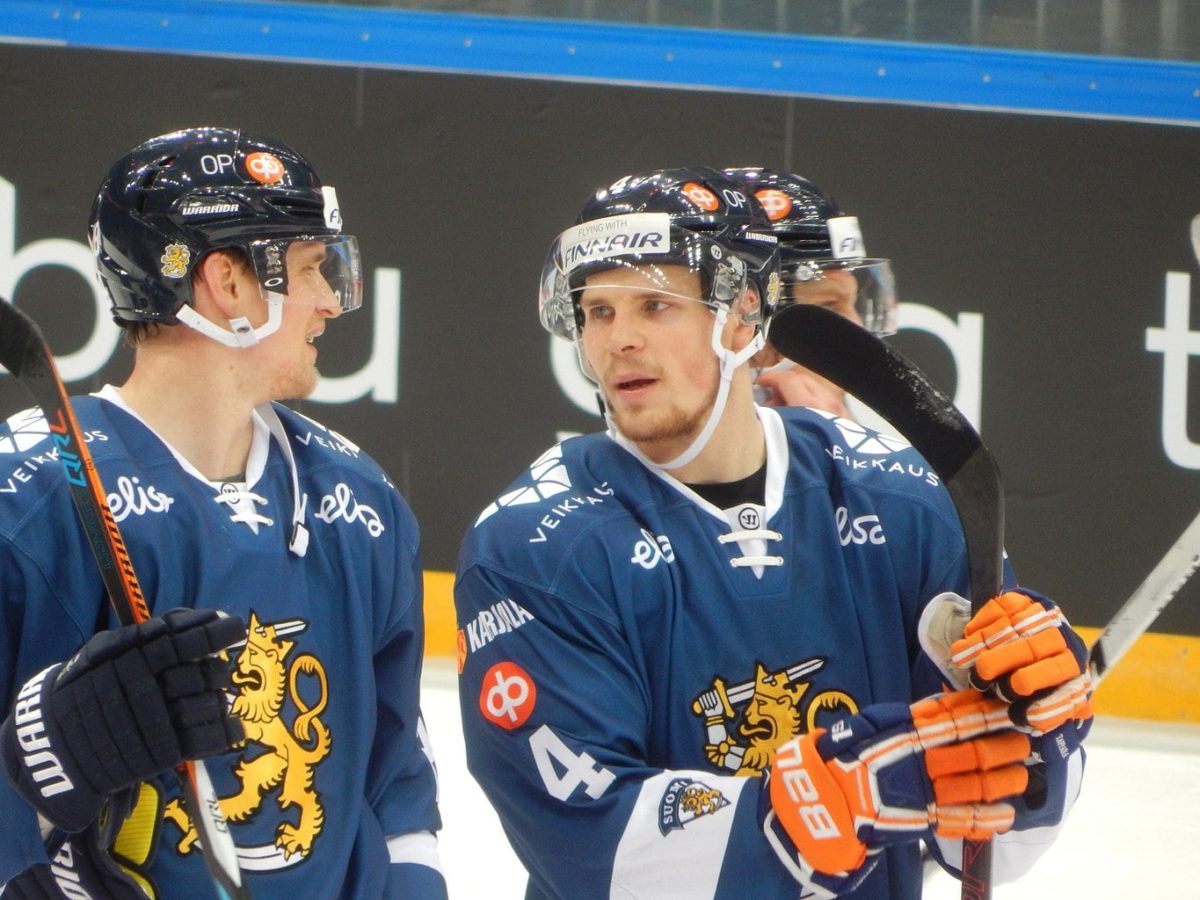 Mirtle and Siegel suggest that Lehtonto might become a strong offensive asset for the team this season. As Maple Leafs fans know, the 27-year-old Lehtonen was signed from the KHL where he'd become the all-time leader among KHL defensemen in points-per-game (averaging .857 in his KHL career).
This season, he continued the pace he'd started last season by scoring 17 points in 17 games. During the 2019-20 season, he was named the KHL's best defenseman. There's no doubt the Maple Leafs are looking for the highly-productive Finn to crack their top-six or even become a part of the team's top four defensemen. 
Former NHL coach Bob Hartley, who's coached against Lehtonen in the KHL over the past two years, believes that "He should help the Leafs."
Hartley added that Lehtonen has "Great vision. Really poised on PP. And a very good skater." (from "The 11 biggest questions facing the Maple Leafs in the 2020-21 season, James Mirtle and Jonas Siegel, The Athletic, 21/12/20).
What's Next for the Maple Leafs?
Every hockey fan in Canada is waiting to see what happens with the all-Canadian division. Where will the teams play? Will there be bubbles?
Although I expected to hear by yesterday, that didn't happen. As it currently sits, some Canadian provinces haven't agreed to NHL plans for what will happen during an upcoming 2020-21 NHL season. Among them, as stated early in this post, is Ontario. However, the same is true with British Columbia and Quebec.
TSN's Frank Seravalli reports that talks are expected to continue through this week. The NHL and NHLPA announced that they had agreed to play a 56-game 2020-21 regular-season schedule on Sunday, which would start on Wednesday, Jan. 13, 2021. However, how the season will look remains up in the air.
Related: Maple Leafs News & Rumors: Ovchinnikov, Hollowell & Matthews
Let's hope we hear soon about how that season will look. I am excited to see how the Maple Leafs do this season.
A Personal Note
I just wanted to add a personal note to my Maple Leafs post today. As my readers know, I'm an old guy. Tomorrow, I'm having hip-replacement surgery. I just want to wish my readers a Merry Christmas and a Happy Holiday Season. I also wanted to thank them for reading my posts and engaging with me in conversations about the Maple Leafs.
I have come to learn so much from your comments – critical and supportive. I appreciate your additional insights and, even, your corrections. I also want to apologize to my regular readers for being so busy prepping for the surgery that I haven't been engaging in conversations with them as I normally would.
I hope to be back writing before the end of the year. I look forward to another season of writing about Maple Leafs hockey.
---
---
Description: