The Toronto Maple Leafs have had a particularly underwhelming start to their 2015-16 campaign. This is to be expected of course, as they lost key players and the new additions are trying to learn a new system under a different coach and management style.
The new style and players have only produced a single win so far this season. Despite this bleak statement, the Maple Leafs have looked mostly competitive in almost all of their games. That alone is a reason for optimism.
Wins Are Tough to Come By
Sitting with only one win so far in 2015, it's been especially tough to watch and cheer for the team. Stop me if you've heard this story before. The Maple Leafs kept the most recent game against the New York Rangers close. The Leafs fought hard the entire night, but they couldn't finish their chances. The Rangers, on the other hand, took full advantage when the time was right and sunk the Buds.
It's a painful pill to swallow, especially when the Leafs have played a decent game. That's just the way it goes sometimes in the NHL today. The Maple Leafs are in their rebuilding phase and at times, it is going to be painful hockey to watch. There are a bevy of new players who may or may not stick with the Leafs beyond this year. The lack of scoring is killing this team, and as of right this now, this is not going to change.
Being competitive is all Leafs fans can hope for at this point. It softens the blow of losing when they give their best effort and just come up short. On the flip side, it's going to be a long and drawn out season. A high pick in next year's draft would certainly help ease the pain of what is turning into a painfully long season.
No Tribute to Phil Kessel?
Speaking of a lack of scoring, an old friend-turned-enemy will be visiting the Air Canada Centre this evening with his new team, the Pittsburgh Penguins. Phil Kessel will make the return to the city he called home for years before being traded this offseason. Kessel was a scoring dynamo who was able to bring a building of 20,000 fans to its feet with his lightning-fast wrist shot.
The Maple Leafs have not planned to honour the former sniper, who, despite being a polarizing figure for most of his tenure in Toronto, was also an electric scoring presence. The decision has come down from management under the direction of executives Lou Lamoriello and Brendan Shanahan, who will attempt to scale back these types of events.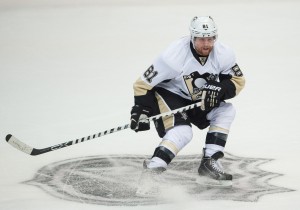 It strikes me as a little odd that the new direction would start with Kessel. He sat through a number of tributes in his time in the Blue and White. Granted, Shanahan and Lamoriello weren't present for many, but I digress.
The Maple Leafs, in the past, honoured their great players. What happens if in the future, there is another great Leaf who deserves a tribute? Will this precedent hold?
Is it fair not to honour Kessel tonight? Probably not. His career featured ups and downs for sure, but there is no disputing the numbers he put up while he was here. The current Penguins winger ranks ninth on the list of all-time Maple Leafs goal scorers and sixth in game-winning goals.
The Maple Leafs will not be providing further comment today on management and game ops decision to not acknowledge Phil Kessel's return.

— David Alter (@dalter) October 31, 2015
He suited up for 446 games for the Leafs where he managed to score 181 goals and 213 assists for a grand total of 394 total points. It will be an interesting homecoming for the Wisconsin native on Saturday night. Two things to watch for are how he reacts to being back and how the fans decide to treat him as he takes the ice.