In their last game, the Toronto Maple Leafs beat the Calgary Flames on Thursday night (March 2) by a score of 2-1. In that game, the Flames scored the first goal early but the Maple Leafs patiently hung in the game and eventually scored one goal and then another. Two goals were all that was needed.
The team showed patience and resilience in the win. According to Maple Leafs' head coach Sheldon Keefe, it was the team's best third period of the season. Keefe praised his team's focus and commitment to bringing home the win. With that victory, the Maple Leafs extended their lead over the Tampa Bay Lightning to five points in the Atlantic Division. 
Related: With Ryan O'Reilly Maple Leafs Bring In Postseason Success
That was Game 3 of the team's current five-game road trip. The trip started with a strong 5-1 win at Seattle. In Game 2, the team suffered a 5-2 setback in Edmonton. Tonight is Game 4 of the trip, and the Maple Leafs meet the Canucks in Vancouver. The five-game trip ends on Tuesday in New Jersey.
---
Latest News & Highlights
---
In this edition of Maple Leafs' News & Rumors, I'll share news about upcoming games as well as focus on how some of one newcomer to the team via trade, Ryan O'Reilly, is doing.
Item One: Matt Murray Gets Start in Vancouver
Matt Murray, who has been out with an ankle injury, is expected to start in Saturday's game against the Vancouver Canucks. He'll need to be activated from long-term injured reserve (LTIR) before returning to action, but that's a formality. 
Related: Quebec Nordiques – A History of Beer, Brawls, and Van Halen
Murray hasn't played since Jan. 17 and has missed the last 17 games. He carries a record of 11-5-2 with a 2.73 goals-against average, and a .911 save percentage into the game. In total, he's played in 19 games this season.
Item Two: Radim Zohorna Comes to Toronto for Dryden Hunt
Radim Zohorna, a 26-year-old left winger, has been traded from the Flames to the Maple Leafs for 27-year-old left winger Dryden Hunt. Hunt had come to the Maple Leafs as part of the Denis Malgin trade with the Colorado Avalanche in mid-December. 
For fans who don't know much about Zohorna (and I admit I was one of them), he's from the Czech Republic. He was never drafted by an NHL team. Instead, he spent the early years of his professional career playing in the Czech Republic's top league, the Extraliga.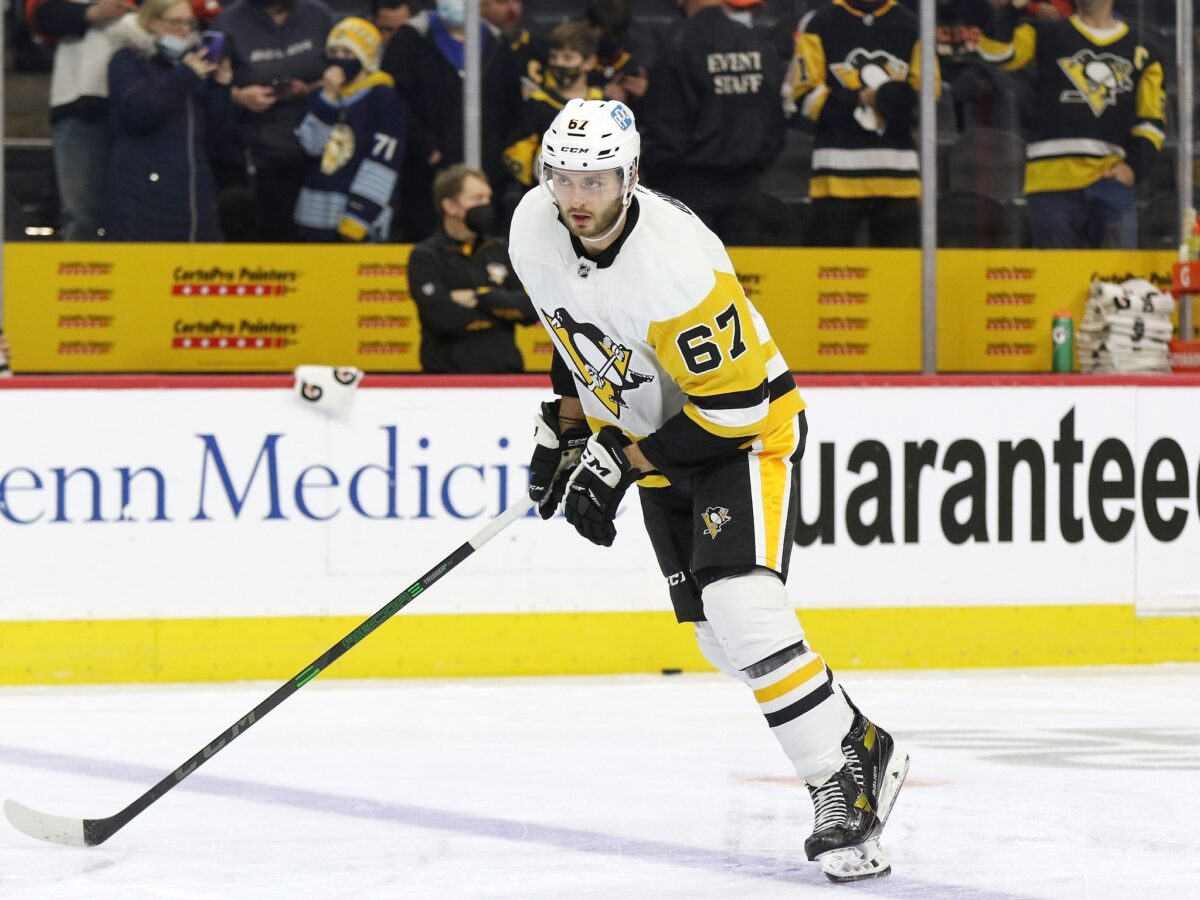 Zohorna was signed by the Pittsburgh Penguins in 2020 as a free agent and spent most of the 2020-21 season playing for their American Hockey League (AHL) affiliate, the Wilkes-Barre/Scranton Penguins. He showed some promise in the AHL with both Wilkes-Barre/Scranton and (more recently) the Calgary Wranglers. In 91 AHL games, he's scored 25 goals and 36 assists (for 61 points).  
Zohorna's a big player, standing at 6-foot-6 and weighing 220 pounds. His reputation is that he uses his size and strength to win battles along the boards and in front of the net. 
Related: Ex-Maple Leafs Goalie Michael Hutchinson: Where's He Now?
The fact is, for right now, the trade is one minor-league player for another. Both might benefit from a change of scenery. Neither Zohorna nor Hunt has had a regular NHL role this season. Zohorna will report to the Toronto Marlies, where he'll try to earn a regular spot in their lineup and potentially earn a call-up to the Maple Leafs at some point. 
Item Three: What Is Happening to Ryan O'Reilly in Toronto?
In a recent Sportsnet video, seen below, Justin Bourne talks about Ryan O'Reilly's revitalized play with the Maple Leafs in the short time since he's been with the team. In this "Bourne Breakdown," Bourne focuses on several key factors that have made O'Reilly a more effective offensive player with his new team.
First, Bourne notes that O'Reilly has been getting a lot more touches in the offensive zone. In part, Bourne notes that it's because O'Reilly is playing with such skilled linemates like Auston Matthews, Mitch Marner, and John Tavares. O'Reilly's ability to read the play and get open has allowed him to make the most of these touches and create scoring chances.
Related: Maple Leafs Prospects That Will Have to Keep Waiting
Second, Bourne points out that O'Reilly's high hockey IQ allows him to contribute in other areas of the ice. He might not be the fastest skater, but he's able to make smart plays that lead to turnovers and transition chances for his team.
Third, Bourne discusses how O'Reilly's role with the Maple Leafs has allowed him to create more rush chances. Because he's now playing in a system that values speed and transitional play, he's been able to use his smarts and his linemates' skills to generate more high-quality chances off the rush.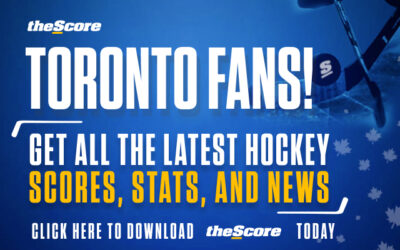 Overall, Bourne sees O'Reilly's revitalization with the Maple Leafs as a result of a combination of factors: playing with skilled linemates, using his hockey IQ to contribute in all areas of the ice, and playing in a system that suits his strengths.
What's Next for the Maple Leafs?
I admit that I'm a fan of Joseph Woll. I was looking forward to seeing him play more at the NHL level this season. However, with Murray returning to the net tonight, Woll was sent down to the Marlies.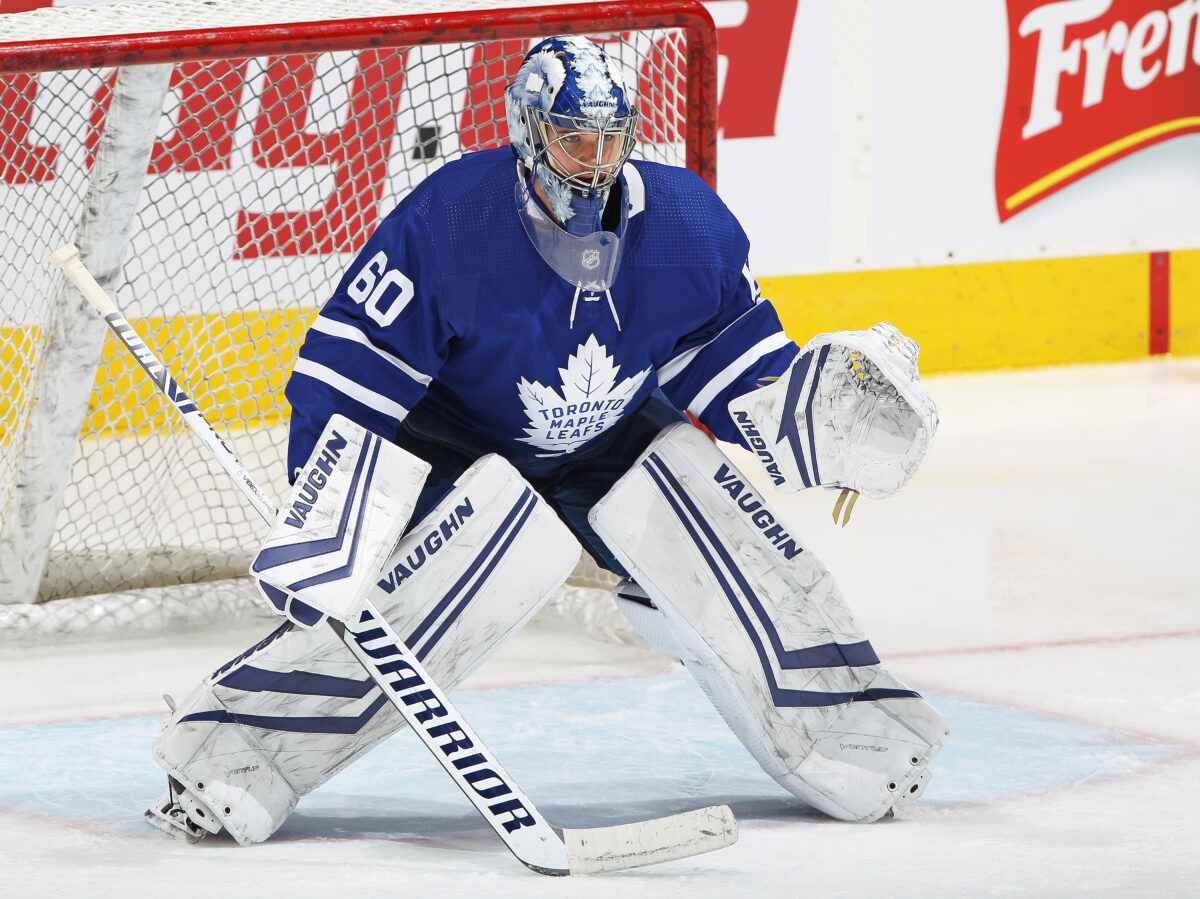 It's a "paper transaction" and might be only for a short time. However, the team needed the roster spot after Murray was activated from his injury. 
Woll's been playing well at all levels this season, and he's really quite different than Ilya Samsonov in the net. Woll seems much calmer, compared with Samsonov's sometimes almost frenetic energy. The truth is I like both of them as goalies.
---
---