Tampa Bay Lightning general manager Julien BriseBois made a few deals by the trade deadline, even though salary cap issues hampered him. Tanner Jeannot was acquired from the Nashville Predators, while Michael Eyssimont has found his third team this season, courtesy of the San Jose Sharks. In acquiring these two players, the Lightning were able to bolster their roster with the cap restrictions, but one of the trades came at too high of a price.
To acquire Jeannot, the Lightning gave up Cal Foote, a first-round pick in 2025, a second-round pick in 2024, as well as third-, fourth-, and fifth-round picks in 2023. In getting Jeannot, Brisebois said, "He's a big, fast, physical, top-nine forward. He's hard to play against. He plays with pace. He finishes checks often and hard. He can defend. He manages the puck well. He brings his teammates into the fight."
---
Latest News & Highlights
---
All of this may be true. With Jeannot slotted to play on the third line with Nick Paul and Ross Colton, many hope this trio can play to the level that the Yanni Gourde line once did. That is an interesting thought, but there are quite a few questions about what Jeannot brings to the Lightning that must be answered before the team starts ordering their third Stanley Cup rings.
Limited Playoff Experience
First, let it be said that it is the belief that Jeannot is a good player. He did score 24 goals as a rookie and does bring to the team something they need. Also, one of the other benefits of this trade is that it allows the Lightning to manage their salary cap for the next couple of years. Jeannot's salary cap hit this season is $800,000, and as a restricted free agent, the team controls his rights for next season as well. But that was not the main reason he was brought here, as Brisebois believes he is a piece of the puzzle that will allow the Lightning to reach their fourth straight Stanley Cup Final.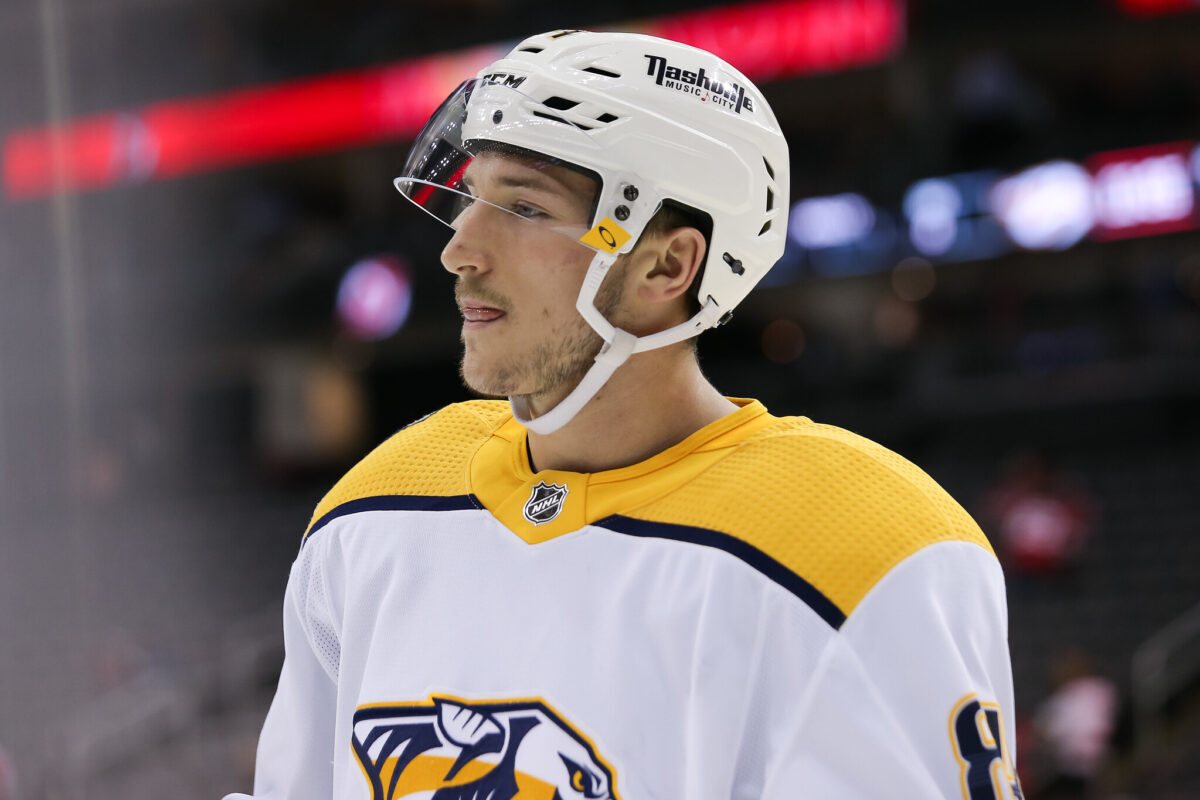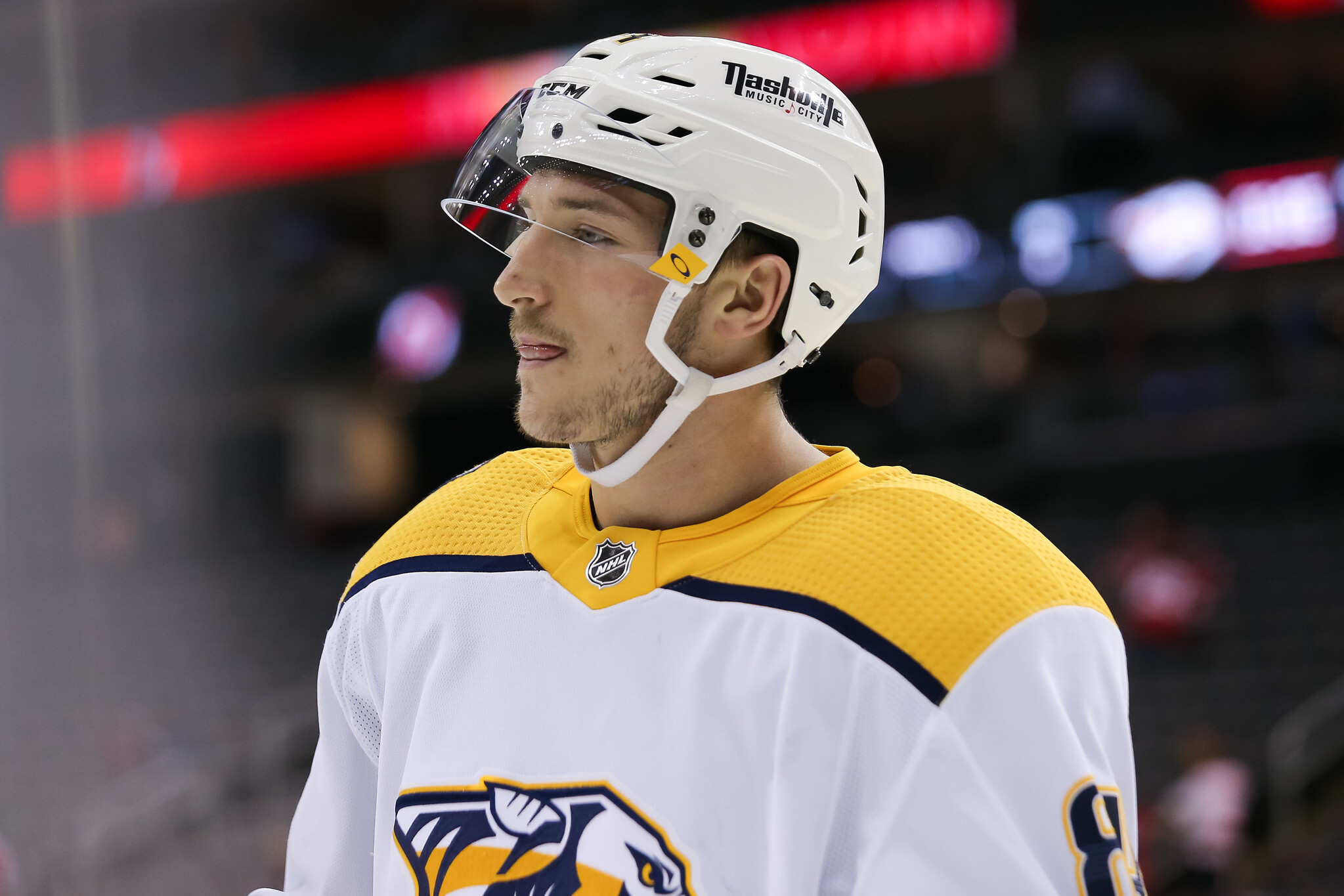 While the comparisons to the Yanni Goude, Barclay Goodrow, and Blake Coleman line may be valid, Jeannot falls short in his lack of experience in the NHL and the playoffs. He does have two short playoff stints under his belt, putting up two assists with a minus-2 in nine previous playoff appearances in Nashville. While his physical presence was noted in these playoff games, it did very little to help his team advance, as the Predators had quick playoff exits the last two seasons.
Many want to compare this trade to last season's Nick Paul and Brandon Hagel acquisitions and how beneficial they were for the Lightning. However, many may remember while Paul thrived early with the team, Hagel struggled. After being traded from the Blackhawks, Hagel talked about how difficult it was to make the transition to such a veteran-laded team. "I was trying to juggle fitting in with my new team and getting all my stuff moved from Chicago to Tampa. Processing everything in such a short amount of time was a bit of a challenge." Hagel has found his stride this season, and it may take a young player like Jeannot a similar amount of time before he has such an impact.
Future Playoff Matchups Are Challenging
Even if Jeannot exceeds expectations for his time in Tampa Bay, it may not be enough to help the Lightning in the playoffs. Their likely first-round opponent, the Toronto Maple Leafs, added forwards Ryan O'Reilly and Sam Lafferty and some pieces that bolstered their defense. The Lightning barely got passed the Maple Leafs last year, and Jeannot's skill set might not be enough to overcome them.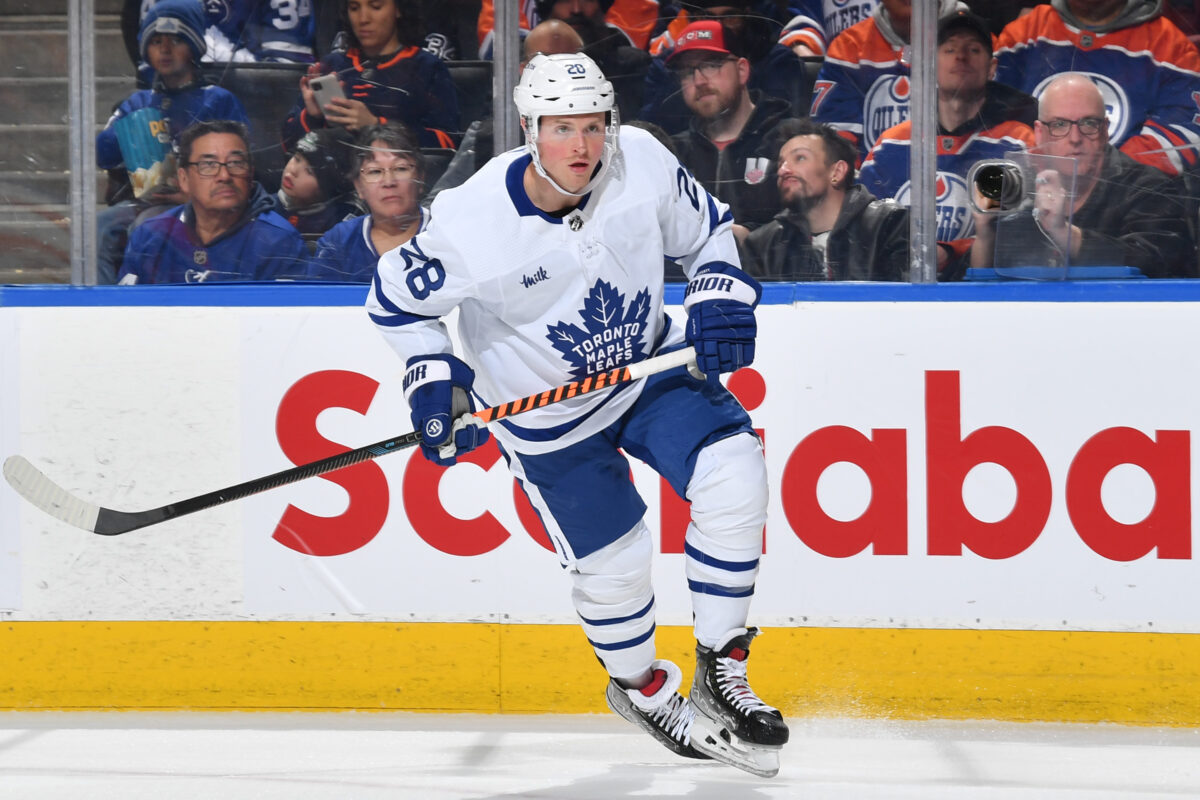 Getting past the Maple Leafs will probably mean a matchup with the Boston Bruins, who added forward Tyler Bertuzzi and defenseman Dmitry Orlov to their already talented roster. The Lightning is 1-2 against this team, which just got better and shows no sign of slowing down as the team that currently has the most points in the NHL.
Let's say for a moment that the Lightning reaches the conference final and secures a rematch against the New York Rangers. The Blueshirts added a major piece to their team when they were gifted Patrick Kane from the Chicago Blackhawks. This seems to be quite the gauntlet to run through to reach a fourth Stanley Cup Final by counting on a significant impact from Jeannot to make the team a tougher out.
Related: Lightning Could Find Chemistry With New Third Line
General manager Julien Brisebois deserves a great deal of praise for doing what he can, with hefty restrictions in place due to the salary cap, to try to make the Lightning a better team. However, in this instance, it appears that the price made to add some extra pieces to the roster will be too high for a franchise that has already dealt many of its prospects and draft picks away in previous seasons.
---
---