The New York Rangers and Toronto Maple Leafs are set to play their final regular-season game tonight at Madison Square Garden. The Rangers have already locked up the third seed in their division. They'll face either the New Jersey Devils or Carolina Hurricanes in the first round of the playoffs. 
The Maple Leafs have guaranteed the second seed in their division and will play against the Tampa Bay Lightning in the first round. In the team's last game against Tampa Bay, they won 4-3. That win extended their winning streak to three games. All this despite the Maple Leafs' choice to rest a handful of their star players, including Auston Matthews and Mitchell Marner.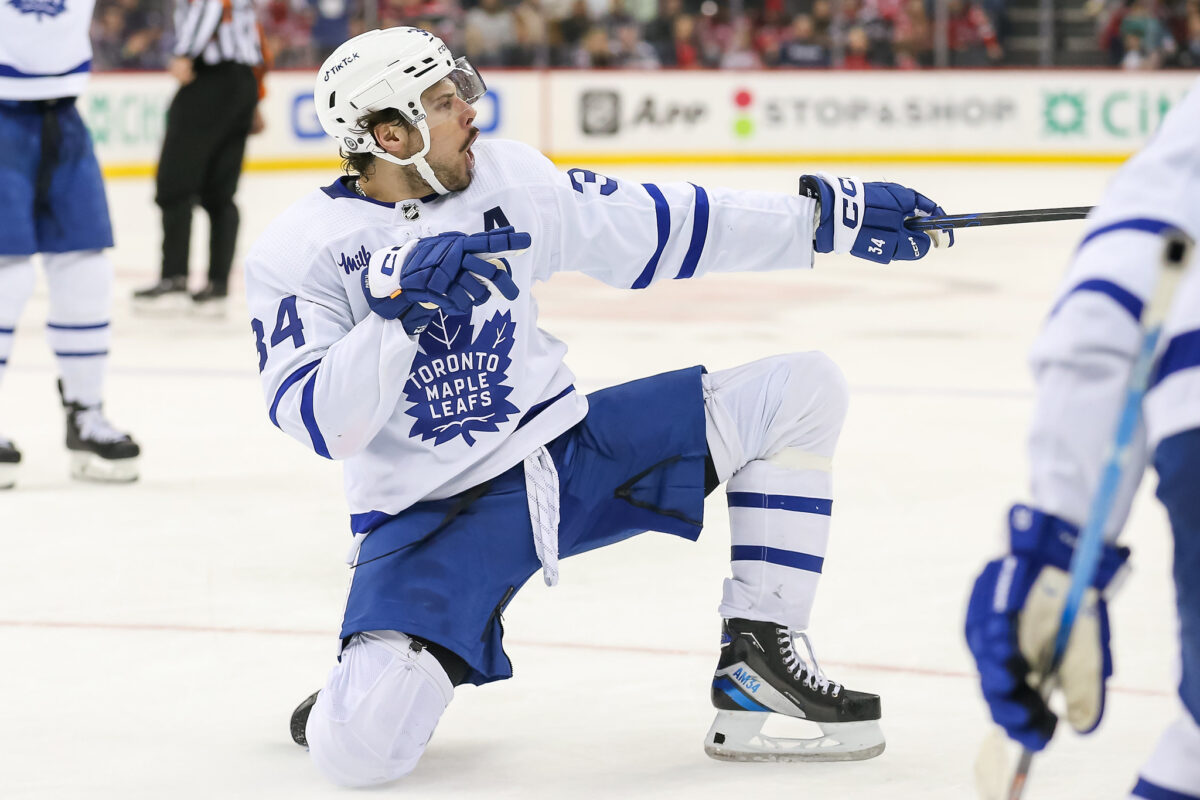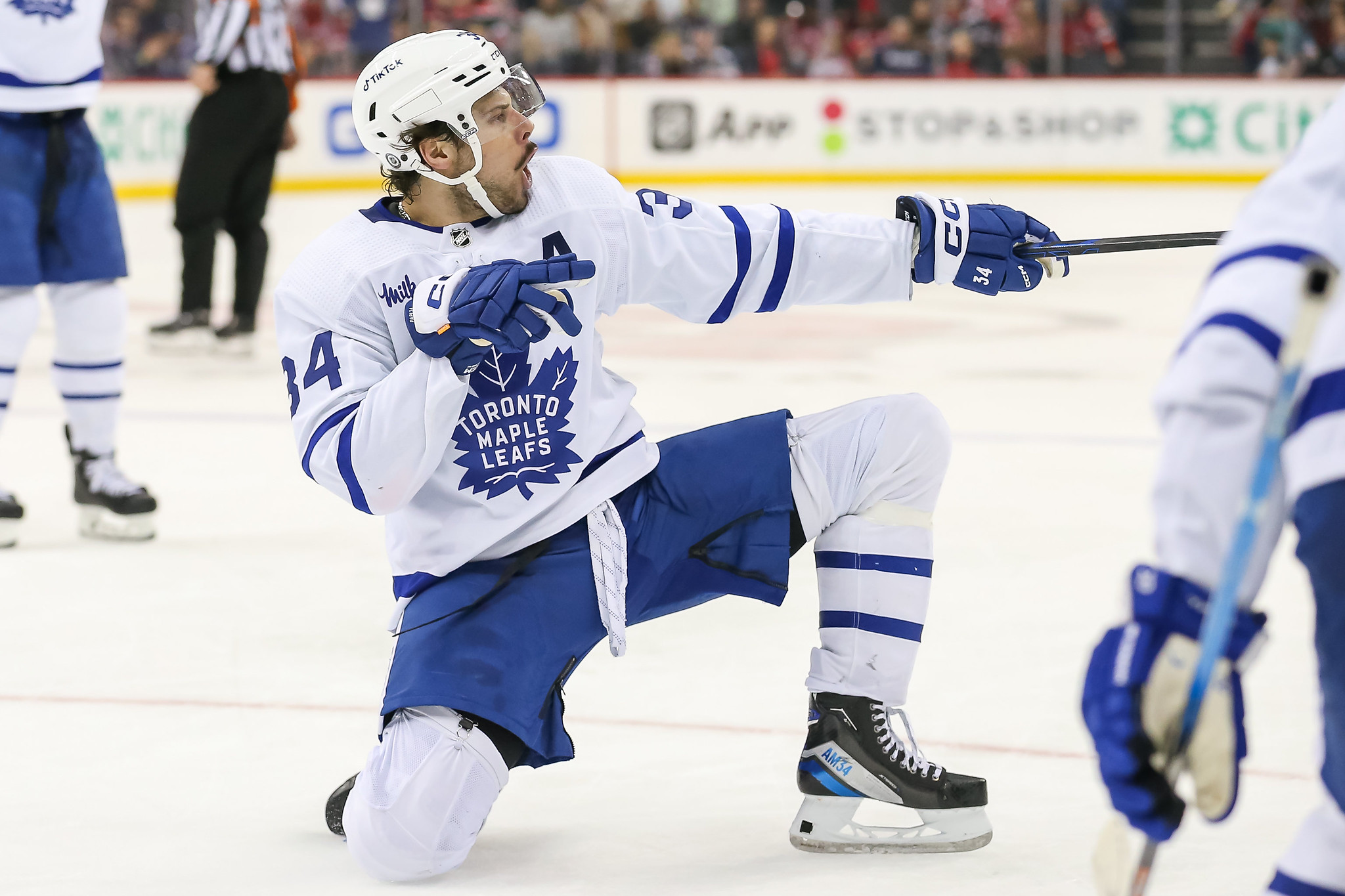 William Nylander picked up the slack by scoring a goal and adding two assists in the game. Joseph Woll, who made 45 saves in his last game and will start again tonight.
It seems that Samsonov is still recovering from an undisclosed injury. Maple Leafs' general manager Kyle Dubas did not provide details about the injury.
Related: Jonathan Toews: Beyond the Glory
The Rangers and Maple Leafs have split their previous two meetings this season. Each team has won on their home ice. The Rangers won 3-1 on Dec. 15, while the Maple Leafs won 3-2 in overtime on Jan. 25.
Item One: What the Maple Leafs Game Means to the Team
The Rangers' game has little significance for the Maple Leafs. That said, Mitch Marner is just one point away from 100. I suspect he'll be gunning for the century mark. As well, the game has an interesting storyline, with rookie Matthew Knies probably getting some top-six minutes. 
---
Latest News & Highlight
---
Right now, there has been some confirmation about who will and won't play, but not through the entire lineup. I'd be interested to see Conor Timmins back in the lineup playing forward, for example. It should be interesting to see who's in and who's out. 
Item Two: Both Marner & Matthews Will Play Tonight
Marner and Matthews are expected to return to the lineup for tonight's regular-season finale. Marner was rested for the game against Tampa Bay, but he has scored 30 goals and 99 points in 79 games this season.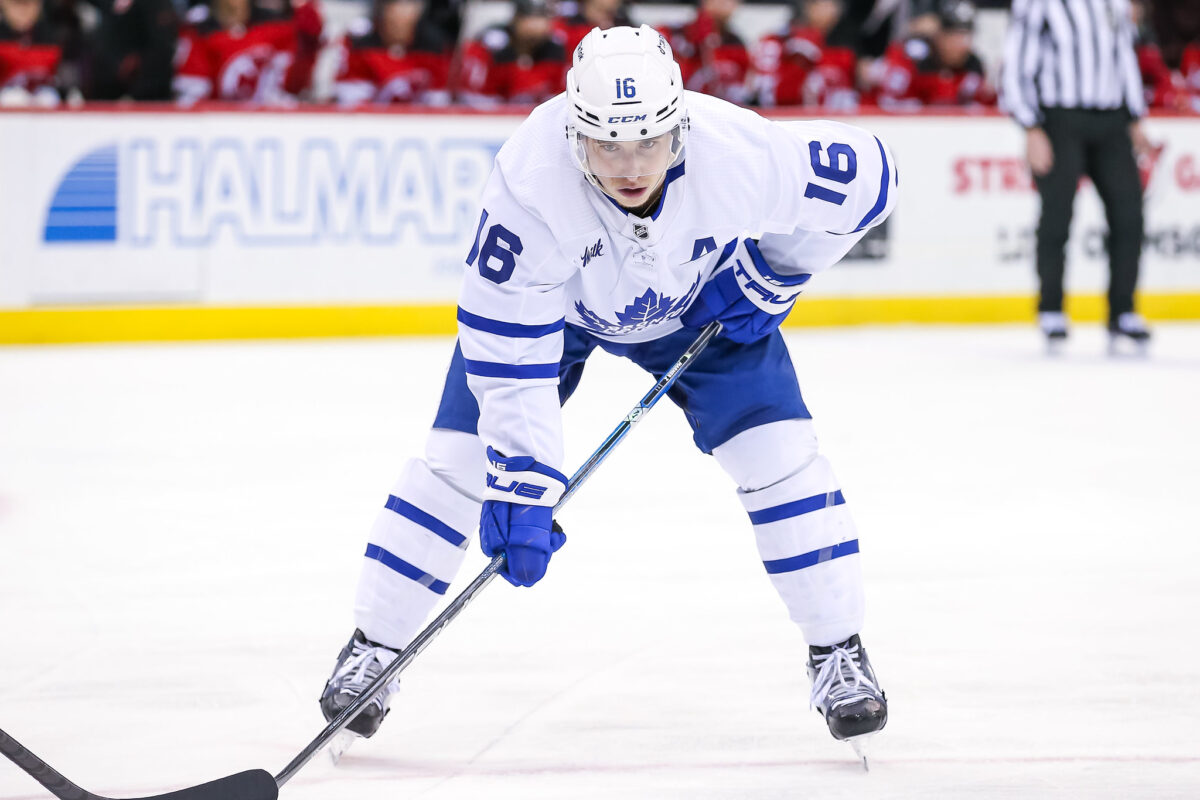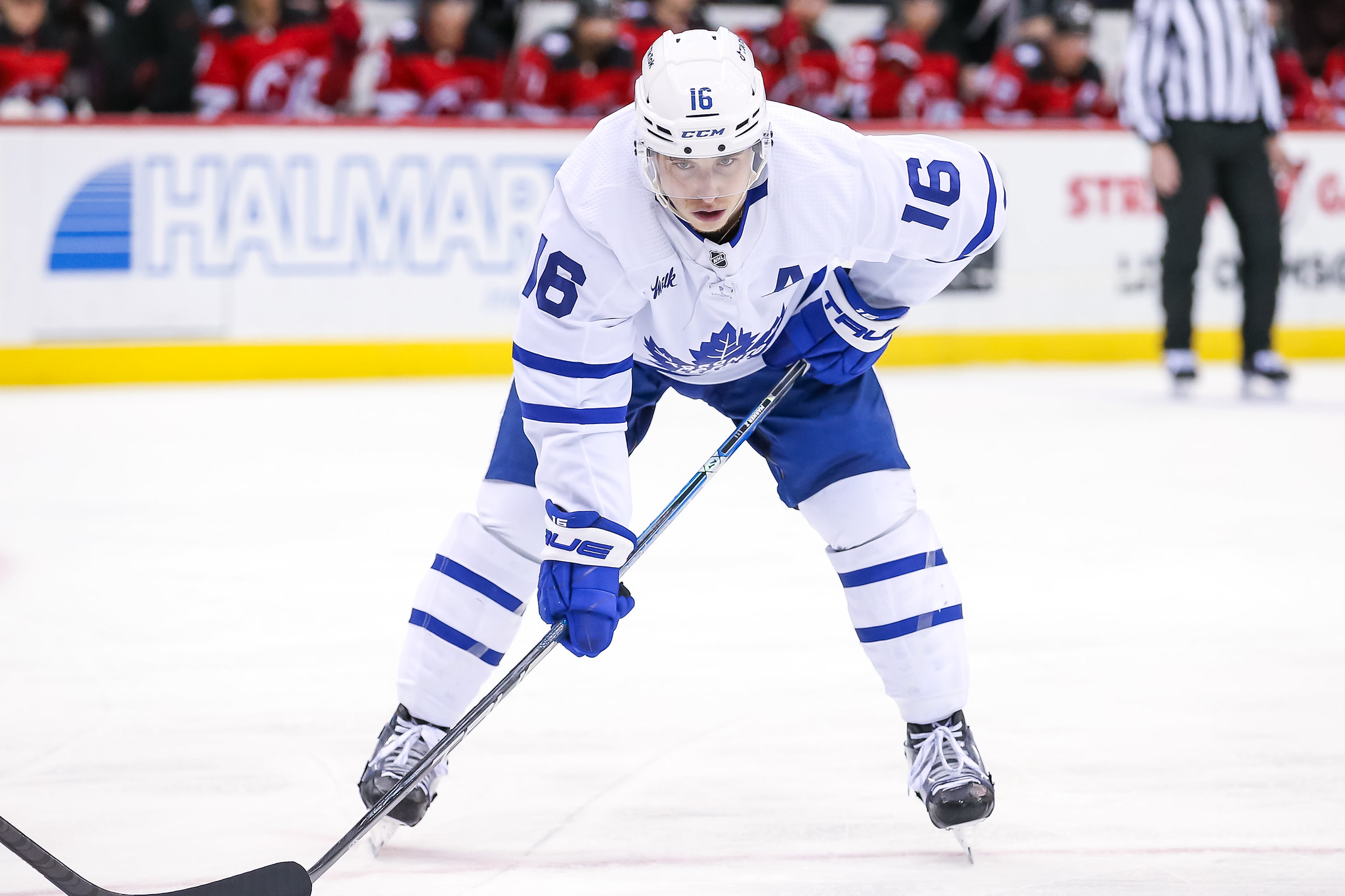 Matthews was also rested against Tampa Bay, but he has scored 40 goals and 85 points in 73 games this season.
Item Three: Neither Lafferty Nor Giordano Will Play Tonight
Sam Lafferty won't play in Thursday's game against the Rangers, due to personal reasons. He has 12 goals and 15 assists in 70 games this season, including two goals and six points in 19 games with the Maple Leafs. However, he's expected to be in the lineup for Game 1 of the playoffs against Tampa Bay next week.
Related: Maple Leafs Re-Signing Giordano Sends Messages to Team & League
Mark Giordano will also be out for Thursday's game due to an undisclosed issue. He is expected to be ready for the start of the playoffs next week, after missing his second consecutive game. This season, he scored four goals, 20 assists, and had 147 blocked shots in 78 games.
Item Four: Joseph Woll Seeks Six Straight Wins
Joseph Woll will start tonight in goal for the Maple Leafs against the Rangers. Woll has had a string of strong performances. However, his last start against a strong Tampa Bay team was really good. As a result, he's been building up excitement among Maple Leafs' fans and hockey pundits about what he might bring to the team next season.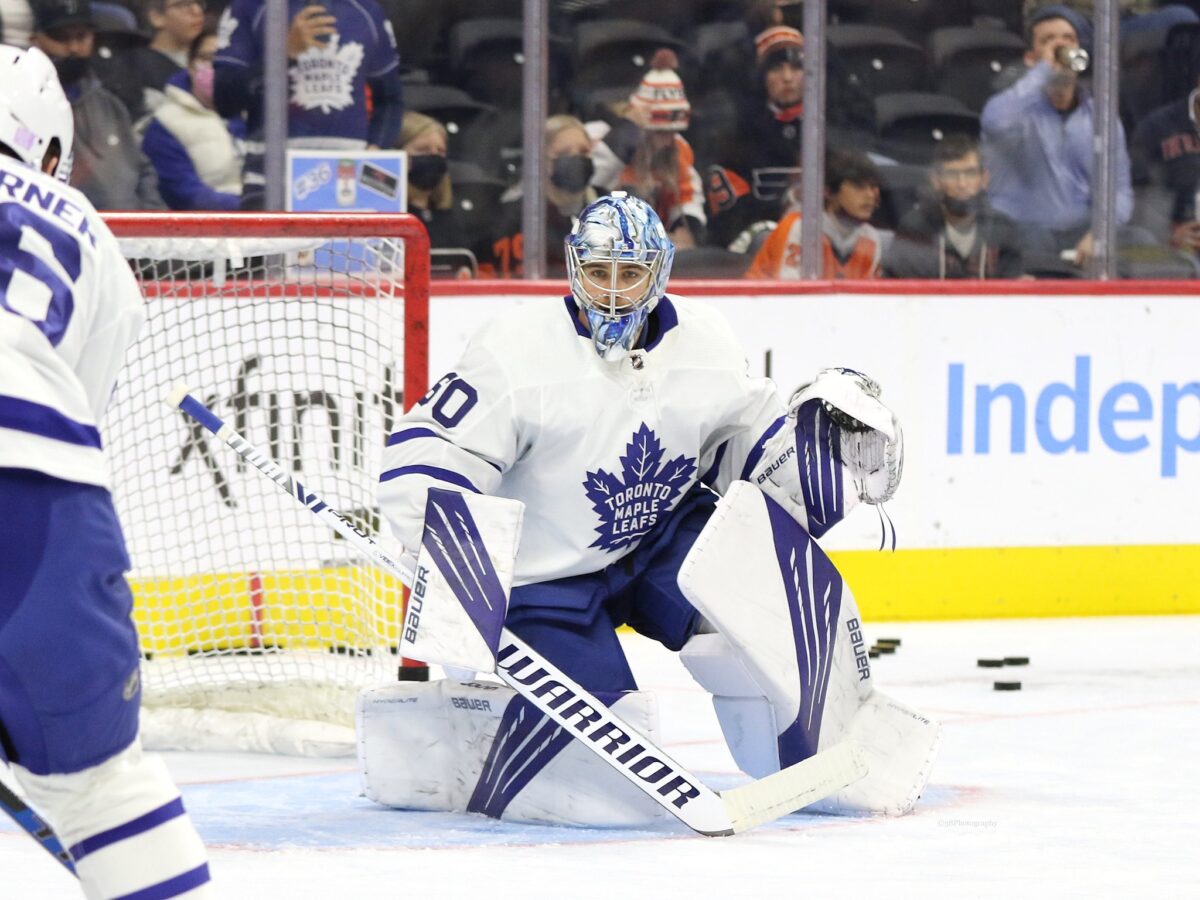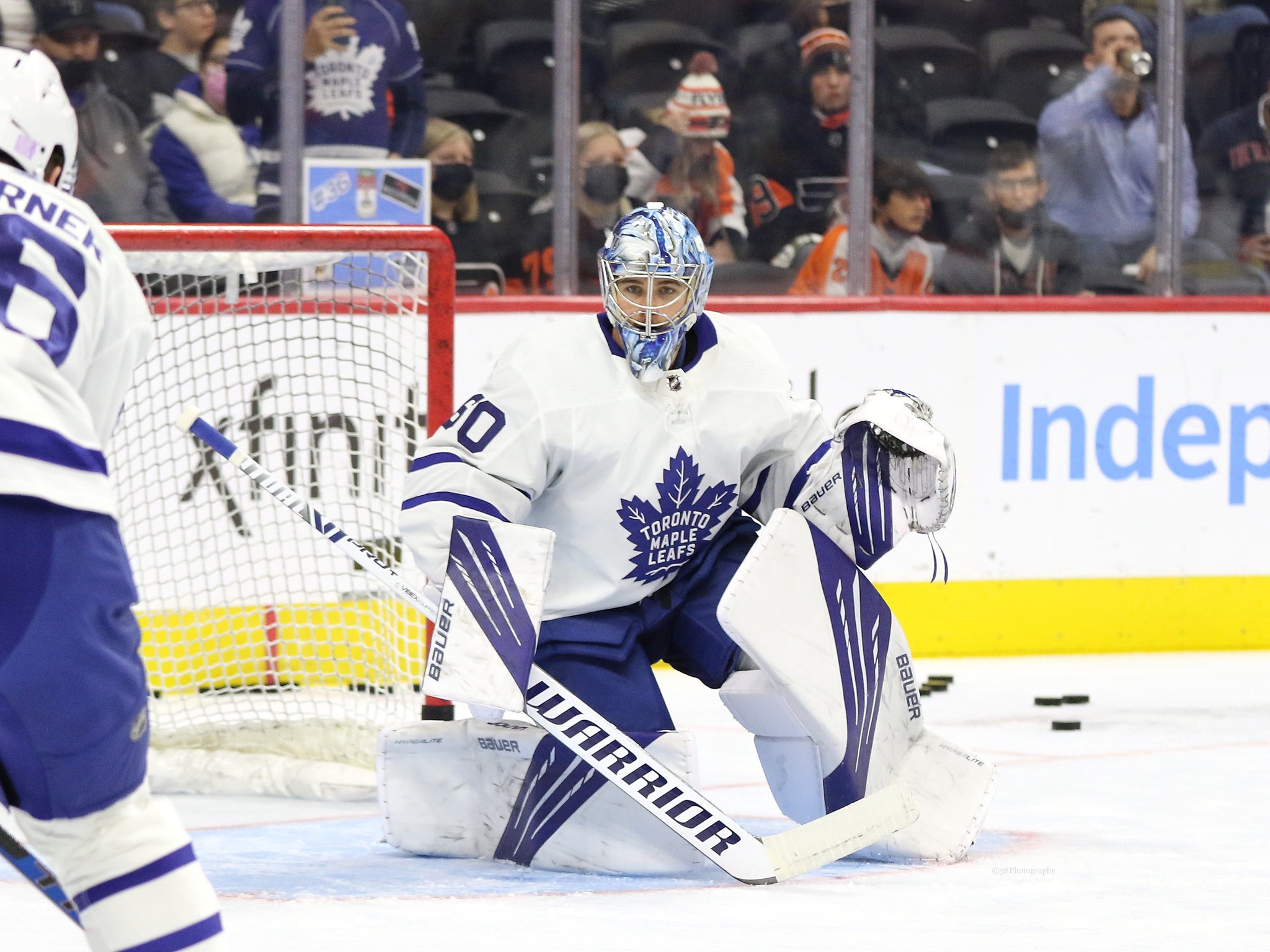 The Woll bandwagon is picking up speed. Woll will seek to extend his individual winning streak to six games. His last loss was on Feb. 18. 
Item Five: Goalie Samuel Richard Signs an Amateur Tryout
You can't say that the Maple Leafs are not filling the closets (or trophy rooms) of a bunch of young goalies with their names and numbers on Maple Leafs jerseys. Tonight will be the fourth game in a row where the team has signed another youngster to an amateur tryout contract. This time it's Samuel Richard, who has inked up with the Maple Leafs.
Related: Ex-Maple Leafs Frederik "Goat" Gauthier: Where Is He Now?
Richard will serve as the backup goalie to Woll against the Rangers. In a bit about Richard's background, he's spent the past three seasons with Rouyn-Noranda of the Quebec Major Junior Hockey League (QMJHL). There he posted a 24-18-5 record with a 2.69 goals-against-average, and a .918 save percentage this season. 
What's Next for the Maple Leafs?
After tonight's game, the Maple Leafs start the first round of their Stanley Cup run. It's quite a different feeling this season than in past seasons. A lot of NHL writers are choosing the Maple Leafs to advance past their first round.
I absolutely believe that the Maple Leafs have a better club than the Lightning. Maybe Andrei Vasilevskiy can flip a switch and become (once again) the best playoff goalie in NHL history. But he did look mortal in the Maple Leafs' last game. He was out-goalied by Woll.
---
---