The final 2-1 score after last night's contest between the Toronto Maple Leafs and the Colorado Avalanche seemed about right. Both teams played a tightly-contested game that was strategic and defensive from start to finish. Despite being high-scoring teams, this felt like playoff hockey – a low-scoring game that was often dull but intense. 
In the end, the game went to a shootout after neither team could break the deadlock in overtime. None of the Maple Leafs' three top scorers – Mitch Marner, William Nylander, or Auston Matthews – could beat Avalanche goalie Alexandar Georgiev and Nathan MacKinnon did beat Ilya Samsonov in the shootout. That was the game.
---
Latest News & Highlights
---
The Maple Leafs were unable to generate much offence on a pressuring Avalanche team. The team's only goal came from Morgan Rielly. Samsonov was the star for Toronto, with 28 saves in the losing effort. Even in overtime, the Maple Leafs failed to generate a single shot on net, while Colorado outshot them 4-0.
Related: Remembering Maple Leafs Tough Guy Jim Dorey
In this edition of Maple Leafs' News & Rumors, I'll take a look at some of the player news from the game as well as other news emerging from the team.
Item One: Ilya Samsonov Plays Well, Still Loses in Shootout
Samsonov got the start on Wednesday. It had been more than a week since his last start (on March 7), when he made 30 saves in a 4-3 win against the New Jersey Devils. 
The Avalanche came into the game having won three of their last four games, averaging almost five goals a night. They couldn't duplicate that kind of offence against Samsonov. He stopped 28 of 29 shots in the loss.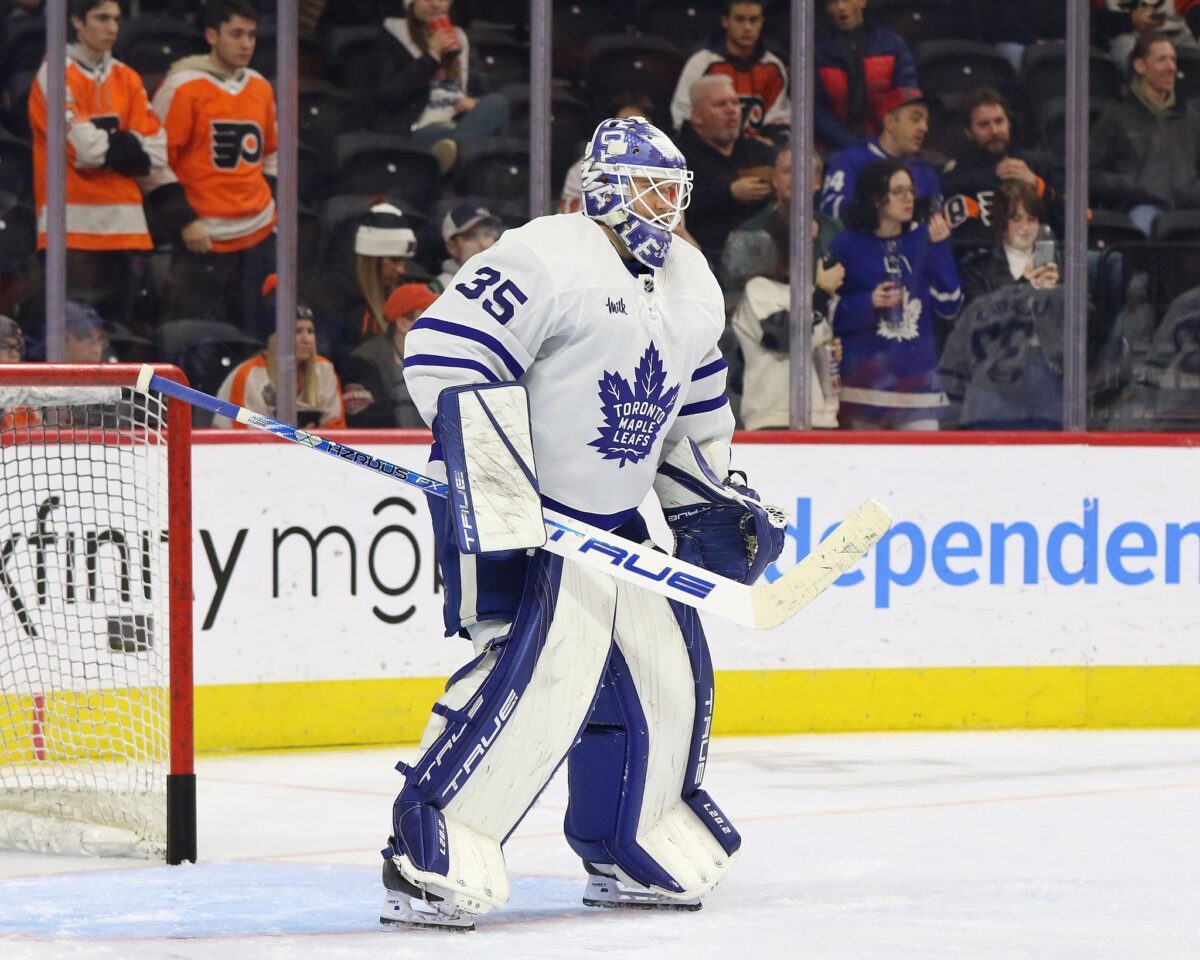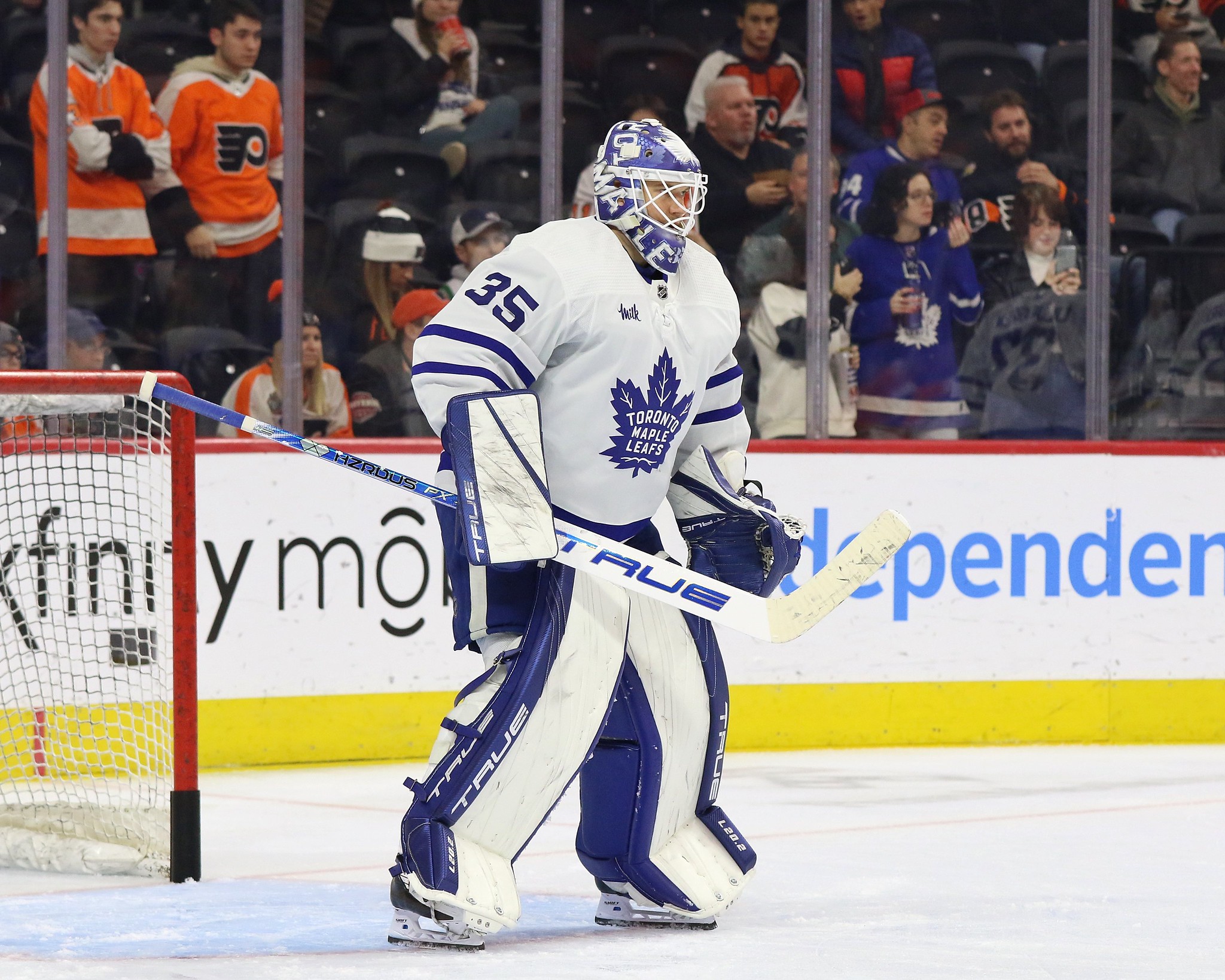 Unfortunately, the Maple Leafs couldn't take advantage of Samsonov's solid play. Over 65 minutes, they only managed 18 shots and didn't manage a single shot in the extra period. Samsonov helped them steal a point but couldn't help them get the two points.
Samsonov pushed his stellar home record to 17-2-2. When added to his road record of 6-6-1, he's 23-8-3 overall this season. It's pretty clear by now that he's the go-to guy in Toronto.
Item Two: Ryan Tverberg Signs Three-Year ELC with Maple Leafs
Ryan Tverberg, a 21-year-old local lad from Richmond Hill, Ontario, signed a three-year entry-level contract with the Maple Leafs on Wednesday. He was drafted in the seventh round (213th overall) of the 2020 NHL Entry Draft. The 5-foot-11, 180-pound center decided to skip his senior season at the University of Connecticut to turn professional. 
Related: Maple Leafs Might Have Another Late-Round Gem in Tverberg
Tverberg had played there for three seasons. During his final season with the UConn Huskies, he scored 15 goals and added 15 assists (for 30 points) in 35 games. Before joining the Maple Leafs next season, he'll play for the American Hockey Leagues (AHL) Toronto Marlies on a tryout agreement.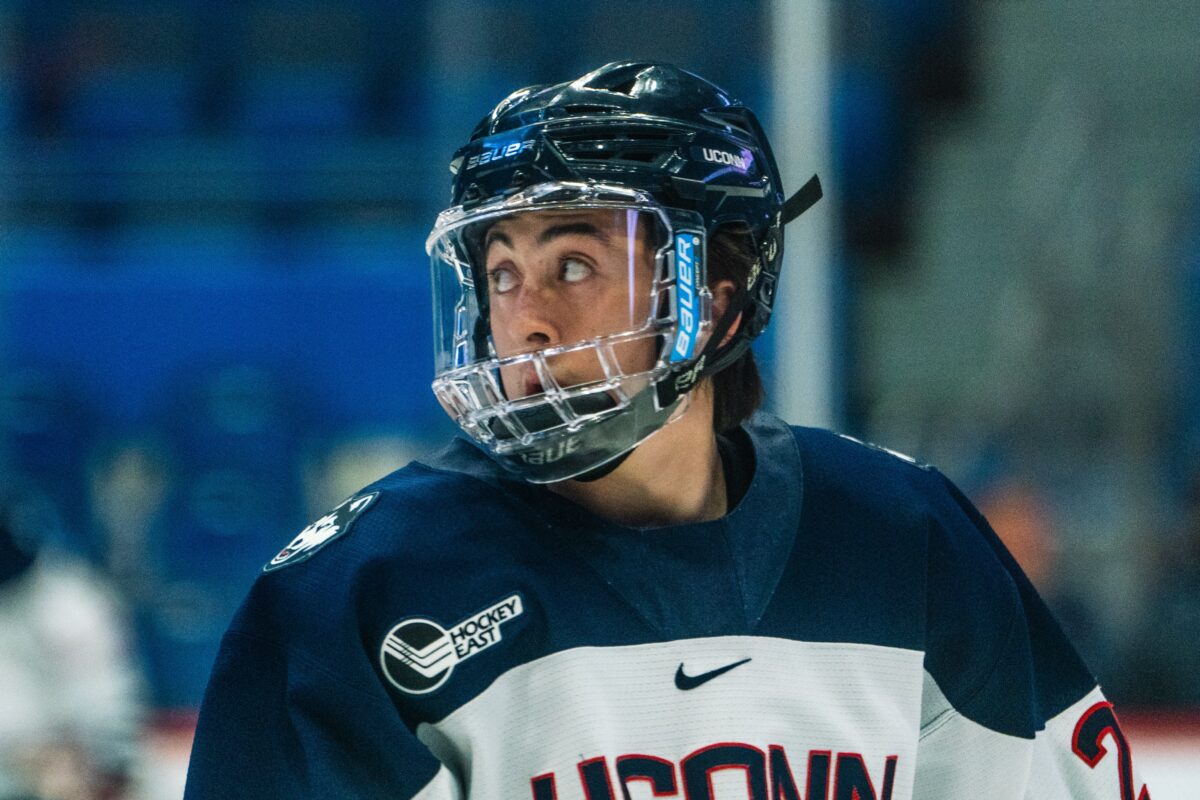 Early in his career, Tverberg played with the Toronto Jr. Canadiens of the Ontario Junior Hockey League (OJHL), where he played for two seasons. In his final season, he recorded 51 points in 47 games.
Item Three: Luke Schenn Is Back in Toronto
Luke Schenn, 33, returned to Toronto after a personal absence because his wife gave birth to their third child. The veteran blueliner made his return to Scotiabank Arena after more than a decade. He was picked up in a trade with the Vancouver Canucks before the deadline.
Related: Ex-Maple Leaf Wendel Clark Weighs in on Current Leafs Stars
Most fans know that this is not Schenn's first stint with the club. He was selected fifth overall by the organization in the 2008 NHL Entry Draft. However, he was eventually traded to the Philadelphia Flyers in 2012. Schenn didn't play against the Avalanche. However, his homecoming is not lost on him. Schenn noted that it was surreal to come back to the Maple Leafs dressing room and that he appreciates now more than ever what it means to play in Toronto.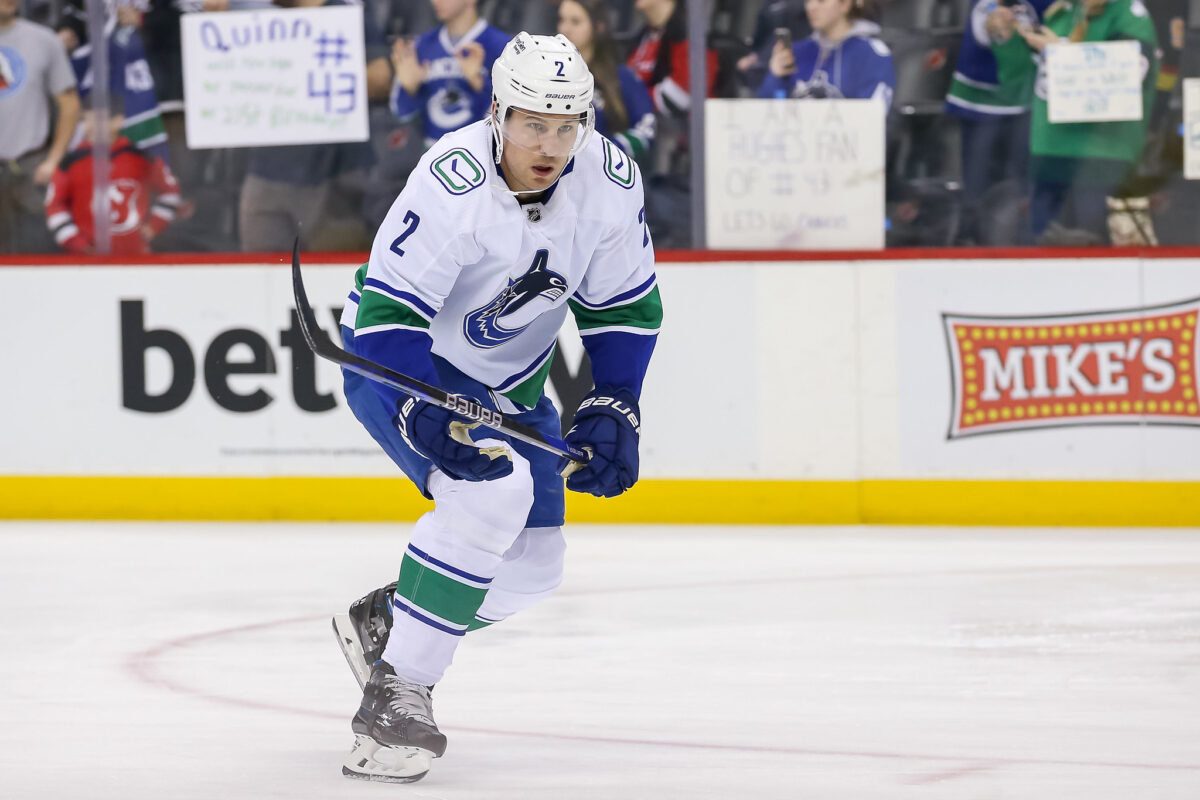 He's expected to return to the lineup on Friday against the Carolina Hurricanes. However, that has not yet been confirmed. 
What's Next for the Maple Leafs? 
In news from Minnesota, Maple Leafs fans shouldn't expect to see Matthew Knies anytime soon. One of the team's top prospects had a big week last week.
Related: Dubas Should Give Crazy Rumors of Jump to Flyers Consideration
He was named to receive the B1G 10 player of the year award, which likely means he'll be a finalist for the Hobey Baker award as well. His play helped his University of Minnesota Golden Gophers gain a spot in the B1G 10 Conference Finals next weekend. That means he likely won't be heading to Toronto since an NCAA championship was a key reason why he stayed at Minnesota, and he'll see that through before he even thinks about his NHL debut.
---
---