With 20 games remaining in the 2022-23 season, the Ottawa Senators are focused on making the playoffs. They sit just six points behind the New York Islanders and have a game in hand, but the remaining schedule will make it challenging to make up those wins.
Next season, the Senators should be in a much better position to fight for a playoff spot, but they'll have to take care of a few things first, namely signing Alex DeBrincat to an extension that could be as high as $9 million. That will eat up a significant portion of their projected $16 million in cap space, so a few familiar faces will be forced to pack their bags. Here are the four most likely players who won't return in 2023-24.
Cam Talbot
Last season, the Senators' crease was a mess. Matt Murray, who was supposed to give the team a serious boost, struggled with injuries and consistency, and although Anton Forsberg and Filip Gustavsson stepped up to form a competent tandem, it still wasn't enough to give the team a winning record.
This season, Cam Talbot was brought in and expected to provide some leadership and stability, but things have progressed almost exactly like last year. The 35-year-old has struggled with injuries and consistency, posting a .905 save percentage and a 2.85 goals-against average after 32 games, which is slightly worse than Murray's .906 save percentage in 20 games last season.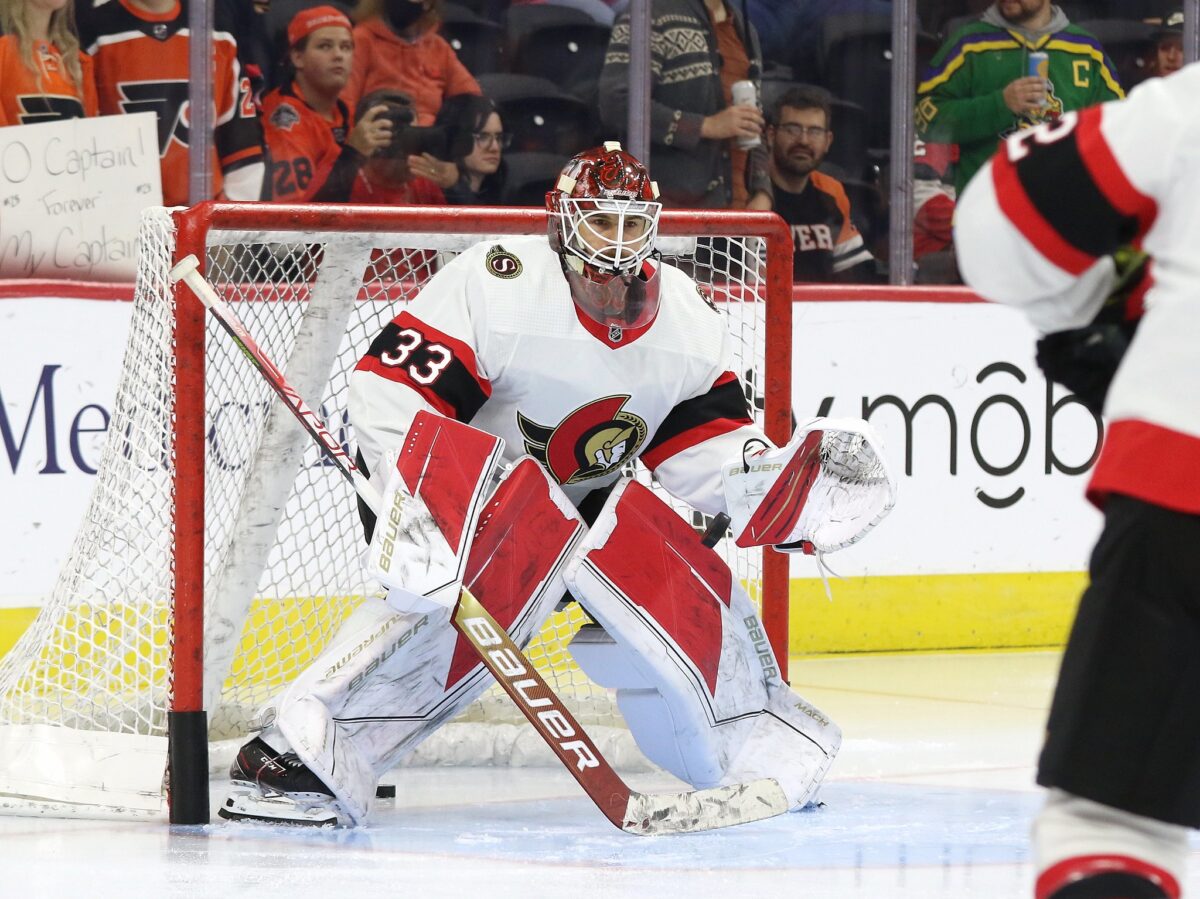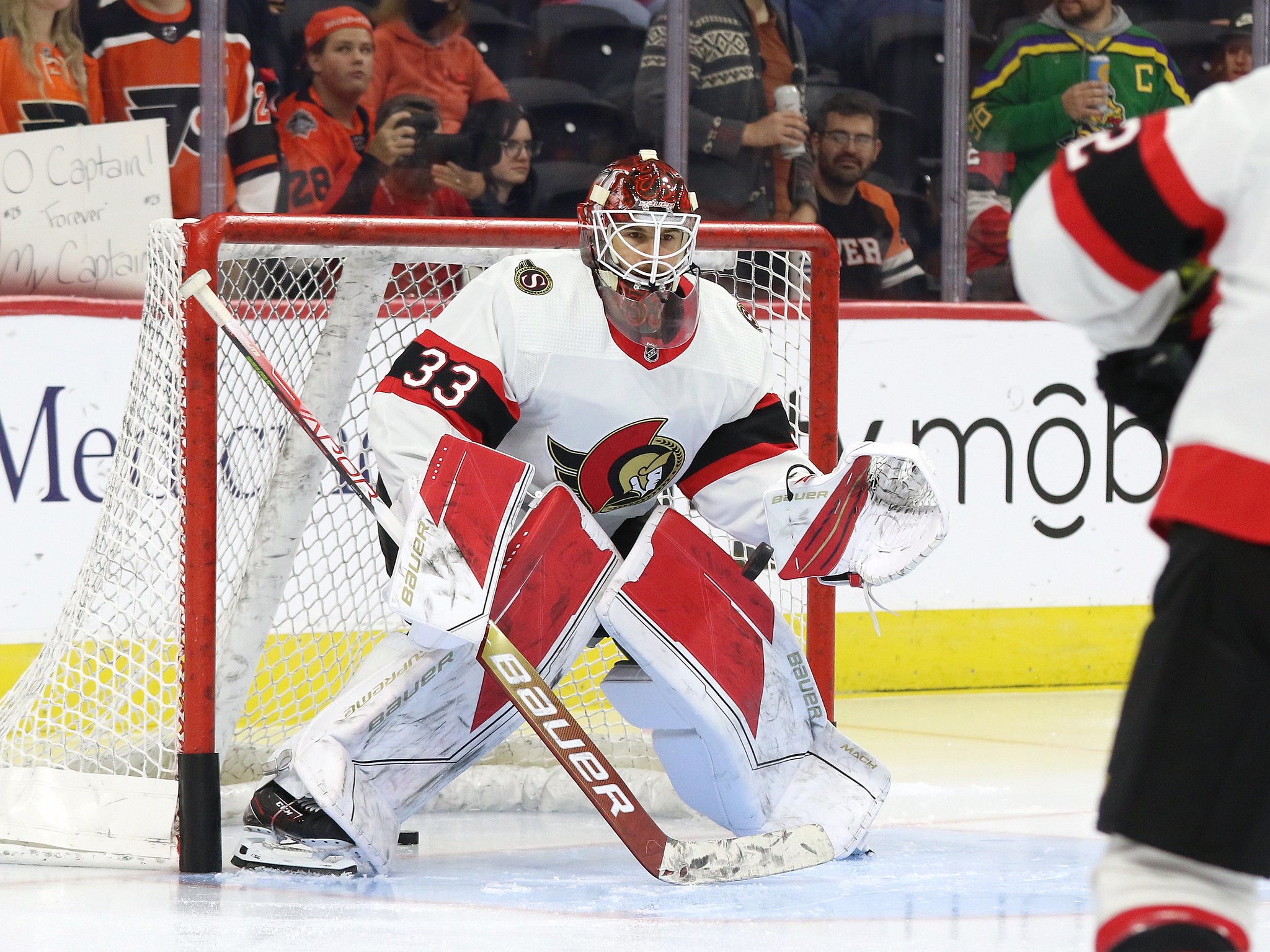 With Talbot's $3.67 million contract expiring at the end of the season, he'll need to make a strong argument that he's worth keeping around for a similar price point. The 35-year-old is certainly not getting any younger, and the injuries are starting to pile up; after returning from injury reserve on Feb 24, the team announced on Mar 6 that he'll be out for three weeks. The current tandem isn't much stronger, especially after Forsberg suffered a season-ending knee injury on Feb 12, but at least they're cheaper.
Nick Holden
Since arriving last season, Nick Holden has been a perfectly average depth defender, providing a bit of offence without too many mistakes. He blocks shots, dishes out hits, and has one of the better Corsi scores on the team. At 35 years old, it's expected that he'll start slowing down, but this season, he's on pace to record his highest point total since 2016-17. Better yet, he currently costs the team just $1.3 million, which is surely not expected to increase in 2023-24.
Related: 3 Senators Who Need to Step Up For a Playoff Chase
---
Latest News & Highlights
---
However, there's another player in the Senators' system who dishes out bigger hits, blocks more shots, and has a booming slapshot – Tyler Kleven. The University of North Dakota senior finished his fourth NCAA season with eight goals and 18 points in 34 games, his best statistical season to date. Now in the playoffs, he has three points in three games and is hopeful to add another banner to his resume that already includes a 2021 conference title and a World Junior gold medal.
The Senators have been closely watching Kleven for years, waiting anxiously for the day when they could sign him to his entry-level deal, and that day may be approaching soon. If he doesn't make an appearance by the end of the season, it's expected he'll be on the roster in 2023-24, and that means someone will have to give up their spot on the bottom pair. The most likely candidate to do that is Holden.
Dylan Gambrell
The first restricted free agent of the bunch is Dylan Gambrell, who was acquired from the San Jose Sharks early last season. After the trade, general manager Pierre Dorion commented, "He's a good-skating centre, a strong checker and a responsible penalty killer. We have a void at centre on account of some recent injuries, and Dylan will help us with that need."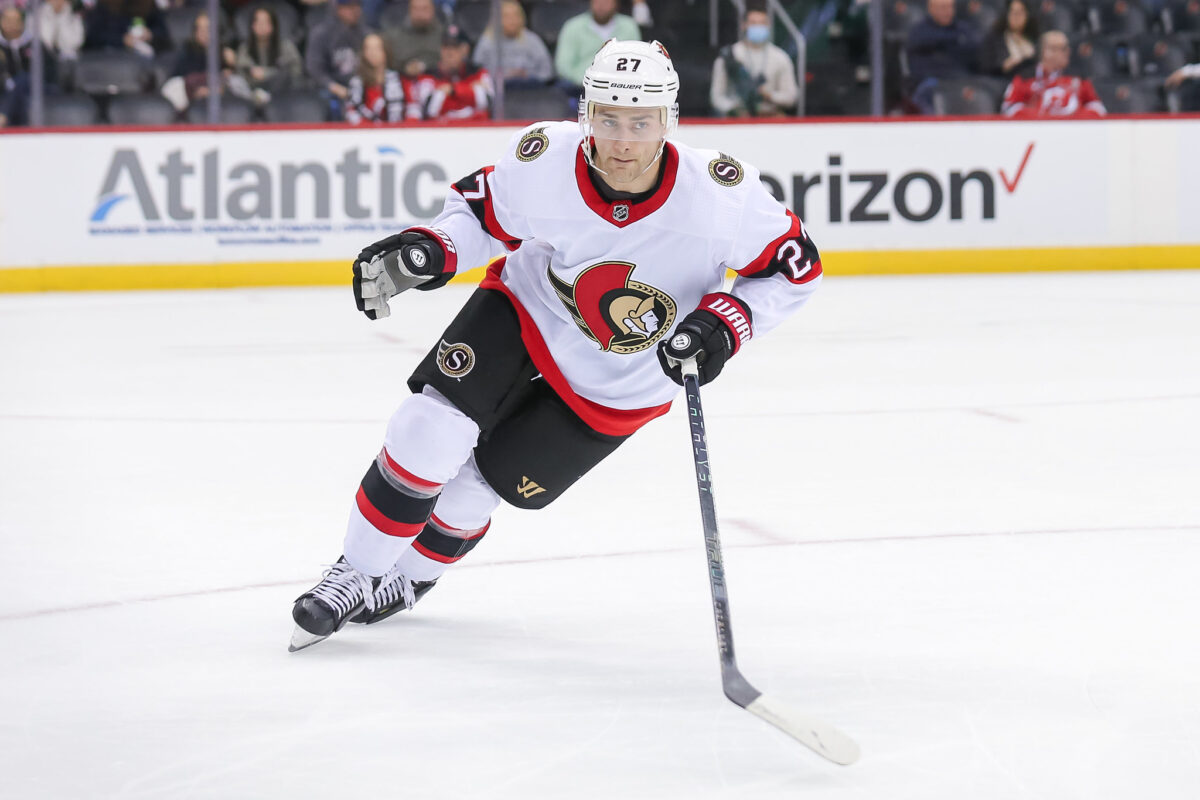 With Josh Norris out all season, that void became much more apparent, but Gambrell has failed to take advantage of the opportunity. Despite averaging just under 12 minutes a game, he's been one of the worst defensive players on the team, ranking second-last in Corsi and expected plus/minus. He also has just one goal this season, his lowest output since playing his first full NHL season in 2019-20. He doesn't even rank highly in hits, with just 44 on the season. With Shane Pinto, Mark Kastelic, and Ridly Greig all showing promise at centre, there's no need to keep Gambrell around, even if his contract is under $1 million.
Travis Hamonic
The Senators have several players to re-sign, but after getting DeBrincat locked up, they won't have a lot of space to work with. That means they'll have to be very choosy about who they decide to keep, and at $3 million this season, that likely means Travis Hamonic is on his way out.
The 31-year-old defenceman hasn't been bad this season. In 67 games, he has 15 points, tied for fourth among Ottawa's defenders. Additionally, he has been a positive Corsi player and also ranks fourth on the team in expected goals for. His defence isn't as strong as his offensive contributions, but it's been much better this season than in previous years.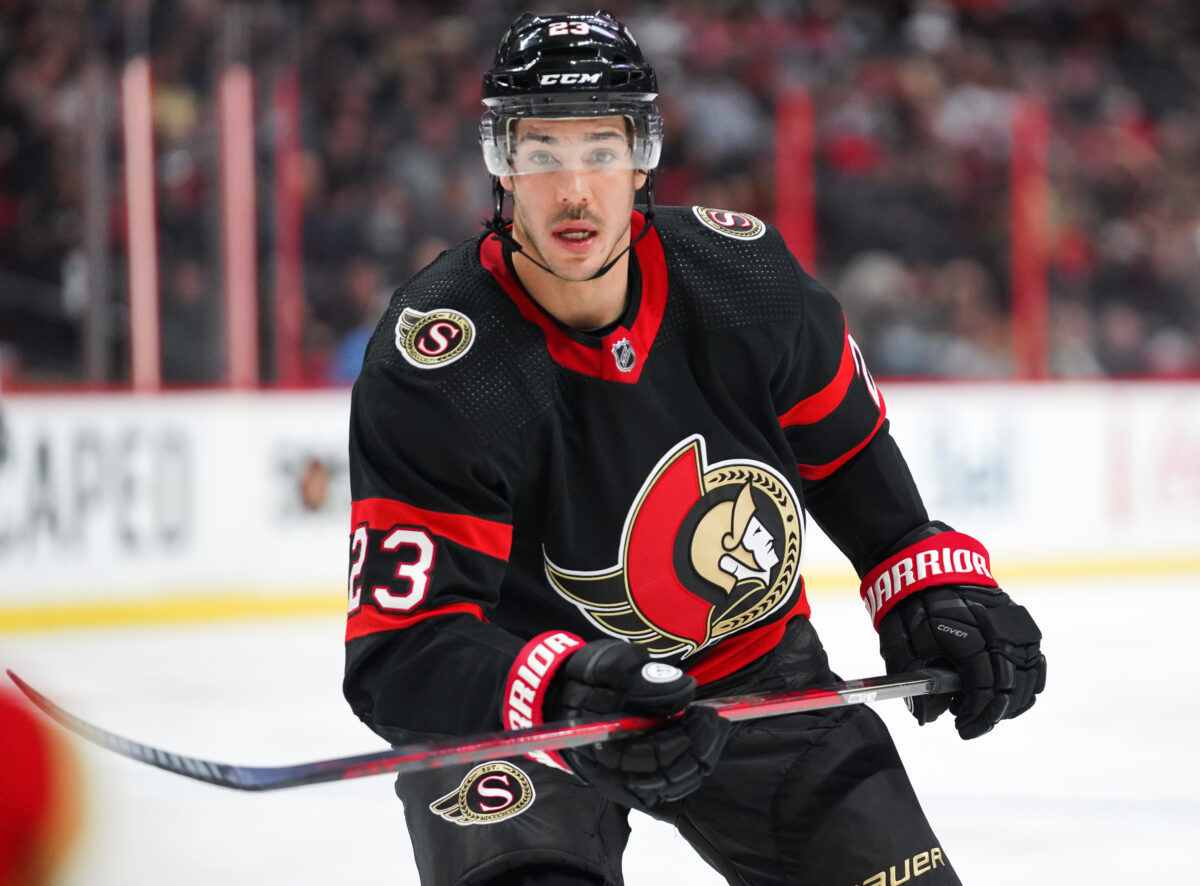 It's clear that the Senators like Hamonic, but unless he takes a steep discount, the team just doesn't have the space to bring him back and also bring back Jacob Bernard-Docker and Erik Brannstrom, both of whom have made progress in their development. Even Jacob Larsson has proven he can be a decent depth defender, sporting one of the lowest goals-against stats on the team after seven appearances this season. While his experience and leadership are highly valued, it just doesn't seem possible he's back with Ottawa in 2023-24.
The Senators are going to have to make some big decisions when it comes to their depth for next season. Do they hand the reigns over to their cohort of inexperienced but promising prospects, or do they move some restricted free agents to make room for veterans who can help them get into the playoffs? Both options come with positives and negatives, and they all hinge on DeBrincat's contract. Whenever that gets done (likely after the sale of the Senators is completed), fans will know a bit more about the future of this team.
---
---