When I usually think about William Nylander's personality, it strikes me that he's aloof – almost to a fault. He's hard for me to read, perhaps a bit reserved or distant. That said, I never get the sense that he's arrogant, standoffish, or unfriendly. He's just the sort of guy who seems to keep to himself.
The Reason for Nylander's Change of Emotion
During yesterday's Toronto Maple Leafs' practice, newcomer Wayne Simmonds was moved up to the team's second line and had practiced with both Nylander and the line's center John Tavares. After practice, Sportsnet interviewed Nylander about how the practice went. I was immediately struck by Nylander's tone during that interview. He seemed absolutely giddy – happy, exuberant, pumped up. He was excited to begin this project.
Related: Maple Leafs' Power-Play Strategy: A Wayne Simmonds' Net-Front Statue
That Nylander expressed those emotions is new to my perceptions of the young Swedish winger. The topic of Nylander's conversation during the interview was a discussion of what Simmonds might bring to his second line. Two characteristics came to Nylander's lips – energy and fearlessness. Then Nylander further explained how he believed Simmonds would brings those characteristics to the ice and how that could complement Tavares' line.
As Nylander said (with a smile, I add again), "He's fearless. He works really hard. He's got a lot of energy all the time, which is fun … He's a heavy body in front of the net and wins pucks back, and is a great net-front guy. We had some nice chemistry in practice today."
Simmonds' Recent History with the Maple Leafs
For many seasons, Simmonds was the very epitome of how an NHL power forward should be defined. Beginning in the 2011-12 season, Simmonds put together "almost" seven straight seasons where he scored over 24 goals each season. In fact, I say "almost" because only the lockout-shortened 2012–13 NHL season, where the number of games was reduced from 82 to 48, kept Simmonds from achieving another 25-goal mark. Instead, Simmonds ended up scoring 15 goals in about 40 percent less of a season.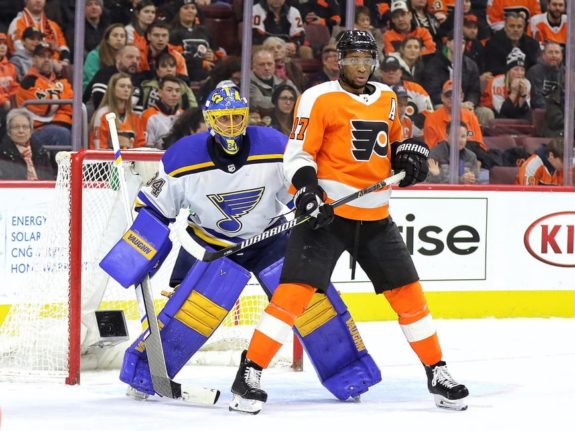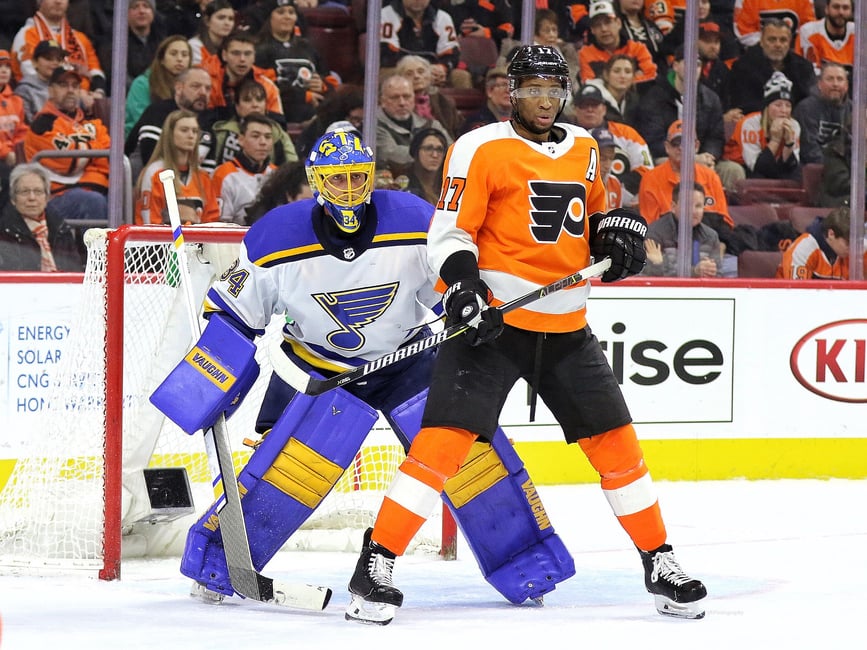 More recently Simmonds has bounced around NHL, playing with five teams in three seasons and last season only scoring eight goals in almost 70 games. That's not much of a contribution for someone who's had such success over his NHL career.
Simmonds' Expectations This Season with the Maple Leafs
When Simmonds signed with the Maple Leafs during the offseason, his recent record caused some fans to wonder what general manager Kyle Dubas saw in him. Most fans and hockey pundits alike pointed to the team' setting out to add grit and experience to the lineup.  Most believed Simmonds would get fourth-line minutes, a little time on the second-unit power play, and become a physical force when and if he was needed.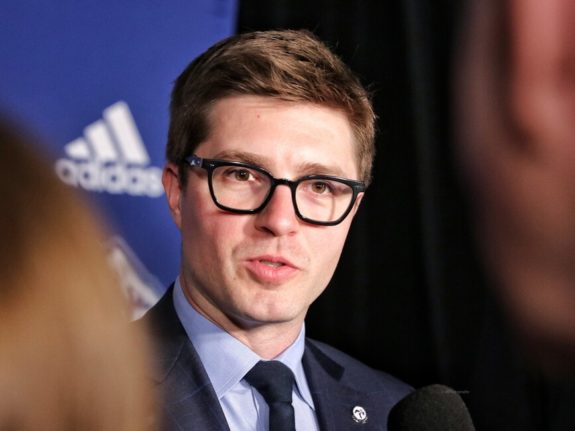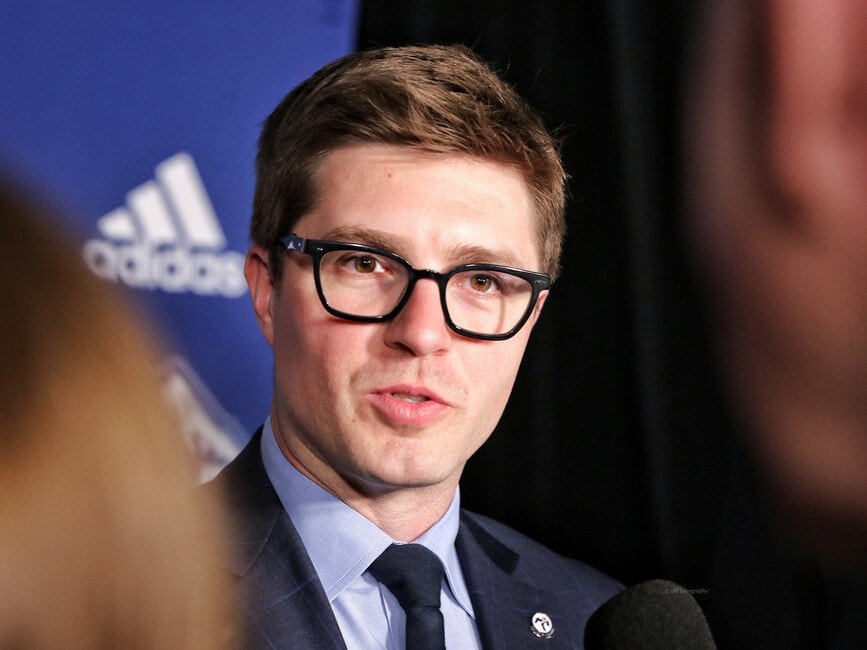 Basically, Simmonds would become one of a cast of Maple Leafs' depth players. Although he would add much-needed grit and veteran experience, that might be the extent of his contributions. No doubt, such additions are great, but they remain premised on the fact that Simmonds was no longer close to being the player he was five or six seasons ago. In short, he was seen to be well past his best-before date.
Perhaps Simmonds Surprised Us All
What a surprise. Although the 2020-21 season is in its infancy, this NHL winger – nicknamed the Wayne Train – has shown he still has steam in his engine. Fortunately, for the Maple Leafs, the team has started to find out just what Simmonds can bring to the ice. If Simmonds can make a much-needed contribution to the team's second line, the Wayne Train might really begin to rumble down the tracks.
It seems that Maple Leafs' head coach Keefe has decided to move Simmonds up from a bottom-six player who was part of the team's second-unit power play to a second-line partnership with Tavares and Nylander. At least that's what it looks like it after yesterday's practice.
What Simmonds Might Bring to the Second Line
When Nylander spoke about what his new partner might bring to the team's second line, he noted two characteristics – energy and fearlessness. If Nylander's correct, those traits would contribute to any line. From what I've seen this season, I see no reason to rain on Nylander's parade by disagreeing with his assessment.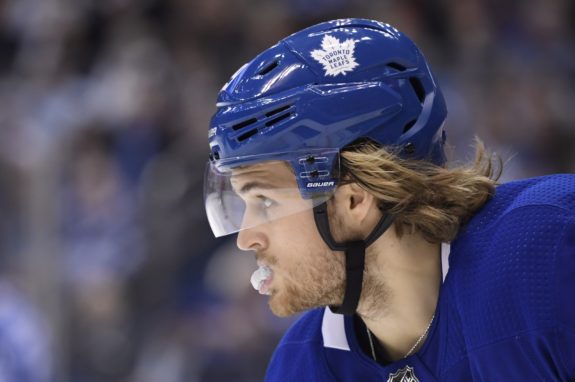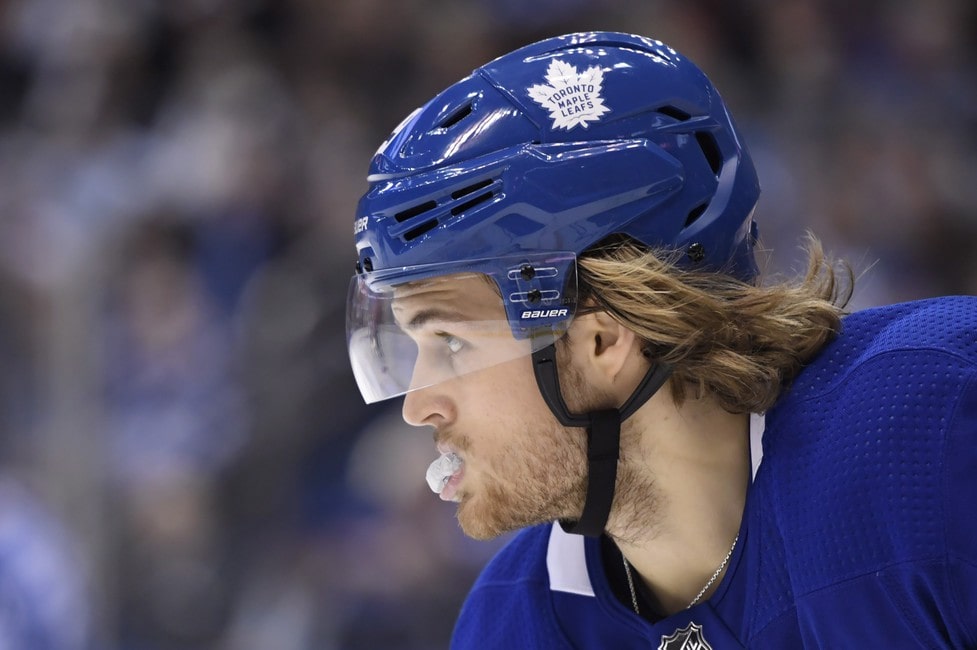 So far, Maple Leafs' fans have watched Simmonds' fearlessness in two different ways. First, he doesn't shy away from old-school motivational techniques like injecting energy through fisticuffs. In the Maple Leafs' first game of the season, the team was behind 3-1 during the second period. Simmonds took it upon himself to engage the Montreal Canadiens' Ben Chiarot in a dustup. Although I admit that I'm not that old-school, from that point in the game onward, the Maple Leafs outscored the Canadiens four goals to one to win 5-4 in overtime.
Related: Val James: The Forgotten Trailblazer
Second, of the three goals Simmonds has scored this season, two have been on the power play. Watching him work, there's nothing complex about Simmonds' philosophy: he basically puffs up into a wall in front of the opposing goalie and tries to knock home a deflection or allows the puck to bounce off him into the net. As an article yesterday by TSN's Mark Masters reported, Simmonds told power-play partner Mitch Marner to "shoot the puck at his chest" and watch for rebound opportunities.
Head Coach Keefe Agrees with Nylander
Specifically, Nylander called Simmonds a "great net front guy" who "obviously works really hard." Nylander also noted that, with Simmonds as a partner, "we had some nice chemistry in practice today, so I think it'll be good moving forward." Then, Nylander re-amplified his thought that Simmonds had "a lot of energy all the time, which is very fun to see." [Again, fun with Nylander?]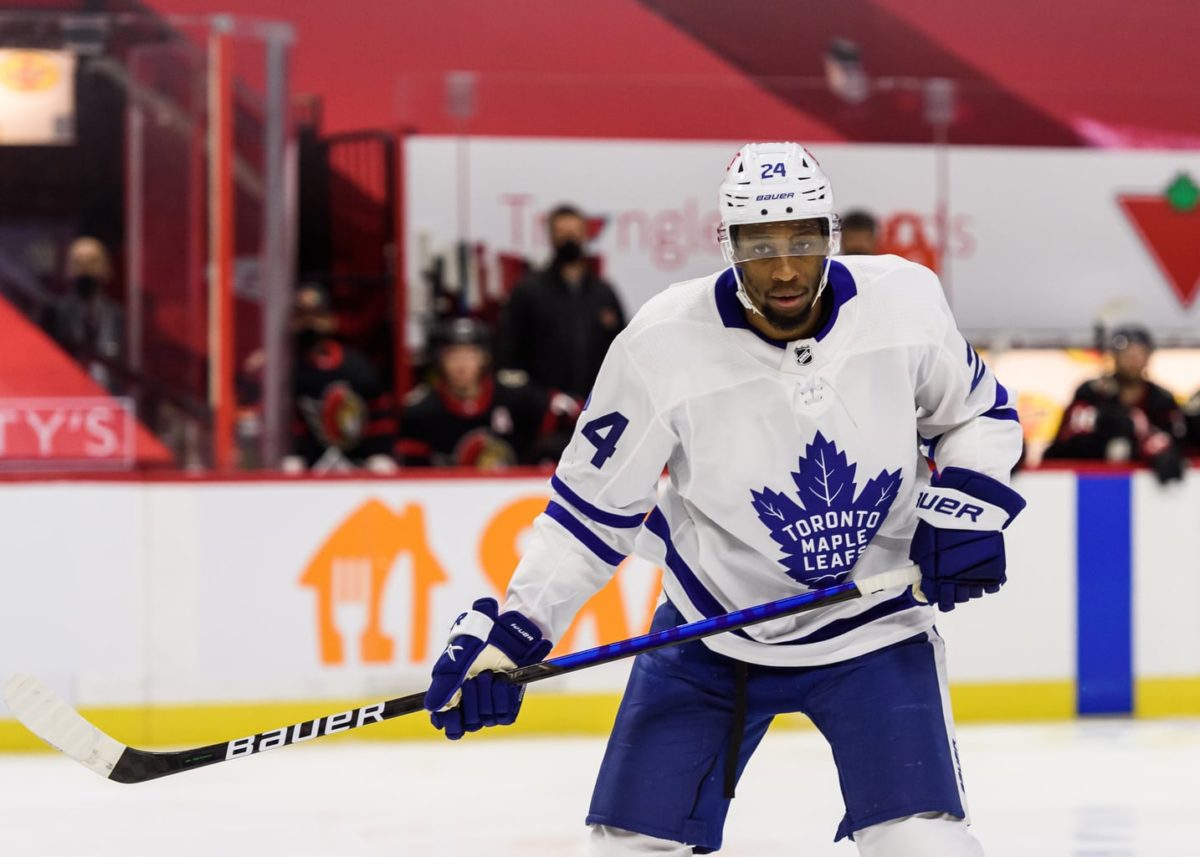 Coach Keefe obviously agrees with Nylander. He noted, "On the road trip, he (Simmonds) was a real standout for us. He's got lots of jump. He looks quick and he's on the puck. He's competitive. He's around the net. He found a way to score in three straight games for us, which has given him a little extra confidence and a little extra boost."
Hoping for a Stronger Maple Leafs' Second Line
Simmonds started the season on the fourth line and then moved to the third line after Joe Thornton was injured. After Tuesday's practice, he seems to now be a member of a second line that includes Simmonds, Tavares, and Nylander. If Simmonds can become the solid third the line needs, Maple Leafs' fans might want to clear the tracks for the Wayne Train.
Related: Maple Leafs News & Rumors: Kerfoot, Matthews, Spezza & Simmonds
This new partnership could be very fun! And, don't you know I love it when Nylander has fun.
---
---