"Seeing Stars" is a monthly article that takes a look at the Dallas Stars' top players and moments from the previous month
The last time the NHL began its season in January, Joe Pavelski had one of the best starts of his career. Then a member of the San Jose Sharks, Pavelski finished the first month of the lockout-shortened 2012-13 season with 12 points in seven games, leading the Sharks to a perfect 7-0-0 record.
Unfortunately for "January Joe" and the Sharks, the open waters of the regular season proved to be much choppier in February, and Pavelski scored just four points, while the team went 3-6-4.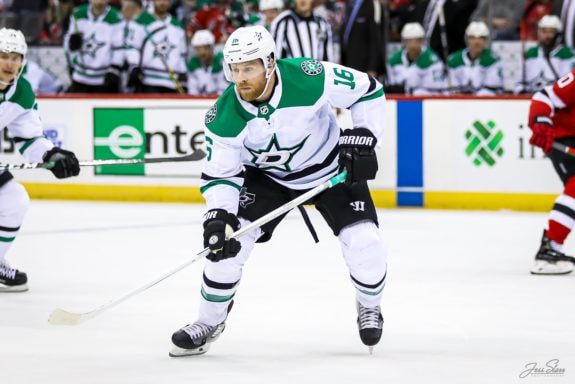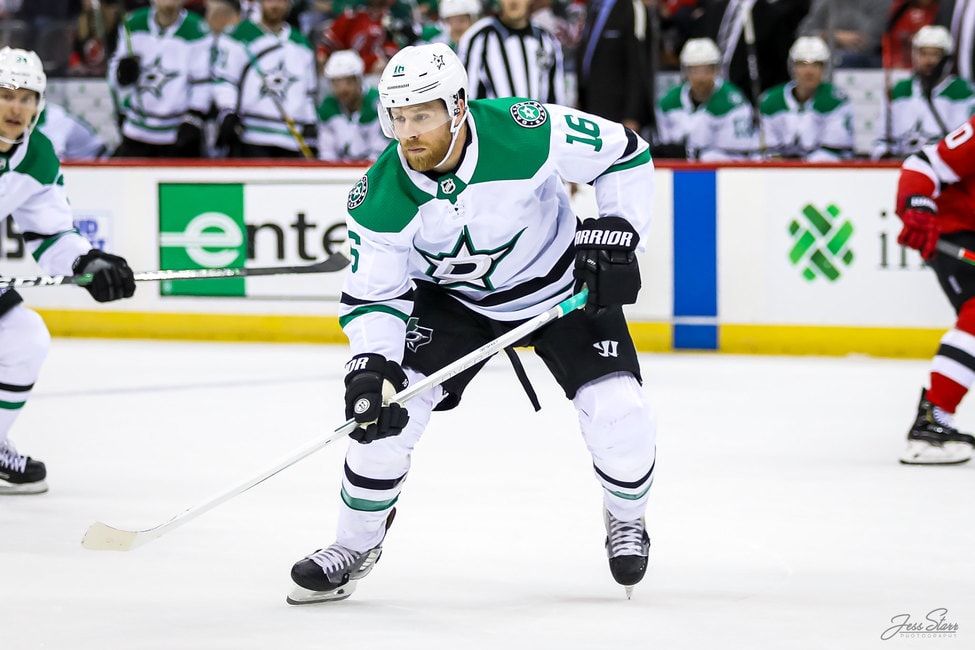 Nearly a decade later, the Dallas Stars are hoping that "January Joe" will continue his hot play into February. But, before we head into the shortest month of the year, let's take a look back at what was a short but very successful January for the reigning Western Conference champions.
Top Forward
You saw this coming? Pavelski led all Stars with 10 points last month, potting five goals and five assists. He has done most of his damage this season on the man advantage and leads one of the league's top power plays, with four goals and four assists.
As good as he's been on the ice, it's what Pavelski does off the ice that makes him so valuable. With Stars captain Jamie Benn sidelined for four games in January, the younger players leaned on Pavelski to assume the role of locker room leader.
"He's a big part of our power play and penalty killing. … We know the importance of Joe Pavelski and that will continue into this year,"

Rick Bowness, when asked about Pavelski's preparedness and leadership during a preseason press conference on NHL.com.
The 36-year-old veteran center already has two game-winning goals this season (he had three in 67 games last season), has won 50 percent of his faceoffs, and is averaging more than 20 minutes of ice time per night. Look for those minutes to lessen over the next month, as the Stars will need to conserve some of his energy for another deep playoff run.
Top Defenseman
It's safe to say that the delay did little to disrupt John Klingberg's confidence, especially in the offensive zone. This goal against the Detroit Red Wings, albeit in garbage time, on Jan. 28 is evidence of that.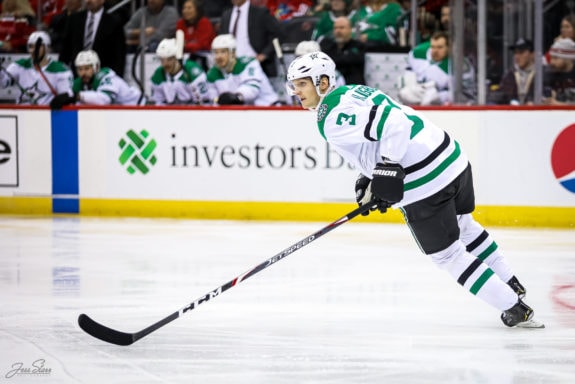 Through six games, Klingberg has eight points, six on the power play. More than his stats, he's looked strong in all three zones. He's keeping plays alive with a strong stick on the blue line, creating odd-man rushes with smart transitional passes in the neutral zone, and has been physical when necessary inside his own zone.
Like many elite players, the goods outweigh the bad, but in Klingberg's career, giveaways and a less-than-stellar plus/minus rating have kept him from being a finalist for the Norris Trophy. Now in his seventh season with the Stars, Klingberg has just six giveaways and is a plus-2 through January.
A strong February will put him in the early conversation for the league's top defenseman.
Top Goalie
Anton Khudobin's magical playoff run last summer captured the hearts of fans. That sentiment has carried into 2021, as he received the biggest cheers during the starting lineup announcement at each of the Stars' first three home games (cheers from all 5,000 strong).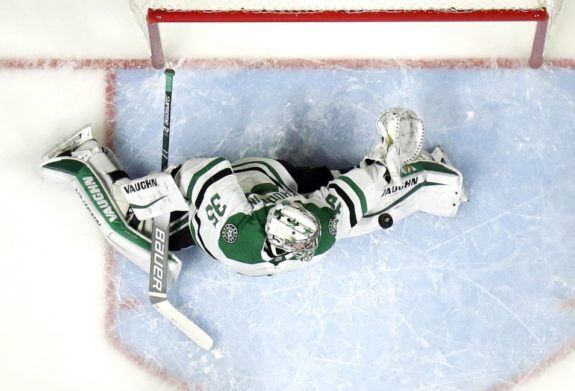 Khudobin's strong play has also continued into the new season. With the ink still wet on his new three-year, $10 million contract, he's picked up where he left off, stopping all 34 shots in a season-opening 7-0 blanking of the Nashville Predators. He followed that up two nights later with another solid win over the Preds, then made 20 saves in a 2-1 overtime victory against the Detroit Red Wings.
It's worth noting that Jake Oettinger got his first career win on Jan. 28 against the Red Wings, but Khudobin's strong play will be vital while Ben Bishop continues to recover from offseason knee surgery.
Best Quote
"Just being able to watch Dobby so closely in the bubble and obviously now is just an invaluable experience for me. He never gets rattled. He's just out there playing and having fun. Goals are going to go in; that's part of the game and part of the position. The really good goalies and the ones that stick around for a long time are the ones that can let one in and you won't be able to tell after that,"

Stars goaltender, Jake Oettinger, during a post-game press conference, following a 7-3 win in his first-career start last week against the Red Wings.
Defining Moment
After playing near-perfect hockey in their first four games at home to open the season, the Stars looked listless for four straight periods last weekend. After a 4-1 drubbing by the Carolina Hurricanes on Saturday night, Dallas looked to be headed down a similar path after the first 20 minutes on Sunday. Down 1-0 and outshot 12-3 after the first period, the Stars needed something, anything to wake them from their slumber.
Cue Jamie Benn.
Benn, who missed the previous four games with a lower-body injury, was penalized for the controversial hit on Hurricanes captain Jordan Staal. But Benn's message with the hit was clear to his teammates, who had a front-row seat for the encounter: It's time to wake up.
The Stars not only went on to kill off their leader's penalty, but they outplayed the Hurricanes for much of the remaining two periods. Dallas eventually fell in a shootout, 4-3, but what looked to be a hapless weekend for the Stars turned into a much-needed point against one of the top teams in the Discover Central Division. We will have to wait and see if Benn's hit was enough of a wake-up call for the Stars or if they simply hit the snooze.
---
---
Born and raised in New Hampshire, I grew up playing hockey and cheering for the Minnesota North Stars. When they moved to Dallas in 1993, I parted ways with the franchise, vowing to never root for a team that played hockey in Texas.
Ironically, nearly 30 years later, I am now a proud Texan, living with my fiancée in Dallas. And having lived here for more than three years now, I can honestly say that the Stars have an awesome fan base, are more knowledgeable about hockey than I expected, and are truly passionate about their team.
A former newspaper sports writer, covering the Boston Bruins for more five years, turned cybersecurity sales rep – I'm excited for the opportunity to work for THW and provide my insights on all things Dallas Stars.