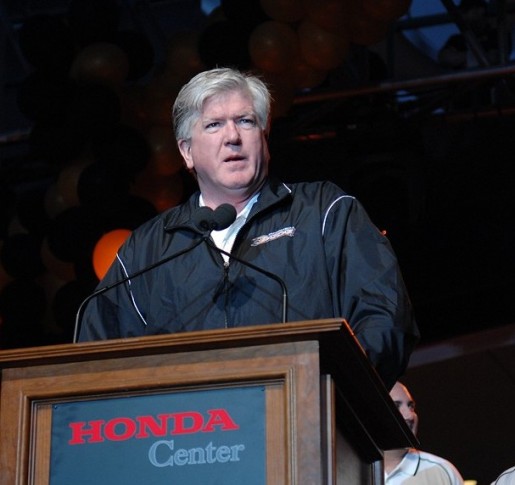 Maple Leafs Panel is a weekly feature that is published every Monday here on The Hockey Writers. It is a feature where THW Toronto Maple Leafs correspondents Lukas Hardonk, Mark Ascione and Alex Mamalis answer three questions that concern the Maple Leafs each week. To catch up on previous editions, click here.
Question: Rumours are circling and the trade deadline is quickly approaching. With the Leafs in the thick of a playoff battle in the midst of the regular season, what position do you see as in the most need of an upgrade?
Lukas Hardonk: Since James Reimer is now struggling and he played so well with Jean-Sebastien Giguere behind him last season, many would tell you the Leafs need a veteran backup goaltender. However, both Reimer and Gustavsson have been strong a different points of the season, so why not continue to ride the hot hand?
Instead, there are two things the Leafs need: A depth forward and a veteran defenceman. No, not James van Riemsdyk, but someone who will be able to temporarily replace Phil Kessel or Joffrey Lupul if one of them goes down with a short-term injury. The veteran defenceman is needed mainly for the penalty kill, where Carl Gunnarsson hasn't exactly been a staple.
Mark Ascione: The Toronto Maple Leafs still need improvement in many areas. I am torn between a shutdown defender and a big body top-six forward. I'll say they could really use the defender more, because scoring has not been the issue lately.
In theory, the Leafs have enough defencemen, but for one reason or another, it's not quite getting the job done. A good defensive defenceman could help reduce the goals against and help the penalty kill, which would make the three-plus goals they do score stand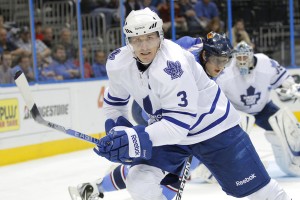 up better.
Alex Mamalis: I've conversed with many on this question and the common responses I received were "big, scoring winger," and "top line center." I couldn't disagree more. I'm firm on the stance that Burke would be at his wisest to upgrade the inconsistent defence rather than the offence.
One thing lacking severely on the defensive side (I'm thinking Luke and Mike) has been strong positioning and simplicity. Most times, it's as simple as banking the puck off the boards for a clear, yet those two struggle mightily with the concept. I think acquiring a veteran who is masterful at keeping the game simple would go a long way in shoring up the lack of defensive awareness from our back-end.
Question: With some Leafs players on tears and others not so much, it can be tough to draw the line between tradeable and untradeable. Who would you consider to be an untouchable on this year's Leafs squad, including prospects, heading into the deadline?
Lukas Hardonk: The ones who are absolute untouchables this year are clear: Phil Kessel, Joffrey Lupul and Dion Phaneuf. Kessel and Lupul are tearing up the league offensively and Phaneuf has been a force on the back-end, while also getting voted into the All-Star Game.
In terms of prospects, there is really only one: Jake Gardiner. He has been absolutely outstanding for a rookie this season; the only reason he has been a healthy scratch is because those in the lineup have played even better. Joe Colborne, who others may consider to be untouchable, could be nice trade bait in acquiring a depth forward or veteran defenceman.
Mark Ascione: Ideally no, because I do believe any deal should be considered if there's an upgrade. You have to be able to give quality to get back quality. That said, I couldn't see Burke moving any one of Kessel, Lupul, Phaneuf, Gardiner or Colborne right now.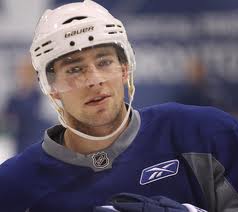 My reasoning is this: Burke has built his core around Kessel and Phaneuf, the team is improving, trading either would be a major change off of their current course. Lupul is justifying the faith Burke had in him; can't see him flipping the guy as he is having one of his best years, and I think Gardiner and Colborne are players Burke coveted and won.
Alex Mamalis: I'm not nearly as high on Joffrey Lupul as many are. I believe if the chances came to swap out Lupul for a young star that may be struggling this year, I would jump on it. The same goes for Luke Schenn. This is why you'll see few names on my list and more names on a list of players that I'd be 'hesitant' to trade.
Without any more babbling, here's my list of untouchables: Phil Kessel, Dion Phaneuf, Joe Colborne, Jake Gardiner, Mikhail Grabovski, and Nazem Kadri. Of course, I'd be hesitant to deal off names like Schenn, Lupul and Reimer, or names like Blacker, Aulie, Percy, or Biggs. However, I'm very open-minded with them whereas the others I'd almost never deal.
On my Grabovski selection: He is legitimately the only forward the Leafs have that go 25-25 and run a penalty kill).
Question: Building the Leafs' front office is something that general manager Brian Burke spent a lot of time on when he arrived in Toronto. Is having a deep front office as valuable as people actually think it is when the deadline arrives?
Lukas Hardonk: Without question. The Leafs' front office currently consists of the likes of Brian Burke, Claude Loiselle, Cliff Fletcher, Dave Nonis, Rick Dudley and Dave Poulin. All of those men are proven NHL executives and have tonnes of experience in their jobs. Some are even former general managers.
When it comes to trading, Nonis handles most of the talk. Burke can allow Nonis this responsibility because of the trust he has in him based on their past and the fact that Nonis successfully managed the Vancouver Canucks. Just how valuable is this? Look back to July when Burke was in Afghanistan and the Leafs still had no troubles locking up Tim Connolly.
Mark Ascione: Very much so. One criticism of the franchise has always been that except for the Cliff Fletcher years, the Leafs have had a somewhat inept front office. Too many guys who really were not committed to managing a team. We talk about "Burke won this trade," or "Burke wanted to get player X," but the reality is it's not just Brian Burke evaluating or targeting players.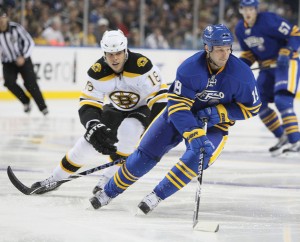 Nonis, Dudley, Fletcher; those are guys who have been GMs in the league before with some success. Poulin and Loiselle also have some hockey smarts and I am sure they rely on their scouts to get them as much info as possible. Bottom line: You must have knowledgeable people who can give you information and make a case as to why a player is a desirable acquisition.
Alex Mamalis: Absolutely. In the Leafs' case, they have a general manager, about two to three other GMs, along with a few veteran advisers. Having all these result in two very important factors come deadline time. The first is the overall amount of evaluation a deal goes through before being completed.
Secondly, with the overwhelming amount of experienced "foxes" within the staff, you automatically create established relationships with former employers. Look at the list of teams Burke can trade with healthily because of his staff – Calgary and Minnesota (Fletcher), Vancouver (Nonis), Philadelphia and Anaheim (Burke), Atlanta/Winnipeg (Dudley) and Tampa Bay (Loiselle).
Follow the panel on Twitter: Lukas Hardonk, Mark Ascione and Alex Mamalis.