In this edition of Toronto Maple Leafs News & Rumors, I'll share some advice given to Corey Perry that he should sign with the Maple Leafs. I'll then look far forward to the Seattle Kraken Expansion Draft and share insights about who the 32nd NHL team might choose from the Maple Leafs roster.
Item One: Corey Perry, Please Go Home
Corey Perry's tenure with the Dallas Stars was short, but his impact on the team was huge. Might there be a chance he'd be able to come "home," like Wayne Simmonds and Jason Spezza, to play with the Maple Leafs?
Given recent moves by the NHL and the NHLPA to adapt roster sizes after negotiating a return-to-play for a 2020-21 regular season, during a TSN interview last week on "That's Hockey" former NHL player Dave Poulin offered Corey Perry some direct advice.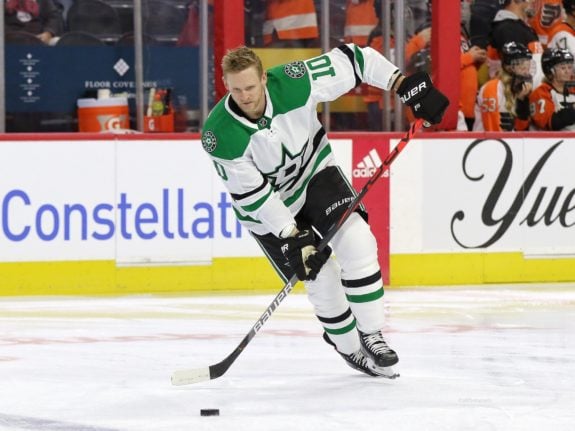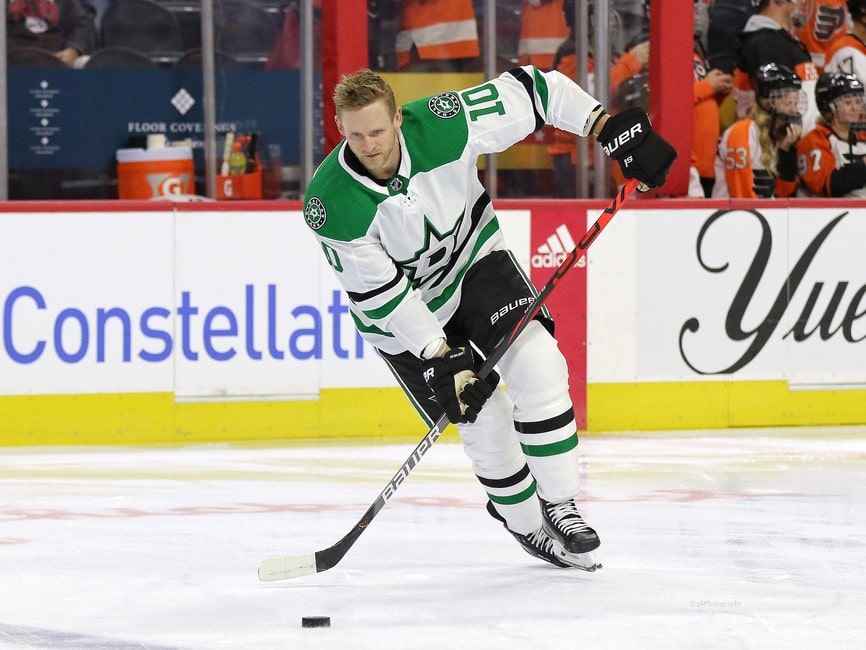 Poulin was clear when it came to Perry's NHL future. "Go home" he advised. And, by going home, Poulin meant to sign with the Maple Leafs. Specifically, Poulin was quoted as saying "Join Jason Spezza and Joe Thornton and have some fun. They won't need you until the playoffs anyway."
Sounds like fun; however, good advice or not – for either Perry or the Maple Leafs, the task isn't easy. The Maple Leafs already have solid right-wingers in Mitch Marner, William Nylander, Wayne Simmonds, and Jimmy Vesey. Although there's been talk over the past few seasons of moving Nylander to center, that's obviously not in the cards this season given the arrival of Joe Thornton and the presence of Spezza. Perhaps shifting Nylander or Vesey to left wing?
Related: Marner Could be Moved if Maple Leafs Decide to Retool
Even then, such a move requires salary-cap juggling or other creative moves by general manager Kyle Dubas and his team of number crunchers. However, if Perry were willing to sign for NHL league minimum (without bonuses), he could join the Maple Leafs' taxi squad. Would he do so?
First, no one's forcing any NHL veteran to sign at league minimum; however, if you really wanted to play this season, it would be hard to demand more money when future Hall of Famer Thornton has already led the way by signing for the lowest salary. Second, maybe Poulin was thinking taxi squad when he suggested the team wouldn't need Perry until the playoffs "anyway."
The possibility of taxi squads makes signing Perry possible, but probably unlikely. An experienced and playoff-grizzled player who could, in certain situations, show up at the right time? That's intriguing. Although, from the beginning, I supported the possibility of signing Thornton and Wayne Simmonds joining Spezza. Still, how many players like Thornton, Simmonds, and Spezza can a team carry? Perry might be one too many.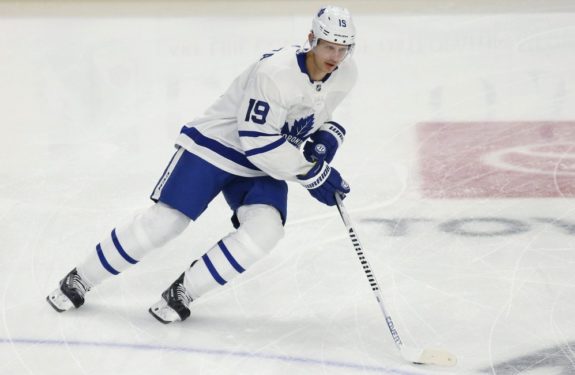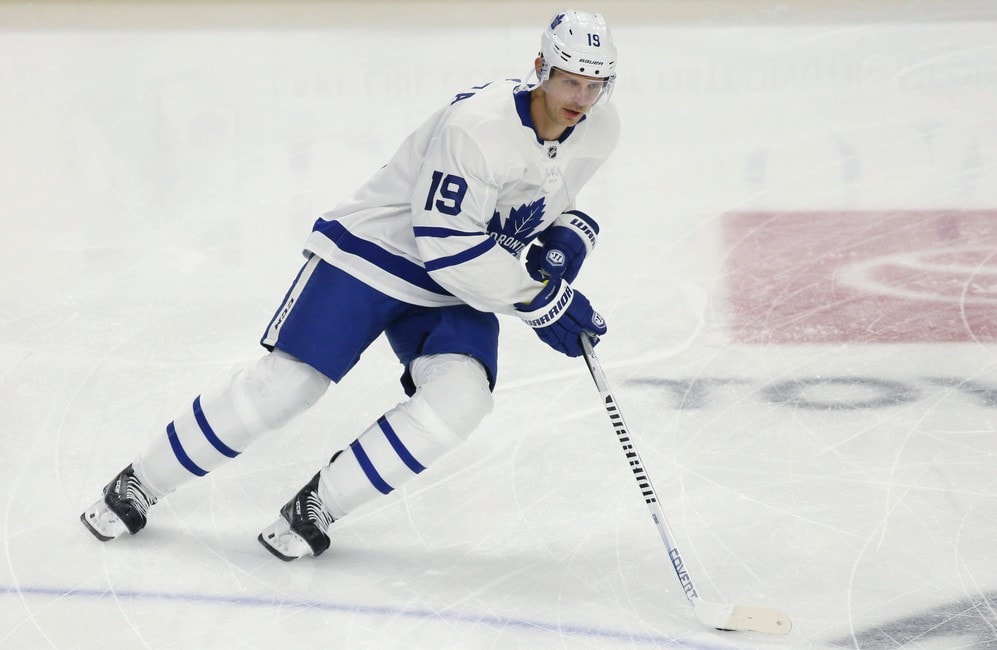 Even given the Maple Leafs salary-cap situation, which won't go away in my lifetime, if Toronto didn't already have three older veterans already on its 2020-21 roster, I'd be more interested in Perry. However, even at the cheapest salary possible, I can't see where Perry fits the team's roster or plans.
I hope he signs somewhere and proves as valuable to another NHL team as he was last season with the Stars during Game 5 against the Tampa Bay Lightning. He's no longer the Hart Trophy player he was, but who can underestimate the value of leadership and experience?
If he wants to play this season, I have to think Perry will find his way onto some NHL team prior to training camp. Friday's note about team's having permanent taxi squads offers him an opportunity for further play, and I wouldn't be surprised to see him sign with the Ottawa Senators, the New Jersey Devils, or even the Arizona Coyotes.
Related: Stan Mikita: A True Chicago Legend
Actually, when you think of it, Ottawa's pretty close to Perry's Peterborough home. Toronto is 140 kilometers away, and Ottawa is 270. That's like an hour and a half drive difference, even if you stopped for coffee.
Item Two: Are the Seattle Kraken After Three Maple Leafs Players?
Certainly, this log is way up-river and the Maple Leafs are months away from worrying about the specifics of an NHL Expansion Draft. Still, it's coming and there are considerations to be made within the organization about setting up wisely for the draft. Undoubtedly, general manager Kyle Dubas' signing of Michael Hutchinson had draft considerations in mind. So, the organization must already be considering its protection list.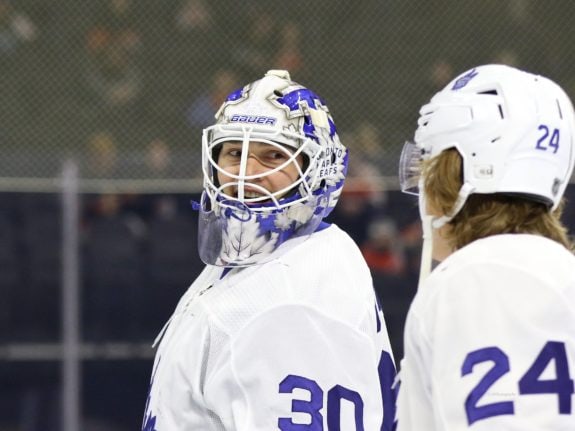 When the Seattle Kraken enter as the 32nd NHL team, there will be good players to choose. And, they will pick someone from the Maple Leafs' roster. That's a rule. Last time the Vegas Golden Knights worked the system well. Players who had been secondary on former teams became go-to guys with the Golden Knights.
In addition, players who were exposed and chosen came with a chip on their collective shoulders, which gave the team attitude. The Golden Knights leveraged all this – including being able to choose the great Pittsburgh Penguins goalie Marc-Andre Fleury – to make it to the Stanley Cup Final during their inaugural season. That solidified the franchise in Las Vegas and was good for the NHL.
Related: Buffalo Beauts 2021 Season Preview
Four days ago, NHL insider Luke Fox joined the "Lead Off" show to discuss who on the Maple Leafs' current roster the Kraken might target during the 2021 NHL Expansion Draft.
Fox thought that "the main guys Seattle could be circling on are Justin Holl and Travis Dermott."
Fox believed that, although it wasn't a Maple Leafs' strength, "Ironically, I think they're going to target the Leafs defense."
Fox added, "Alternatively, the Leafs could expose a guy like Alexander Kerfoot if he doesn't have a great season and they maybe want to shed some of his salary. That's another option."
Interestingly, as I noted in regard to what happened with the Golden Knights, Dermott or Holl might be ambivalent. Either they'd be worried they wouldn't be with the Maple Leafs next year or they'd be excited to join a new team where they might have a more primary role.
If Fox is correct, and Holl and Dermott are exposed, who would the Kraken choose? Both players have pretty good contracts. Holl has two seasons three remaining at $2 million per season. Dermott's cheaper, and is on the final year of an $874,000 contract. Dermott will become an RFA at the end of the season.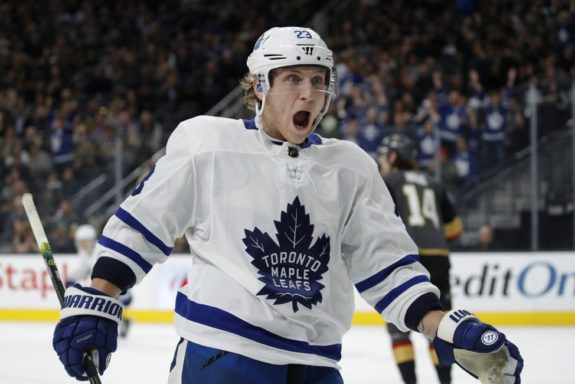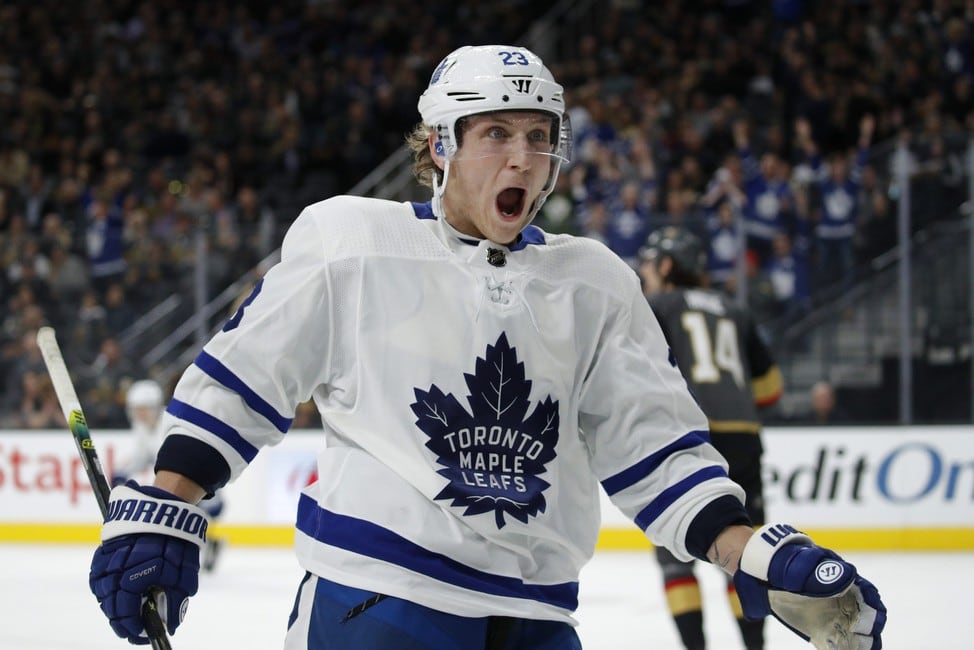 Both are relatively young, Dermott is 23 years of age and Holl is 28. Dermott is from the Toronto area and Holl is an American citizen. I'm thinking Holl would be happier to leave, and Dermott would be happier to stay in Toronto. But I'm also thinking that Dermott would be the Krakken's choice of the two because he has more potential and opportunity to develop.
What's Next for the Maple Leafs?
I've been surprised when I listen to Mitch Marner's interviews recently. He didn't seem to know – or admit he knew – about what had been transpiring with the NHL's return-to-play negotiations. Perhaps players are encouraged not to express too much or have too many opinions with the media.
Related: Maple Leafs News & Rumors: Subban, Holl, Gauthier & More
We know Marner and other players talk to each other a lot. Marner shared that Patrick Marleau had told tons of Thornton stories. He also reported hanging out with Wayne Simmonds at the World Championships and coming to appreciate the power forward as a person. Still, I'm surprised he's been in the dark – sort of "first I've heard of it."
For Maple Leafs fans, there'll be some news breaking soon about the fate of an all-Canadian Division. I'm hoping it comes to be, but I would understand if it didn't.
---
---