One of the most important signings the Toronto Maple Leafs made this offseason was veteran defenceman, T.J. Brodie. For the last nine seasons, he was one of the Calgary Flames' most valuable defencemen, playing in all situations and eating up the minutes on a nightly basis. Now after 634 games and 266 points in Cowtown, he joins the Leafs and will be expected to play a major role in the transformation of their defence.
Obviously, Brodie will play in the top-four when the 2020-21 season ultimately begins, but who will he spend most of his time with? That's the question Sportsnet's Shawn McKenzie, Luke Fox, and Steve Dangle discussed in the following video:
In the course of their discussion, all three of them agreed that Brodie should be paired with offensive dynamo Morgan Rielly, aka the Maple Leafs' number one defenceman.
Fox went on to list a few former partners in Cody Ceci and Tyson Barrie as failed experiments before landing on Ron Hainsey as the most effective partner Rielly has had over the past few seasons. Basically, he said that Rielly needs to be paired with someone like that again. Brodie is a rich man's Hainsey, so it could be a match made in heaven.
Dangle reiterated the importance of pairing Brodie with Rielly and strongly agreed with Fox's pick of Hainsey as his best partner. He also made it clear that Brodie will be playing 22 minutes of solid hockey every night, and will ultimately change the whole makeup of the Leafs' defence for the better.
Related: Maple Leafs' Zach Bogosian & Where He Fits [Video]
I have to agree with both Dangle and Fox's assessment of Brodie. As someone who covers the Vancouver Canucks, I have seen a lot of him over the years, and trust me, he will come as advertised. In fact, the Canucks should have signed him as a replacement for Chris Tanev. He's a very effective two-way defenceman that can put up 30 or more points in a season while playing over 20 minutes a night. He is also a shot-blocking machine and a leader in the dressing room. What more could you want in a top-pairing defenceman?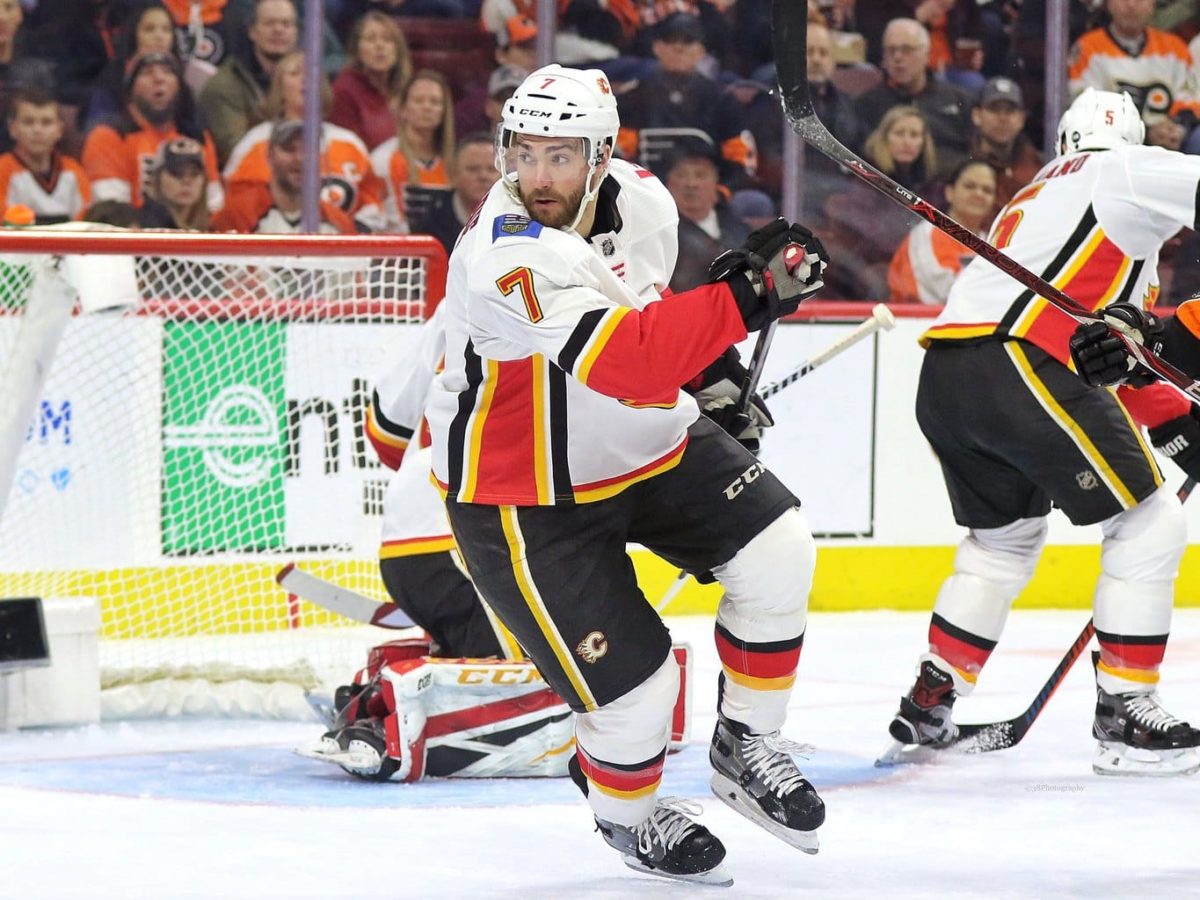 As I have said for years, the Maple Leafs will not go anywhere in the playoffs until they fix their defence. They are finally addressing that weakness with the additions of Brodie and Zach Bogosian. With those improvements in hand, could they finally make it past the opening round for the first time in 15 seasons?
---
---
My name is Matthew and I cover the Vancouver Canucks, and Vancouver Giants here at the Hockey Writers. I am also the head of the prospects and NHL Draft coverage. I am passionate about the Canucks, prospects, and all things hockey.