Knowing very well that their weakness was on defence last season, the Maple Leafs were rumoured to be interested in a trade or signing free agents to fill their backend issues. It didn't take long for them to make news on that front as they went to Europe for a second consecutive offseason to sign a couple of blueliners.
In this edition of the Maple Leafs Roundtable, we'll discuss the Leafs' acquisitions of two Swedish defensemen and what it means to the club. Joined, as always, by Fusco, Slawson and Langridge, we suggest what kind of impact Sweden's rookie of the year could have on a growing Leafs franchise.
The Maple Leafs signed Andreas Borgman and Calle Rosén just over a week ago. What will Toronto do with these two players?
Forbes: To be honest, I'd be shocked if either started their first year in North America with the big club. While both players a great signings for the Leafs, the organization has shown over the past couple of seasons that they are more invested in development.
For obvious reasons, Auston Matthews and Mitch Marner made the immediate jump to the NHL. Nikita Zaitsev also went from Russia to the NHL, but part of that was that he was 25 years old already and had a few more years of experience in pro hockey under his belt.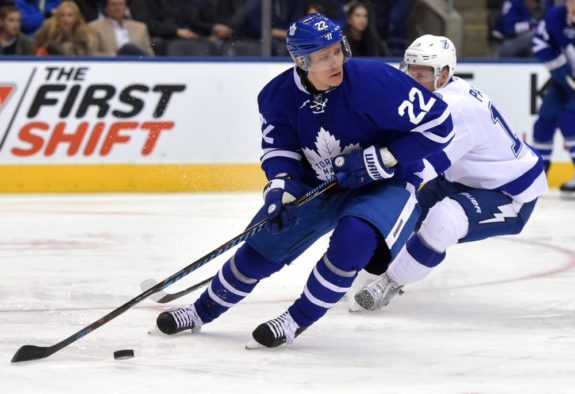 Borgman (21) and Rosén (23) are both quality defensemen. It won't take long for either player to make the jump to the NHL, but it'd be a stretch to think that it will happen in 2017-18.
That being said, Rosén had 33 points in 96 regular season games for the Växjö Lakers HC of the SHL. His defensive ability is also impressive and while he should be looked at as an eventual top-four defenceman. Borgman notched 15 points in 45 regular season games with HV71 of the SHL last season and added 10 points in 14 playoff games. Both players will play an eventual role with the club, 2017-18 just might be too early.
Fusco: We all know that the biggest weakness of the 2016-17 Maple Leafs was their porous defence. The team needed to take steps this summer to remedy this problem. In that spirit, the Leafs brass signed a couple of Swedish free agents, Rosén and Borgman. I'm really happy with both of these signings.
Rosén is an interesting case. He's a left-handed defenceman who is comfortable playing the right side. He's a great skater and has an absolute bomb from the point. He was being courted by the Chicago Blackhawks as well as the Leafs, which suggests he could be a valuable addition to the blue and white. I see him up with the big club, at least to start the season.
Borgman really excites me. He's a dynamic skater and playmaker. He's able to fluidly join the rush and is dangerous whenever he's on the ice. He's young, but if he impresses in camp, I could see him potentially making the Leafs opening night roster. I think he does no worse than the AHL's Marlies this season.
Slawson: Although the signings of Borgman and Rosén may have flown somewhat under the radar, both defensemen are excellent young prospects for Toronto and are of immense potential.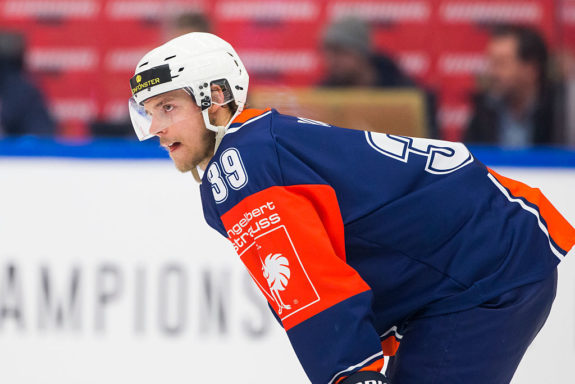 In their first seasons in North America, expect both Borgman and Rosén to begin the 2017-18 campaign with the Toronto Marlies, where each defender will be able to gain valuable professional experience. Of course, both Borgman and Rosén already possess a wealth of professional experience from their time in the SHL, however, it will certainly take each player a stretch of time to adequately acclimate and adjust to the North American style of play.
However, with that being said, don't be surprised if one of the two crack the Leafs' 2017-18 opening night lineup. Given Toronto's organizational deficiency on the blue line, one of Borgman or Rosén could step into a bottom-pairing role, if deemed ready. Given their experience to date, it would certainly be possible for such a breakthrough to occur, however, it would require a phenomenal training camp for either to make an immediate jump to the NHL level.
Langridge: Rosén has a shot at making the team with a strong training camp. If both Roman Polak and Matt Hunwick are gone, there will be some open spots. There could be one more if Martin Marincin is taken in the expansion draft. Rosén definitely has a shot just based on the turnover the Leafs' defence could have.
It'll depend on whether the Leafs' other prospects are ready for the NHL. Borgman would benefit with a year with the Marlies. At only 21 years old, he would have to be really good in camp to do otherwise. If he dominates in the AHL though, all bets are off.
Borgman was named Sweden's rookie of the year. With previous defensive winners of the award being Mattias Ekholm, Victor Hedman, Tobias Enstrom and Kenny Jonsson, does this play out well for the Leafs? Why?
Leafs sign Sweden's Rookie of the Year, Andreas Borgman.

Previous D-man winners? Ekholm. Hedman. Enstrom. Kenny Jonsson.

Sweet. #Leafs pic.twitter.com/y66YO733sU

— Quinn MacKeen (@quinnesq) May 17, 2017
Forbes: It's a short, but impressive list when it comes to defensive players who've won the rookie of the year award in Sweden. Ekholm finds himself playing for the Stanley Cup this season. Hedman's career speaks for itself, as does Jonsson's. As for Enstrom, while he may not be a top 10 or top 20 defenceman, he has been an integral part of the Atlanta-Winnipeg franchise.
If Borgman can become half the defenceman that Hedman or Jonsson have been or were during their careers, the signing will be a successful one for the Leafs. He's just 21 and I have a strong feeling that it won't be long before we see him in the NHL. While 2017-18 seems like it might be too early to see a Borgman sighting with the Leafs, his play with the Marlies and injuries with the big club could lead to a couple games with the Leafs throughout the season.
Fusco: There are some extremely notable names on that list. Ekholm is starring for the Nashville Predators in the Stanley Cup Final. Hedman is a perennial Norris caliber defenceman.
I'm not saying that Borgman will be in contention for the Norris. It would be much too early to call something like that.
I am encouraged that he has some hardware to his name, especially considering the company it puts him in. Leafs fans should be very excited to have another highly touted prospect in the system, who may be playing as soon as this coming season.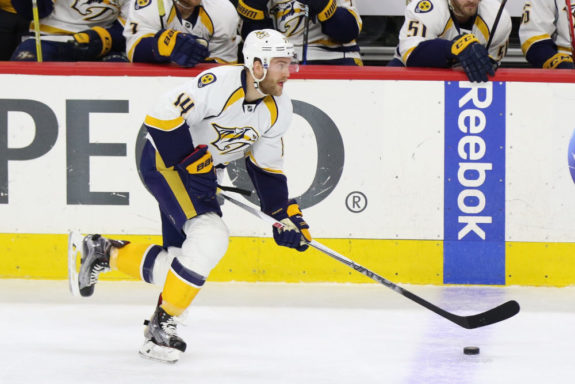 Slawson: Absolutely it does, why wouldn't it?
Based on those listed above, Borgman is quite clearly amongst an elite company of standout Swedish defensemen. Further, considering the immense skill home in the SHL, including the recently signed Rosén, the fact that Borgman was able to capture such a prestigious award speaks volumes about his individual skill as well as great potential as a player.
In the long run, if Borgman can develop into a player similar to any of those listed above, Toronto will have truly found a diamond in the rough considering the Stockholm, Sweden, native was never drafted by an NHL organization. At the age of just 21, Borgman has plenty of room to grow and the Leafs will surely provide him with the playing time necessary to reach his sky-high potential. While he will likely begin the 2017-18 season with the Marlies, Borgman's future is as bright as any within Toronto's franchise – his SHL rookie of the year honours being a glaring indication of which.
Langridge: It does bode well on paper. Hopefully he can live up to the potential of some of those other winners. If he's half the defenceman that Hedman is, this should be considered a good signing. I'd even take him being another Ekholm. Again, at 21, he probably won't hit that potential for a few years. It sure will be interesting to watch.
And that's what we'll do – both here at the roundtable and in Leafs Nation. Whether Borgman and Rosén pan out or not, the Leafs' efforts in finding prospects and young talent within the draft as well as elsewhere exemplifies their efforts to properly rebuild the franchise. As Langridge said, even if Borgman can become another Ekholm, the signings will be a success for Lou Lamoriello and his staff. As always, feel free to have your say on whether or not you like these signings by commenting below and be sure to join us for the next edition of the Maple Leafs Roundtable.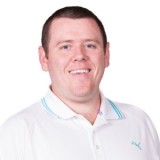 Andrew is in his 8th year reporting for The Hockey Writers covering the Toronto Maple Leafs. He began his broadcasting with CBC's Hockey Night in Canada team as well as being part of their coverage of the 2014 Winter Olympic Games in Sochi. He's the former play-by-play voice of the London Jr. Knights for Rogers TV and currently hosts the Sticks in the 6ix podcast. You can follow him on Twitter at @AndrewGForbes.