It really has been a long time coming.
For the first time since 2004, the Toronto Maple Leafs have exorcised their playoff demons and won a playoff series. They defeated the Tampa Bay Lightning 4-2 in the series with a 2-1 win in Game 6 thanks to John Tavares' series clinching goal to vault the team into the next round.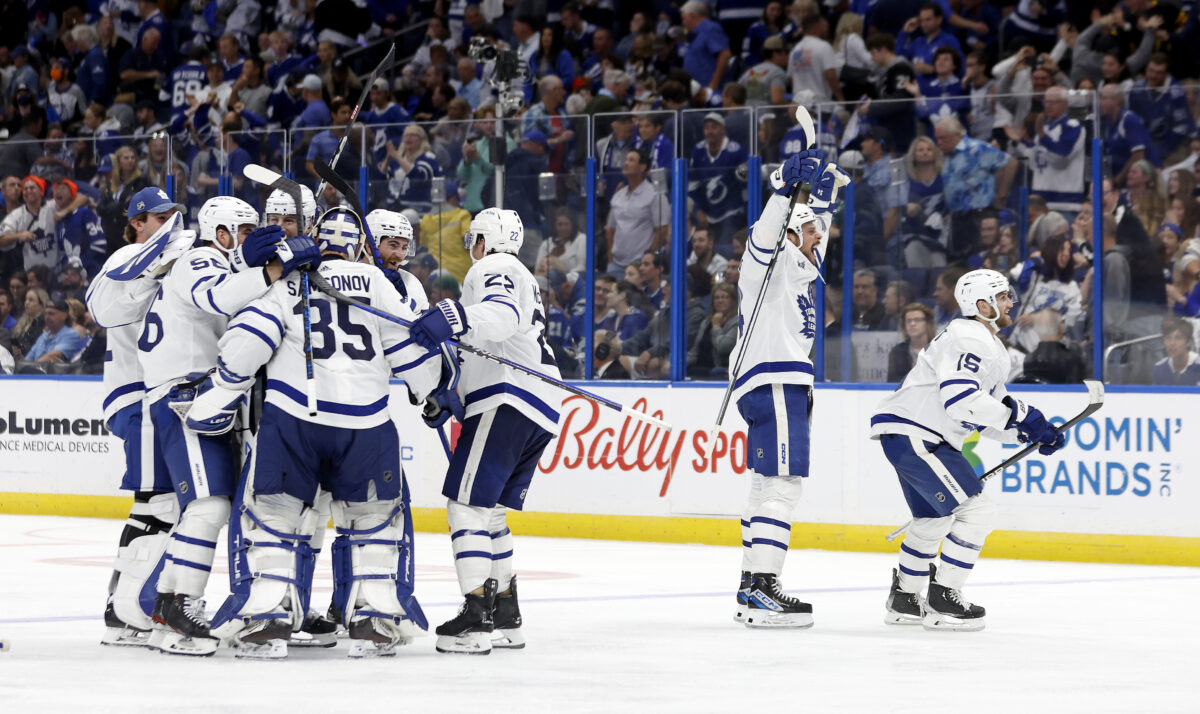 The emotion from the bench when that goal went in said it all. For all the years of pain and heartache, the Maple Leafs finally proved that they can overcome the mental aspect of the game that has been hanging over them since this core came together. The criticism has become even more surmountable ever since they let a 3-1 series lead to the Montreal Canadiens disappear in 2021, leaving many wondering if the players actually have what it takes. 
General manager Kyle Dubas went all-in at the trade deadline with the moves that he made to instill faith in his core and go for a long run. They have a series win under their belt and this win against a dynasty team can push this team forward and make them hungry for more. 
Killer Instinct Showing
For the longest time, the talk with this Maple Leafs team was their inability to find the killer instinct needed to win and take advantage of the situation that they were in. While there were some nerve-racking moments, the Maple Leafs finally found a way to win games– especially in an ugly way. 
After a bounce back blowout in Game 2, many were wondering if the Maple Leafs could find a way to win without blowing out the competition. Well, it's safe to say that the rest of the way, they managed to find their footing and stay with it, even when their past was staring them down and history was destined to repeat. 
They were down in Game 3 and managed to win it in overtime. They were down 4-1 heading into the third period of Game 4 and Auston Matthews kicked off a comeback that ended with Alexander Kerfoot scoring the game-winner in overtime. They showed some fight in Game 5 but it was too little too late as they let things get away with poor play in that game. Then there's the resilient effort in Game 6 where they got the lead, lost it while still getting outplayed and came back to win it again in overtime.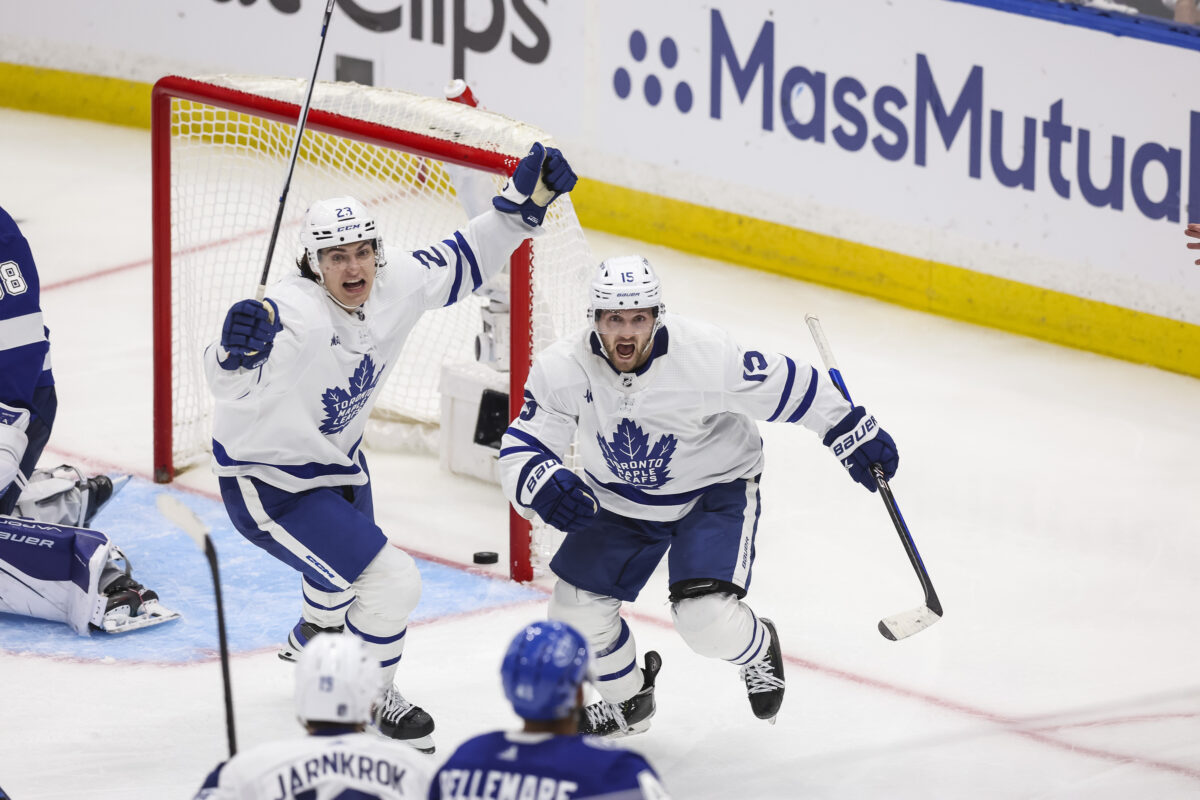 The Maple Leafs were heavily outplayed in this series. The Lightning had a five-on-five shot attempts percentage of 54.63%, scoring chances for of 59.10% and a high danger chances for of 51.49%. No matter how dicey things looked, this team didn't bow out and continued to battle hard, fight for their opportunities and take advantage of them. 
This was the aspect that was lacking as the team didn't have this kind of fight. They never got the bounces like these in the past and took advantage them. Auston Matthews stated that it's "huge mentally" for this team to get over that hump. 
Related: Remember the World the Last Time the Maple Leafs Won a Round
---
Latest News & Highlights
---
This was a major test and for them to come out on top with three overtime wins on the road, says a lot about this group. They managed to push back and not let whatever happened earlier get the best of them. They were able to block out the noise, dial in and continued to push forward and find a way to win. That mentality and instinct is what makes champions and the Maple Leafs are now starting to show it.
Stars Producing Consistently
For the last three playoffs, the star players have been highly scrutinized for their inability to show up in key moments in a game. Especially when facing elimination or trying to clinch a series. Well, the stars showed up and they were the ones to lead the charge all series. Especially in Game 6. 
Mitch Marner led the team with 11 points. Matthews was second with nine and led the way with five goals. Morgan Rielly scored a crucial game-winning goal in Game 3 and finished the series with eight points. Tavares, William Nylander and Ryan O'Reilly all had seven points in the series as well. When the top players needed to step up, they certainly did in a big way. Even goaltender Ilya Samsonov provided the goaltending needed to win when it mattered, where others have faltered in the past.
Matthews was the one to lead the charge and spark the comeback with his two-goal performance in Game 4. He was again on a mission in Game 6, being determined every single shift and scored the crucial ice breaker with his goal in the second period. Then, there's the hometown boy in Tavares, soring the winner to knock off the Lightning.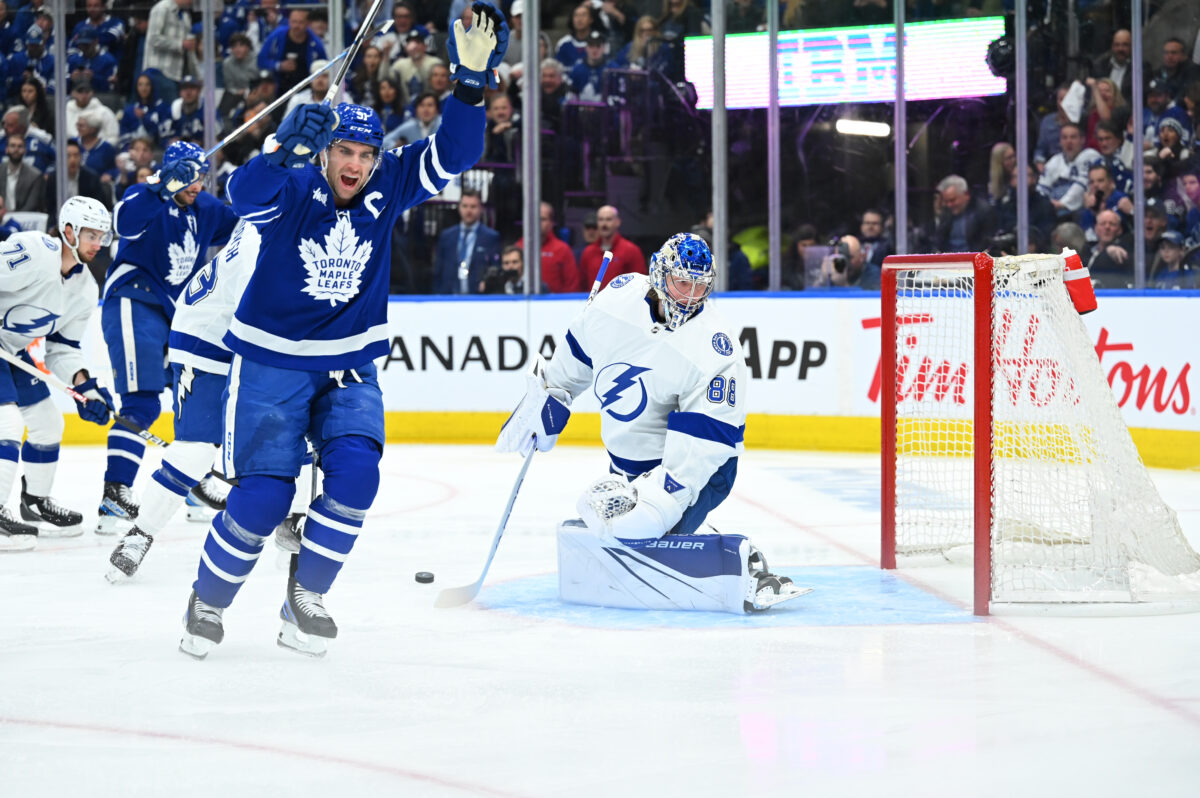 It seems very fitting that it had to be Tavares to push the Maple Leafs into the next round. After he signed his contract back in 2018, all eyes have been on him with all the failures. This goal proved all the doubters wrong as there's definitely a "big picture in mind" as they move on. 
When the stars needed to be at their best, they were. They were the ones to take back the game, lead a charge and be there at the most important moments to capitalize on those chances that can change the momentum of the game and series.
Series Win Can Lead to Long Run
With the additions they made at the deadline and the star-studded skill that they possess; the Maple Leafs are built for any series at any point. As Marner stated, this team needs to be ready because the road is going to be even more difficult than what they faced in the first round.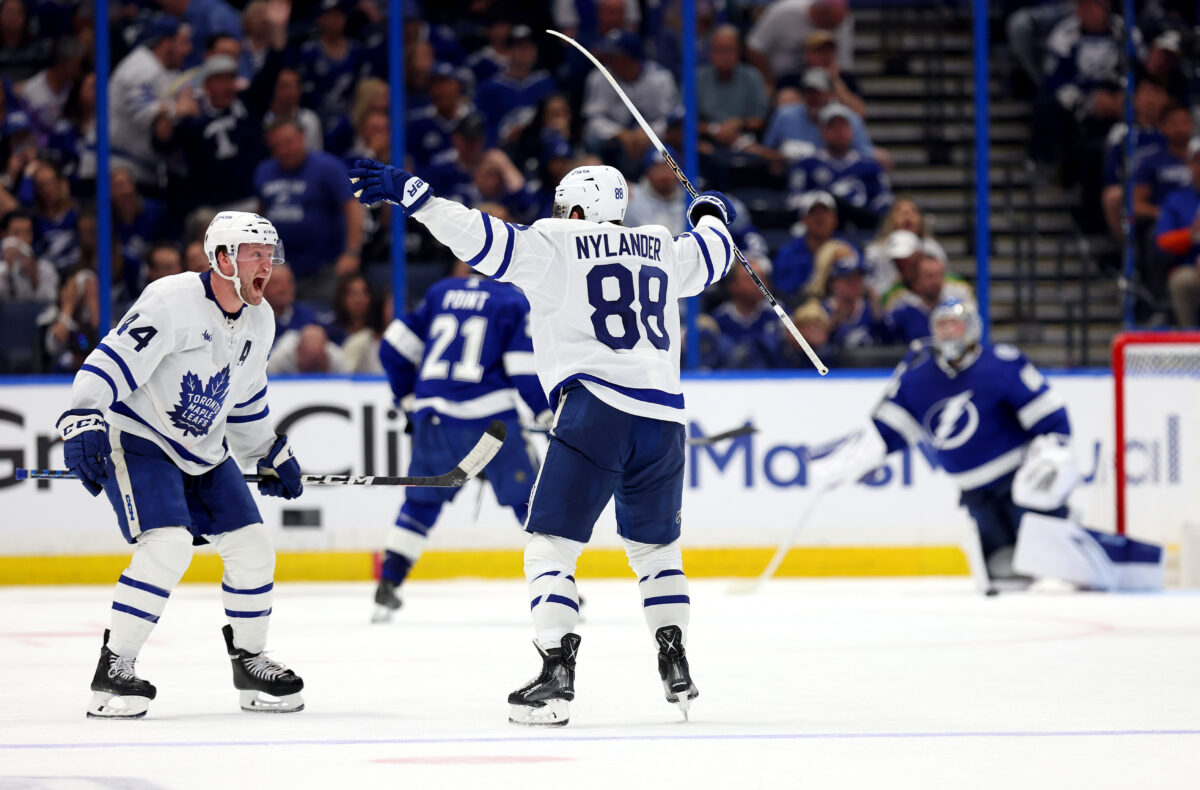 While many will say it's just one series win, it means so much more after what this team has endured. This series alone should fuel everyone on this team even more, as they have the confidence they were desperately looking for. They have what it takes to compete with the best and prove they can be a team that can be a true Stanley Cup Contender. This series win alone should serve as some reassurance that this series can lead to a long playoff run. 
Rielly stated post game, "You want to keep building. You want to keep pushing for more… We're not done." 
Matthews said, "We don't want to look back now. We just want to keep putting our foot on the gas." 
Related: Lightning Fans Should Cheer for the Maple Leafs
When at their best, the Maple Leafs are a major threat and a top team in the league. With a playoff series win under their belt, this should motivate them and drive them even harder. Having the veteran presence of O'Reilly, Noel Acciari and Luke Schenn should help keep that flame lit as they have been in deep playoff runs. They were brought in for these moments and they will be relied on to continue this run.
With all the doubt and questions that hovered over the Maple Leafs, they made a statement that they aren't going to be an easy out. Things definitely feel different with their mindset and mentality. This could be the beginning of something special with this group as they continue to write their playoff success this season. 
Statistics from Natural Stat Trick and NHL.
---