On the evening of Saturday, April 29, 2023, just after 10:00 pm, the city of Toronto collectively let out a massive exhale. Off the stick of John Tavares, the Toronto Maple Leafs finally exercised their demons and won four games in a playoff series. What's arguably more impressive is the fact that in the process, they became the first team in NHL history to win three overtime games on the road in a single playoff series, something that seemed unthinkable from this core looking back to previous failures. 
Related: Remember the World the Last Time the Maple Leafs Won a Round
After taking a 3-1 series lead thanks to two unprecedented come-from-behind wins in overtime in Games 3 and 4, the Maple Leafs had the fanbase on their toes coming home for Game 5. But as anybody could have guessed, the two-time Cup champions weren't going to go down just like that. They took Game 5 in Toronto and left Maple Leafs faithful with some nerves. Tampa Bay had a little momentum boost heading back home for Game 6, and had they won that game, it would have been another Game 7 – something I can't imagine anybody between the fans and the team would have wanted.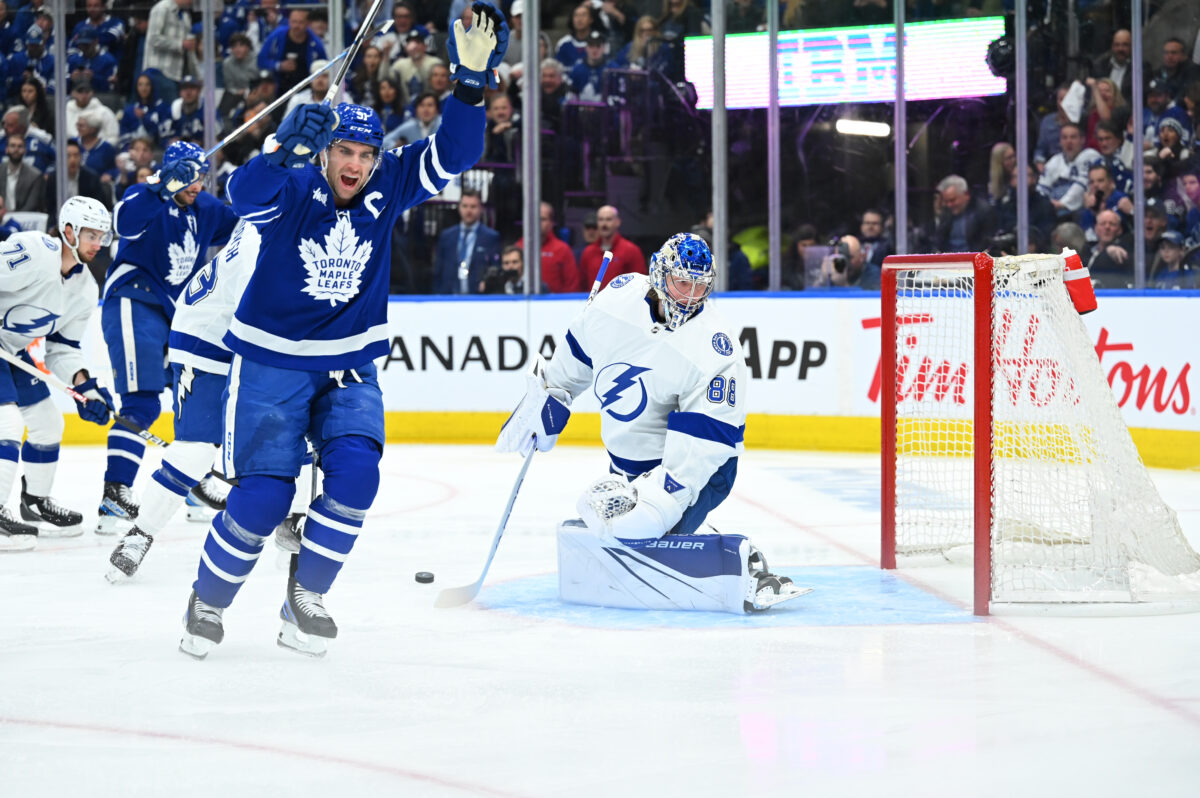 This time, however, the Maple Leafs proved for the first time in the Auston Matthews era, this team is in fact different. They may not have brought their best hockey at certain points in the series, but they found ways to win games. And in the end, the "W" on the scoresheet is all that matters in the playoffs. Here's how they finally got the monkey off of their backs and took it home. 
1. Maple Leafs' Star Players Showed Up Every Night 
It feels like a lifetime ago, but about two years ago I wrote about the Maple Leafs' historic collapse to the Montreal Canadiens in 2021. And the main thing I remember about that series as I'm sure every fan does, was how much the Habs were able to silence Matthews and Mitch Marner. The former was held to only one goal and five points in seven games, and the latter to only four assists. Matthews was held to two assists and Marner to only one in Games 5, 6, and 7, all games the team had the opportunity to close it out. 
Last year, they stepped it up a little bit more. Matthews scored four goals and had nine points in seven games, and Marner had eight. The former had a point in each of the two potential series-clinching games last year, and the latter had an assist on the lone goal in Game 7, but it still wasn't enough. They lost by a single goal in seven games to Tampa Bay. 
This time around, it was different. Marner took his game to another level, finishing the series with 11 points in six games, and Matthews scored five goals along with nine points. What impressed me about Matthews specifically was his ability to score goals when the team needed it. He scored two in the third period of Game 4 to ignite the comeback, along with the goal to bring them within one in Game 5, and the opening goal in Game 6. And Tavares, who had a quiet couple of games after his Game 2 hat trick, came through when it mattered the most with the overtime winner. 
Not to be overlooked in this series is Morgan Rielly, who had the first round of a lifetime after a year of struggles. He scored the overtime winner in Game 3, the tying goal in Game 4, and the opening goal in Game 5. He played better in those six games than he did all year, and was one of the biggest reasons they were able to pull out the victories when all the odds were stacked against them. While William Nylander didn't have a "moment" in this series, he was no slouch himself with seven points throughout the series. Without the performance from the big five, this series win isn't possible. 
2. Dubas' Trade Acquisitions Prove to Be Worth It 
There was a lot of skepticism about what the Maple Leafs would do at the deadline. Some vouched for a top-six forward, others for a Jake Muzzin replacement on defense, and some even for a goaltender. While they didn't add a new netminder, they addressed every other area, and there was a theme to the type of players they acquired. 
Whether it was Ryan O'Reilly, a Conn Smythe winner in 2019 with the St. Louis Blues, Jake McCabe, a veteran of over 500 regular season games without a single sniff at the playoffs until this year, or Luke Schenn, the once-crown jewel of the Maple Leafs' organization making his return to the team at age 33, just about every player that joined the team in late February or early March made some sort of contribution in this series. 
O'Reilly scored the game-tying goal to force overtime in Game 3 and won the faceoff back to Morgan Rielly for the overtime winner, finishing the series with seven points in six games. Noel Acciari, who was acquired alongside O'Reilly from St. Louis, was leading all players in hits throughout the postseason and added another eight to his total in Game 6. 
McCabe played over 27 minutes in the series clincher and over 20 minutes in every game besides the first one (19:54). Luke Schenn nearly single-handedly kept the Lightning from causing too much chaos in the crease and allowed Rielly to comfortably play his game. While true contributions from Sam Lafferty and Erik Gustafsson remain to be seen, it doesn't matter as of right now. They were part of the crop that saw the Maple Leafs advance to the first round since 2004.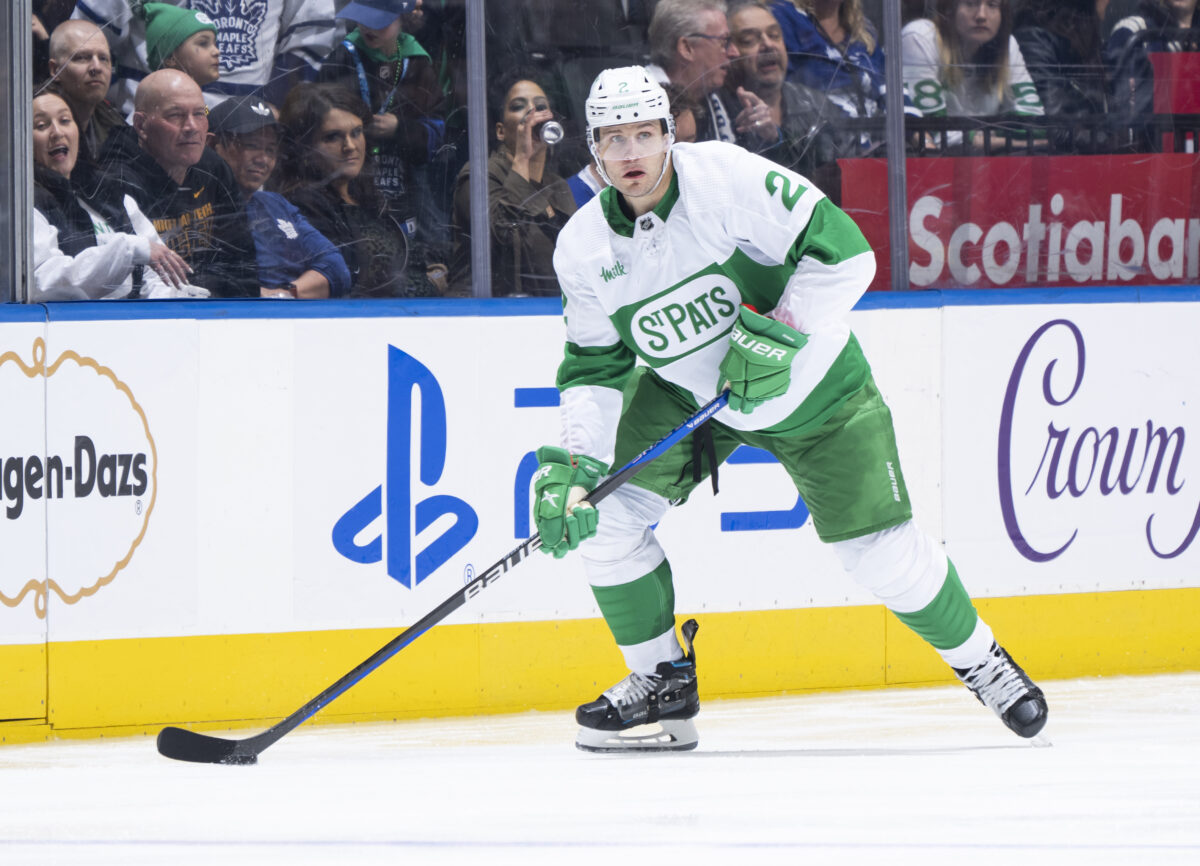 Whether you're a Kyle Dubas fan or a harsh critic, you can't deny that his trade deadline was a massive part of this series win. It may have cost a pair of first-round picks, Rasmus Sandin, Pierre Engvall, and a handful of other picks and prospects, but it was worth every nickel alone given the stakes that this season presented.  
3. Ilya Samsonov Locked it Down When It Mattered
You're going to be hearing me say "when it mattered" a lot during this piece because that was the theme of this year's first round. If you look at Ilya Samsonov's stats on paper in this series, they aren't good. That said, here's why his performance means so much more than what the numbers say. 
If you look at the last few failed first round matchups, there's a trend in the types of goals Maple Leafs goaltenders allowed in crucial moments. Frederik Andersen allowed one of the softest goals of his career to Liam Foudy to give the Columbus Blue Jackets the 2-0 lead in Game 5 back in the bubble. Jack Campbell allowed what he called the "worst goal of his career" to Brendan Gallagher to open the scoring in Game 7 back in 2020-21. He allowed a similar bad goal in Game 7 last season. 
---
Latest News & Highlights
---
While Samsonov may not have been dropping .930 performances every night, he tightened up his game when things mattered the most (there's that term again). He locked things up in the third period in Game 3, allowing O'Reilly to score the tying goal, and stopped all eight shots he saw in overtime. And when the Maple Leafs needed it the most, he gave them a gem in Game 6, stopping 31 of 32 shots for a .969 save percentage. And regardless of what his numbers were heading into the series, the only thing that matters is that he was between the pipes when the Maple Leafs broke the 19-year curse. 
4. Knies Comes in and Makes an Immediate Impact 
When the Maple Leafs came out of the trade deadline with 49 of 50 roster spots filled, it didn't take a rocket scientist to figure out who that spot was being left for. After being selected in the second round of the 2021 NHL Draft by the Maple Leafs, Matthew Knies went from intriguing project to contributing factor in a matter of less than two years. After tallying 42 points in 40 games for the University of Minnesota en route to a heartbreaking loss in the Frozen Four Final, the Maple Leafs decided it was time for him to make the jump and inked him to his entry-level contract.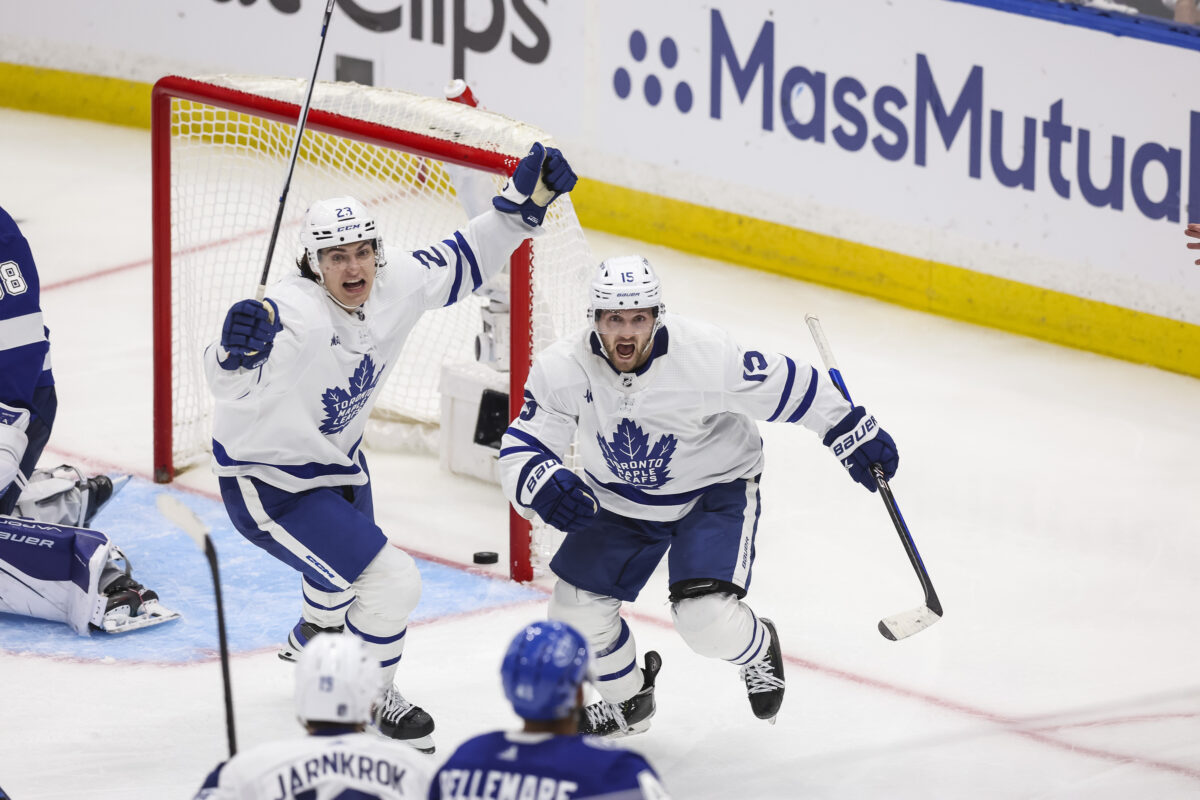 Keefe sat him in the first game, but the energy of the team immediately shifted when he made his debut in Game 2 following Michael Bunting's suspension. The 6-foot-3, 209-pound 20-year-old forward was strong on the forecheck, excelled no matter who he played alongside, and found himself on the ice for a number of crucial moments. Count them; O'Reilly's game-tying goal in Game 3. Morgan Rielly's overtime winner in that same game. Alex Kerfoot's overtime winner in Game 4. John Tavares' series clincher in Game 6. Knies was on the ice for all of them and even assisted on the first and last goals I listed.
A lot of people tempered their expectations with Knies when he suited up for the Maple Leafs in the playoffs, and rightfully so. It's a lot to ask of a 20-year-old second-round pick to come in and just keep his head above the water, let alone contribute. And yet, that's exactly what he did. Not only did he finish the series with three points in five games, but he also worked his way from a third-line role with O'Reilly and Acciari to a first-line role with Matthews and Nylander in the most important game for the franchise since 2004. Not only is Knies stepping up at the right time, but it's also a real possibility that he's a key contributor to a long playoff run, which is crazy to think about at this point. 
5. Maple Leafs Find a Way to Flip the Script 
It's a vague point, but there's no other way to put it. The Maple Leafs had built a brand of folding when the going got tough and losing when it mattered the most. Whether it was individual games, like the infamous Game 7 against Boston in 2013, or a whole series, like the one against Montreal in 2020-21, they always found a way to fumble the ball at the one-yard line. This season, they took that narrative and stomped all over it. 
When I think about the way the Maple Leafs won Game 4, for example, it reminds me of the Game 6 loss to Montreal in 2020-21. After going down 2-0 early in the third period, Toronto rallied and scored two goals in the final ten minutes to force overtime. They came to play in OT, outshooting Montreal 13-2, but it didn't matter, because Jesperi Kotkaniemi took advantage of a Travis Dermott giveaway and scored the overtime winner.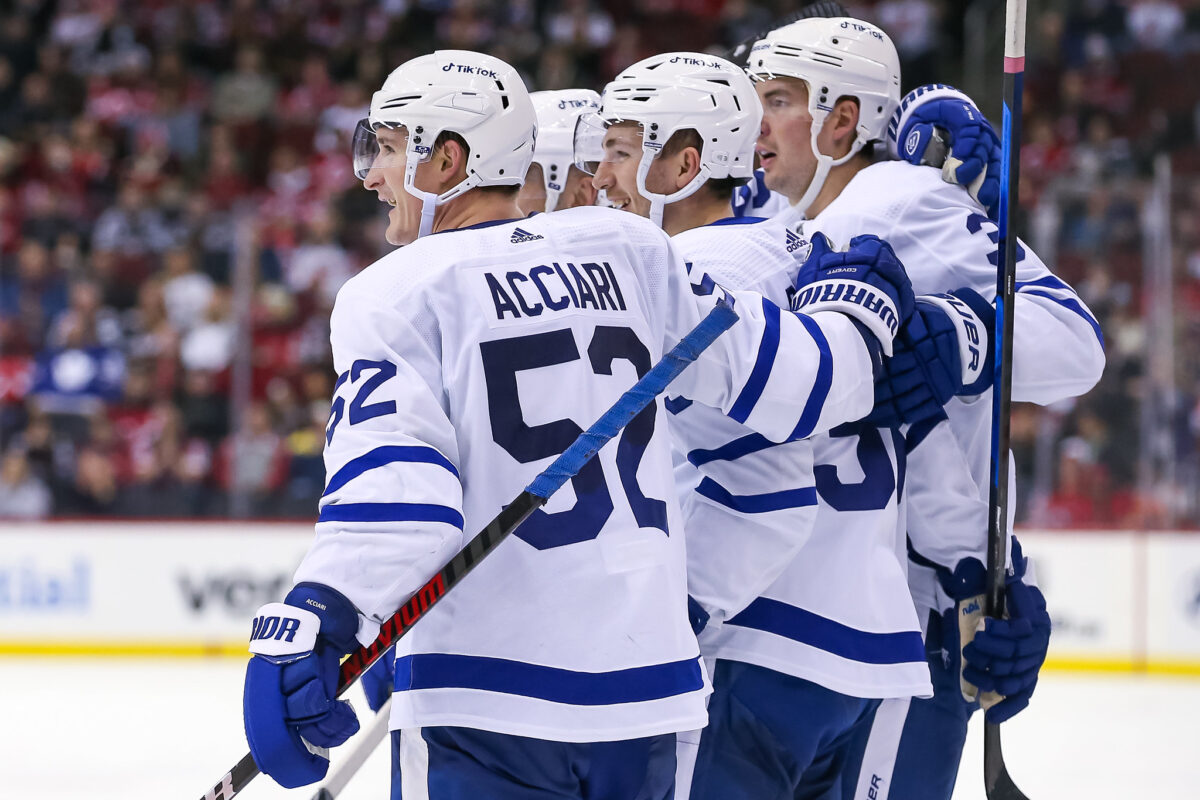 The Maple Leafs probably had no business winning either of the first two road games this year. They were outshot 39-27 in Game 3 and headed into the third period of Game 4 down 4-1. But this year, none of that mattered, just like the way that games are won in the playoffs doesn't matter. They finally found a way to put those games away, and above everything else, they found a way to lock things down when it mattered. And because of it, the team is headed to Round 2. 
Maple Leafs Can Use Curse Breaker as Momentum 
Sunday night is going to be must-watch hockey if you're a Maple Leafs fan. With the Florida Panthers taking on the Boston Bruins in Game 7, they will face the winner of that series in the second round. It will either be a Panthers team full of energy after knocking out the Presidents' Trophy-winning Bruins in the first round, or we'll get a Maple Leafs-Bruins rematch for the fourth time this decade and the first time since 2019. 
You May Also Like
As Matthews put it postgame, the Maple Leafs have now officially accomplished one of the three goals they set out to meet this year. While he didn't spoil what those goals were, you'd have to imagine that winning the conference was the second goal, and of course, taking home that first Stanley Cup since 1967 is the third. Whether or not they have what it takes to go the distance remains to be seen, but breaking a 19-year-long curse is a great way to spark momentum for that.
---
---