The Seattle Kraken have another chance to forge a franchise first as Game 7 of their Round 1 Stanley Cup Playoff series with the Colorado Avalanche is upon us. Honestly, two weeks ago I wasn't sure that was something I'd be writing. The Kraken have given the defending Stanley Cup champions all they could handle, and now just need one more full-team effort to advance to the second round.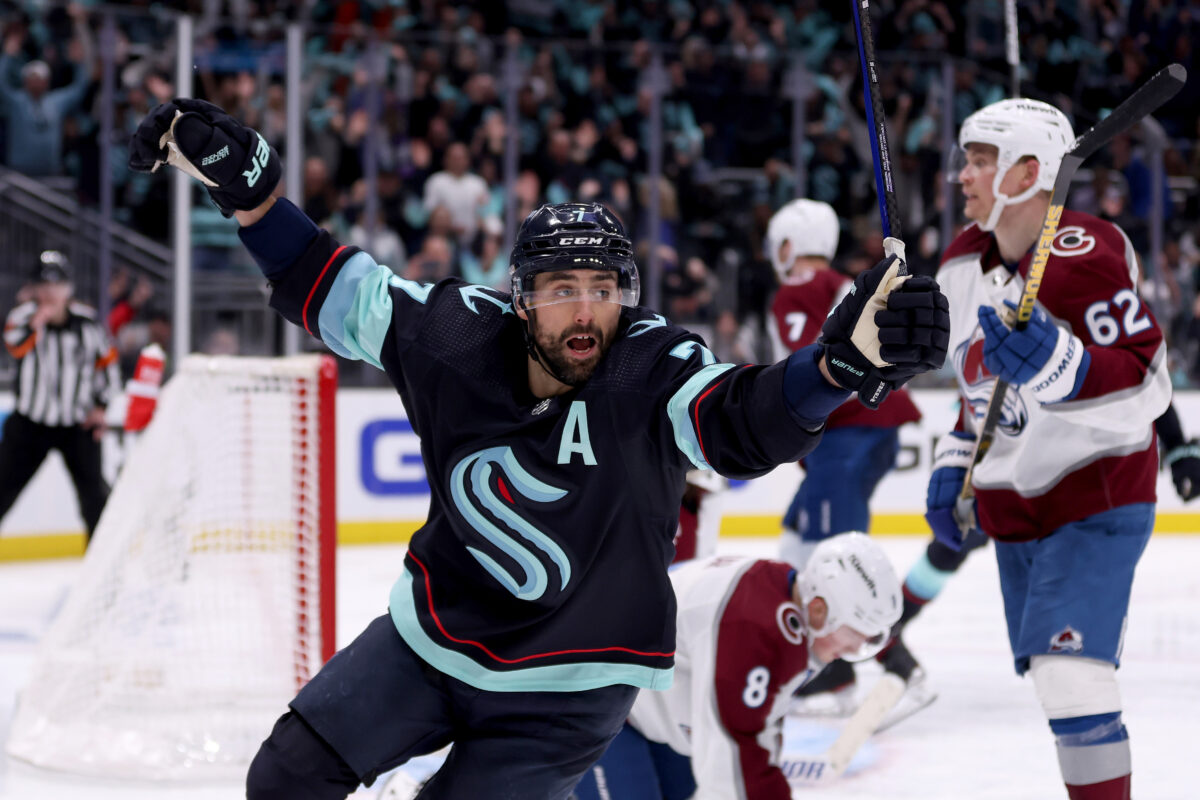 They've been a really strong road team this year, and that's evident in this series. During the regular season, the Kraken were 26-11-4 away from Climate Pledge Arena, and during this series they've won two-of-three games there. I've identified three keys to this game for the Kraken, and it's time to share them with you.
Key 1: Fast Start
The Kraken need to hit the ground running in Game 7. They don't necessarily need to score first (although it's obviously preferred), but they need to dictate the tempo. Once Nathan MacKinnon gets his gallop going, and the Avalanche start to play to their speed, that's when we see the Kraken get hemmed into their own zone. The Kraken have only had two games with a Corsi-for percentage (CF%) above 50% in this series. Those two games were their Game 4 and Game 5 wins, respectively. 
The more I see the Avalanche force the Kraken to defend, the more their former netminder Philipp Grubauer has to stand on his head. It could create mismatches in their defensive zone, and they're already going into a situation where they're at a disadvantage since Colorado will have the last line change on home ice. The Kraken win the depth battle in my opinion, but if the star power for the Avalanche has time and control like I've seen so often in this series, the Kraken are really going to be in trouble.
The way I see it is that you almost have to allow for a goal or two by Mikko Rantanen, Cale Makar, or MacKinnon just out of respect for their ability. To be honest, Rantanen has six goals in six games so just by the law of averages, it checks out. One term that has come to mind for me throughout the series is "weathering the storm," because that's what the Kraken have been doing with those guys. If they can break even with the Avalanche's top players, that's essentially a win. They have demonstratively better depth, and that's where they need to have the outright victory.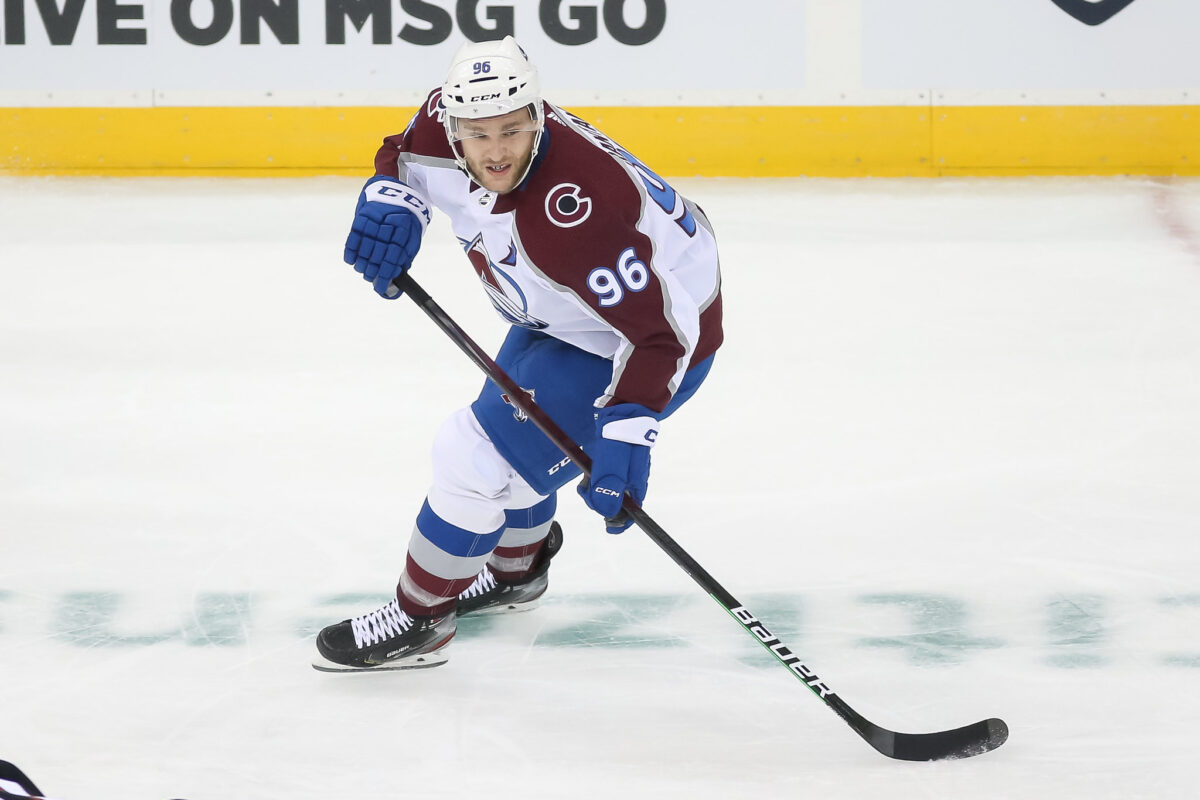 If they can contain the Avalanche's stars, and beat their depth, they will win this game. Easier said than done, right? Well, that's exactly why they need, a fast start. DO NOT let them get into a rhythm and a pace that they're comfortable with. If that means throwing Brandon Tanev on the first line just to open the game, with his speed and physicality, then that could be a smart adjustment for Dave Hakstol to temporarily make. Either way, the Kraken need to get started hard and fast, dictate the pace, and make the Avalanche play their game.
Key 2: Special Teams (But Mostly the Power Play)
I have to say, I've been extremely impressed with the Kraken's penalty kill throughout this series. They've allowed one goal on 17 attempts, good for 94.1%. They even managed to score a shorthanded goal in Game 2. I'm not really here to talk about the penalty-killing units, they need to stay the course at this point. I'm here for the power play… which allowed a shorthanded goal in Game 3. On average, the Kraken are getting 3.5 power plays per game; even one power-play goal could be the difference maker. In Game 5, it's where they scored the game-winning goal, as Jordan Eberle tallied his first of the series. 
Related: 3 Takeaways From Kraken's 6-4 Loss to the Avalanche in Game 3
---
Latest News & Highlights
---
I called out the power play after Game 3, where they scored one when it served more as a morale booster than anything affecting the outcome of the game. They responded with two power-play goals on five attempts in their Game 4 overtime victory. In both Games 5 and 6, it fell silent again. To be fair, they only had five opportunities between the two games, but now it's Game 7. They need to do, so they don't die, to make a play on the age-old quote. Speaking of, it's quite a coincidence that the quote originated from the poem "The Charge of the Light Brigade". More on this depending on the outcome of Game 7.
The Kraken's penalty kill has been great. Grubauer has played his best hockey since joining the team. Going against the talent that the Avalanche have, they need their power play to step up in a big moment and convert. If there was ever a time for them to figure it out, it would be now, and it doesn't even have to look pretty. They don't ask how, after all. 
Key 3: Discipline 
I know I mentioned how well the Kraken's penalty killing has been, and this last key is something that seems obvious but still needs to be stated. The Kraken have to remain disciplined in this situation. The pressure is on, the nerves are up given the magnitude of the moment, and they absolutely cannot risk an accidental delay of game or a too-many-men penalty. They're averaging 2.83 penalties per game, which is better than Colorado, but it is imperative that they do not put themselves a man down due to mental mistakes. Yes, I know it's a lot easier to say as a guy behind a computer screen, rather than the guys taking the ice. 
Related: NHL Must Start Making Officials Available to the Media
It is important to note that this is a Game 7 in the Stanley Cup Playoffs. Penalties are going to happen, but it's the ones that are within their control that absolutely must be avoided. We're at a point where officiating is more scrutinized, due in part to the rise of technology and social media than ever in my memory of being a hockey fan. Don't give the officials a reason to blow the whistle. Don't put your team in that position, especially not early in the game.
Honorable Mention: Philipp Grubauer
I'm going to close on this. With the level that Grubauer has played at relative to at least my expectations, I didn't see the need to make him a key; I feel it's universally known. He needs to keep doing as he's been doing. As their backbone on this run, he's gotten the Kraken this far. In each of their wins, he allowed two goals or less. So why don't they make it easy for him?
The Kraken have proven to themselves and the world that they can compete against the best in the NHL. Two of their wins were with Cale Makar in the lineup, after all. If they can limit the Avalanche to two goals, I think they'll win this game. They just need to hit the ground running, get some production out of their power play, and stay out of the penalty box to have a strong possibility of moving on to the next round.
---
---