The Battle of Alberta is a storied rivalry that began with the Edmonton Oilers and Calgary Flames in 1980. There have been several iterations that reach further back in time (and are not limited to ice hockey). The 2022 Stanley Cup Playoffs saw the latest chapter of the Battle of Alberta reach a new high as the Oilers eliminated the Flames in the Western Conference semifinals by winning four straight after losing the first game.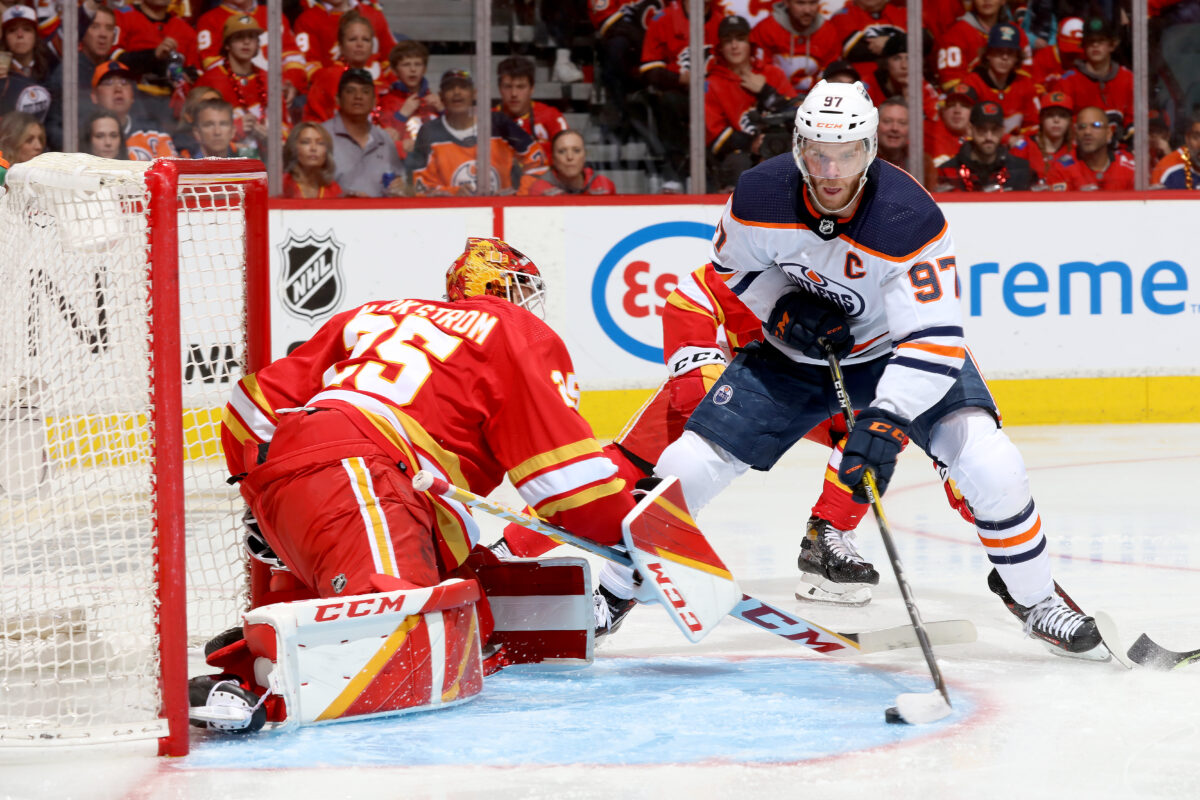 A new chapter of this story is unfolding after an announcement that Calgary would be getting a new events center. It might seem innocuous, but there are more layers to this deal than meet the eye. There are major differences between this deal and the one struck with the Oilers Entertainment Group several years prior.
OEG Throws Shade
Three days after the deal for Calgary's new facility was announced, the Oilers Entertainment Group (OEG) released a statement on Twitter:
Why would OEG make a sly statement like this to Calgary's arena deal? The answers lie in the differences between the two agreements.
Calgary's New Arena
Calgary's new arena is going to cost $1.22 billion. The deal was announced on Tuesday, April 25, 2023. The deal includes a new arena, community rink, and parking as well as improvements to municipal transit and the demolition of the Saddledome.
---
Latest News & Highlights
---
With a price tag like that, it's reasonable to wonder where the money is coming from. It will come from three different sources (from 'Breaking Down The $1.22B Calgary arena deal: What's included, who's paying,' Calgary Herald, April 25, 2023)
City of Calgary: $537.3 million
Calgary Sports and Entertainment Corporation (CSEC): $356 million
Government of Alberta: $330 million
Now, let's contrast that with the deal that was struck with OEG over Rogers Place, which cost $614 million:
City of Edmonton: $313 million
Oilers Entertainment Group: $166 million
Ticket Surcharge: $125 million
Government of Canada: $7 million
MacEwan University: $3.5 million
Differences Between Rogers Place & Calgary's New Arena
The most notable difference is that the total cost of the Calgary Arena is double what Rogers Place cost. Some of that could be inflation, but the original deal discussed between the City of Calgary and the CSEC was $634 million.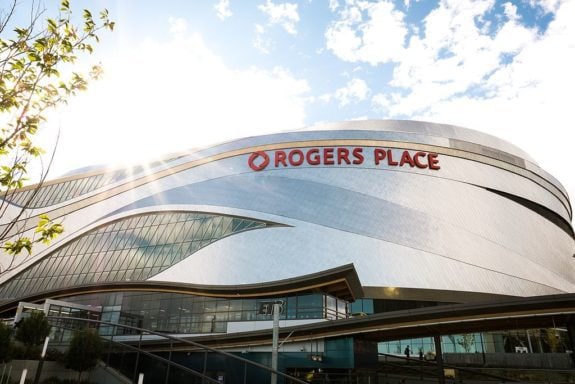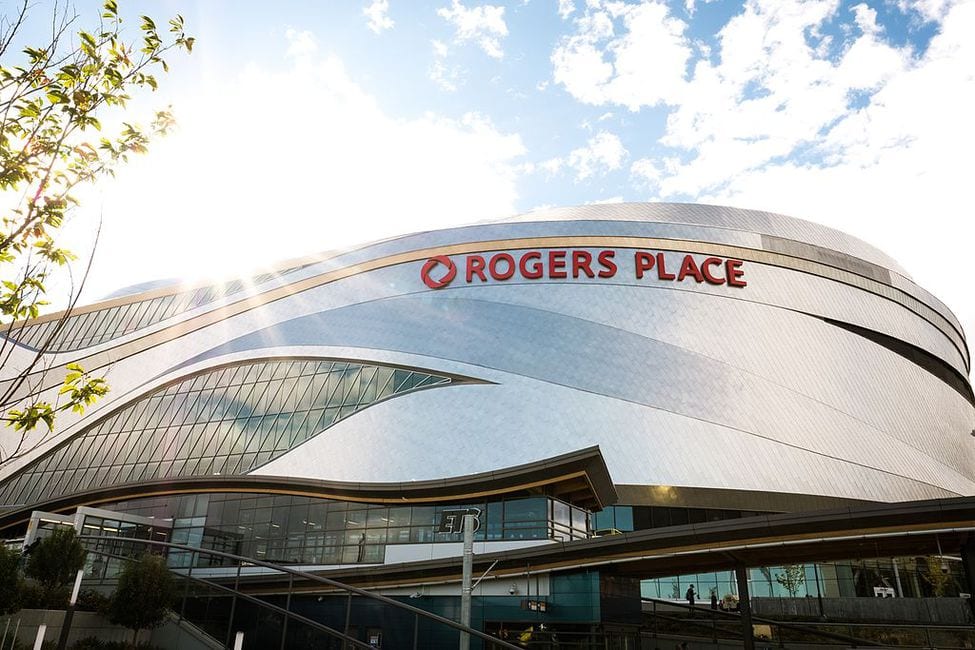 Additionally, there is a large omission of contributors to Rogers Place. The Alberta Government did not give OEG any money to build Rogers Place. Fast forward to this week and the Government is more than willing to participate, and they have $330 million to prove it.
While it is only speculation at this point, the Alberta Government's participation seems suspiciously political. There is a provincial election in the near future in Alberta (May 29, 2023). The announcement this close to Albertans casting their vote for the next provincial leader hardly feels like a coincidence.
Mayor Sohi Wants Fair Treatment
Edmonton's mayor, Amarjeet Sohi has no issues with provincial money being used to finance event centers. He did express a desire for Edmonton to have similar support from Alberta's governing body.
It's not about competition, it's more about collaboration, it's more about making sure that Edmonton is getting equitable treatment, that we're getting fair treatment from the provincial government…Danielle Smith said at one time, and so did other governments, they won't fund professional sports arenas. Now all of sudden an election is coming, they're coming up with the money.

Amarjeet Sohi
Sohi was also shrewd to mention that Danielle Smith, the current Premiere of Alberta, at one time said that the province wouldn't fund sports arenas.
Danielle Smith said at one time, and so did other governments, they won't fund professional sports arenas. Now all of sudden an election is coming, they're coming up with the money.

Amarjeet Sohi
It seems only fair for the Alberta government to give the OEG a sum of money in the range of $300-$350 million. OEG could use that money to develop another phase of the ICE District further.
Related: 3 Reasons a Hurricanes vs. Oilers Cup Final Is Best For Hockey
Which fan base will be rewarded with the better facilities? Rogers Place was the top arena once its construction was complete. The new Calgary Events Center is poised to surpass it, with double the funding and several years of technological advances to make it truly incredible.
The Oilers are looking to cement their legacy as a modern-age dynasty with Connor McDavid, Leon Draisaitl and Evan Bouchard at the center. Having the state-of-the-art arena that they presently play in should be a given. It could have been greater if the provincial government didn't play favorites. That is sure to fire up everyone in the OEG organization.
---
---