It's always interesting to consider what could have been if different decisions were made in the past. As the Toronto Maple Leafs head into a Game 5 with the Tampa Bay Lightning, one player on the opposing team has given them fits. That's Corey Perry. 
Who is Corey Perry as a Hockey Player?
As Maple Leafs' fans know too well, Perry currently plays right wing for the Lightning. He'll be 38 years old next month, but he's still going strong. He's played in the NHL since 2005; and, during his career, he's established himself as one of the NHL's most productive and durable players. He might not be the player he once was, but he's still productive, especially in the postseason.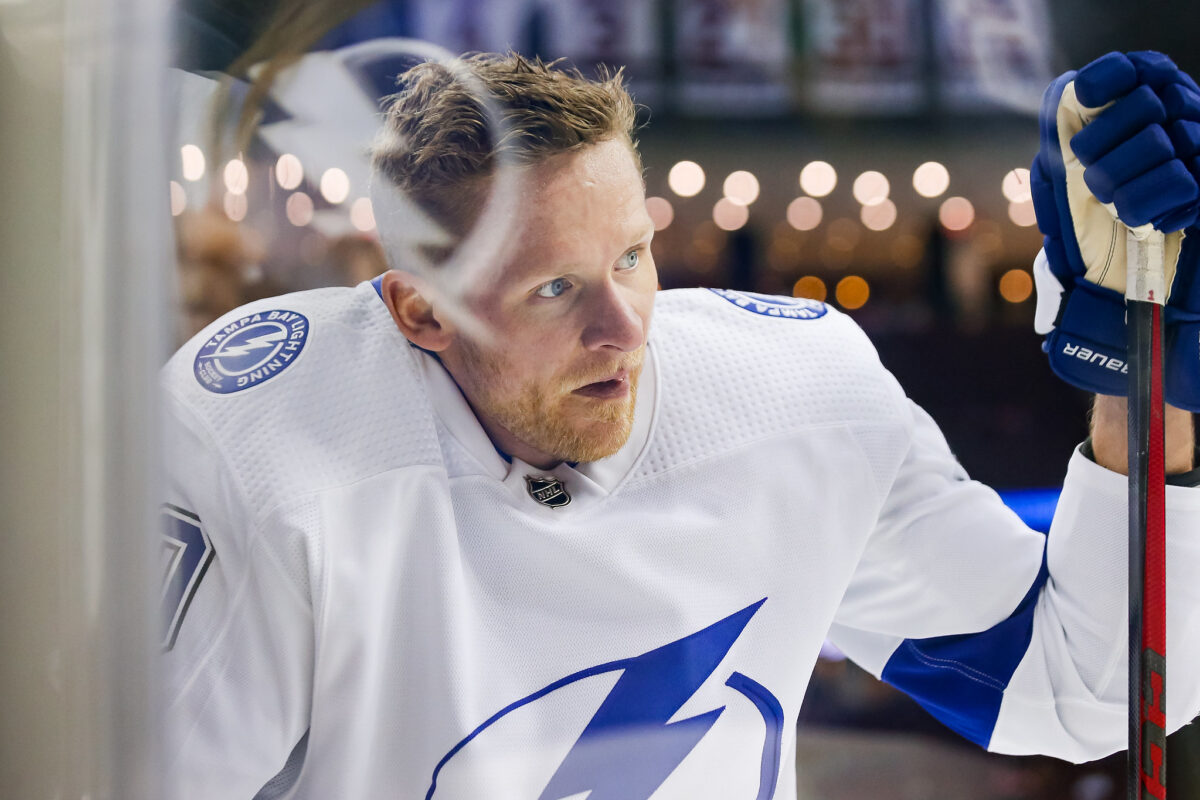 Perry plays a physical game, but he has excellent offensive skills. Perhaps more than anything, he has a competitive edge that just won't quit. He was once a prolific scorer and won the Maurice "Rocket" Richard Trophy (awarded to the NHL's top goal scorer) in 2011. He won the Hart Memorial Trophy (awarded to the NHL's most valuable player) that same season. 
Related: Toronto Maple Leafs Were Right to Pass on Corey Perry
In addition to his offensive skills, Perry continues to be a strong defensive player who's willing to sacrifice his body to block shots and disrupt opposing teams' offense. Perry was once regarded as one of the best hockey players in the NHL.
Almost Three Years Ago THW Wrote About Not Signing Perry
In December 2020, THW writer Chris Faria wrote about the Maple Leafs' choice to sign Wayne Simmonds over Perry during the previous offseason. He stated that the Maple Leafs' goal was to get bigger and tougher, so they signed Simmonds and other players toward that end. Faria went on to argue that, while it was uncertain if this new direction would lead to better results, the Maple Leafs could have made a better decision in targeting Perry instead of Simmonds.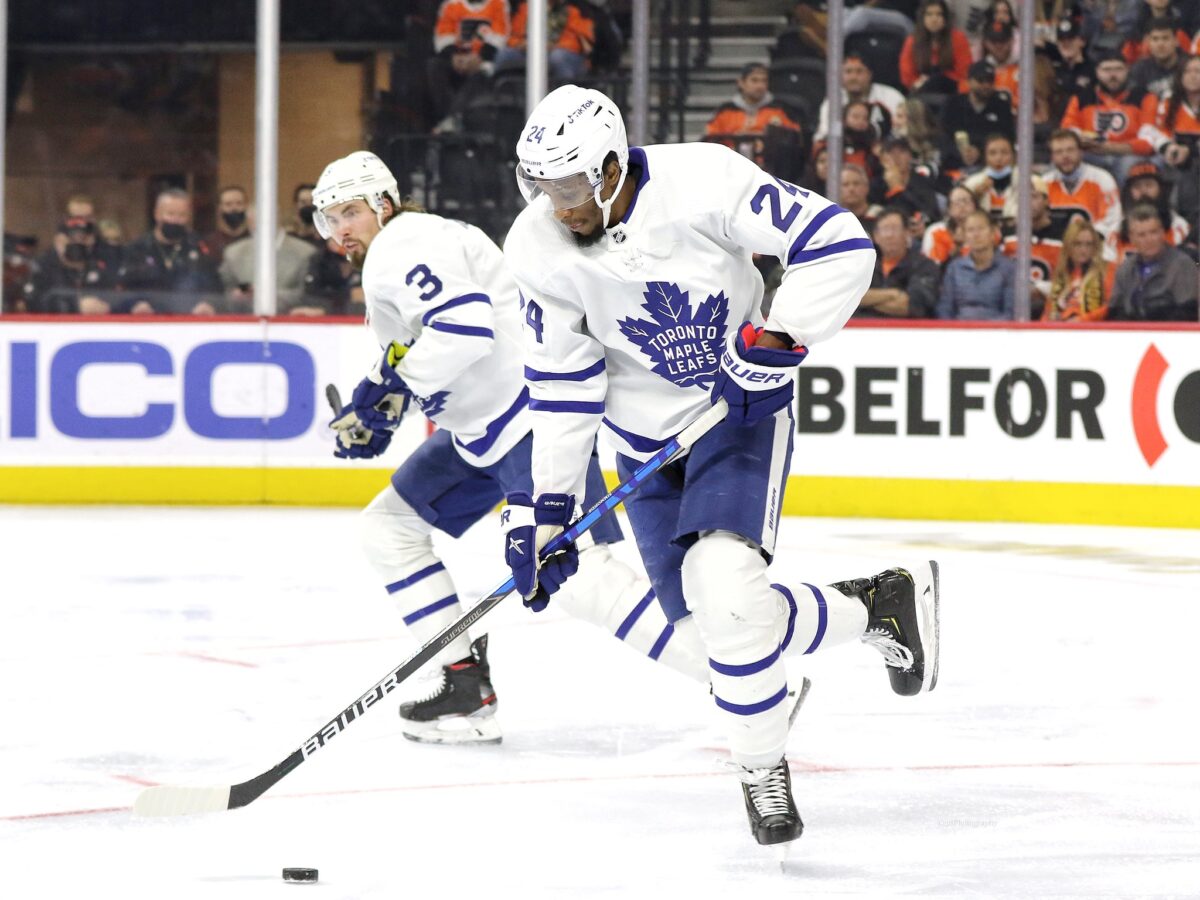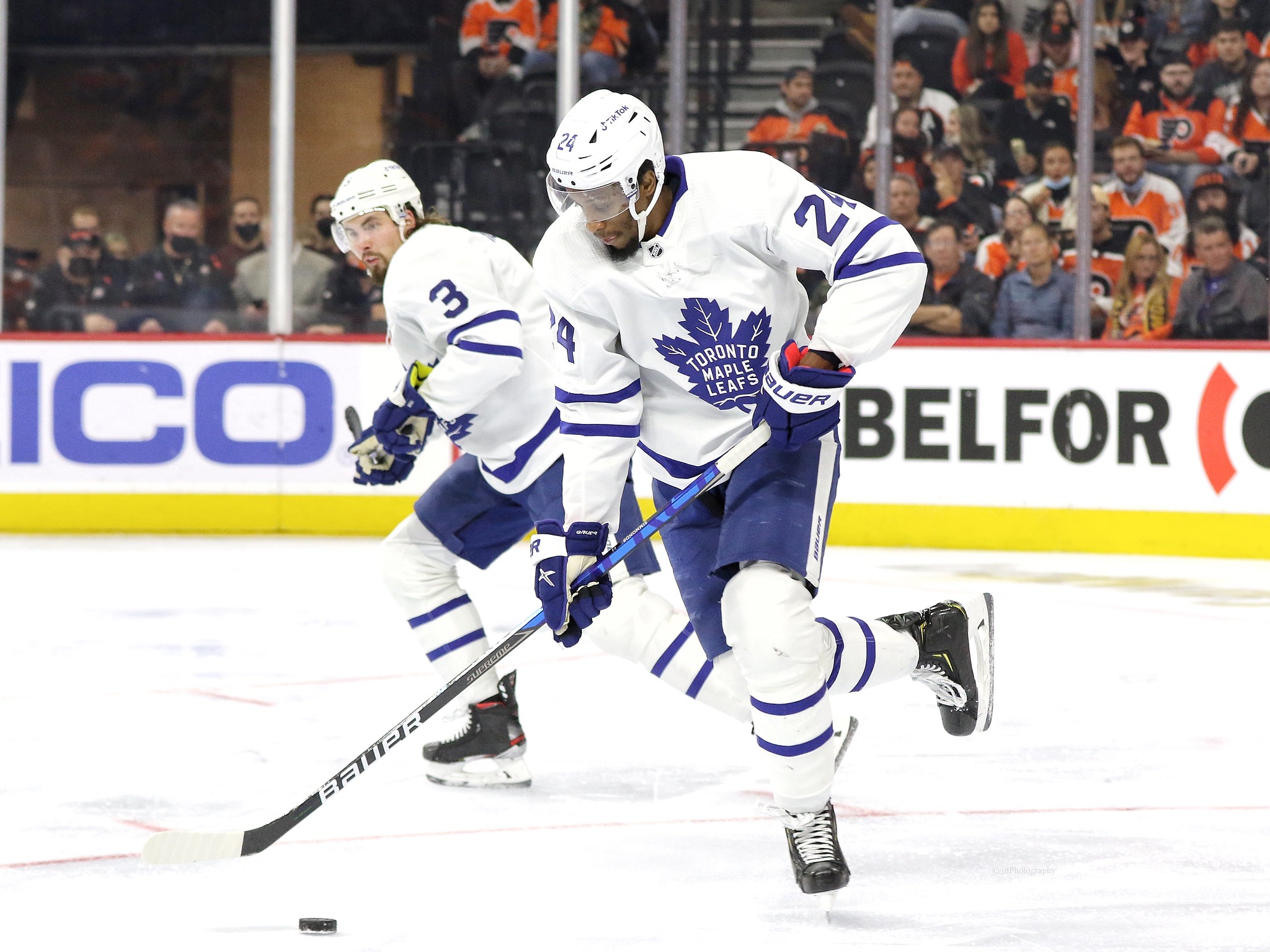 His post compared Perry's and Simmonds' stats and performance, and suggested that Perry put up better on-ice numbers. He also noted that Perry signed with the Montreal Canadiens for half the price that Simmonds signed for with the Maple Leafs. 
Related: "The Code" Shouldn't Have Applied to Corey Perry This Time
Faria highlighted Perry's reputation for being one of the best agitators in the game as well as his clutch performances in the playoffs. He argued that Perry could potentially torment the Maple Leafs and be a threat in the playoffs. He concluded that, while (at the time) Perry and Simmonds were similar in play style and production, every move and every dollar added up. Faria's bottom line was that he believed the Maple Leafs picked the wrong player.
The Maple Leafs Could Have Signed Perry Three Offseasons Ago
What if the Maple Leafs had signed Perry three offseasons ago? It's possible he could have made a significant impact on the team. His gritty style of play and ability to score in tough situations would have been valuable assets, especially during the playoffs.
Instead, as Faria noted, the team signed Simmonds. I have nothing negative to say about Simmonds. He seems to be a class act and a willing warrior. However, as it's turned out, Simmonds has been winding down and Perry remains a key player on the Lightning team. 
---
Latest News & Highlight
---
Perry certainly proved to be a Maple Leafs' nemesis during the postseason upset his Canadiens laid on the Maple Leafs three postseasons ago. He's also been a thorn in the Maple Leafs' side during his past two postseasons with the Lightning. 
As noted, this year is no different. Specifically, he's played four playoff games and he's scored two goals and added three assists (for five points) in those four games.
Related: Ex-Maple Leafs' Defenseman Jake Gardiner: Where Is He Now?
Ultimately, the decision not to sign Perry three seasons ago is a thing of the past, and, it would seem that the Maple Leafs have learned from their mistakes and are taking a more physical team into this postseason. They might actually beat Perry and his Lightning this year.
Corey Perry is Still Making an Impact on the Lightning Bench
Perry is well liked in Tampa Bay. He's been a valuable asset for the Lightning during the 2023 NHL season. Head coach Jon Cooper recently spoke highly of Perry's demeanor on the bench, praising him as an extension of the coaching staff. 
According to Cooper, Perry's presence on the ice and on the bench is invaluable. He believes that Perry's demeanor and the things he says throughout the game are some of the best he has seen in his 10-year coaching career. Perry's nickname, "The Worm," is an indication of his ability to wiggle his way out of difficult situations on the ice.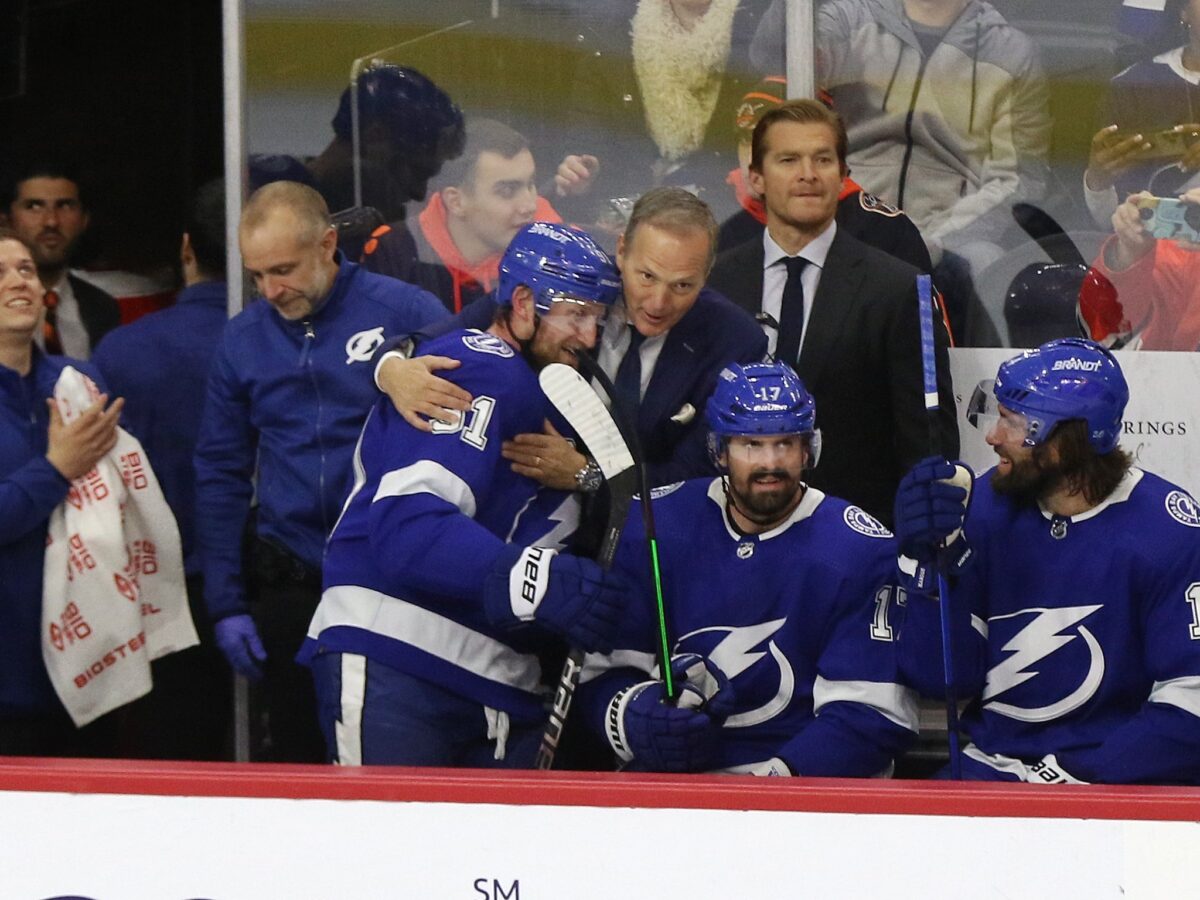 However, Cooper emphasizes that Perry's success is not just based on his skills alone. Perry won the Hart Trophy in the past; however, later in his career, he's found himself on winning teams in support roles. Cooper credits Perry's character and his love for the game as the reasons behind his success. Perry's willingness to do what it takes to stay in the game and his desire to be a part of a winning team make him a valuable addition to any organization.
Cooper also notes that Perry is one of his favorite players to coach. Perry's ability to lead by example and his willingness to do whatever it takes to help the team succeed are traits that Cooper admires. Perry's experience and leadership qualities have made him an important mentor for younger players on the team.
Perry is Still Going and it's Against the Maple Leafs
As Maple Leafs' fans know, Perry has made a significant impact on the Lightning's success this season and now the postseason. His leadership qualities, experience, and desire to win make him a valuable asset to the team. 
Related: Maple Leafs' Nic Petan's Personal Story of Tragedy and Charity
Cooper's comments about Perry's impact on the bench are a testament to his value as a player and a leader. As the Lightning fight hard to continue their quest for another Stanley Cup, Perry will be one of the hardest fighters. 
One can only hope that the decision not to sign Corey Perry three offseasons ago won't come back to haunt the Maple Leafs tonight.
---
---