Kyle Dubas has made some impressive moves this offseason. The Toronto Maple Leafs general manager has remade the roster with some solid signings, but it's the moves he didn't make that are notable, too. Most impressive on that list — not signing Corey Perry. Plus, he got an extra bonus from the rival Montreal Canadiens, who grabbed Perry instead.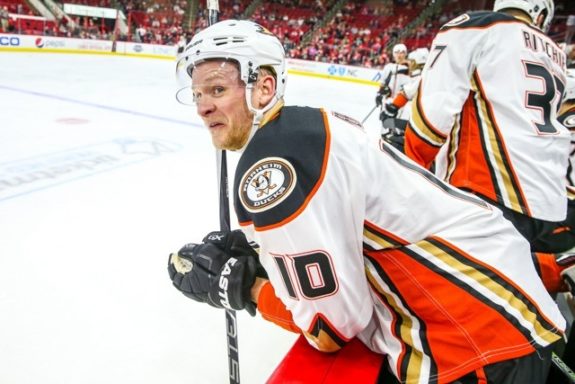 Sure, this goes against a lot of the commentary out there. Why wouldn't you want a sandpaper-type guy who gets under the skin of the competition and has championship experience? My colleague recently wrote an interesting article stating the Maple Leafs made a mistake passing on Perry. That's why talking sports is so much fun, we all have our views, and we can talk about them while enjoying the game. There are plenty of reasons why the Maple Leafs could have wanted him in the lineup, but there are a few critical reasons why they wouldn't.
Mouth is Writing Cheques the Body Can't Cash
Perry is 35 years old and has missed a lot of time due to injury over the past three seasons. Let's also remember this is a guy who has made his mark by antagonizing his opponents. He pokes, prods, chirps, he does things when the referee is looking the other way. He is also on the receiving end of plenty of those actions. Mix the two together, and Perry is missing games more and more as his career winds down.
Too Many Penalties
Perry's play has consequences. He has more penalty minutes than games played in the NHL. Through 1,190 regular season and playoff games played, he has amassed 1,393 penalty minutes. Last season with the Dallas Stars, he was penalized for 70 minutes in only 57 regular seasons games and 27 minutes in 27 games played in the playoffs. He was a minus-five in 84 games with the Stars last season.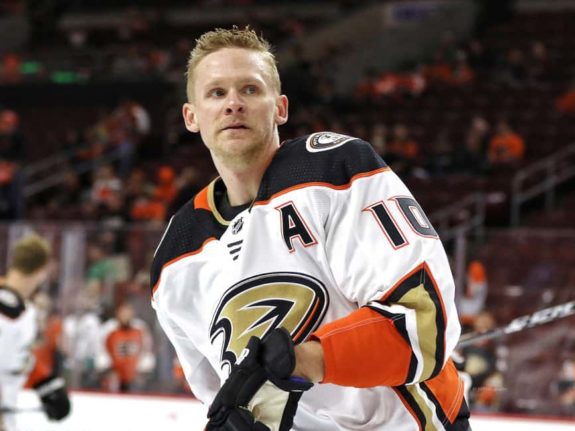 Toronto can ill-afford to have a penalty magnet in the lineup. The Maple Leafs were 21st in penalty kills last season, with a less than impressive 77%. They certainly don't need more chances to improve that record. Does the team really want to be short-handed against the Edmonton Oilers' Connor McDavid and Leon Driasaitl? No.
Retaliation
There is one thing that should strike fear in every Maple Leafs fan — an Auston Matthews injury. When an antagonizing player gets going, the other team sometimes responds by harassing that team's star player. Can Toronto afford to have Matthews or Mitch Marner checked a little harder and followed around a little more? The Maple Leafs are now in the same division as the Calgary Flames and Matthew Tkachuk. It seems much more advantageous to have Wayne Simmonds keeping guys like Tkachuk in check, rather than Perry, who would be egging him on.
History
The California battles were heated between Perry's Anaheim Ducks and Joe Thornton's San Jose Sharks. They played against each other a lot, including some nasty playoff games. I'm sure Thornton had more than a few sticks in the face and other areas courtesy of Perry. Thornton is a professional, and he likely would've welcomed any player despite having a history. Still, this is Perry — who knows what he has done and said to Thornton on the ice through the years.
Enjoy Perry in Montreal
Let the rival and hated Montreal Canadiens have him. Maple Leafs' fans should look forward to the first time he tries something against Toronto. Last season that would've been a concern. Now, Toronto has Simmonds, who stated, "I can play the game, but at the same time, I can punch your head off if need be… Anything happens to the boys, I'll be the first to jump in."
Let Perry be the target when he goes to Calgary or faces the Oilers and Zach Kassian. Dubas has remade the Maple Leafs with just enough grit to complement the skill; Perry would've been too much.
---
---