Considering the amount of scrutiny the Toronto Maple Leafs took over the summer for the direction they decided to go with their goaltending, it would appear that the move has paid off quite well. As of March 27, 2023, they currently sit fifth in the NHL, widening their gap over the Tampa Bay Lightning to seven points with a game in hand, all but guaranteeing them home ice advantage in the first round of the playoffs. 
Related: The Worst Free Agent Signings in NHL History
---
Latest News & Highlights
---
If you look at the Maple Leafs' goalies side-by-side, it's clear that one has performed better than the other. Ilya Samsonov, signed to a one-year contract worth $1.8 million this past summer, had to step in for his counterpart Matt Murray after he suffered an injury ahead of his second game with the team in October. Since then, the 25-year-old former first-round pick has never lost the crease beyond sharing starts with Murray. He currently has a record of 24-9-3 with a goals-against average (GAA) of 2.46 and a save percentage (SV%) of .914.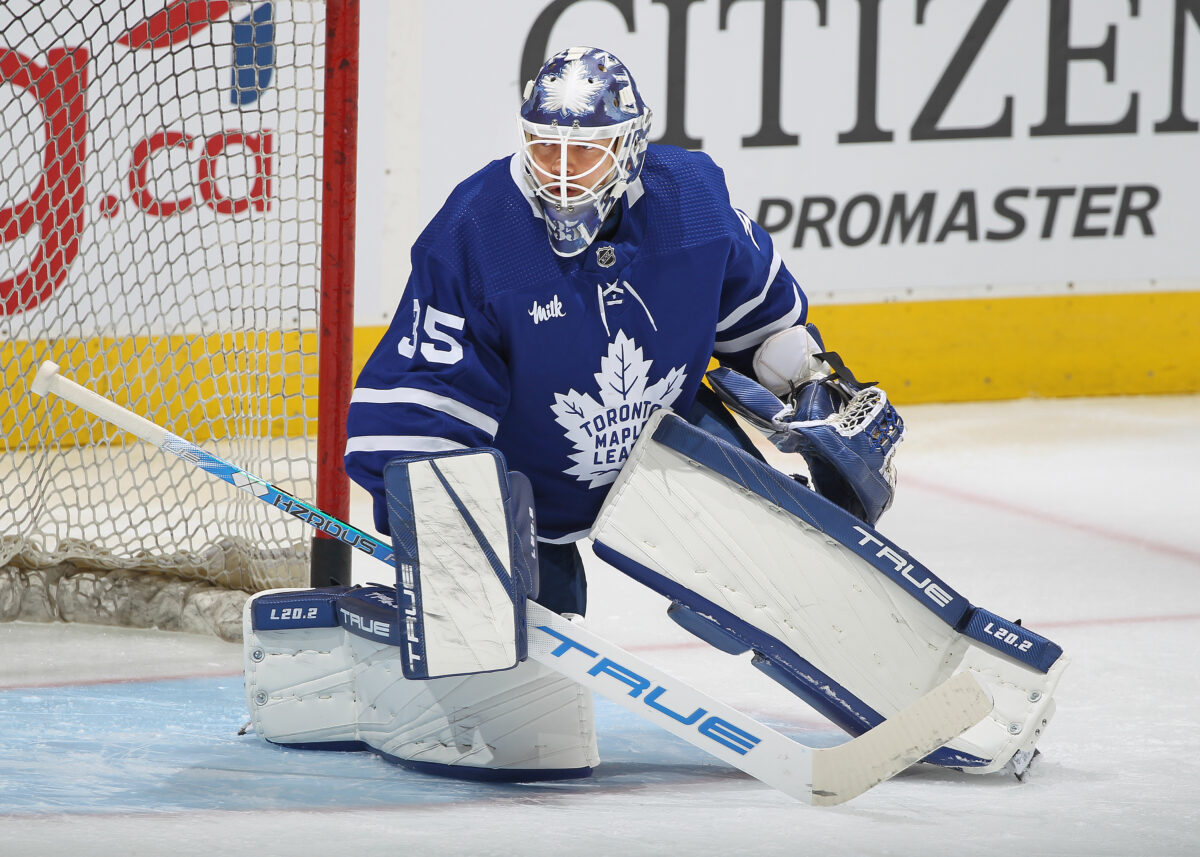 When you line Samsonov's season up next to Murray's, who currently has a record of 14-8-2 to go along with a GAA of 2.97 and a SV% of .905, it's pretty clear who their Game 1 starter should be. However, after that first game, things might not be so simple. If you look at each goaltender's home/road splits, Samsonov is overwhelmingly better at home and Murray is overwhelmingly better on the road. This begs the question of whether or not it might make sense for the Maple Leafs to split the starts between the two goaltenders in the playoffs.
Samsonov Thriving On Home Ice, Not So Much On the Road
With only nine games left this season, I have very few gripes about how Samsonov's season has gone so far. He's been the more consistent goalie between the two by far, and his only real bad stretch of the season came in late December/early-January. The one thing about his season that's very telling, however, is how lopsided his stats are between his home record and his away record. 
Home: 18-2-2, 1.95 GAA, .929 SV% 
Road: 6-7-1, 3.23 GAA, .892 SV% 
Honestly, I'd be a little more concerned over Samsonov's road record if a) Murray wasn't holding up his end of the bargain on the road, and b) if he wasn't so overwhelmingly good on home ice. To win 18 of 22 games at home while maintaining a GAA below 2.00 is a Vezina-like sample size, and it just further reinforces the notion that he should be starting Game 1 this year. Truthfully, even if his splits weren't so lopsided, I'd probably be starting him anyways. I believe he's earned it with the way he's played all year.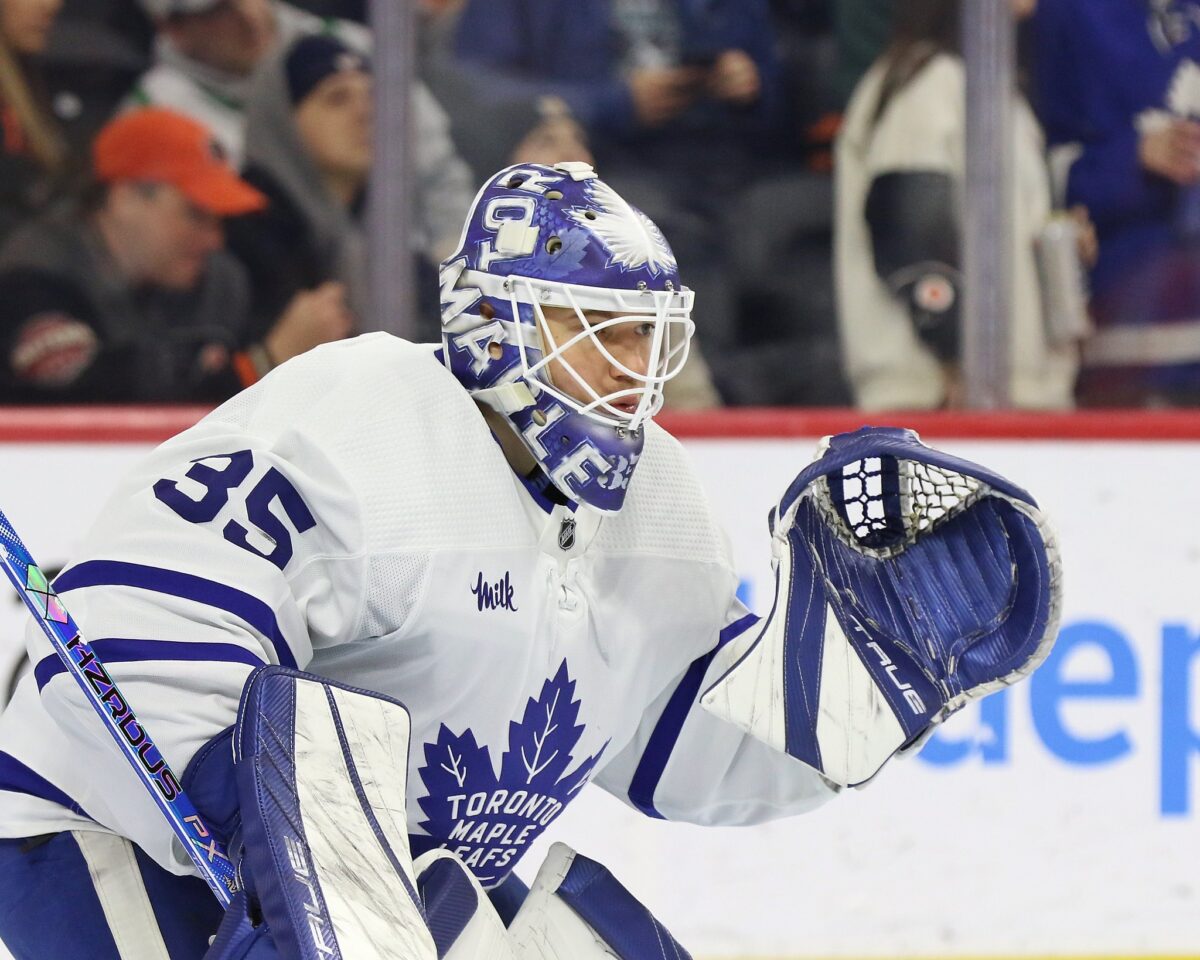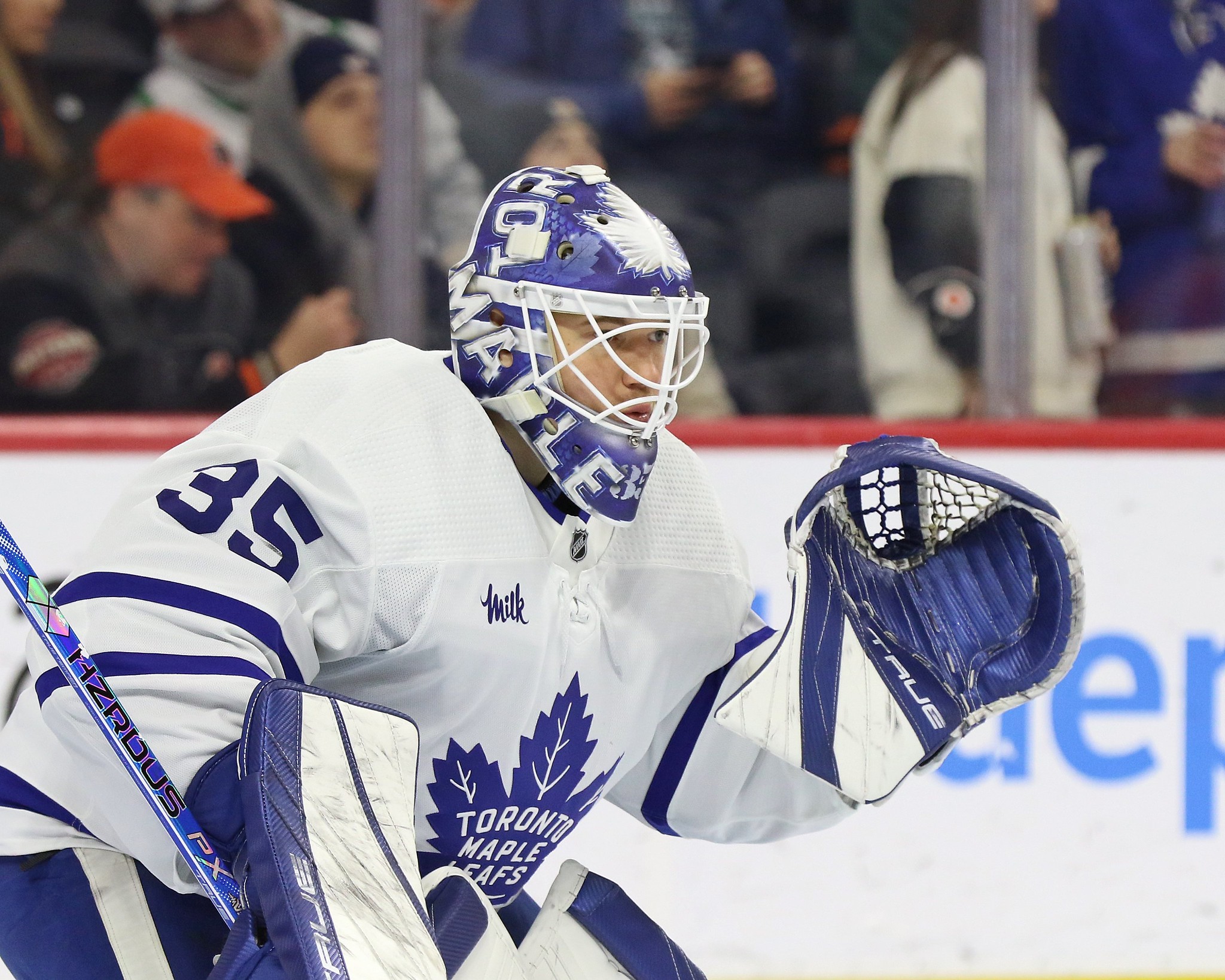 That being said, his record on the road sort of deters me from thinking he should start every game. Considering not only how high the stakes are for the Maple Leafs in the playoffs, but the opponent they'll be up against, they're going to need to come out swinging early in the series if they want to best set themselves up for a win over the Lightning. And if Samsonov's numbers on the road this year are any indication of how he'd fare in Games 3 and 4, I'm not sure I'd want him between the pipes. This is where Murray comes into play. 
Matt Murray: The Yin to Samsonov's Yang 
Murray has been nothing short of a fascinating case to watch this season. He's been far more inconsistent than Samsonov, and his season has seen some incredibly high highs and some very low lows. He's had games reminiscent of a 2021-22 Petr Mrazek start, where every single shot seems to squeak by him, and he's also had games where he's stood on his head and single-handedly gotten the Maple Leafs a win that they had no business getting. And, as expected, he's battled the injury bug on and off too. Like Samsonov, his splits are also lopsided, but in the opposite direction.
Home: 5-2-1, 3.37 GAA, .880 SV%
Road: 9-6-1, 2.75 GAA, .915 SV% 
When I mentioned how much the Maple Leafs, and more notably general manager Kyle Dubas got scrutinized for his goaltending decisions this summer, about 90 percent is because of Murray. He was locked into a contract paying him over $6 million per season, and hadn't lived up to that dollar amount since signing the deal with the Ottawa Senators. Perhaps there would be more of a spotlight on him if Samsonov hadn't performed the way he has so far, but his numbers right now suggest he's been a fine option as a backup.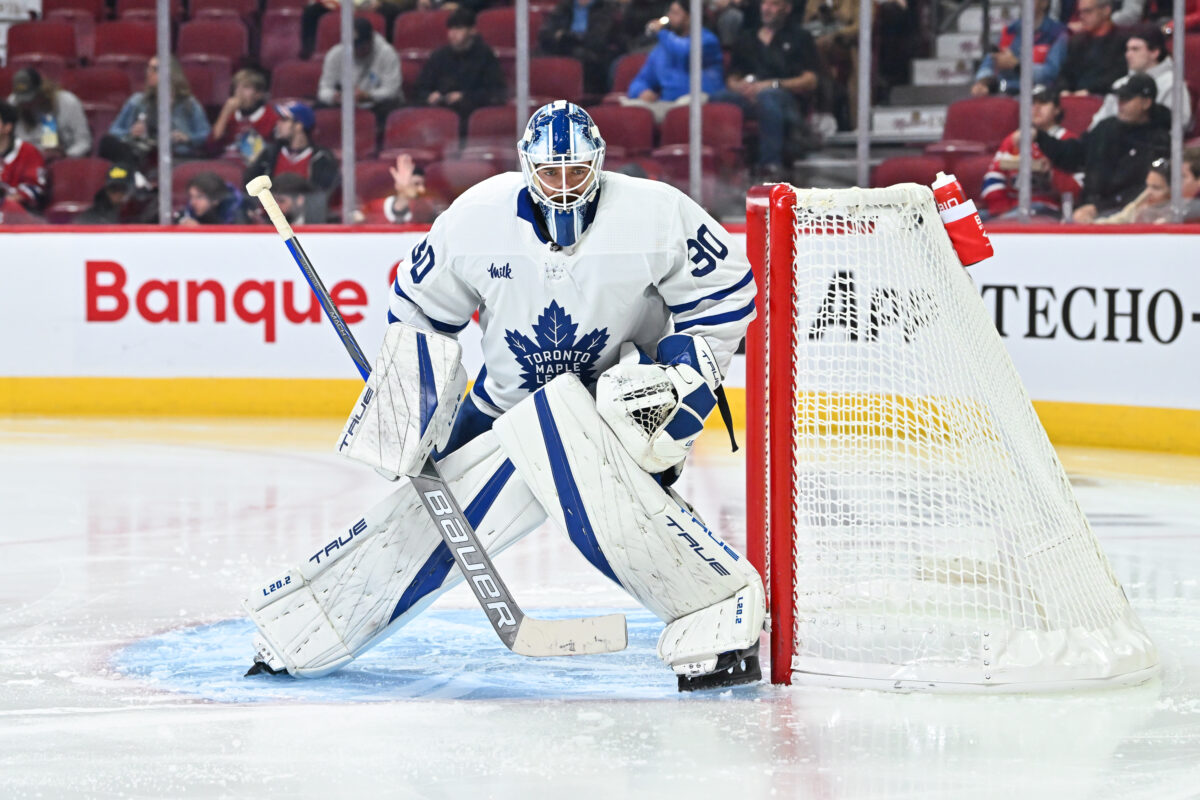 As of right now, Murray's got two things working in his favour for playoff starts. The first is his lopsided road record compared to his home record. While the Maple Leafs shouldn't be starting him at home unless there's no other avenue, his record is far better than Samsonov's when away from Scotiabank Arena. The other thing working for him is the fact that he's a two-time Stanley Cup winner. Granted, those Cups came six and seven years ago, respectively, but they don't have any other goalies with a single Cup under their belts, let alone two. 
Maple Leafs Should Still Play it By Ear Despite Splits 
The Maple Leafs' goaltenders have telling statistics that could influence their decisions on who to start in each game against Tampa Bay, but as we all know, they don't always tell the whole story. I'm positive my theory has already crossed head coach Sheldon Keefe's mind more than once, but ultimately, you really have to take things on a game-by-game basis in the playoffs. For example, if Samsonov shines and carries his team to a pair of victories in Games 1 and 2, they should also give him a shot in Game 3 even though his road stats aren't promising.
You May Also Like
They also shouldn't give Murray starts just because of his playoff pedigree. As much as having two Stanley Cups under your belt has to mean something, they also happened six and seven years ago, like I said earlier. Ultimately, you have to start the goaltender that will give you the best chance to win, and that's something I don't envy Keefe for having to figure out. But, using the available information, it would at least be worth considering splitting their starts.