The month of March could be a little better for the Toronto Maple Leafs. They have a 6-4-1 record and remain second in the Atlantic Division and fifth overall in the league.
---
---
Even though they continue to maintain their presence at the top of the standings, their play overall hasn't quite been where it should it be. They've had strong performances and others have been disastrous where their mistakes have come back to hurt them. While there should be no panic for a team high up in the standings, dealing with injuries and having new faces in the lineup, they have to start buckling down and prepare for the postseason. Here are three things they need to do ahead of the playoffs.
Mitigate Turnovers
If there's one thing that was an issue early on that the Maple Leafs have improved on in the second half was lowering the number of turnovers and creating unforced errors. They have the seventh best goals against per game of 2.73, but at times, they have put themselves in a bad spot with careless plays that have led to goals against.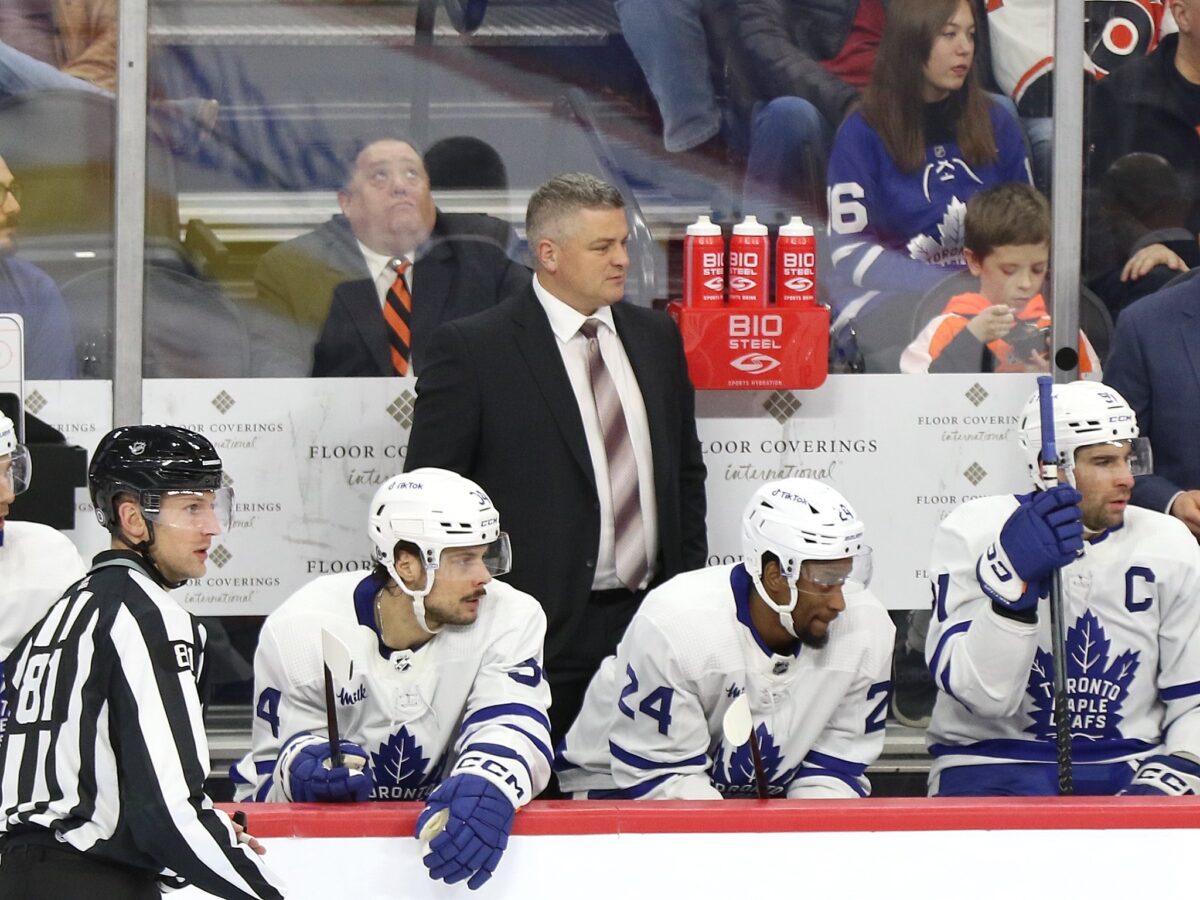 Here's a summary of the Maple Leafs' giveaways in the three games before their matchup against the Florida Panthers.
| | | |
| --- | --- | --- |
| Game | Giveaways | Result |
| vs. CAR | 15 | 5-2 TOR |
| vs. OTT | 15 | 5-4 TOR |
| vs. NYI | 19 | 7-2 NYI |
In three games, the Maple Leafs gave the puck away 49 times, while winning two of those three games. You could say that they were resilient and found a way to win against the Carolina Hurricanes and Ottawa Senators, but they were out played as they had a Corsi For percentage and scoring chances for percentage under 40% in those games. It could've been different results had it not been for the fact that the Maple Leafs took advantage of their scoring chances against the Hurricanes and Matt Murray giving them a chance with a 48-save performance plus his play in the shootout against the Senators. 
Related: Maple Leafs' Acciari Has Shown He Deserves a Contract Extension
Yes, they won, but what if there were more goals against that could've affected the result of the game. In the game against the Senators, they were up 4-2 and couldn't hold the lead and mistakes crept back in, giving the Senators life. They're at a crucial point in the season where they're battling for home ice and the points matter. 
The game against the Islanders was a disaster and should serve as wake-up call for this team as that kind of play won't get you anywhere in the postseason. They gave up seven goals– a season high– and given how they were playing a team that transitions defense to offense very well, they needed to be smart about their decisions with the puck and execute on the simple plays. Take Timothy Liljegren's turnover to Hudson Fasching in the second period for example. 
Liljegren has executed these plays plenty of times before, excelling on a clean breakout pass. But lately he has fumbled at times. He does a great job to fend off the pressure, but then he fans on the pass and Hudson Fasching makes him pay. Then there was Mitch Marner's poor decision to pass the puck to Rielly, resulting in a turnover and Cal Clutterbuck takes advantage for his second of the game.
Those plays have hurt the Maple Leafs earlier this season and even in the playoffs last season. If they want to start getting ready for the postseason, they're going to have to be smarter with their puck management as the bad habits are starting to creep in again. If they can put forth a consistent effort with their management like they did against the Panthers, then that'll be a big positive for this team.
Find a Lineup and Stick With It
Since the trade deadline, head coach Sheldon Keefe has been experimenting with his lineup. They have been dealing with injuries as Ryan O'Reilly remains sidelined, Noel Acciari missed the game against the Senators and T.J. Brodie was out against the Islanders. Keefe has also been utilizing the 11 forwards and seven defenseman quite a bit.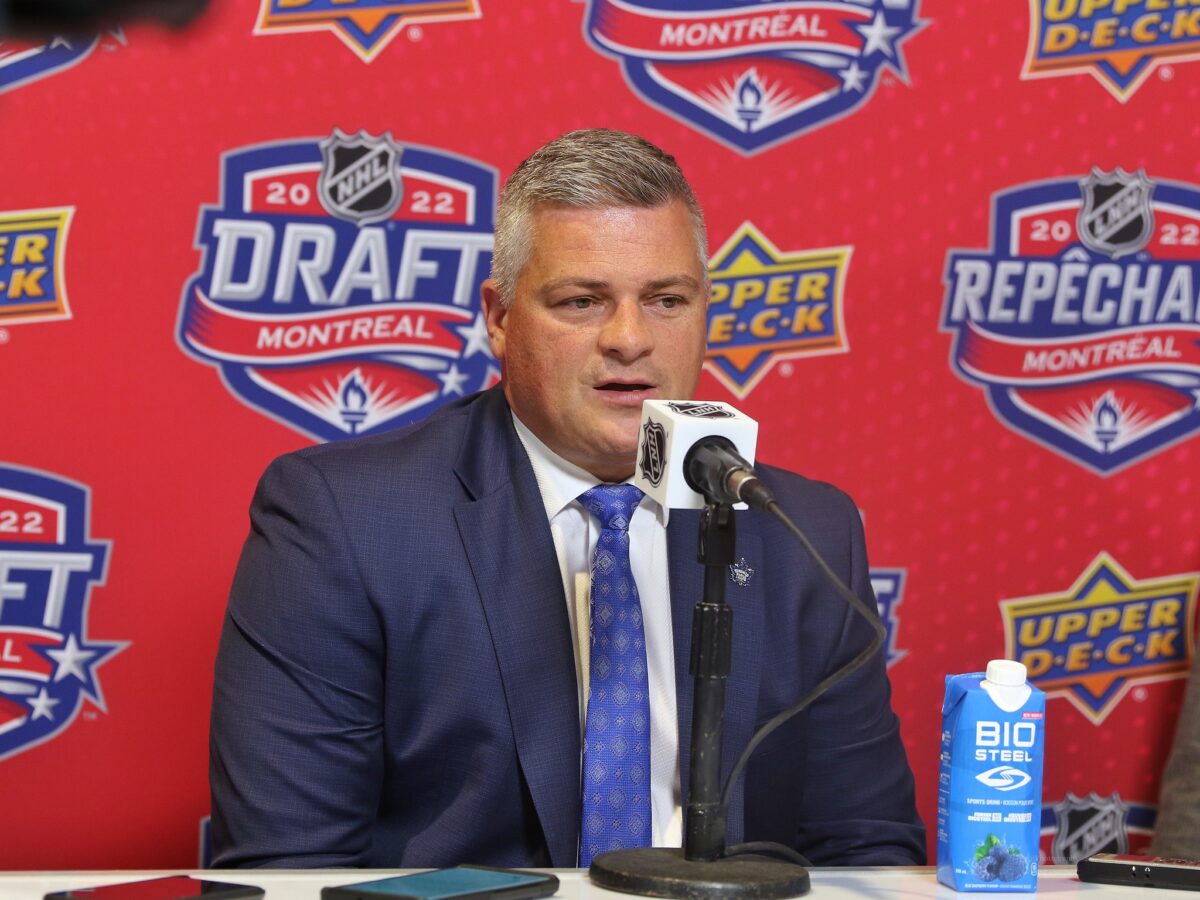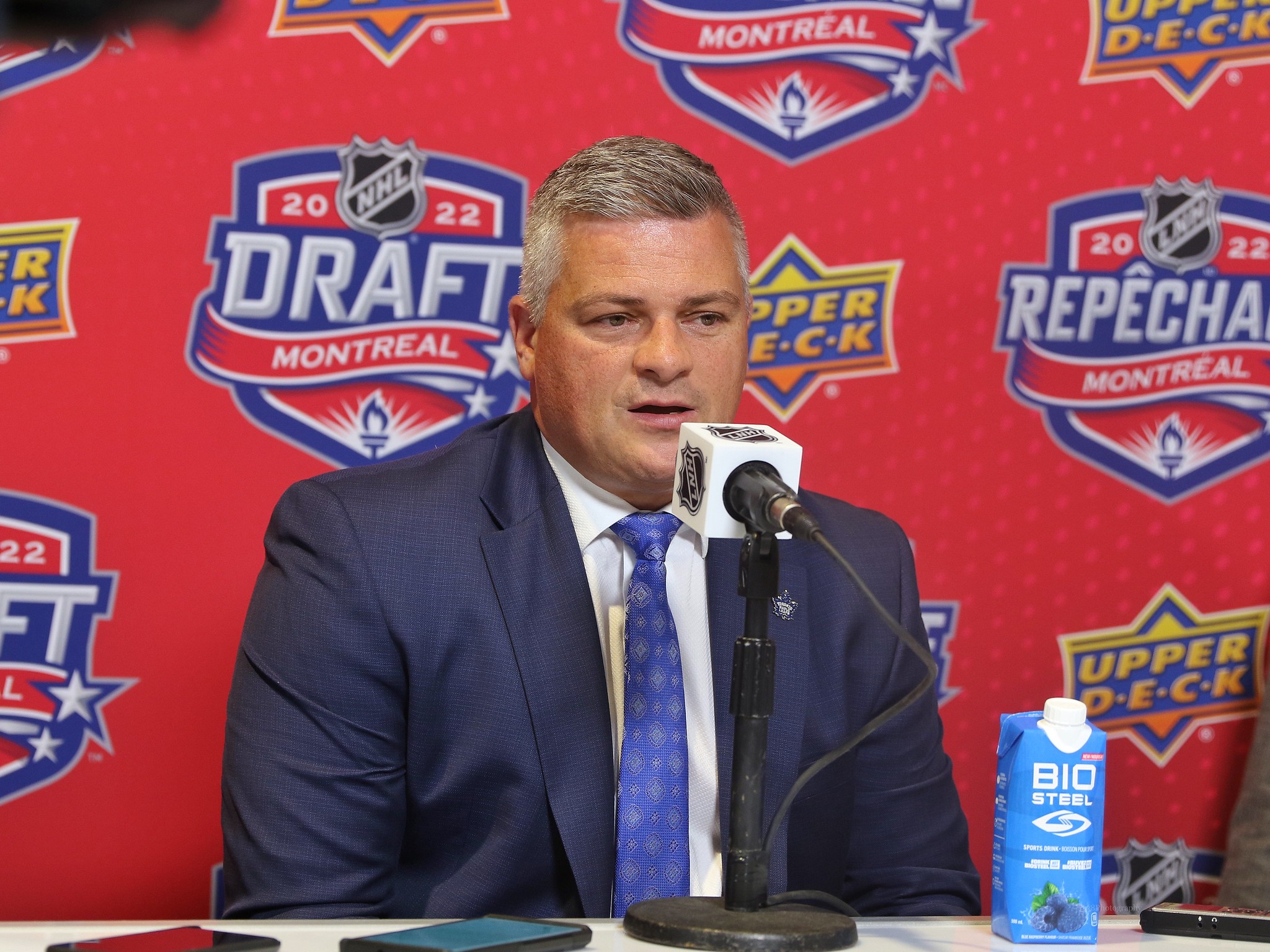 With players coming in and out of the lineup it feels like it's another audition for the playoffs. While you want to ice the best roster possible and find the best matchups, Keefe is now at a point where he needs to find a lineup that he can play consistently. 
Co-host of The Leafs Morning Take and former Maple Leaf Jay Rosehill thinks that Keefe should have a lineup right now and should stick with it to create that familiarity and chemistry.
If a player misses some time as a result of not playing, comes back into the lineup and is off their game, it's not a great sign as it messes with their confidence and ability to execute properly. The forwards appear to be intact, though some need to step up. The defense has been a constant rotation as it's a new pairing every game and defensively, the Maple Leafs have struggled. 
---
Latest News & Highlights
---
The start of the playoffs is quickly approaching and Keefe should know by now who he wants at the start so the players can start developing that chemistry and connection. If they're seeing a different line mate every game, it's going to throw off their play and it's creating a sense of uncertainty for some players. Now is the time to stop mixing and matching and have a lineup set so that everyone knows each other's tendencies on the ice.
Get Into Right Mindset
As the roster becomes set in stone, it's now time for the players to prepare mentally for the battle ahead. This team is well aware of what happened last season and the many playoff failures before that. They're fed up at losing in the first round and they need to channel those failures of the past and use it to their advantage.
Related: Maple Leafs Must Be Willing to Go All-In for a Stanley Cup
As good of a regular season that the Maple Leafs have had to this point, none of it matters as this group needs to buckle down and put the work in and prove everyone wrong.
General manager Kyle Dubas did everything to make the necessary moves in order to make his team ready for the postseason and become a contender. Now, everything else falls on the players to get the job done. Even though it's still the regular season, now is the perfect time for this team to get into the playoff mindset as if each game is a win or go home situation.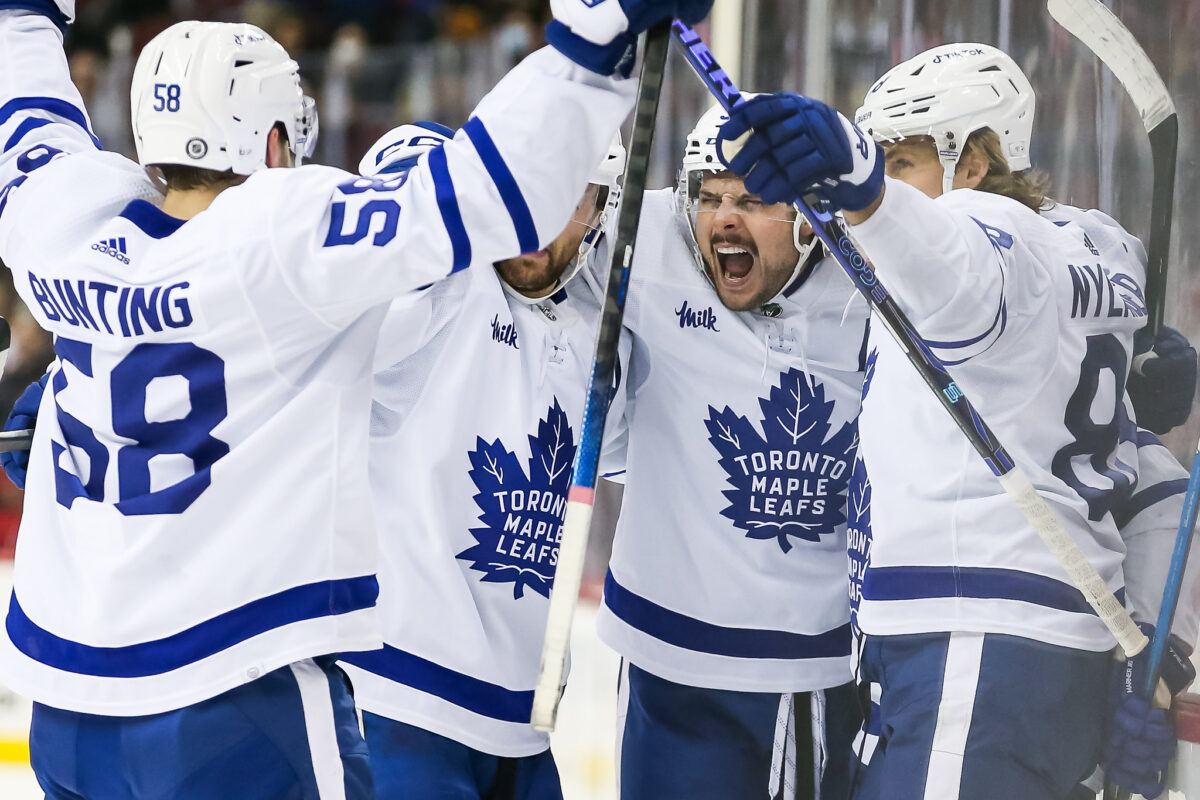 They have the grit and physicality; they have the strong defensive presence and they certainly have the offense to do a lot of damage. While goaltending might be a question mark, it's certainly been more consistent compared to what they had last season as Jack Campbell didn't have the results. This roster needs to show that they're playoff ready now. It all starts with their approach and work ethic on the ice. 
If the Maple Leafs want to prove they're able to beat the Tampa Bay Lightning and Boston Bruins, they have to start showing it now. While they managed to still find ways to win over the last few weeks, they need to find more consistency with their play and need to find a set roster so they're ready when the time comes. 
Statistics from Natural Stat Trick and NHL.
---