In what many view as a make-or-break season for the Toronto Maple Leafs, general manager Kyle Dubas held up his end of the bargain. It started with the acquisitions of Ryan O'Reilly and Noel Acciari from the St. Louis Blues back on Feb. 17. And as the week of the deadline opened up, he kept the moves coming. 
The O'Reilly deal was followed by the trade for defenseman Jake McCabe and forward Sam Lafferty from the Chicago Blackhawks. And in a flurry of correspondent moves, he dealt Pierre Engvall and Rasmus Sandin in separate trades, and brought in defensemen Erik Gustafsson and Luke Schenn to further bolster their depth on the back end.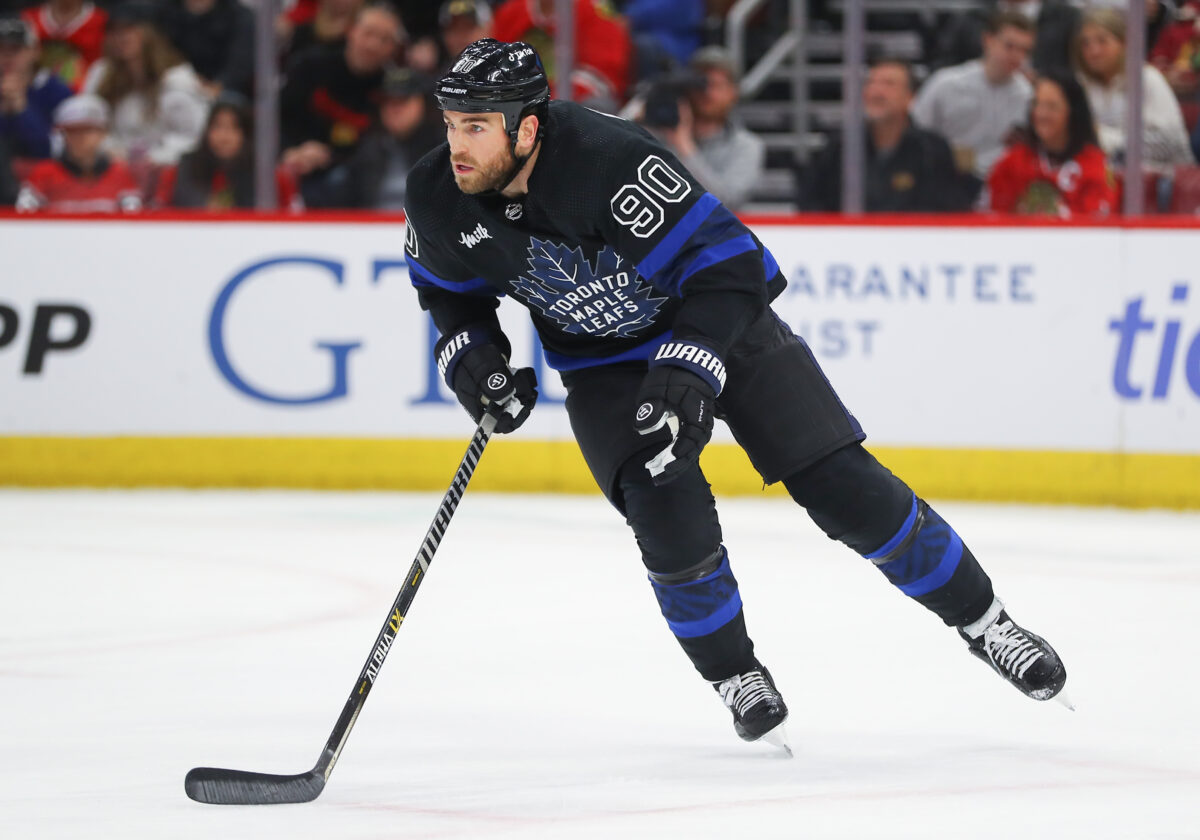 The start of this era of new-look Maple Leafs has been rocky, to say the least. All of the new acquisitions have been great, but the team has evidently had some trouble gelling with so many new guys in the lineup. That said, there are 18 games remaining for the team to get into a good rhythm as the playoffs approach, and given the crop of players they acquired, one can't help but notice the similarities to the Colorado Avalanche's deadline plan in 2021-22. 
Avalanche Trade Deadline Paid Off in Dividends 
The Avalanche made their flurry of moves over the course of a week in March 2022. It started off with the acquisition of defenseman Josh Manson from the Anaheim Ducks in exchange for a 2023 second-round pick and defensive prospect Drew Helleson. The next day, they swapped depth forwards, sending former first-round pick Tyson Jost to the Minnesota Wild in exchange for forward Nico Sturm.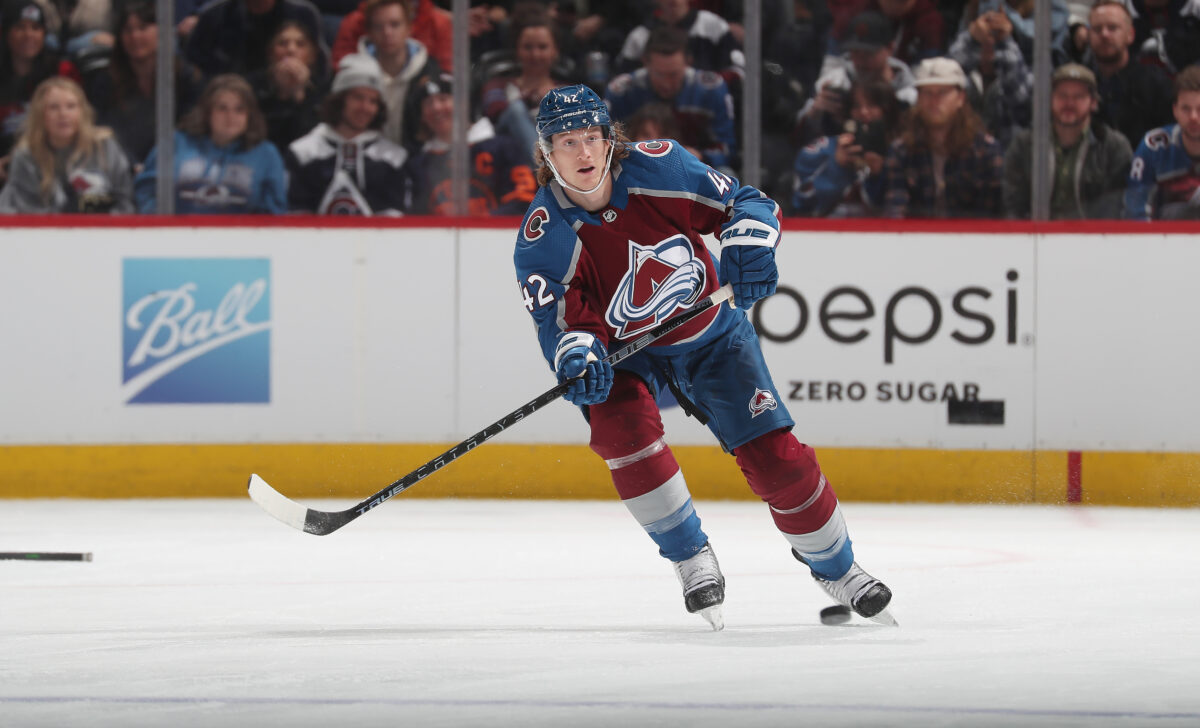 The Avalanche sat on these moves for a few days, until deadline day at least. Then, they made two last-minute trades. One for forward Artturi Lekhonen, acquired from the Montreal Canadiens for a 2024 second-round pick and 2020 first-round pick Justin Barron. Then came their final move, a deal with the San Jose Sharks, this time targeting veteran forward Andrew Cogliano in exchange for a 2024 fifth-round pick. 
Related: 40 Games Later: Oilers vs Maple Leafs Top-Four Forwards Debate
---
Latest News & Highlights
---
Now, these deals were a win for the Avalanche regardless of the price paid for any of these assets, since they led them to the ultimate goal of winning the Stanley Cup. But, seeing that they didn't have to surrender a first-round pick in any of these trades and got notable production in the playoffs from their acquisitions, namely Lekhonen and Manson, it really was every NHL team's dream deadline. Factor in that the Avalanche were able to re-sign both of those players to team-friendly deals, and you'd be hard-pressed to find a single loss in that deadline. 
Similarities Between Maple Leafs' and Avalanche Deadline Plans 
Let me start off by saying that when I compare the two trade deadlines, I'm not comparing it to Colorado's beyond what it looks like at face value. The Avalanche won the Cup, and the Maple Leafs haven't played a single playoff game with this new roster, so there's a stark difference between the two. But, when you look at the type of players the teams pursued at the deadline, it's hard not to see the similarities. 
We'll start with the big fish, O'Reilly. You could compare him to Lekhonen in this case, as the latter filled a middle-six role for the Avalanche in the playoffs, scored some absolutely massive goals for them, and provided reliable two-way play. Obviously, the Maple Leafs gave up a heftier package for O'Reilly than the Avalanche did for Lekhonen, but the former has a much more decorated track record than the latter and came packaged with another forward. Granted, he's now set to miss time with a broken finger, so his impact won't be truly measured until closer to the playoffs.
You may also like:
Another resemblance I see is between Manson and McCabe. Both players came with retained salary, the only difference is that McCabe is signed for two more years whereas Manson was a pending unrestricted free agent (UFA). But, the voids they filled for their teams are largely the same. With the absence of Jake Muzzin, the Maple Leafs needed a physical, top-four defenseman to replace him, and McCabe will give them just that. Manson spent lots of time playing alongside rookie Bowen Byram, and it's possible you see McCabe slide in alongside Timothy Liljegren the same way.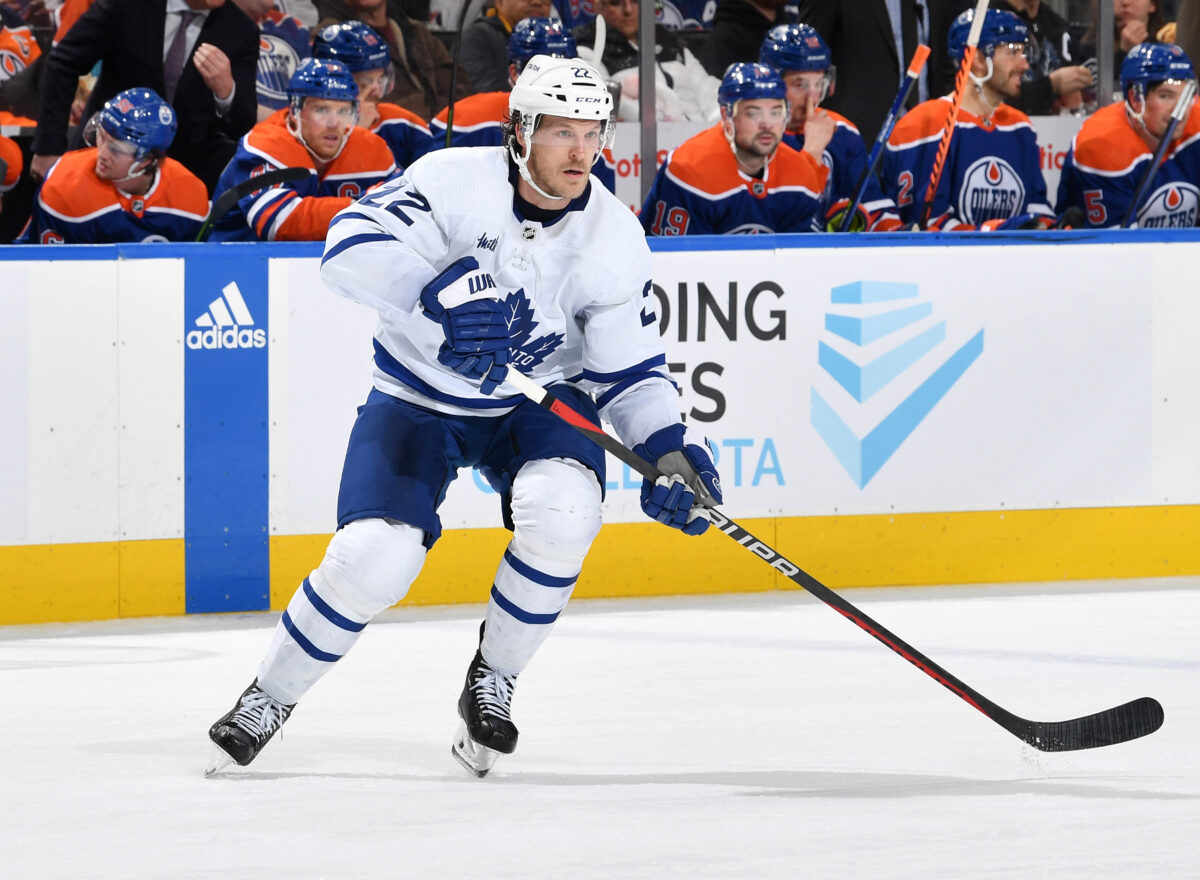 That leaves us with the remainder of the acquisitions. You could compare Acciari and Lafferty to Cogliano and Sturm, all being depth, bottom-six forwards, and while the value of a veteran like Cogliano can't be underestimated, he and Sturm don't bring as much offense as the two Maple Leafs' depth acquisitions do. Then, when you factor in the trades for Gustafsson and Schenn on top of all of this, the extra players the Maple Leafs grabbed this year probably make up for the lack of a premium Colorado had to pay last season. 
Maple Leafs' Trades Leave Them With Lots of Options 
The Maple Leafs might take a few games to get into a consistent rhythm with all the new players they have, but once they develop chemistry together, this has the potential to be one of, if not the most versatile lineup they've ever iced. O'Reilly, Acciari, and Lafferty can all play centre and wing. McCabe can play both the left and right sides, and with Gustafsson and Schenn as extra options on the back end, you can have an entirely new-look defensive corps each game, something that could throw opposing teams off.
You May Also Like
The Avalanche's versatility and their ability to make a number of different combinations work is something that worked in their favour in last year's playoffs. While it seems like a Captain Obvious statement to say that the Maple Leafs should be trying to follow in their footsteps, it's intriguing to see them actually move in that direction, especially when you consider how conservative they've been at past deadlines. Trades or no trades though, if the Maple Leafs want to win a round let alone the Stanley Cup, they're going to have to channel the same mentality as the Avalanche as well.