With the NHL trade deadline now in the rearview mirror, the Edmonton Oilers have made their moves to bolster their lineup for a playoff push and defenceman Mattias Ekholm is fitting in nicely, along with depth piece, Nick Bjugstad. Now, they find themselves in a tight postseason race, and they need everyone firing on all cylinders. While the team has been getting solid contributions from their offensive stars, below are three important players who need to step up their game down the playoff stretch.
Jack Campbell Needs to Provide Decent Goaltending When Called Upon
As the season wears on and Jack Campbell's troubles in net persist, many are questioning what it's going to take to get a decent level of goaltending out of their $5 million-a-season netminder. He owns a 17-9-4 record, but his 3.57 goals-against average (GAA) ranks 85th in the NHL and his .882 save percentage (SV%) is 45th among goaltenders in the league.
---
---
In January it seemed like he was turning over a new leaf when he went 7-2 with a .917 SV%, but he's gone cold since, losing his last five starts, posting a .826 SV% and giving up 23 goals in that span. Most recently, he had another tough outing manning the crease against the Winnipeg Jets on March 4. He made 32 stops on the night, but after letting in six goals, it simply wasn't good enough. When your team pots five goals, that should be enough to earn the two points, but the Oilers lost 7-5. Campbell spoke about his play after the game, saying "It's disappointing," He added, "The guys played great, I've been working super hard, feeling good, It's just disappointing to let them down. A couple I want back and that would have been the difference."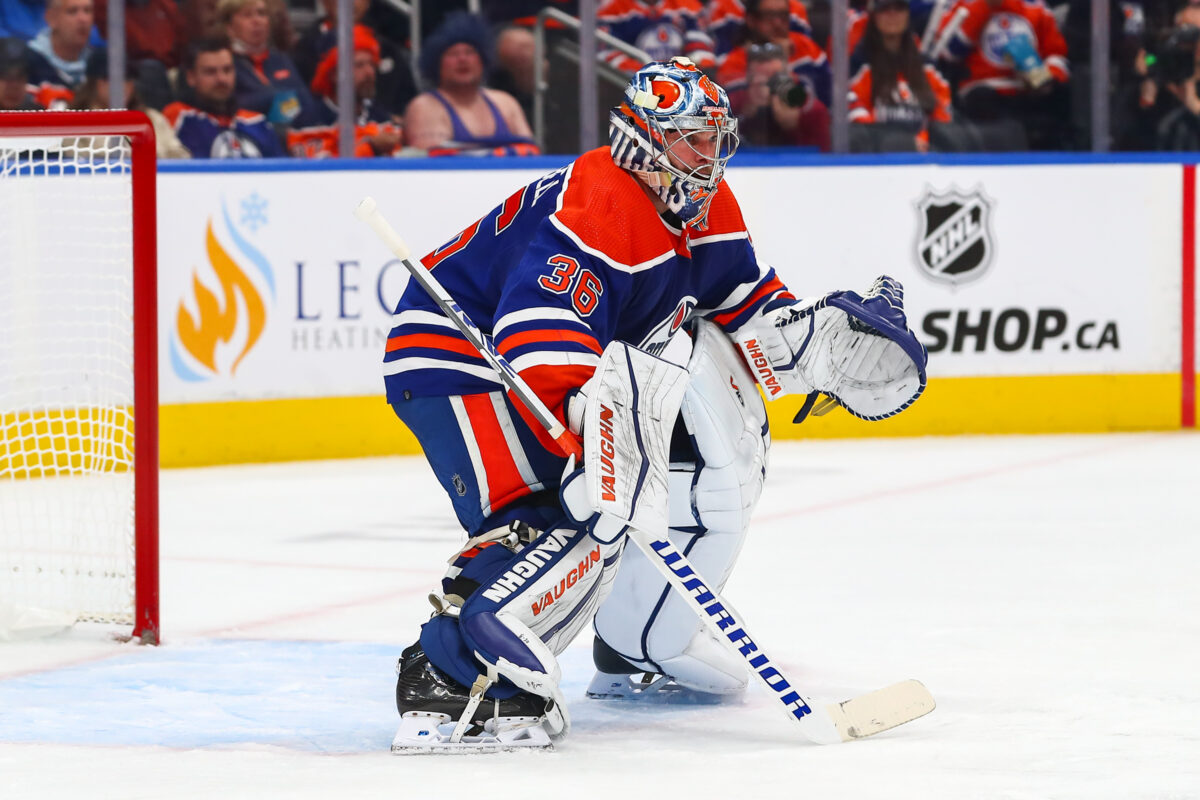 It's past the point of salvaging a respectable season statistically, but Campbell has a chance to make amends to a certain extent, by providing decent, not spectacular, but decent, goaltending for the Oilers down the playoff stretch. Edmonton doesn't have a problem scoring goals; however, they shouldn't be expected to score seven to win, so keeping his GAA to three goals a game or lower would be a success for him at this point. Bad goals are going to happen, but after letting one in, he needs to shake it off and focus on preventing any additional ones. Stuart Skinner should play the majority of the games that remain, but whenever Campbell takes to the ice, it's crucial that he performs at a competent level.
Ceci Has Struggled Recently, Needs to Find His Form
Oilers' right-shot defenceman Cody Ceci had a good first season in Oil Country during the 2021-22 campaign. He signed as a free agent and provided excellent value on his $3.25 million cap hit, recording five goals, and 23 assists with a plus-8 rating in 73 games. By the end of the season, he moved his way up to the first pairing and became the team's most consistent defenceman at even strength.
Related: Oilers' Game 1 Playoff Starter Has Become Crystal Clear
---
Latest News & Highlights
---
Yet, he's regressed this season, only on pace for 15 points, and he's been struggling as of late. Since Feb. 12, he has had a 45 goals-for percentage (GF%) at 5-on-5 and by the seeing-eye test, he's made bad reads and committed costly giveaways. In the first period of the game on March 1 versus the Toronto Maple Leafs, there was a moment of uncertainty when it appeared that the Leafs may have crossed the blue line before the puck, but the whistle hadn't blown for an offside call. Ceci held the puck softly along the boards, thinking the play was going to be blown dead. Moments later, Mitch Marner stole the puck from him and passed it to David Kampf, who buried it.
In the second half of the back-to-back against the Jets on March 4, the game was tied 4-4 in the middle frame. Ceci skated the puck up ice and in what looked like a simple play where he could've dumped it deep as he crossed center, his shot went off Josh Morrissey and the puck bounced onto the stick of Morgan Barron and he scored on a clear-cut breakaway.
Hockey analyst Ryan Rishaug spoke of Ceci's struggling play as of late on the "Got Yer Back" podcast, saying, "[Ceci] is what he is, but I do think he can play better than what he's been playing. We've seen him play better than he's playing now, so I don't look at Ceci right now and say, 'well that's all they're going to get from him'. They need him to get to the level of where he was at before."
You may also like:
Ceci will never be a top-tier defenceman in the NHL, but he proved last season that he could be a solid top-four option on the blue line, who has the ability to play steadily and make wise decisions with the puck. As the playoffs approach, the Oilers need that version of him.
Oilers Need Nurse to Elevate His Game to a Higher Level
Darnell Nurse makes the list, not because he's playing particularly badly, but because he has the potential to play at a higher level, especially with newcomer Ekholm playing behind him to lessen his workload. Throughout the season his play has been marred by occasional blunders and according to MoneyPuck he's third in the NHL in defensive zone giveaways (51). On the other hand, he's had good moments with nice offensive plays (32 of 33 points at 5-on-5) and made some big blocks in crucial moments.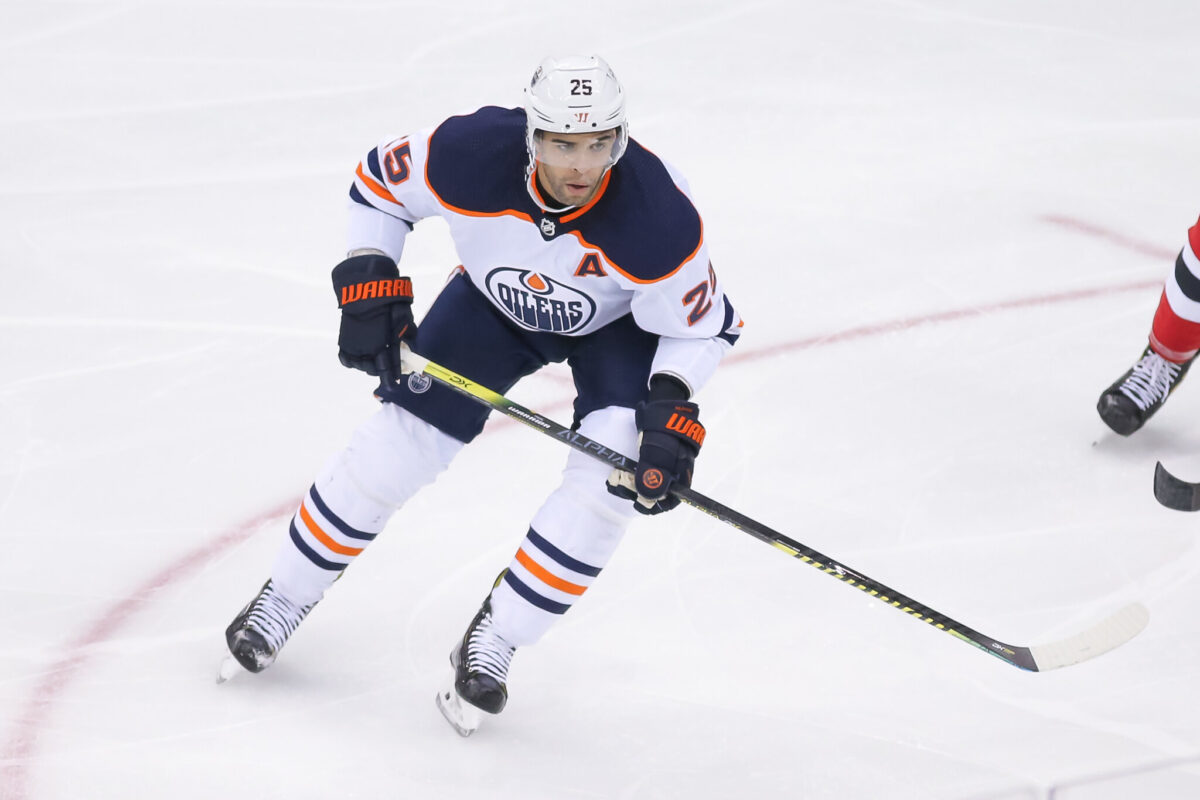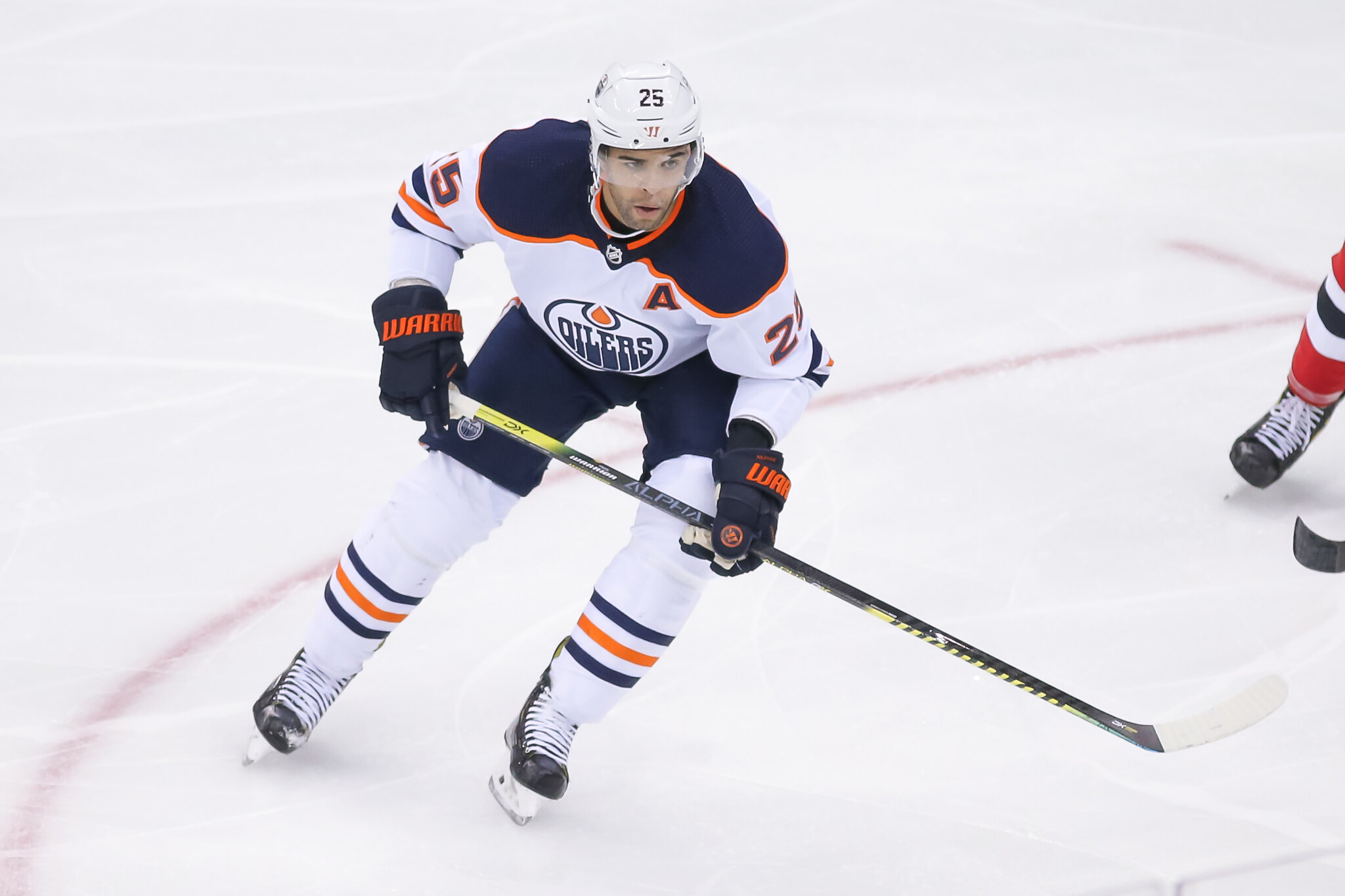 Undoubtedly, at a $9.25 million cap hit for another seven seasons, he makes too much money, but it's a fact that can't be altered. Be that as it may, he's the Oilers' number one defenceman for the foreseeable future and the recent acquisition of Ekholm is likely to cut back Nurse's playing time. Playing too many minutes has been a challenge for him, but with the addition of a reliable two-way defender playing behind him, Nurse will have more time to recharge his batteries and hopefully perform at his best.
That said, the Oilers need a consistent Nurse down the playoff stretch and hopefully, with the additional help, he can regain his form from the 2020-21 campaign that saw him enjoy a career season at both ends of the ice, where he scored a career-high 16 goals and a plus-15 goal differential at 5-on-5.
The playoff race is heating up, and the Oilers find themselves right in the thick of it. With a chance to finish first in the Western Conference, they are looking to capitalize on their momentum and push through the home stretch of the season and they'll need everyone, including Campbell, Ceci and Nurse to bring their A-game if they hope to come out on top.
Which Oiler do you feel needs to step up the most? Have your say in the comments below!