One question for the Edmonton Oilers this season has been who the Game 1 starter should be for the playoffs. The assumption, though there have been ups and downs, has always been that the Oilers were going to be a playoff team. Jack Campbell and Stuart Skinner have each had their ups and downs, but one of them has without a doubt proven himself to be the starter for the first game of the playoffs once the Oilers get there.
Skinner has been much better for most of the season putting up good numbers, but the decision won't just come down to how good and reliable he has been. It will also depend on the minimal level of trust the Oilers should have left in Campbell. In every aspect, Skinner has been better than Campbell this season. You can attribute that to Campbell coming to a new team and adjusting, but it's more than that. The Oilers have been forced to fall back on their rookie All-Star goalie for a good portion of the season to provide consistent goaltending and to give the team a chance to win every night without having to score five or six goals.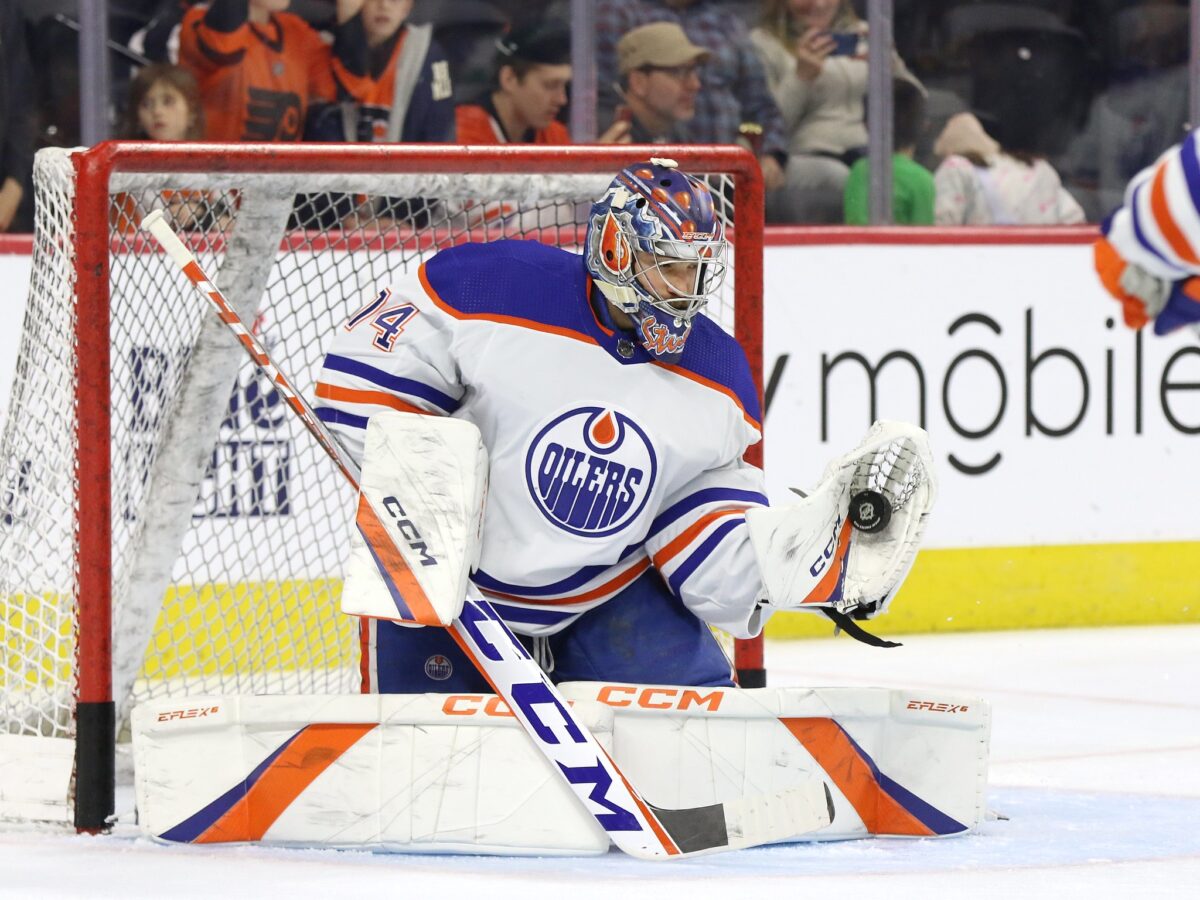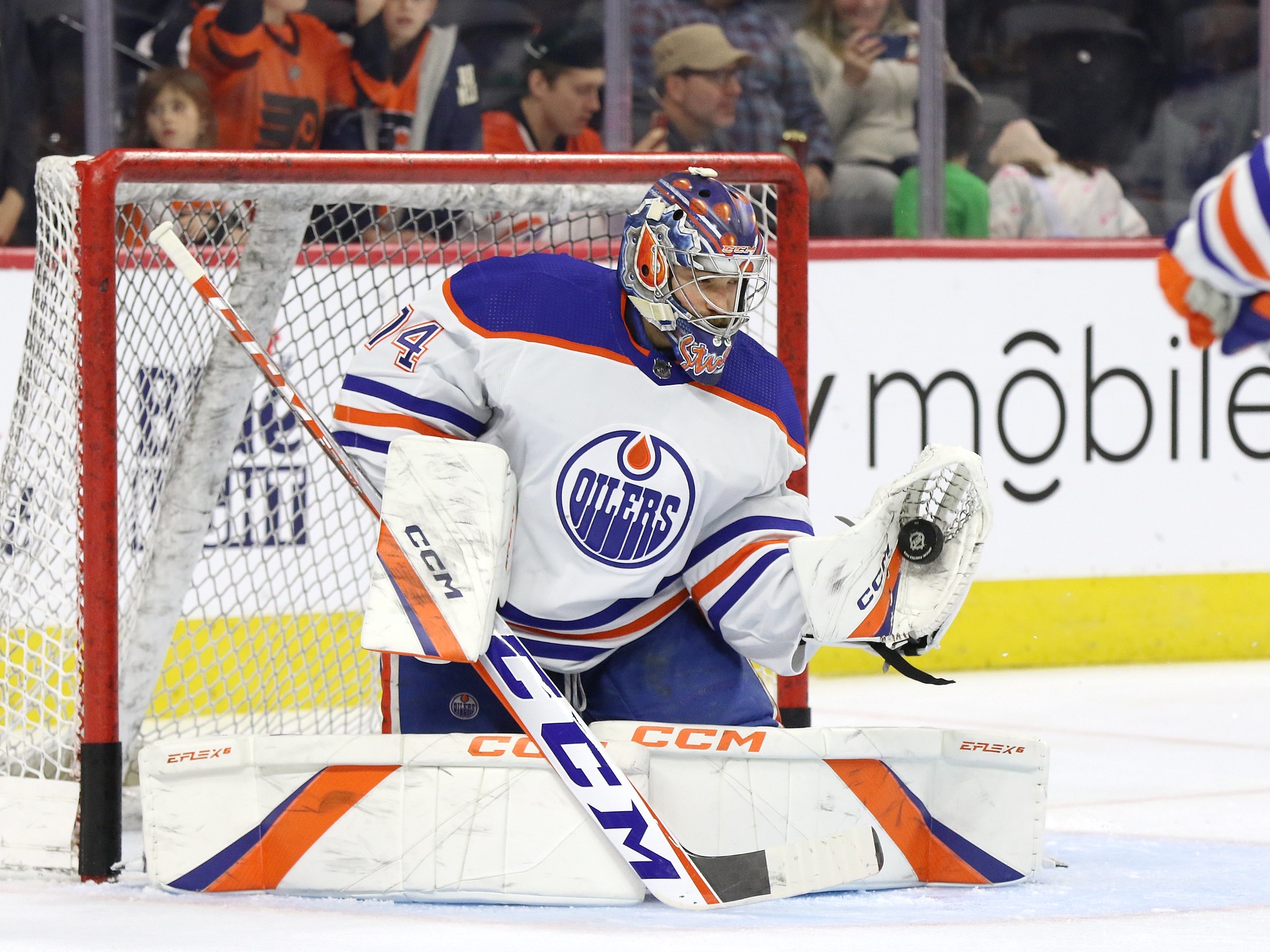 Defensive capabilities can't be used as an excuse anymore as Ken Holland and the Oilers brought in Mattias Ekholm who has been lights out in all aspects defensively in his first three games in an Oilers' uniform. He makes plays, ensures the puck gets out of his own zone on the first attempt and stops scoring chances. It is understandable to look at a team where both goaltenders have a minus goals saved above average (GSAA) and blame the team's defence. But when one goaltender is so clearly above the other, the blame and attention should be pointed at the individual who is underperforming. In this case, Campbell's stats are on him, not the Oilers.
How Bad Has Campbell Really Been?
The same team is in front of Skinner and Campbell, so the best comparison would be between the two goaltenders. At this point in time, Skinner has surpassed Campbell in games started, and rightfully so. Games are getting tighter down the stretch and the Oilers can't afford to waste any points, especially when it possibly means the playoffs, opponent, or home-ice advantage are on the line.
Related: Oilers Should Hold Off on a Jack Campbell Decision Until 2023-24
---
Latest News & Highlights
---
Skinner has now started 34 games and played 36 while Campbell has started 30 and played 32. This means both have been pulled twice, but with Campbell's stats, it should have been much more. I believe a reason for him only being pulled twice this season is that the Oilers always manage to keep the games tight when he's in net. There may be a feeling of pressure to score more in games where Campbell is starting, and that will inevitably impact the team's defence due to taking more risks offensively to score. Take Campbell's last five starts for example. The Oilers scored a total of 23 goals over that stretch and have zero wins. In three of those games, they scored five goals, all in a two-week span, and lost, something that hasn't happened since the 1990s.
Campbell has allowed 24 goals in his last five starts and has a .845 save percentage (SV%). As for Skinner, he has four wins and a .910 SV% in his past five. The Oilers have given him 24 goals of support while he's only allowed 12 goals against. Both goalies have 17 wins on the season, but the goal support has not regularly been there for Skinner as it has for Campbell. This is why Campbell is 17-9-4 while Skinner is 17-13-4.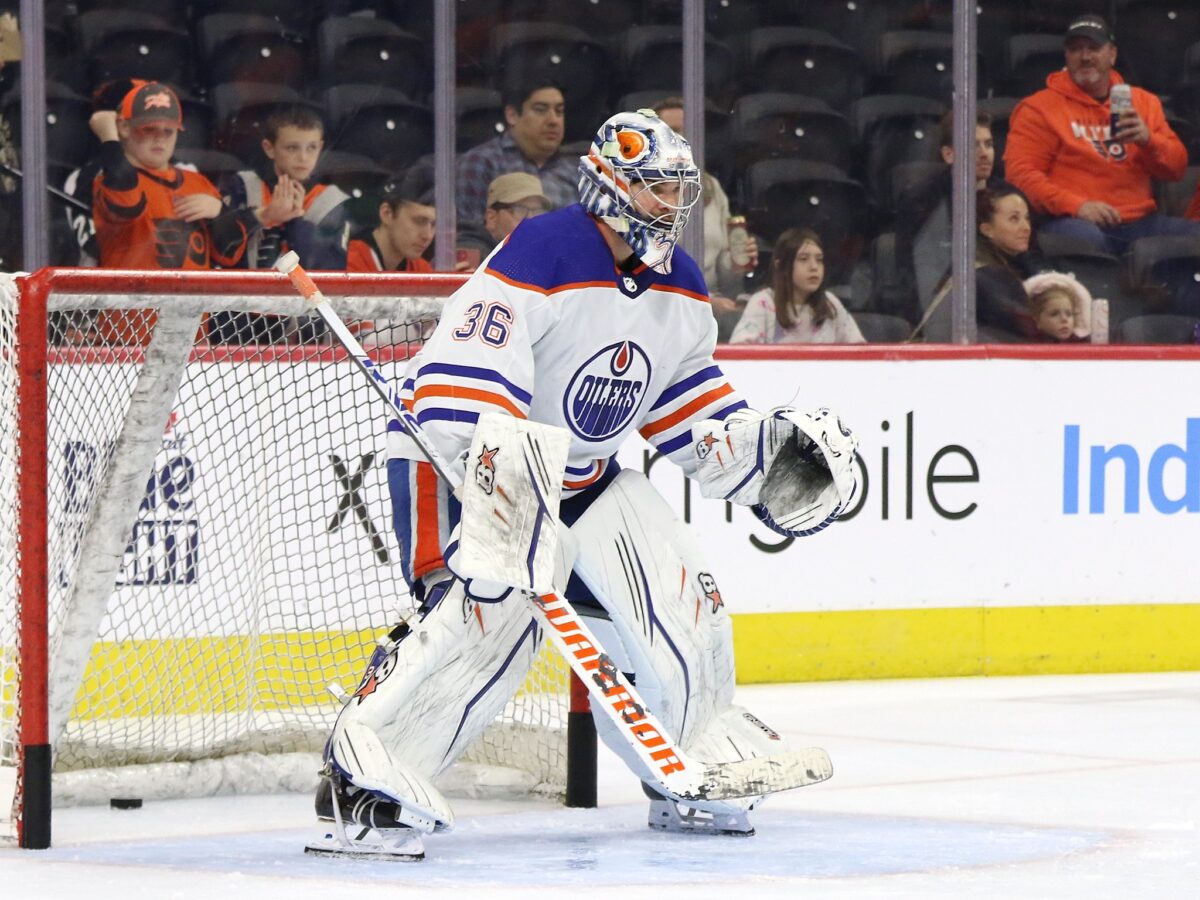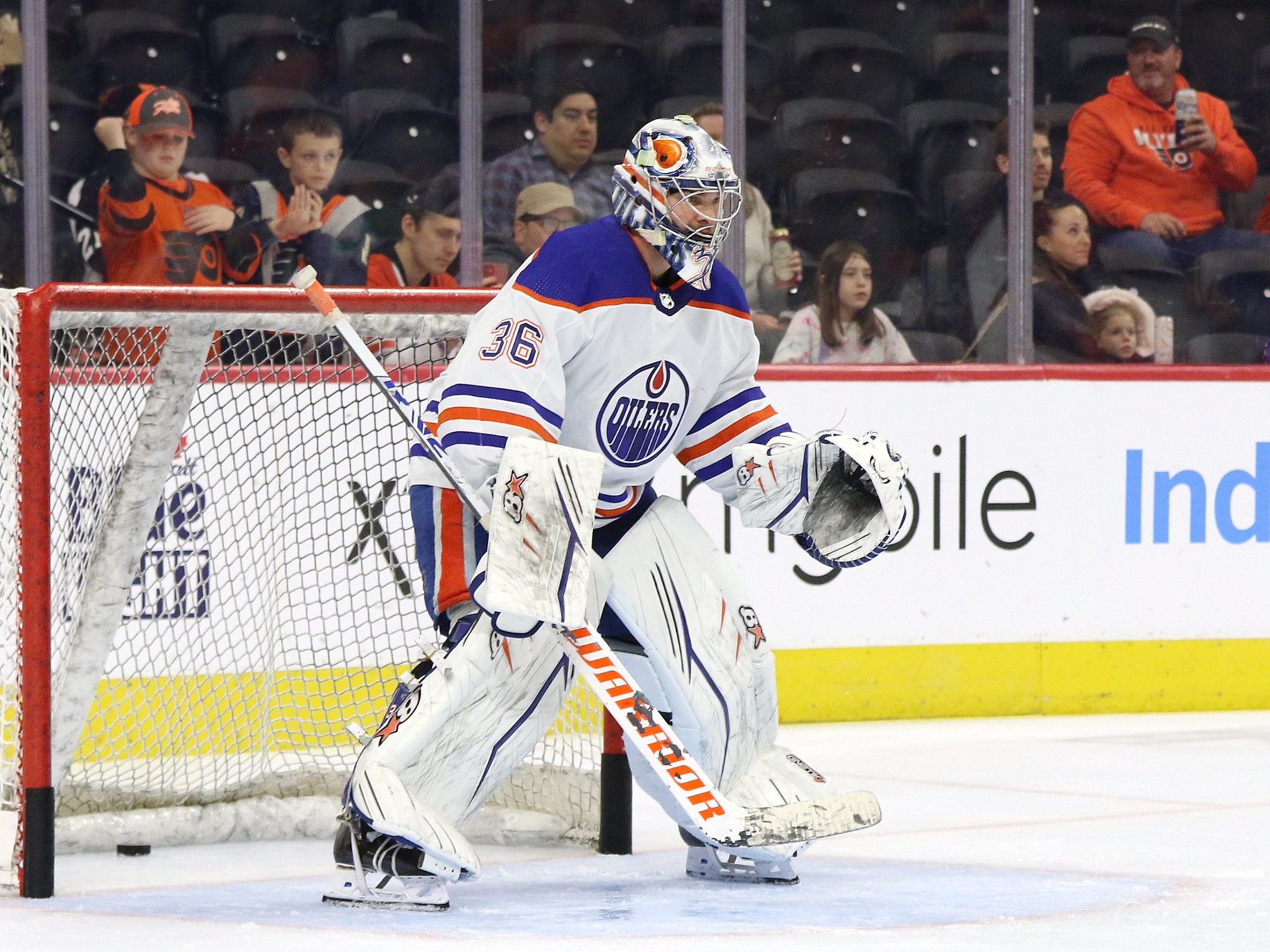 Campbell had a career .916 SV%, 2.53 goals against average (GAA), a quality start percentage (QS%) of .560, and 17.7 GSAA before this season. His numbers on the season are .882 SV%, 3.57 GAA, and minus-20.8 GSAA. We will get into how poor the QS% is in the next paragraph. Though he did have a seven-game win streak prior to these horrible five starts, they didn't do much justice to his overall numbers. In comparison, Skinner, in his rookie season, has a .912 SV%, 2.88 GAA, and 7.2 GSAA.
You may also like:
When it comes to the playoffs, consistency and quality matter. Skinner tops Campbell in every other category, but is also miles ahead in one stat that will really count, quality starts (QS). Campbell has 10 QS for a QS% of just .333 which is considered very bad. Skinner has double the QS this season with 20 and his QS% is well above league average at .588. These numbers without a doubt indicate that Campbell may give the Oilers one good start out of three come playoff time if he's in net.
There may be an argument that Campbell has playoff experience and played well in last year's playoffs for the Toronto Maple Leafs, but that shouldn't dictate this season's starter. Skinner was in Campbell's backseat to start the season and now has the full trust of the Oilers' coaching staff to get the job done consistently. Though there is still time for Campbell to earn the starter role back, it will have to be a drastic improvement in play while Skinner would have to perform as poorly as Campbell has all season. Skinner is the current Oilers' starter and it should remain that way into playoffs this season.