The Toronto Maple Leafs will strengthen their connection to the Canadian military next week, as they will visit CFB Trenton, a Canadian Forces Base in Trenton, Ontario, for a team building exercises.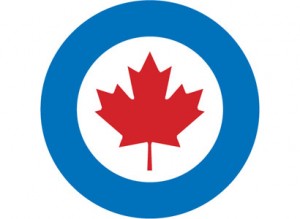 The news was confirmed on Tuesday by Trenton's local newspaper on its website, Trentonian.ca.
"We're excited. It's a great opportunity for the Quinte region and for the base," 8-Wing Chief of Staff Lt. Col. Dave Alexander told theTrentonian. "We are really honoured the Leafs are recognizing us. They could have gone anywhere in Ontario."
The Maple Leafs aren't new to the idea of team bonding as they have gone on team retreats in the past. Their last trip, which came prior to the 2009-2010 season, was in Huntsville, Ontario.
To go along with team building, the Leafs will also take part in three on-ice practice sessions that will be open to the public. Keep in mind, though, that this trip was not originally scheduled as a public one.
"It's important to remember they are coming here for team building and opened the practices to the public," Alexander told the Trentonian in the same article.
All practices will be held at the RCAF Flyers arena, which has very little seating, meaning that fans may have to be shuffled in and out to accommodate everyone.
For many Leafs fans, this will be their first live look at the team. Youngsters in particular will be excited to see the team and players that they have grown up cheering for. It will also be just about everyone's first look at Jake Gardiner.
Gardiner, who mostly played collegiate hockey last season, made the team out of training camp and is expected to be one of the Leafs' top-six defencemen all season long.
The time off will be nice for Gardiner and other rookies, as they will be able to get to know their new teammates a little better.
The Maple Leafs' regular season will have already begun by the time they arrive in Trenton. The team will open the 2011-2012 campaign on Thursday night against the Montreal Canadiens before playing the Ottawa Senators on Saturday night. They will then head off to Trenton and stay there for part of a one-week hiatus between games.
Information from the Trentonian was used in this post.
Lukas, a student at the University of Ottawa, covers the Toronto Maple Leafs on a part-time basis for The Hockey Writers. Contact Lukas at lukas.hardonk@gmail.com or follow him on Twitter, @LukasHardonk.