With the start of training camps coming this past week and the season inching closer with every passing day, the focus of the hockey world is now solely on the NHL. The Toronto Maple Leafs along with every other team are going to have to determine players who are going to be on their taxi squad for the upcoming season.
The rules state that the taxi squad must have a minimum of four players with no more than six. Waivers are required for players who would require waivers to be sent to the minors and one goalie must be on the taxi squad for teams with less than three goalies on the active roster. The rest of the rules can be seen below:
As it is unknown who will be on the Maple Leafs' taxi squad, here are a few players who could be some good options when training camp comes to a close.
Kenny Agostino
A veteran of five NHL seasons, Agostino is one of the names that I think has a strong chance of being on the taxi squad come the end of training camp. Having suited up for the Toronto Marlies last season, he managed to lead the team with 49 points in 53 games.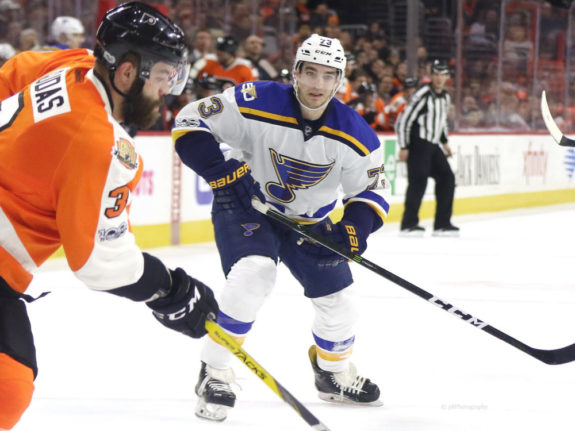 Through 85 NHL games, Agostino has scored eight goals and added 22 assists for 30 points. Although he wouldn't be expected to make a huge impact if he were to draw in with the Maple Leafs during the upcoming season, he still has some great skills that he brings to the lineup. He's a great skater who uses his great edges to attack open lanes and likes to carry the puck up the ice. He is always hard on the forecheck and does not shy away from physicality.
I personally think that Agostino has not been given a proper chance to get some quality NHL playing time throughout his career. He has put up decent numbers throughout his brief time in the NHL, averaging 0.35 points per game. All in all, I certainly would not be opposed to seeing him suit up for the blue and white this upcoming season if someone goes down with an injury.
Travis Boyd
Another player who hasn't really been given a chance to become an every-day NHL player is Travis Boyd. The 27-year-old has only suited up in 85 games where he has put up a respectable eight goals and 23 assists for 31 points. Last season, he suited up in 24 games for the Washington Capitals where he had 10points.
What impresses me the most about Boyd is how he can do a bit of everything when he is on the ice. He is great at getting in on the forecheck and providing pressure on the opposition. He is great on the penalty kill and can be relied upon to win big faceoffs when the game is on the line. He is great at battling for position in front the net and is often rewarded for it with an easy rebound for a goal.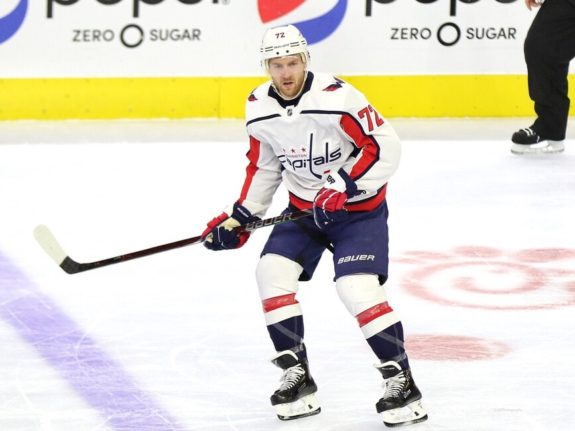 A lot of fans were excited for the Boyd signing and some were even hoping that he would be in the opening night lineup for the Leafs. Although they went out and signed more depth players since those times, Boyd is a very solid option who could see some serious ice time if someone does not perform well or goes down with an injury.
Pierre Engvall
A player who has seemingly divided some of the fans, Pierre Engvall is an interesting option for the Leafs. Having suited up for the Leafs for the rest of the 2019-20 after the firing of Mike Babcock, Engvall managed to score eight goals and added seven assists for 15 points in 48 games. He also managed to put up 16 points in 15 games with the Marlies last season.
I will be the first to admit that although Engvall had a great start to his NHL career, he looked lost out on the ice during the last few games before the NHL season was put on pause. He didn't seem to have any jump in his legs and he was struggling to put the puck in the back of the net. With that being said, I truly believe that he could make an impact given the right linemates. He's tall and can skate pretty well. He does not back down from a fight and battles hard for puck possession in the corners.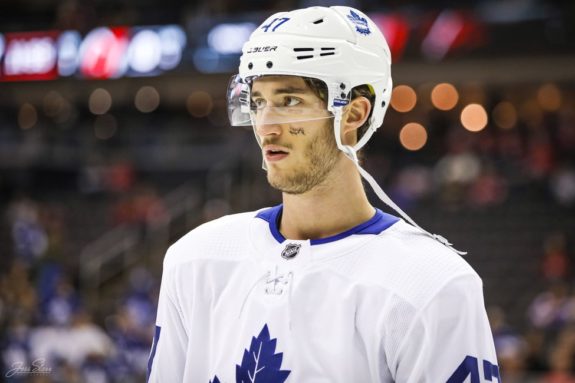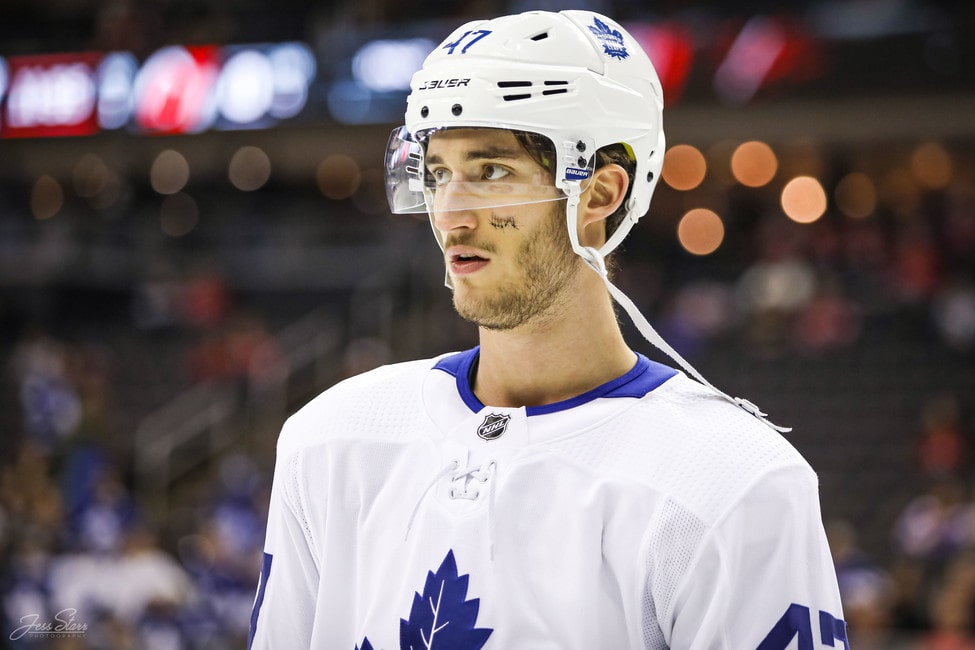 While I would expect Agostino or Boyd to get the call into the lineup before Engvall does, who knows what could happen. Sheldon Keefe loves Engvall and knows exactly what he brings to the table when he laces up his skates. He has shown promise and it would be nice to see him get some playing time as well.
Zach Bogosian
While some people may not agree with me on this one, I think Zach Bogosian will be on the outside looking in when the Maple Leafs step onto the ice for their season opener on Jan. 13. Although, he did play a big part for the Tampa Bay Lightning in their run to winning the Stanley Cup, I think the lines for the Maple Leafs defense will be: Morgan Rielly – T.J. Brodie, Jake Muzzin – Justin Holl, Mikko Lehtonen – Travis Dermott.
Last season, Bogosian was thought to be somewhat of a lost cause as he was put on unconditional waivers by the Buffalo Sabres in February, but the Lightning took a chance on him and he ended up rejuvenating his career. He managed to collect four assists in 20 games inside the bubble and entered free agency as an attractive option for many teams. He brings a much needed physical edge that the Leafs need.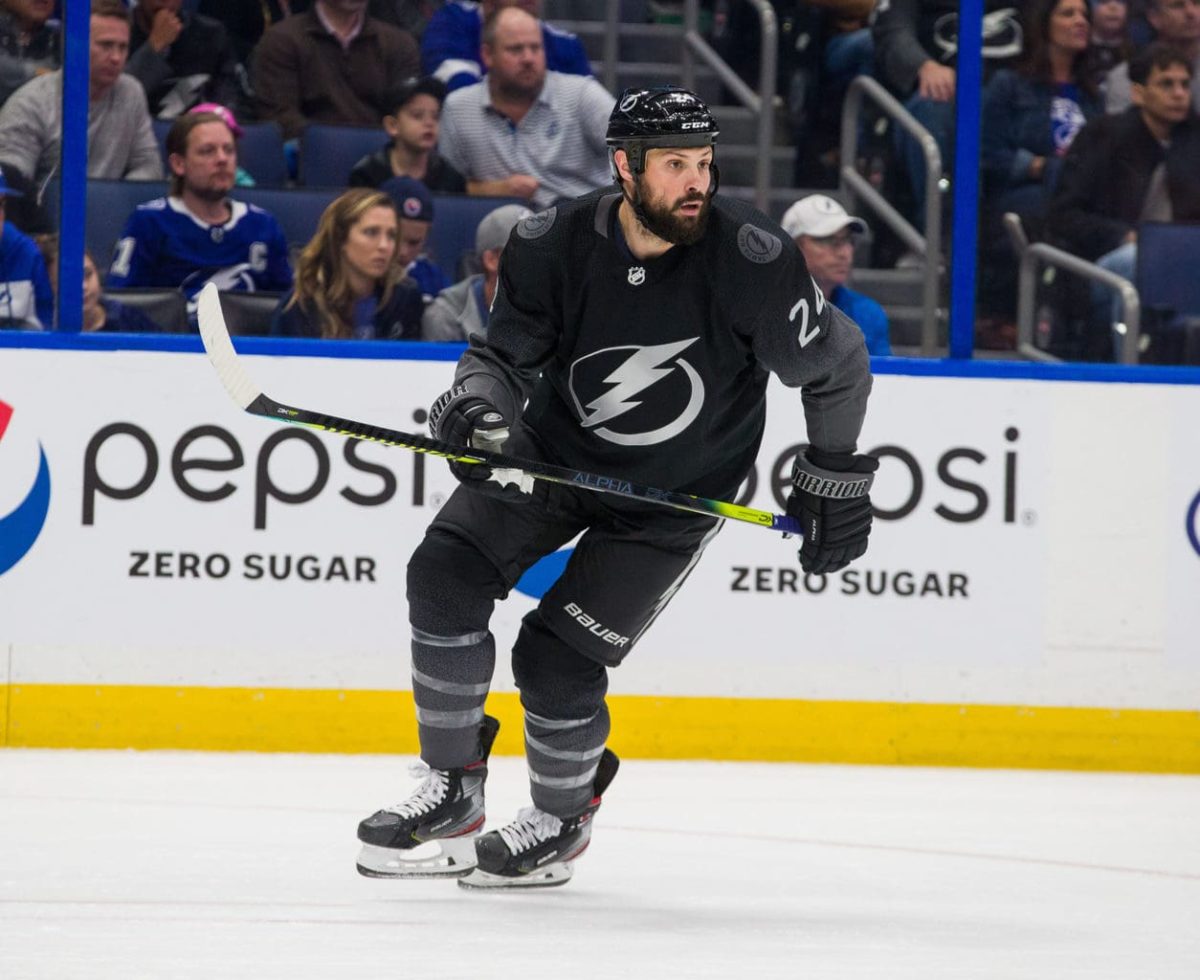 I can see an argument for Bogosian to be in the opening night lineup, but I think Dermott brings a lot more value in terms of defensive play and play driving. Bogosian will certainly see ice time with the Maple Leafs, it just depends on how much. All in all, he was a great signing for the Maple Leafs and I can't wait to see him in the blue and white.
Rasmus Sandin
Sandin is one of the more intriguing players on this list. Having suited up for the Maple Leafs last season, he managed to put up eight points in 28 games. He also suited up for the Marlies where he scored two goals and had 13 assists for 15 points in 21 games.
In my opinion, Sandin looked decent in his brief stint in the NHL last season. He has great vision and is able to hit his forwards breaking through the neutral zone with ease. He is great at closing the gap and keeping forwards to the outside of the offensive zone to limit their chances. Yes, he struggled at times out on the ice, but in order for him to take the next step in his development, he must be playing against better competition.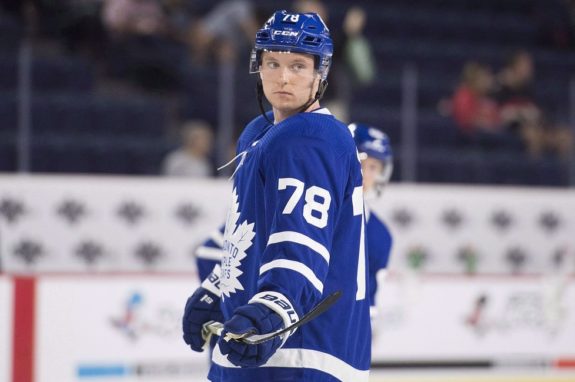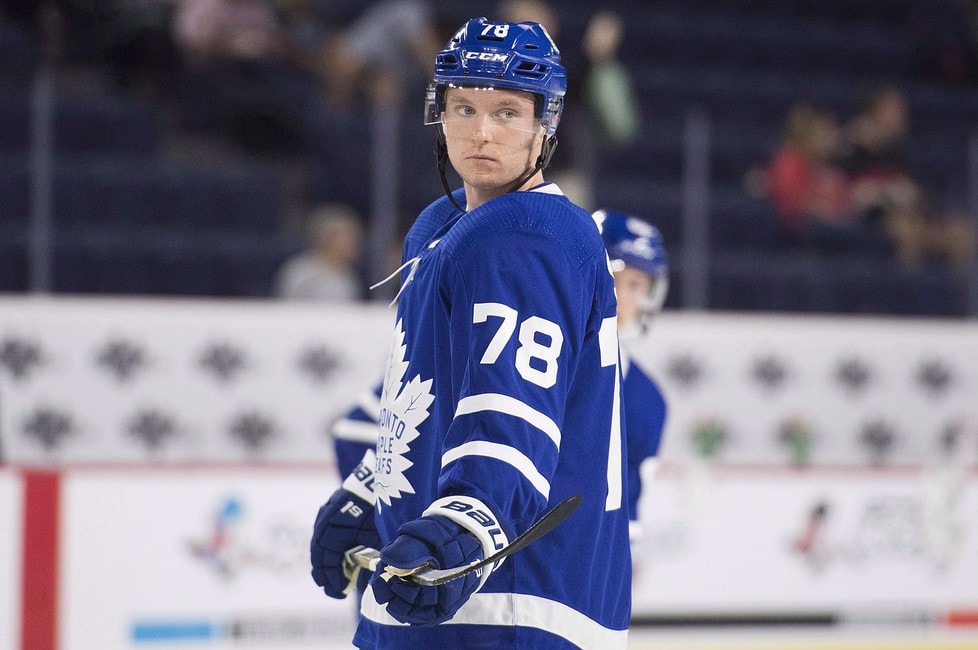 Like Engvall, I expect that other players would draw into the lineup before Sandin. He has great talent, but the depth on the blue line is the best it has been in a long time. With that being said, the Maple Leafs have been unlucky when it comes to injuries on the back end, so having Sandin ready to go is a great option to have. I absolutely agree with some people when they say that he should not be sitting this season, but I do think there is a strong chance he makes the taxi squad.
Aaron Dell
With the rules highlighted above, the Maple Leafs will need to have a goalie on the taxi squad if they only have two on the active roster. With the most likely scenario being they name Frederik Andersen the starting goalie and Jack Campbell as the backup, I would assume the goalie named to the taxi squad would be Aaron Dell.
Suiting up for the San Jose Sharks in 2019-20, he put together a record of 12-15-3 to go along with a 3.01 goals against average and a .907 save percentage. While Dell does not have great height compared to goalies in the NHL these days, he still moves well in his net. He has great puck tracking skills and is rarely caught out of position.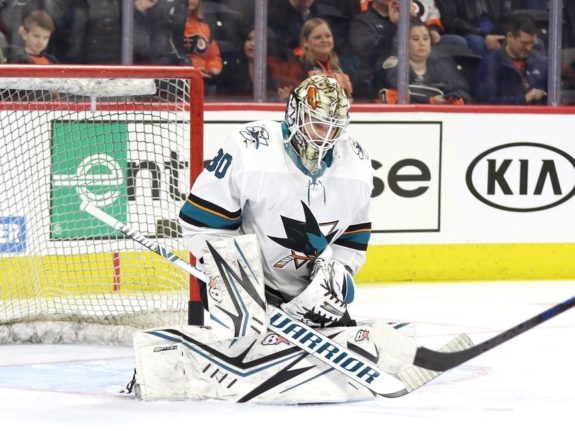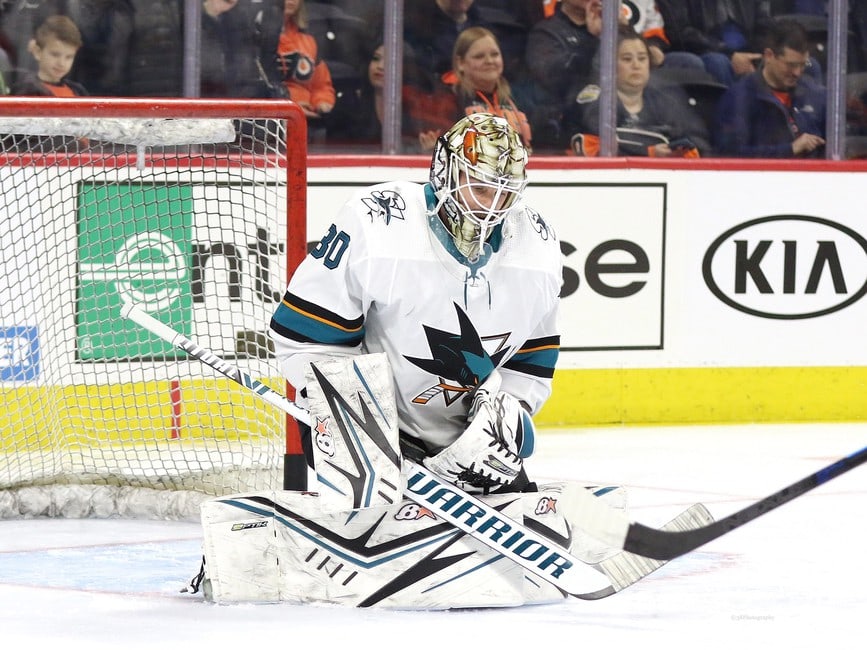 If Andersen or Campbell goes down with an injury, Dell is more than capable of handling NHL duty. He was one of the few bright spots on a terrible Sharks team last season. I was really glad to hear when they signed him as he provides some much needed depth at the goaltending position for the Maple Leafs.
Depth Provides Much Needed Relief
With the team's failure to reach any playoff success over the past few seasons, they went out and addressed many needs this past offseason. Kyle Dubas signed great leaders and mentors for this young group and now has a solid foundation to hopefully make a run. Depth is crucial to any team's success and Maple Leafs fans must be breathing a sigh of relief knowing that they have guys waiting on the sidelines who are capable of making an impact.
---
---
My name is Mathieu Sheridan. I am a writer here at THW who covers the OHL and prospects in general.