The Toronto Maple Leafs completed one of the team's wildest days of transactions in their history as general manager (GM) Kyle Dubas made a trio of trades. Gone are Rasmus Sandin, Pierre Engvall and a third-round pick in 2023, and Leafs Nation can say hello to two defensemen in Erik Gustaffson and a familiar face in Luke Schenn. Dubas was also able to land a first-round pick in the Sandin trade and now has plenty of options still remaining ahead of the trade deadline.
Here's who still could be on the move from the Maple Leafs as Dubas continues to work the phones, looking for upgrades for his hockey club:
Justin Holl
Make no mistake about it, as it stands right now, Justin Holl isn't going to be dressing come game one of the Stanley Cup Playoffs. The Maple Leafs have a number of defensemen who can play the right side and Holl has slid deep down the depth chart with the recent acquisitions.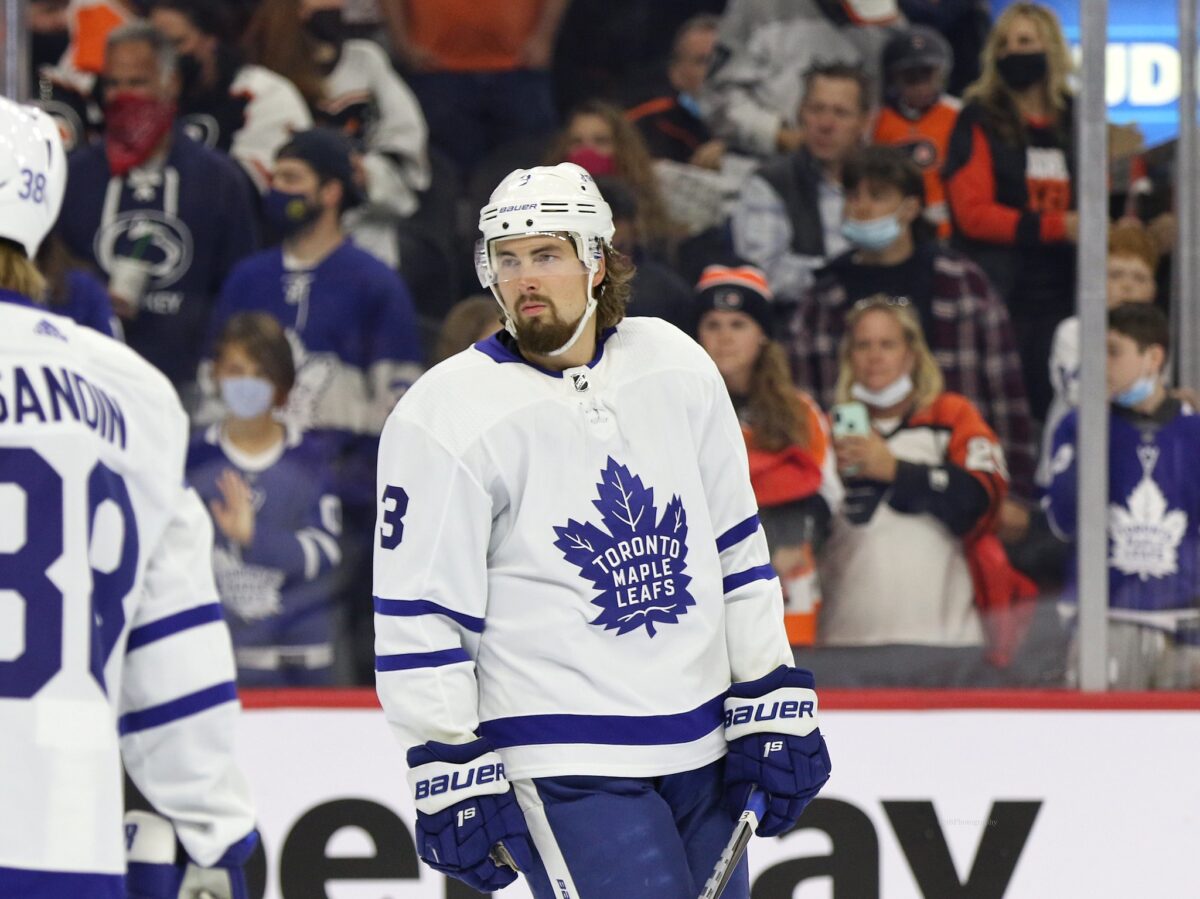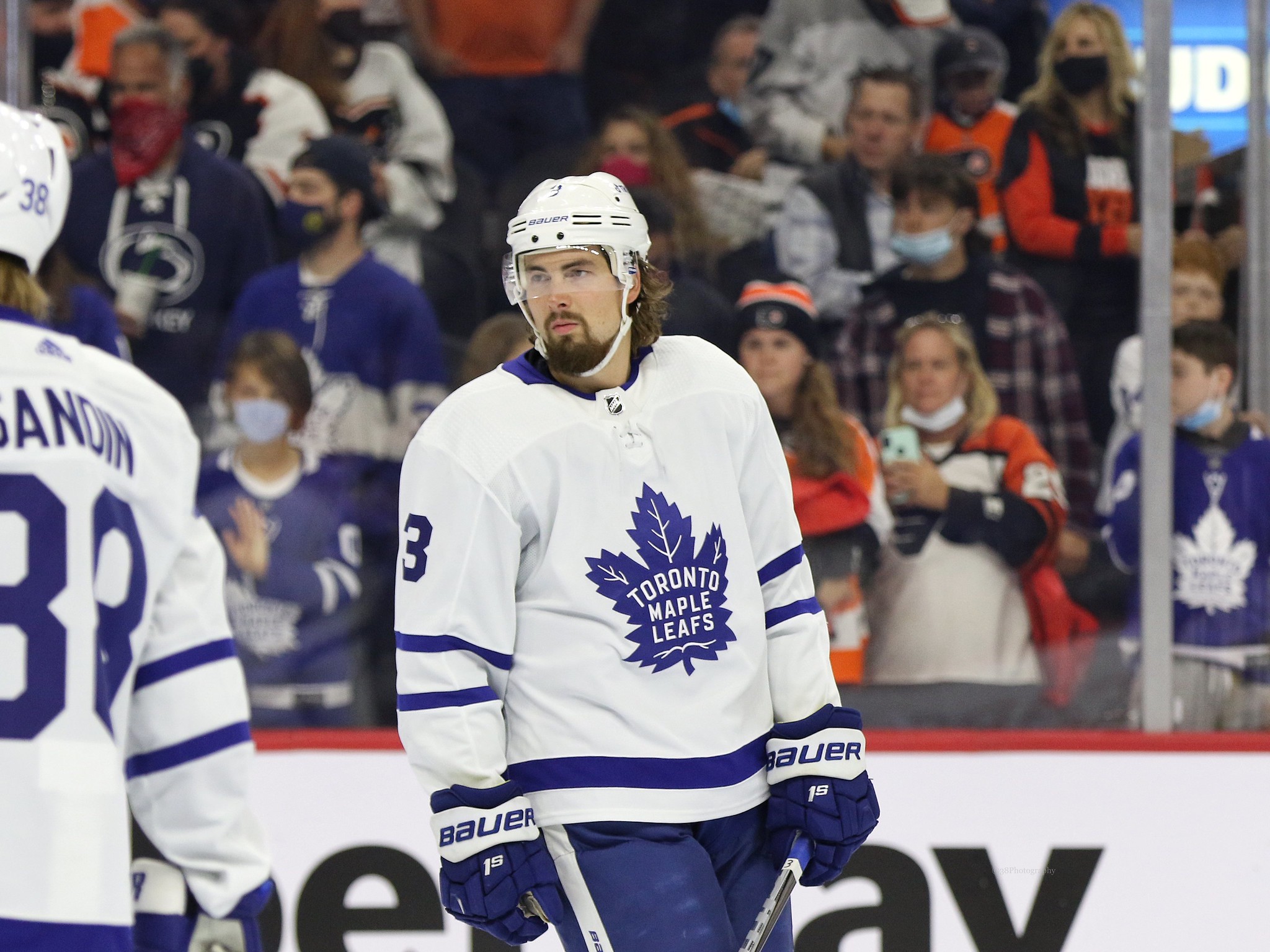 Holl is a pending unrestricted free agent who is making $2 million against the salary cap. His play has been inconsistent all season long and when he's struggling, he's one of the worst defensemen in the league. Dubas will have to package Holl in order to get a team to take him off his hands.
The 31-year-old blueliner is a solid penalty killer and this was essentially why head coach Sheldon Keefe would keep Holl in the lineup on a nightly basis. Now, the Maple Leafs have Jake McCabe and Schenn who can help kill penalties. Here's my reaction below to the Schenn trade with Matthew Zator on our latest Quick Fire episode:
Holl does not have a role on this team anymore and look for Dubas to discuss his name in trades ahead of the Friday deadline.
Alexander Kerfoot
While I expected to see Engvall get traded this season, the same can be said for Alexander Kerfoot. Like Holl, he's a pending free agent who continues to get pushed down the depth chart.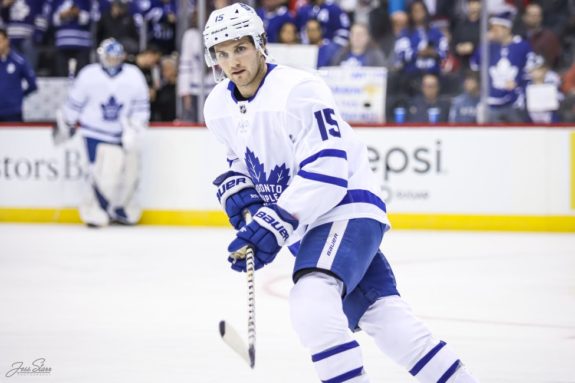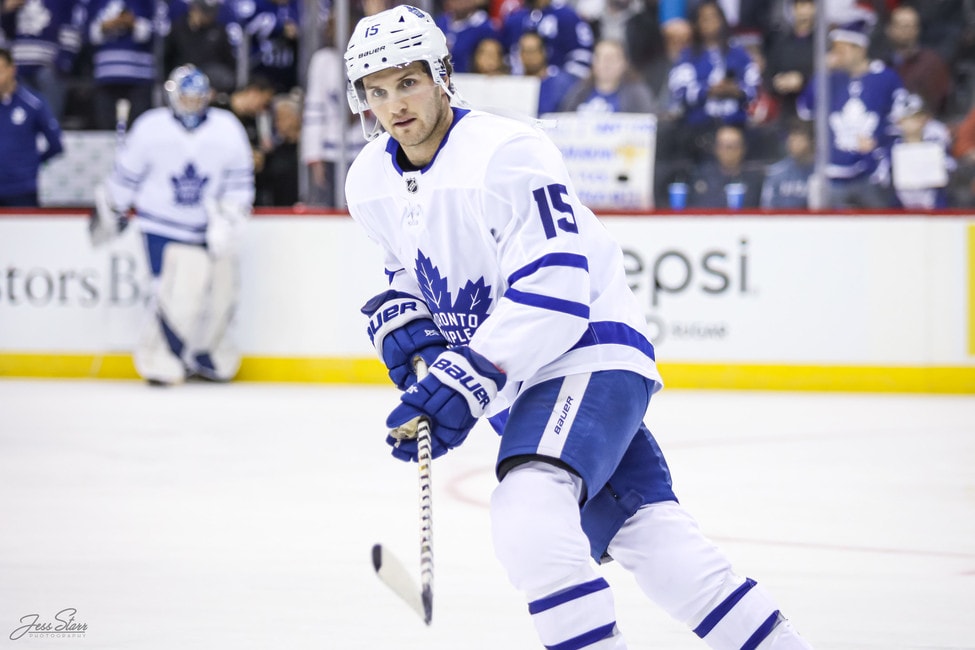 The one thing on Kerfoot's side is the fact he's the coach's Swiss-army knife. He's able to play all over the lineup in just about any role so this won't be a trade where Dubas just gives him away for a mid-round pick, much like we saw with Engvall deal.
Related: 2023 NHL Trade Deadline Tracker
Kerfoot holds much more value to this Maple Leafs' team and it will need to be a significant player coming back the other way. Many including myself, felt he was going to be a part of the Schenn trade with the Vancouver Canucks but that was not the case. This could eventually become a match come next offseason when Kerfoot hits the open market.
As for a trade before this season's deadline, Kerfoot is a prime candidate. He's owed $3.5 million this season against the cap and now is set to play a fourth-line winger role down the stretch. With so many versatile forwards who can play either wing and center, Kerfoot's certainly on the block as trade talks continue.
2023 First-Round Pick
In the surprising trade of Sandin to the Capitals, it wasn't necessarily seeing the young defenseman get dealt that was the surprising part, it was the fact Dubas was able to land a first-round pick in the process.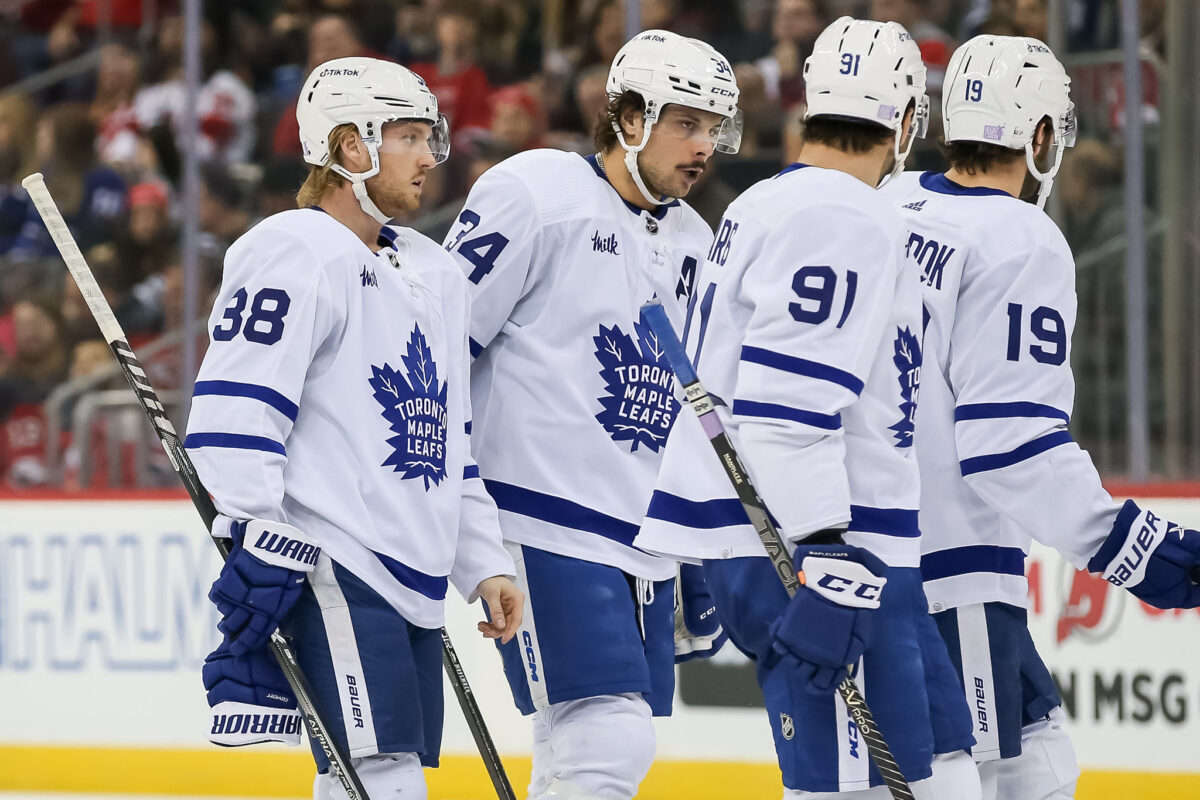 The pick originally belonged to the Boston Bruins and was dealt to the Caps in the Dmitry Orlov deal. Now, it sits with Dubas who hasn't been shy to move any and all draft picks ahead of this trade deadline. Here's my reaction to the Sandin move by the Leafs, who ship out a Sault St Marie Greyhound alum:
To me, this draft pick is in play at the moment as trade discussions continue. Leafs management is going all in and there's no doubt they have interest moving the pick for another impact player. Adding a first rounder to one of Holl or Kerfoot and say a mid-level prospect, could fetch the Maple Leafs another player who can move the needle. Dubas has shown he's open to just about any type of trade, and with these three assets, there could be another creative deal up his sleeve.