The Toronto Maple Leafs are one loss away from another year where they didn't have what it takes to win a championship. They have dropped the first three games of their second round series and are one loss away from being swept by the Florida Panthers, the team who beat the Presidents' Trophy-winning Boston Bruins in seven games.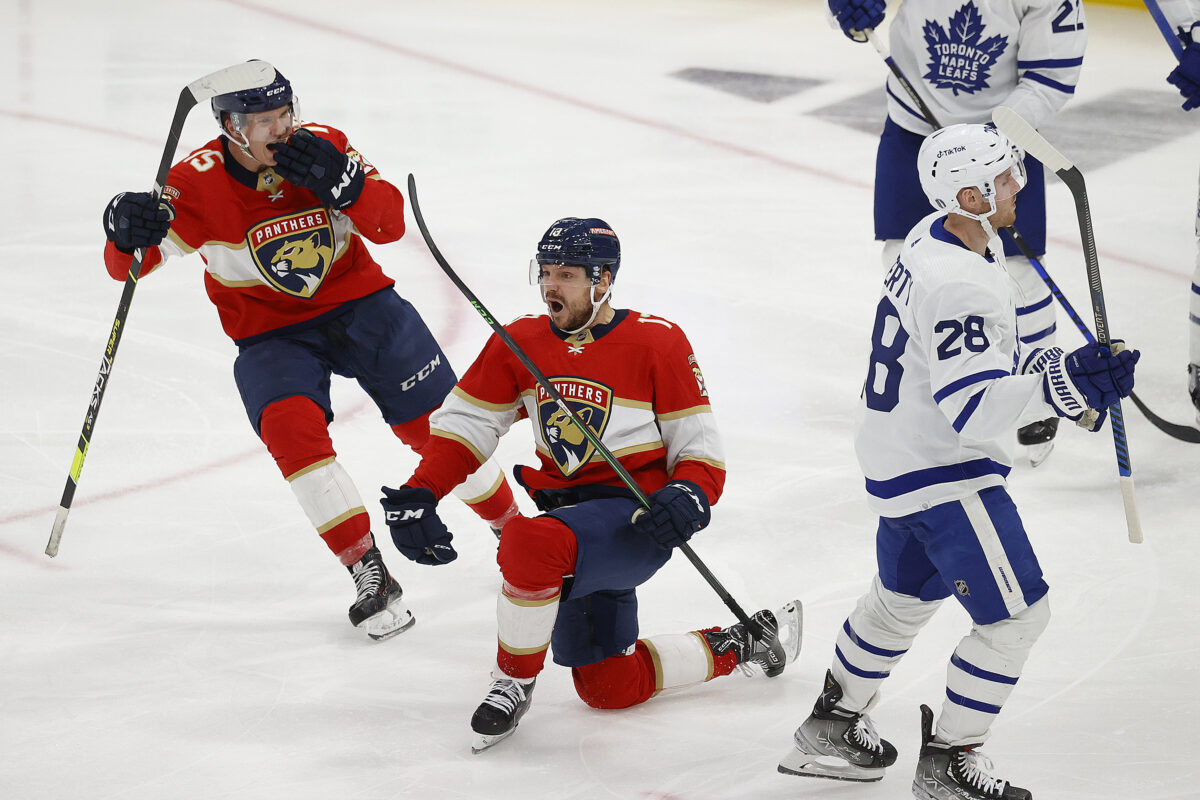 The Panthers won Game 3 by a score of 3-2 in overtime on the back of Sam Reinhart's overtime winner. The Maple Leafs pushed for the go-ahead goal in the third period out-shooting them 11-7. Despite that effort, they did not have an answer for Sergei Bobrovsky.
Maple Leafs Stars Couldn't Solve Bobrovsky
Out of the Maple Leafs' core five players, Auston Matthews, John Tavares, Mitch Marner, William Nylander and Morgan Rielly, only Nylander and Rielly registered a point. Nylander a primary assist on Erik Gustafsson's goal, and Rielly a secondary assist on Sam Lafferty's opening tally of the contest. Adding insult to injury, these five players combined for a total of nine shots over the Game 3 loss. That is not good enough for a team trying to win a hockey game.
Related: Maple Leafs vs Oilers Stanley Cup Final Could Actually Happen
---
Latest News & Highlights
---
Bobrovsky stood tall with 22 saves off of 24 shots for a .917 save percentage. He had a surprisingly light workload, even with the Maple Leafs pushing in the final frame in an attempt to avoid overtime. With Game 4 not scheduled until Wednesday, they have some time to watch more tape on Bobrovsky to try and find a weakness in his game to exploit while their playoff dreams hang in the balance.
Samsonov Injured At Beginning of 2nd Period
Ilya Samsonov left Game 3 during the first minute of the second period, following a collision with his teammate Luke Schenn. Schenn was trying to break up a 2-on-1 at the time, which resulted in a penalty in addition to Samsonov's injury. The Panthers scored on the ensuing power play and the momentum shifted with them. Schenn did what he needed to do in order to prevent a goal on the play, but losing your starting netminder and receiving an infraction in the process are really tough pills to swallow. If Samsonov isn't good to go for Game 4, they will lose one of their difference-makers in a do-or-die contest.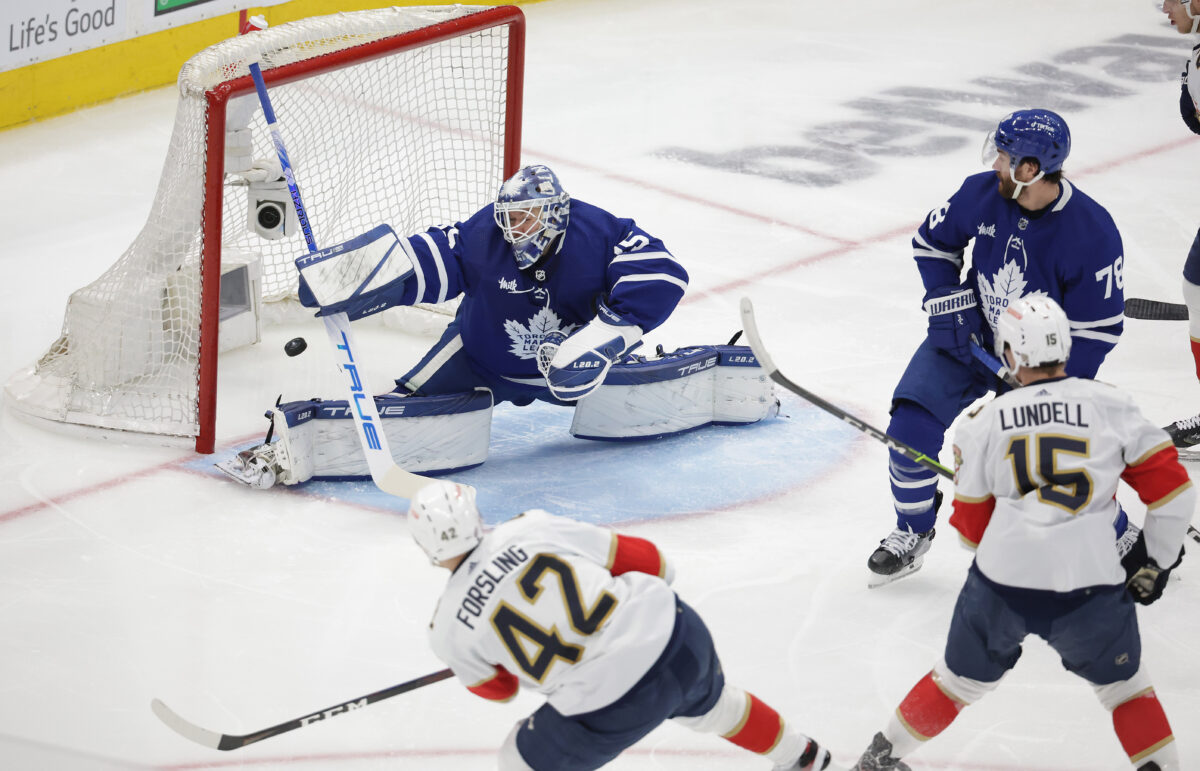 The Panthers hadn't found a way to score on Samsonov, but scored early on Joseph Woll. It's a tough situation to come in relief on the penalty kill. Anthony Duclair made a slick move on a breakaway, which the netminder couldn't extend his pad over in time. It's hard to fault the goaltender on the Duclair goal. Even harder to blame him for the Carter Verhaeghe tip-in either. With the shift in momentum, the Panthers were just too much for the Maple Leafs.
Teams Down 3-0 Have Come Back To Win 4 Times
There have been 204 teams in the same situation as the Maple Leafs and only four have ever come back from a 3-0 series deficit; the Maple Leafs in 1942, the New York Islanders in 1975, the Philadelphia Flyers in 2010 and the Los Angeles Kings in 2014. That's a success rate of 2%. In 62% of these 3-0 series deficits, the team that is up 3-0 finishes off the sweep in Game 4. Even if they make it to Game 7, only four teams out of nine have won that game. The odds are not in their favor.
The Maple Leafs core five are going to have to show up for Game 4 in a big way. They need their starting goalie to be good to go. They need more from everyone up and down the lineup. Their playoff dreams are fading and only they can make those dreams come true.