The New York Islanders have some business to take care of in the offseason. As they are a veteran team with many older guys spread throughout the lineup, the best thing for them is to get a bit younger. That means moving on from veterans who are unrestricted free agents (UFA) at the very least. That's where Scott Mayfield comes in.
Mayfield has only known one team as he was drafted by the Islanders in the second round in 2011. He has played games in the NHL since he was 21 years old but didn't become a regular in the Islanders' lineup until the age of 25/26. He's not known for his offense even though he set career highs in goals (six) and points (24). But along with that, his ice time also went up this season, proving that even though he should fit in on a third pairing of a team, he can do much more and slide up the lineup if needed.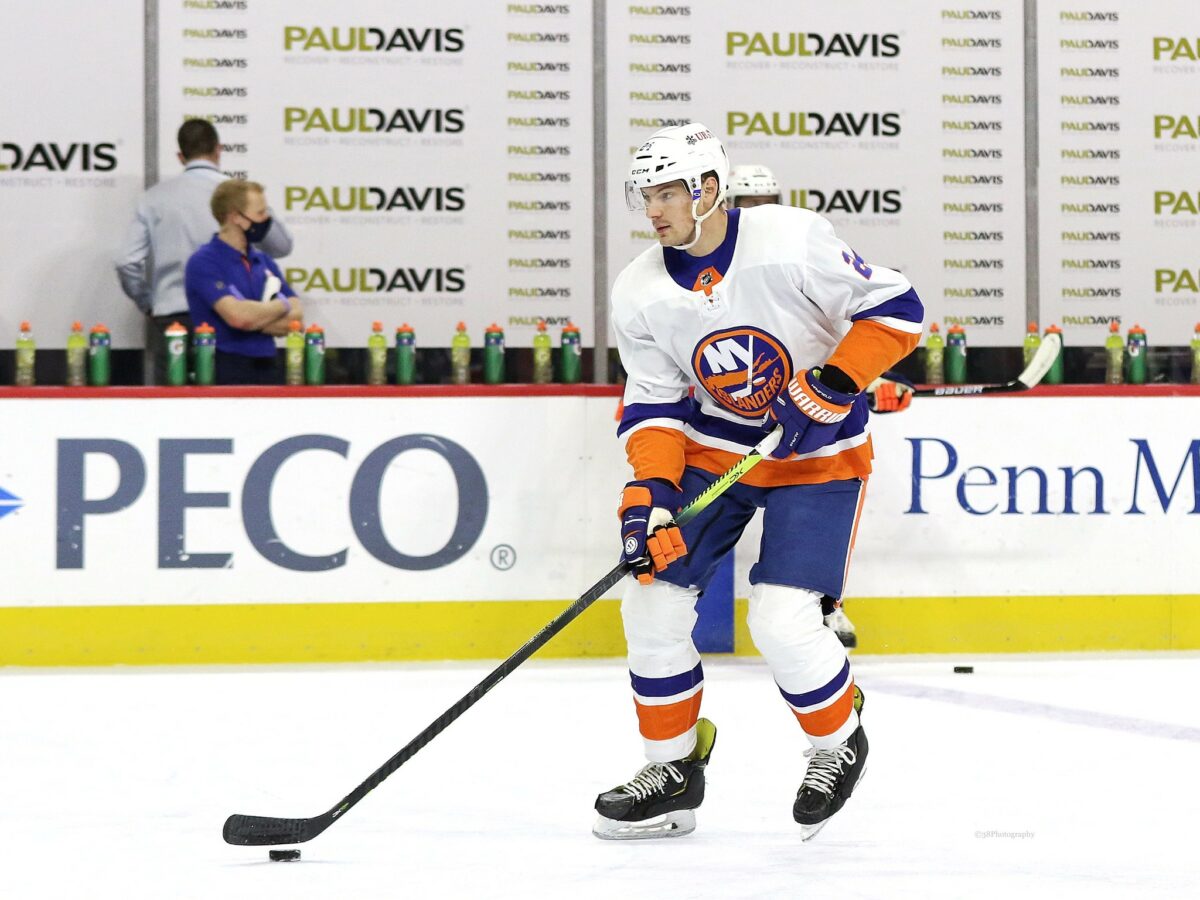 Since the Islanders are trying to get younger and it seems like Samuel Bolduc has earned a spot on the team next season, it may be one-sided in the decision to let Mayfield walk in free agency. He's gone on record and said, "I love it here. My wife loves it here. We've kind of set up, we have a house now. I love the guys in the room, I love the ownership, I love the front office, coaching staff, they coach the way I like. It's an ideal situation. We like it there a lot" (from 'Scott Mayfield offers ringing Islanders endorsement ahead of free agency', NY Post, 1/14/23). Let's look at three free agent destinations he could land in.
Edmonton Oilers
The Edmonton Oilers are going to be making a few adjustments to their team next season since they have to re-sign a few free agents and don't have much cap space. Moving a player or two seems likely, and with that, they might have a hole on the right side that needs filling.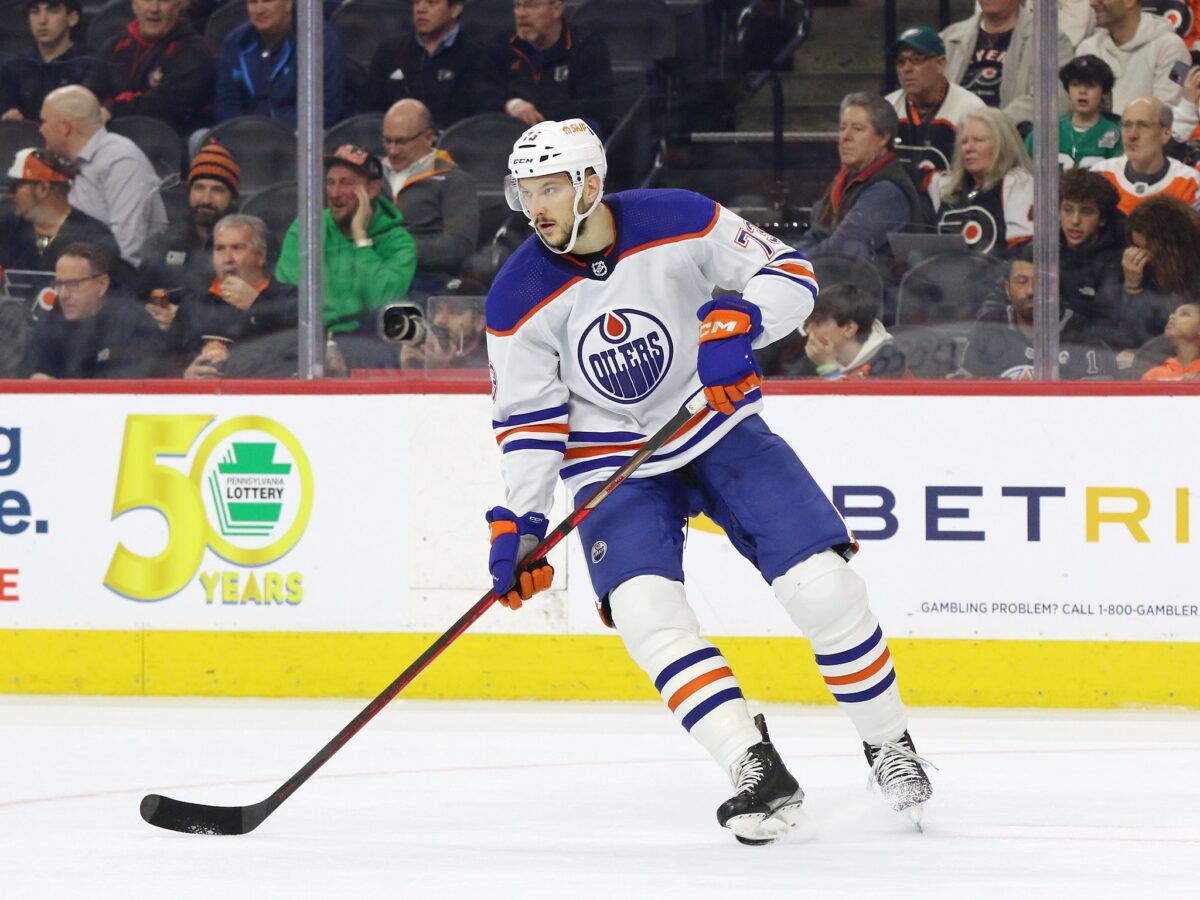 Even though the Oilers dress 11 forwards and seven defensemen more often than not, that is only because there isn't a ton of trust in Vincent Desharnais and young Philip Broberg yet. Desharnais has proven as much this postseason with some bad turnovers and being a healthy scratch. He has played well in his first taste of the NHL this season, but realistically he won't be one of the top options to play on the Oilers' defense next season. The team elected to trade a right-shot defenseman for a left-shot defenseman at the trade deadline, and since there is no help coming on the right side from their system next season, Mayfield can be a cheaper addition that will help prevent goals. That's the area where the Oilers need to improve, not scoring.
Florida Panthers
There are going to be some changes this offseason in regards to the Florida Panthers' blue line as Radko Gudas is likely testing free agency and the team must add a bit more than a couple of players on league minimum deals. While the Panthers are set to have cap space to work with, that doesn't mean they need to go out and blow it all. Mayfield would be a valuable addition considering they will likely have a spot open on the right side and Aaron Ekblad isn't known to stay healthy the entire season.
---
Latest News & Highlights
---
When an injury inevitably comes, Mayfield can easily step up and provide key minutes like he did this season, logging over 21 minutes per game. He feels like he deserves a long-term deal after 428 games, so Florida is one of the teams that may have the motivation and space to provide that.
Anaheim Ducks
Although the Anaheim Ducks should improve next season with a number of their young players getting a year of experience and players like Jamie Drysdale getting healthy, they might be one of the only teams that could lock up Mayfield for longer than a couple of years.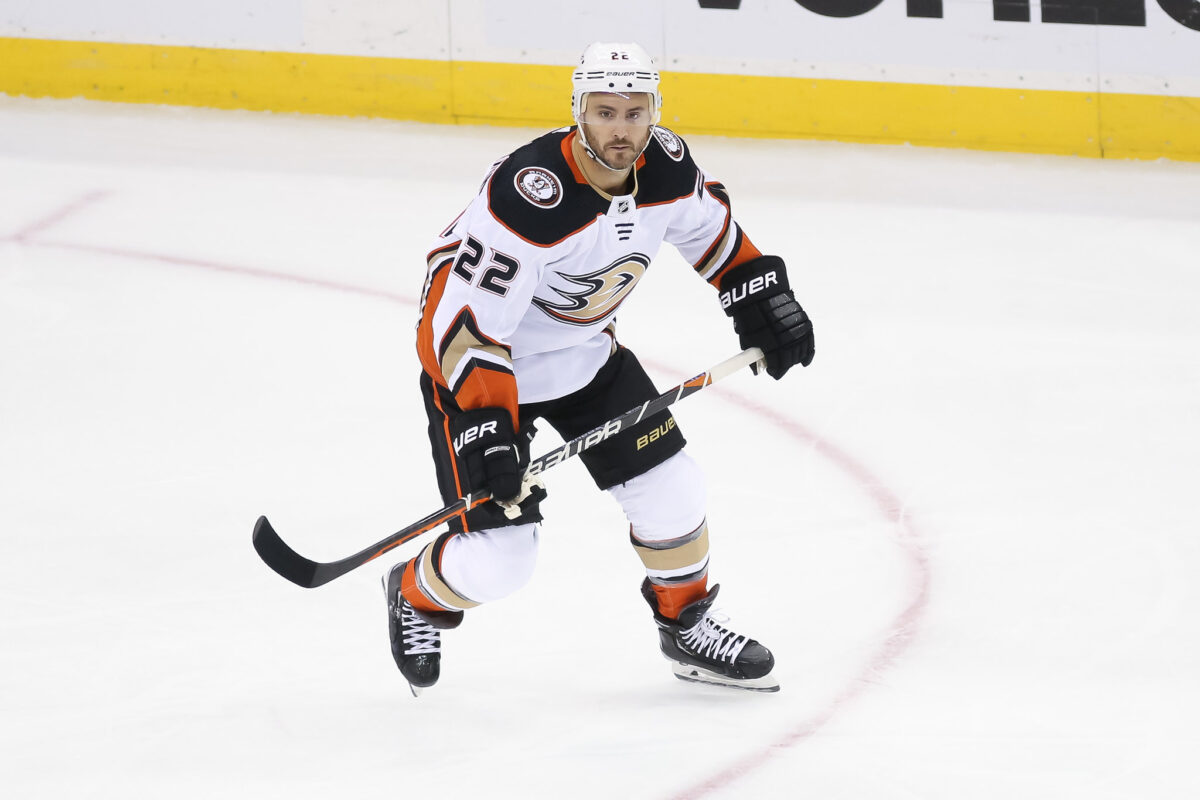 Now that John Klingberg is gone and a player like Kevin Shattenkirk likely won't be returning, the right side is extremely bare. Simon Benoit should be considered a sixth/seventh defenseman, but without any moves, could be slotting in on the second pairing. It should also be noted that Drew Helleson, although he is the Ducks' next best option on the right side to get the callup, isn't ready just yet with only one season of pro hockey under his belt. Whether Mayfield could get a contract with a bit of a higher average annual value (AAV) from the Ducks for the short-term or be signed for longer, they need to fill their ranks and need help at both five-on-five and the penalty kill where Mayfield is strong. It's likely he is trade bait at the deadline if a short-term contract is agreed upon with the Ducks.
Related: New York Islanders 2022-23 Player Evaluations: Defensemen
While the Islanders don't have room for Mayfield anymore, he is a valuable asset that is one of those players who can step up when needed. That is important for playoff teams to have around, but his veteran presence and the way he plays the game can also benefit a younger roster. He might not be a flashy signing, but one team is going to benefit greatly from acquiring him.