As the possibility of making the playoffs becomes less likely by each passing game for the Montreal Canadiens, the likelihood of general manager Marc Bergevin trading away captain Max Pacioretty before the Feb. 26 trade deadline grows substantially. Whether or not this is the right move to make, the return for the perennial 30-goal scorer must be as valuable as he is to the team if a trade is to be made.
A Season to Forget for Pacioretty
The 2017-18 season has not been kind to Pacioretty. In 40 games this season, the 29-year old has only eight goals, 21 points, and is currently in the worst goal-scoring drought of his National Hockey League career (a single goal in his last 22 games). It would be foolish to assume his current value is high considering the season he is enduring through. However, with the track record that Pacioretty has established over the past nine seasons in Montreal, Bergevin should be wary of letting go of his top goal-scorer for cheap, as this season is clearly an outlier for the left-winger.
Over his career, Pacioretty has scored 30 or more goals in every season during which he's played more than 45 games. He is sixth in goals in the NHL since the 2013-14 season (149), and has recorded at least 60 points in each of the past four years. His abysmal 5.2% shooting percentage is far off his 10.9% career average, and is 7.9% less efficient than last season. Over the past seven seasons, his shooting percentage has been in the double digits in all but two.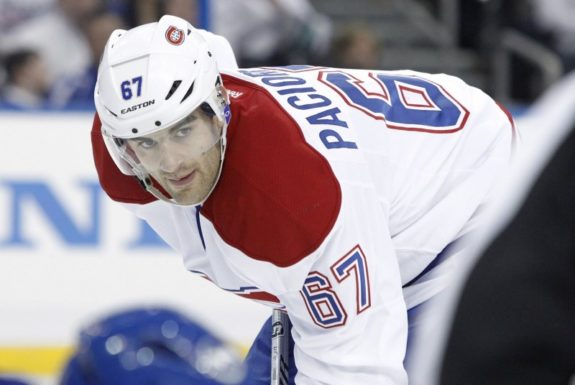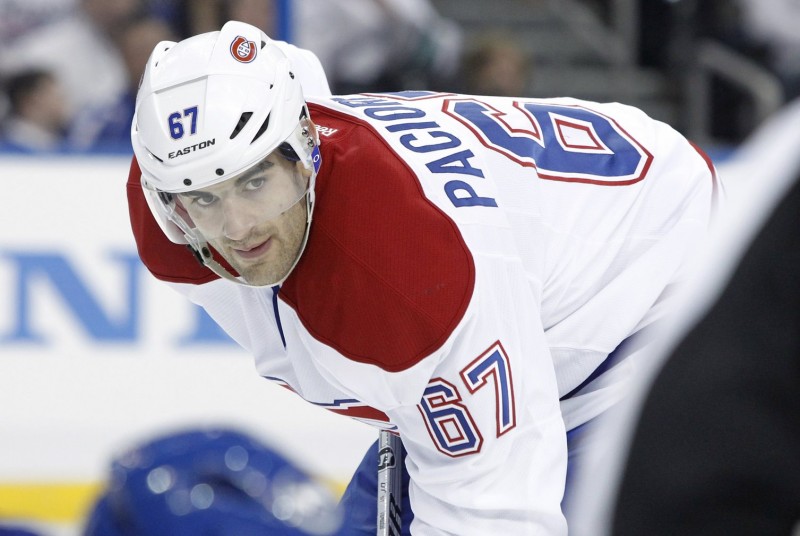 Diving even deeper into his stats, Pacioretty's current PDO at even strength (shooting% + save%) – which is a decent indicator of a player's luck – is 93.1 percent, the lowest of his career. It is also 4.3 percent off his second lowest year, and far away from his career average of 100.1 percent. His goals per 60 minutes (G/60) this season is a mere 0.53, which again, is much lower than his career average of 1.05. His high dangerous scoring chances per game (HDSC/60), 3.83, is also less than what he's averaged over the past five seasons, which is 4.56.
"Every year I've scored a lot of goals, and this is the first time I've had to go through [a drought] like this, said Pacioretty. "Not to say I'm not upset, but I'm proud of my production in years past and I'm definitely not proud of what's going on right now. I think over the last seven years or so, I've proven I can score a lot of goals."
Pacioretty: More Than Goals and Points
Pacioretty's value to the Canadiens goes far beyond his ability to put the puck past an opposing goaltender. So far this season, Pacioretty is averaging 1:53 on the penalty kill per game, third highest among forwards on the team. He is also a key member on the man-advantage, averaging 8.25 power-play goals per season in the past four years.
When judging the value of a player, one must also consider their contract status. Pacioretty, who will earn $4.5 million this season and next, is arguably the league's biggest bargain. Other players who earn the same as Pacioretty include Troy Brouwer, Justin Williams, and Jason Demers.
Considering the way he's performed over his entire career and how much he is paid, Pacioretty is easily one of the most valuable players in the league today. Trading him away for anything less than he is worth is a mistake Bergevin cannot afford to make. Patience will be required in order to make the right deal.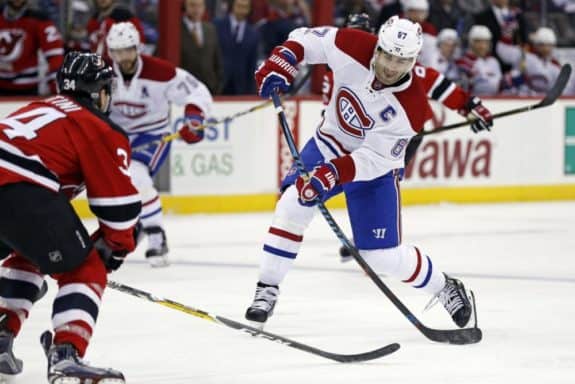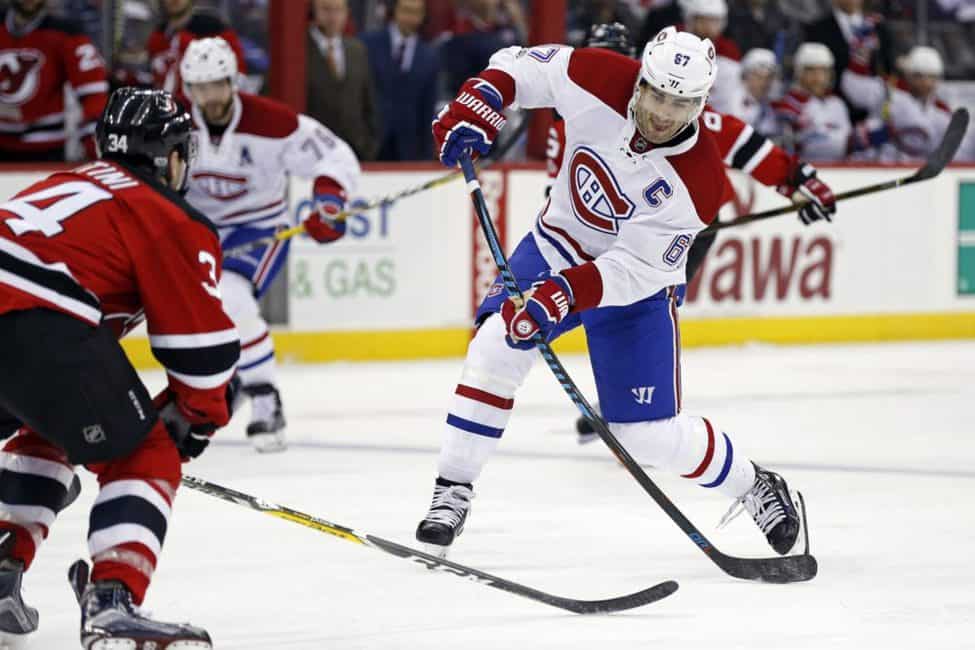 Patience Key for Marc Bergevin
One example of this would be Colorado general manager Joe Sakic. During trade negotiations with former Avalanche and current Ottawa Senator centre Matt Duchene, Sakic waited over a year to find the right trading partner. As a result, in a three-way deal with Ottawa and the Nashville Predators, Colorado acquired Ottawa's first and third-round picks in 2018, Nashville's second-round pick in 2018, Samuel Girard, Vladislav Kamenev, Shane Bowers, and Andrew Hammond. If Duchene, who has only one 30-goal season in his career, yielded that kind of return, a deal involving Pacioretty should fetch a lot more.
Sportsnet insider Nick Kypreos reported that Bergevin is looking to acquire a younger goal-scorer in return for Pacioretty's services. The market dictates that at least one draft pick, likely in the first-round, would be coming Montreal's way in this type of deal, as well. Kypreos also mentioned that Bergevin is is no rush to trade Pacioretty, and would be willing to wait past the trade deadline to make any sort of move, which could mean a deal at the 2018 NHL Entry Draft. Remaining patient and not making a knee-jerk reaction trade is what Sakic did with Duchene, and is exactly what Bergevin must do with the captain of his team.
It is obvious that Pacioretty is struggling, but to suggest that he is anything but an elite-goal scorer in the league would be incorrect. Letting go of Pacioretty would leave a massive hole in the Canadiens' lineup for years to come if the return does not meet the production that he has provided the team over the majority of his career. As for Pacioretty, he will continue to battle to find his way on the ice. Whether it's with the Canadiens or another team, he will be successful regardless.
"If [a trade] happens, that happens," said Pacioretty. "I'm very proud of the past success I've had in Montreal. I know what I can bring and how I can play."
I cover the Montreal Canadiens and Laval Rocket for The Hockey Writers. I am currently a student at the University of Concordia studying journalism in the hopes of one day becoming a full-time sports reporter. I have previously covered the Indianapolis Colts of the National Football League for Pro Football Spot.