There may be no other player underappreciated more in the National Hockey League than Max Pacioretty, and it is hard to understand why that is.
Since being named captain of the Montreal Canadiens in September 2015, Pacioretty has become the favorite target of criticism for the city's media and fan base. From rumors of a potential trade, to questions of his aptitude as the team's leader, the talk around Pacioretty is rarely positive, despite his consistency on the ice.
All-Around Forward
In each of the past four seasons, Pacioretty has scored at least 30 goals and 60 points. For a team that has only managed to score 2.7 goals per game in that same time span, Pacioretty is far from the problem.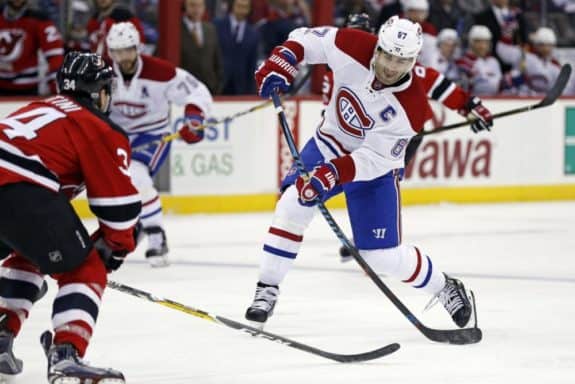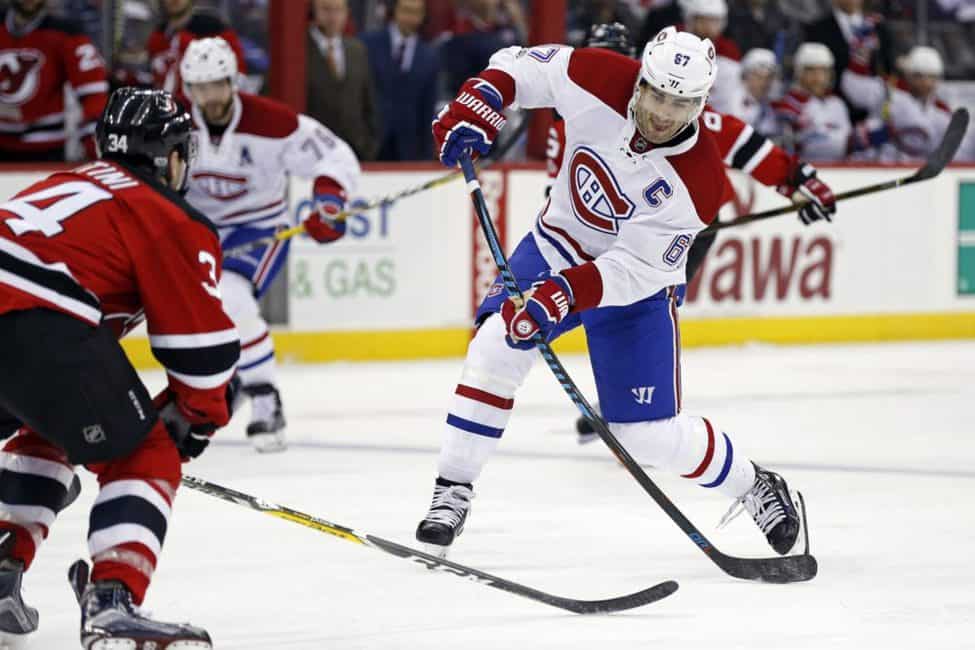 Since 2008, only two players other than Pacioretty have finished a season with 30 or more goals for Montreal. Erik Cole hit the mark during the 2011-12 season, and Alex Galchenyuk did the same in 2015-16. Pacioretty is also the only player with multiple 30-goal campaigns for the Canadiens since Michael Ryder in 2005-06 and 2006-07.  The only season where Pacioretty scored fewer than 60 points since joining the Canadiens full-time in 2011 was during the lockout-shortened season in 2012-13, where he averaged 1.13 points per game in 44 contests.
In comparison to the rest of the NHL, only Alexander Ovechkin, Sidney Crosby, and Joe Pavelski have scored more goals than Pacioretty's 149, with 207, 156, and 150 goals over the past 4 seasons, respectively.
On top of his goal-scoring prowess, Pacioretty is a shot-generating machine, averaging 4.17 shots per game this season, and over 3.6 shots per game over the previous 4 seasons.
While his effectiveness on offense is undeniable, Pacioretty's value as a two-way forward cannot be understated. Over the past several seasons, the Canadiens' captain has become an important piece on the penalty kill, averaging 1.52 shorthanded minutes per game this season, third highest on the team among forwards.
Pacioretty will not hesitate to engage in physical play either, averaging just under 1.5 hits per game, fourth-highest among Canadiens' forwards who've played more than 20 games.
Max Pacioretty – The Player's Captain
Pacioretty is often criticized for not being the right person to captain the Montreal Canadiens. Players like Shea Weber due to his experience or Brendan Gallagher because of his unrelenting effort are often seen as better candidates for the position. Because of his tendency to score in bulks during hot-streaks rather than consistently throughout the season, Pacioretty is characterized as lazy and uninterested at times. It was even once reported that former Canadiens' head coach Michel Therrien called Pacioretty the worst captain in team history prior to the beginning of last season while he was still with the organization. Therrien was quick to dismiss the rumors, but Pacioretty's reputation took a hit nonetheless.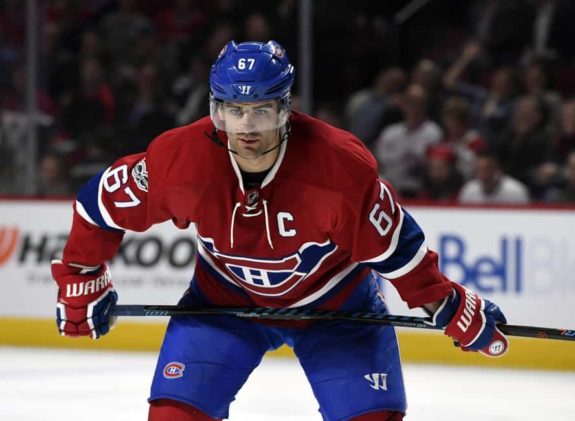 While one can argue and make a strong case as to why Weber or Gallagher would be better suited to captain the Canadiens, is it important to remember that it was the players that voted Pacioretty as their captain two years ago. Pacioretty has clearly earned the respect of his teammates, and while some may question him from the outside looking in, those on the inside who know him the best hold him in the highest regard.
When all things are considered, other than Carey Price, Max Pacioretty is the Canadiens' most valuable player. Providing elite offensive skill mixed in with superior defensive abilities for a forward, Pacioretty is a true all-around hockey player. With an annual cap hit of $4.5 million dollars per season over the next two years, Pacioretty's contract is also one of the league's biggest bargains. It is easy to understand why teams would love to acquire Pacioretty. The value he can provide a Stanley Cup contender is obvious.
If the Canadiens consider themselves in the pack of teams eyeing success in the playoffs, trading away Pacioretty would be a colossal mistake. Goals are hard to come by as it is, and getting rid of the best goal-scorer in the lineup to fix that is not the answer.