Despite the long-term ramifications of the trade that brought him here, there is no denying Shea Weber remains one of the top defensemen in the game. That's not just due to his reputation, but overall effectiveness, as evidenced by his 500th career point, scored against the St. Louis Blues on Tuesday.
Weber Hits Two Milestones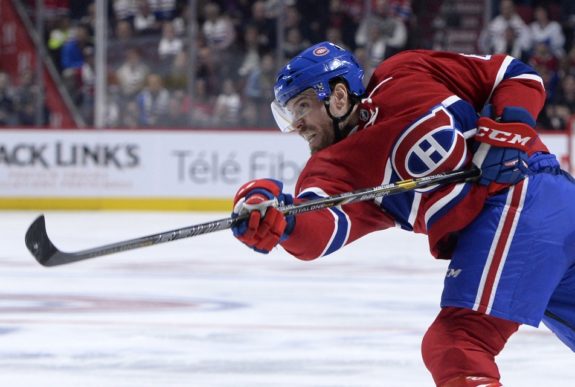 Weber didn't just get his 500th (and 501st) point(s) against the Blues. The game also marked his 100th appearance as a Hab, making the accomplishment all the more sweet. Of course, with Weber under contract until 2026, he's on pace to play in well over 500 more games as a Hab.
The main concern with the deal has always been whether or not Weber can maintain such a high level of play after consistently finishing, when in his prime, among the top vote-getters for the James Norris Memorial Trophy as the league's best defenseman. With 16 points on the season, Weber is just a stone's throw from the top 20. In terms of goals, with the two he scored against the Blues, he's tied for third with six.
As such, only looking at his offensive numbers, Weber remains a No. 1 defenseman in this league. He's not really close to falling out of that upper echelon either, in an era that (justifiably) values offense above defense, even among actual defenseman. Once you take into account his worth in his own zone, that's when his value really comes to the forefront, as the best in the league at suppressing goals last year, according to Travis Yost.
Where Price Goes
Granted, Weber owes a great deal of his success in that regard to the play of goalie Carey Price and where that goes so will the optics of the trade. However, where Price's play goes, so too will the Habs as a whole. That has been widely established by most everyone who has watched the team play over an extended period of time since the goalie's arguable breakout season in 2013-14.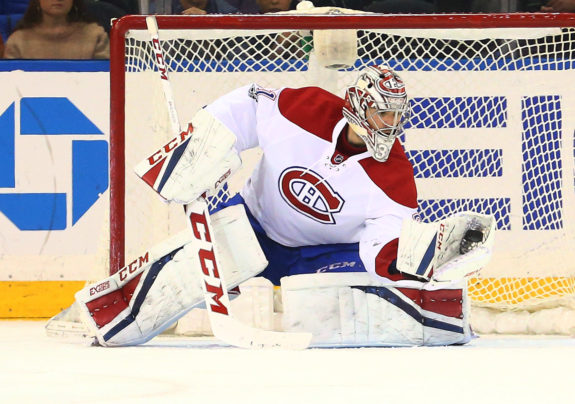 Hell, it was essentially publicly confirmed as being the case by general manager Marc Bergevin when he made the trade for Weber in the first place. Going one way was P.K. Subban, an offensively dynamic defenseman whose value lies in his ability to keep the puck out of his own zone. Coming to Montreal was Weber, who has made his bones by primarily keeping pucks and opposing players out of the goalie's crease (and offensively on the power play). The Canadiens cemented their strategy of building around Price with that deal. Love it or hate it, the Habs have made their bed and must live with the ramifications. Weber's play makes it a little easier to breathe easier for now.
Weber vs. Subban
Weber and Subban will forever be tied together as a result of the organization's decision to go in another direction. Canadian comedian Peter Keleghan probably said it best as one of the stand-out acts at Subban's Just for Laughs gala last summer. Reading aloud a letter to Bergevin, Keleghan lamented the loss of Subban and vocalized his disgust at the GM for making him feel so badly that a player of Weber's caliber was coming to town.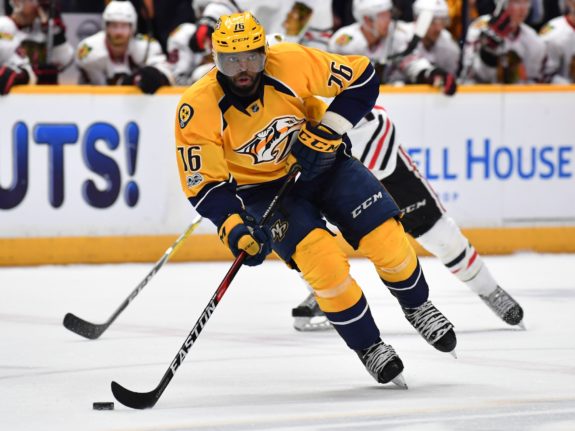 Fans of any team acquiring a defenseman like Weber should not feel as though they lost the trade in question, because Weber, for all of his drawbacks (just as Subban has his), is still one of the best players in the league. That should never be forgotten. Weber continues to remind Montrealers game-in, game-out.