With the season just passing its midway point, it is a great time to reflect upon what has happened so far, and which players are front-runners for postseason awards (yes, I am aware there is a long way to go in he season):
Before we begin, I still think the NHL would be better served by moving its postseason awards ceremony from Las Vegas to whichever city is hosting that year's draft. It would create an event weekend and bring the focus of the sporting world upon the NHL Draft, which tends to be overlooked by fans and media alike.
Hart Trophy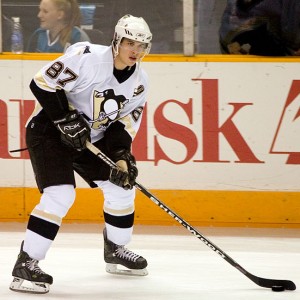 Contenders: Sidney Crosby, Pittsburgh; Tim Thomas, Boston; Steven Stamkos, Tampa Bay; Daniel Sedin, Vancouver; Henrik Sedin, Vancouver; Mike Richards, Philadelphia
Mid-Season Winner: Crosby
Crosby has been unbelievable all season, and his value to the Penguins has been evident during his absence due to a concussion. In the three games Crosby has missed, the Pens are 0-2-1 and have scored just three goals. More importantly, Pittsburgh does not look as confident without Crosby on the ice.
When he has been on the ice, Crosby has been virtually unstoppable. He leads the league in goals (32) and points (66) and put together a 25-game point streak which keyed a 12-game Pittsburgh winning streak.
Vezina Trophy
Contenders: Tim Thomas, Boston; Henrik Lundqvist; New York Rangers; Marc-Andre Fleury,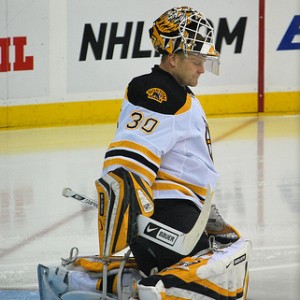 Pittsburgh; Ondrej Pavelec, Atlanta; Pekka Rinne, Nashville; Semyon Varlamov, Washington.
Mid-Season Winner: Thomas
The 36-year-old Thomas came into the season as the No. 2 behind Tuukka Rask in Boston, but quickly took control of the top spot with superb – if not superhuman – play. Thomas, who won the Vezina two years ago, leads the NHL in save percentage (.946), goals against average (1.77 – 0.31 better than second-place Varlamov), and shutouts (6) while posting a 19-4-6 record.
Norris Trophy
Contenders: Dustin Byfuglien, Atlanta; Nicklas Lidstrom, Detroit; Tobias Enstrom, Atlanta; Kris Letang, Pittsburgh; Lubomir Visnovsky, Anaheim; John-Michael Liles, Colorado
Mid-Season Winner: Kris Letang
I know Byfuglien has the offensive numbers and Lidstrom has the pedigree and has been playing unreal, but my vote would go to Letang. One of the best skaters in the league, Letang has been Pittsburgh's second-best player behind Crosby. In addition to 7 goals and 31 assists, Letang owns a plus/minus rating of plus-20 and has been a leader for the Penguins.
Letang showing his passing skills
Selke Award
Contenders: Ryan Kesler, Vancouver; Pavel Datsyuk, Detroit; Patrice Bergeron, Boston; David Steckel, Washington; Joe Thornton, San Jose; Jonathan Toews, Chicago
Mid-Season Winner: Kesler
Kesler is likely the winner, thanks to his ability to block shots (43), play the body, his high plus/minus rating (plus-16), and the fact that he is the prohibitive favorite among fans and writers. However, Toews has been simply amazing for the Blackhawks and is a dark horse in the race. Toews leads Kesler in two key defensive categories, takeaways (49 to 35) and faceoff percentage (59.6 to 57.7), and has been the most consistent Chicago player in both ends.
Calder Trophy
Contenders: Logan Couture, San Jose; Jeff Skinner, Carolina; Bryan Bickell, Chicago; John Carlson, Washington; Derek Stepan, New York Rangers; Sergei Bobrovsky, Philadelphia
Mid-Season Winner: Couture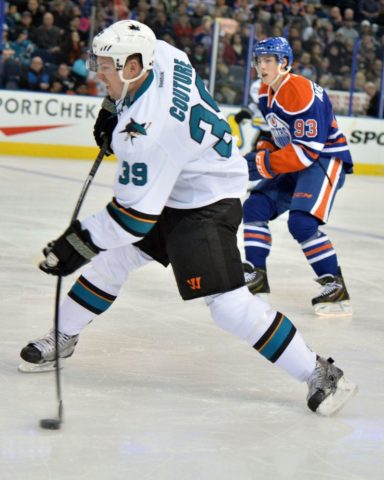 I am a bit biased, having covered Couture for San Jose's AHL affiliate in Worcester, but the 21-year-old has earned it. He leads all rookies (and the Sharks) with 19 goals – including a rookie-leading five game-winners and 5 power-play goals. In addition, Couture is logging just under 18 minutes a game, earning a plus/minus rating of plus-9.
Jack Adams Award
Contenders: Craig Ramsay, Atlanta; Gus Boucher, Tampa Bay; Peter Laviolette, Philadelphia; Alain Vigneault, Vancouver; Barry Trotz, Nashville; Marc Crawford, Dallas
Mid-Season Winner: Boucher
This might be the toughest of all the awards, as all of these teams (with the possible exception of Philly and Vancouver) are playing well above preseason expectations. Boucher gets the nod because it's unlikely many people had the Lightning leading the Southeast Division at the midway point. The Lightning is 25-13-5 despite having some of the worst goaltending in the league. If Dwayne Roloson can stabilize that position, Tampa may make some noise come playoff time.
Steve has been a writer for 20 years, and has covered the NHL, NCAA, and amateur hockey for the likes of the Worcester Telegram & Gazette, the Boston Herald, and New England Hockey Journal. Follow me on twitter @stevekendallthw