For several years, the Wild were known for their depth at defense. Dating back to 2008, the Wild drafted a defenseman with their first pick five different years. This enabled them to put together a very promising and talented prospect pool of blueliners. The Wild took it a step further in the summer of 2013 when the Wild signed free agent Ryan Suter to a massive 13 year, $98 million dollar deal.
Fast forward to the present day, and the Wild have developed a strong defensive core led by Suter, Jared Spurgeon and Jonas Brodin. However, despite drafting all these defensemen in recent years, the Wild had several draft picks who were total busts, while trading others away (Nick Leddy) to other teams.
Defensive Depth Depleted
The Wild have a strong group of defensemen — Suter, Spurgeon, Brodin, Matt Dumba and Marco Scandella were nightly starters for the Wild's blue line in 2016-17. They have done a tremendous job at making this team a defensively sound group, but beyond these five players, the Wild's depth has evaporated.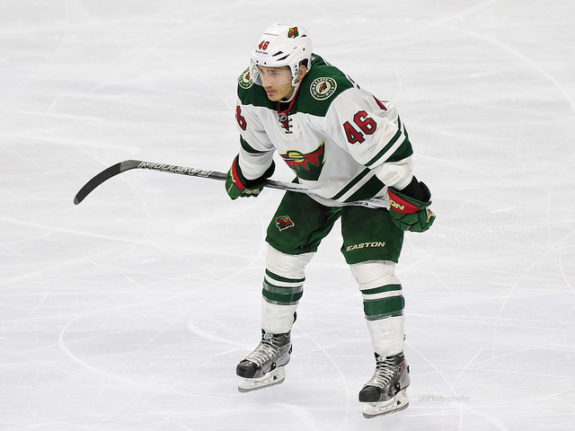 Christian Folin and Nate Prosser split time during the season as the Wild's sixth defensemen, along with Mike Reilly. All three of these guys struggled to play consistently good hockey, hence why none of them were relied upon on a nightly basis. Now with expansion looming, it's very likely that the Wild could lose one of their young defensemen to the Vegas Golden Knights.
Expansion Draft Decisions
Wild management can, and I suspect will, protect seven forwards, three defensemen and one goalie. Suter and Spurgeon are locks for two of those protected spots, but the third spot is still up in the air. Brodin would seem like the most likely d-man to be protected, but there hasn't been a clear cut decision by Wild management. He has also been part of trade discussions as well, so anything can happen.
It all boils down to who the Wild believe would be more valuable to their team. Brodin is a smooth-skating defensive-defenseman but isn't known for providing offense. Dumba needs improvement defensively, but provides an offensive spark. Scandella is a guy I feel they would leave exposed to the Knights. He's coming off of a down year and shedding his $4 million cap hit would be useful for the Wild's offseason plans.
The point of this is, the Wild are going to need to address their blue line this summer. Prosser and Folin are both free agents. Outside of Mike Reilly and Gustav Olofsson, their defensive depth is thin. If the Wild happen to lose a key defenseman through a trade and expansion, their focus going into the summer may be to add a quality defenseman.
What Can the Wild Do?
So how will the Wild improve their defensive depth? If they want to fix it long term, they'll need to draft some more defensemen for AHL depth. Another way they can fix their issue is through free agency.
There are several quality defensemen that are set to hit the market on July 1. Guys like Kevin Shattenkirk and Andrei Markov would come with a big price tag — the Wild would likely look at cheaper options in the $2-$3 million range. Guys like Trevor Daley, Karl Alzner and Matt Hunwick would all be quality options. Hunwick is a good defenseman who'd come at a cheaper price. Veteran guys like Daley and Alzner would provide playoff experience.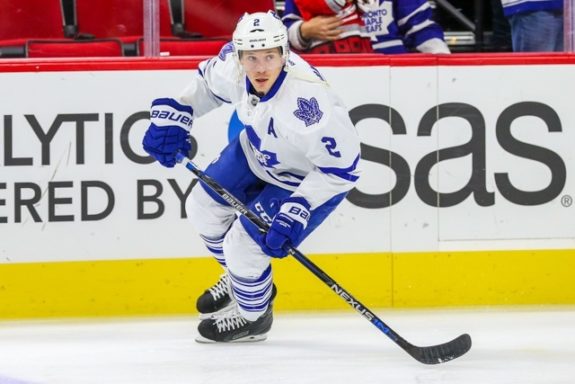 Depending on how much cap space the Wild end up with, a trade for additional defenseman would not be a bad option. The Wild will likely be in the market for a talented forward, but if they can move certain contracts, a trade for a defenseman could happen. TSN's trade bait list has some talented defensemen who the Wild should consider looking into. Calvin de Haan and Nathan Beaulieu are two names that intrigue me.
Beaulieu is a 24-year-old skater who is coming off a career year. He scored 28 points in 74 games this season with the Montreal Canadiens. He's still growing as a player and shows a lot of upside. De Haan is another talented blueliner who is coming off a career year. In his fifth season as a member of the New York Islanders, de Haan set career highs in goals (5), points (25) and shots with 116. Both of these guys could help fill the hole that Dumba or Brodin would leave.