Dean Evason may be new to the Minnesota Wild coaching staff but he arrives with loads of experience. Evason, 53, was hired as an assistant coach on June 6 after spending the last six years as head coach of the Nashville Predators' AHL affiliate, the Milwaukee Admirals. Luckily for the Wild, most of his experience includes winning and reconnecting with familiar faces. The team is hoping that will translate into success at the Xcel Energy Center and beyond this season.
NEWS: #mnwild names Dean Evason as an assistant coach. Evason spent the last six seasons as head coach of the Milwaukee Admirals → https://t.co/LVxXVcOL9E pic.twitter.com/mU7hr6lxeW

— Minnesota Wild (@mnwild) June 6, 2018
"He comes to work every day with a goal and then tries to accomplish it," Minnesota general manager Paul Fenton said. Fenton described Evason as "classy" and a "players coach" before highlighting his vast experience.
Evason a Man of Many Hats
Evason played more than 800 games in the NHL before beginning his full-time coaching career in 1999 with the Kamloops Blazers of the Western Hockey League. He's spent the 19 years since in a variety of roles in the hockey world. After three seasons in Kamloops, he made WHL head-coaching stops in Vancouver and Calgary before graduating to the NHL ranks with the Washington Capitals in 2005.
Evason spent seven years in Washington, working with the team's forwards focusing on faceoffs and the penalty kill. According to the official Wild website, the Capitals finished in the top ten in faceoff percentage in five of the seven seasons Evason was there. He also helped lead the team to the playoffs in his last five seasons and win the Presidents' Trophy in 2010.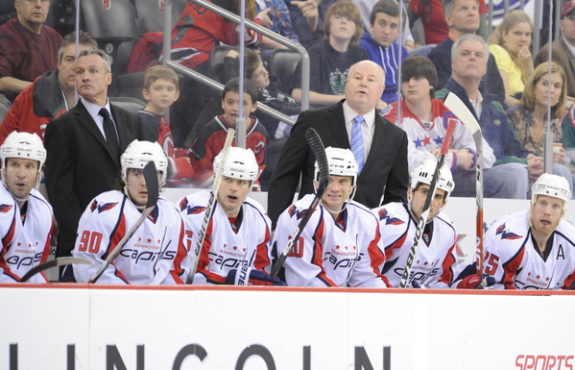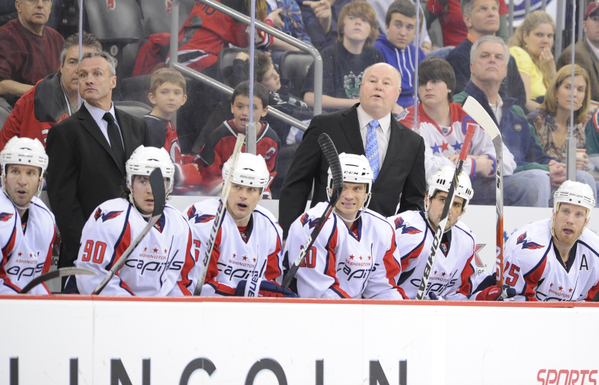 He left the team in 2012 to become the head coach of the Admirals, where he posted a combined record of 242-161-53 over six seasons. His 242 wins in Milwaukee are the most by a head coach in the team's 17 year history.
The Admirals missed the playoffs last year with a 38-32-6 record but finished eighth (18.7%) in power-play percentage according to theahl.com. In 2016-17, the team was seventh (20.6%) in the same category and had the ninth-best penalty kill (83.4%). In 2016-17, Evason led the Admirals to a 43-26-7 record.
Familiar Wild Faces to Help Transition
The Wild organization is filled with people Evason has worked with in the past, most notably head coach Bruce Boudreau and Fenton, so he will know what to expect. For Boudreau, this is a second chance to utilize Evason and make the Wild better. He told NHL.com that this time he plans to draw on Evason's experiences more:
"He was very helpful with me," Boudreau said. "When I first got there, I wasn't anywhere near the coach I am now because you learn every year. And I probably didn't use him as much as I should have used him. But he got along really well with the players, he's a really hard worker. He knows his stuff. He's been in every situation [as a coach], so he's a wealth of knowledge. And he's a good person, so hopefully, it's a smooth transition."
The new guy is also familiar with assistant Bob Woods, who previously worked with the Capitals and with Boudreau and Evason.
On the management side, it would be hard to find a closer relationship than between Fenton and Evason. Fenton, of course, comes from the Predators organization after being hired by the Wild in May. As the assistant general manager of the Predators, he was also general manager of the Admirals. He worked with Evason over the coach's entire tenure in Wisconsin.
Yet another #AHL head-coaching vacancy has emerged. That makes Belleville, Colorado, Hershey, Tucson and now Milwaukee.

That is a tough loss for Nashville. Under Evason, Milwaukee has sent a lot of talent to Nashville. https://t.co/rlKmwwyCms

— PATRICK WILLIAMS (@pwilliamsNHL) June 6, 2018
They knew each other before Milwaukee too. Evason and Fenton played together multiple times in the AHL during their playing days, and were linemates with the San Jose Sharks. The two are comfortable with each other. "Our experience in Milwaukee was really good and my day-to-day operations and communications with him has been fantastic," Fenton said.
With the 2018-19 NHL season approaching, Fenton is eager to have his new bench of familiar faces work together to make the Wild better. If the coaching staff can regain their chemistry, the rest of the league should be nervous; in the two and a half years the three coaches worked together in Washington, they earned a 114-47-25 record.
"I think it will be seamless for them to get back together," Fenton said. "It's nice to have the familiarity there. I think they'll just hit the ground running is the way I'm portraying it. With Bruce, I think from a comfort zone, it'll put Bruce in a good spot because he's had him before."