Funko has created one of the most popular toy items on the market with their Pop! Vinyl collections. The company makes characters from everything including Star Wars to Step Brothers. They of course have also recently gotten into the world of sports. While the NHL only has two waves out so far they boast players such as Brent Burns, Sidney Crosby, and Carey Price.
The Minnesota Wild at this point only have one player available in Funko Pop! form with goaltender Devan Dubnyk. His figure features the red alternate Wild jersey made by Reebok. The figure itself shows Dubnyk with no mask on and in a nice goaltending pose. His figure can be viewed here for a closer look. With only one figure for the Wild it is reasonable to expect more in the future. Here is a wish list of Wild players that should make their way to Pop! form.
Mikko Koivu
The obvious choice for a Wild player to be made into Pop! Vinyl form is of course Mikko Koivu. Koivu was drafted by the Wild and is the first permanent captain in team history. He is the franchise leader in multiple categories including points (659), assists (466), games played (925), and plus/minus (plus-70).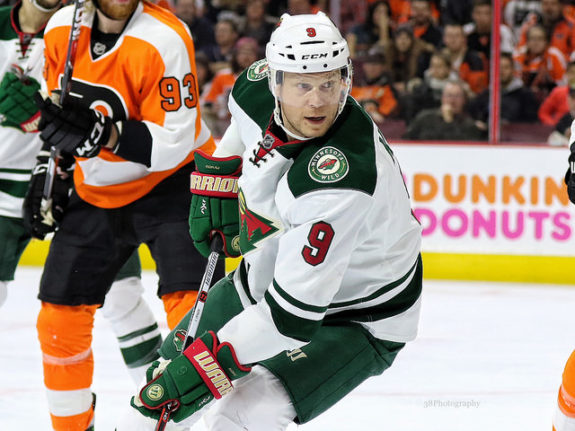 Koivu has spent his entire career playing in Minnesota. It was an odd choice to not have Koivu selected as the first player in team history to receive the Pop! Vinyl treatment. The "C" would also be a great looking detail on the Pop! figure. Koivu is a former All-Star and a collectible figure would be a great way to commemorate his career in Minnesota. Hopefully they would switch up the jersey and possibly go with the new white jersey from Adidas.
Ryan Suter
Defense sometimes gets overlooked as sports are pushing for more offense in their games. Ryan Suter has remained one of the best defenseman in the NHL even as he pushes past 33-years-old. In just six years he has played 449 games for Minnesota. During that span he has had 37 goals, 218 assists, and 255 points. Suter also regularly finishes in the top three for total ice time. He is a two-time All-Star for the Wild and even earned a first team All-Star selection during the 2012-13 season.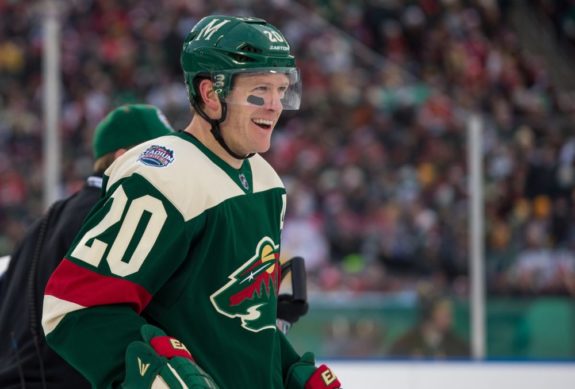 Suter would look great in Pop! form. He has already established himself as the best defenseman in Wild history and a Pop! figure would be a nice addition to any collector's stash. The alternate captain patch would again be a nice detail for the figure. The brand new green Adidas jersey would look snazzy if they were to use that jersey design for this player.
Related: Criticism Persists for Wild's Ryan Suter
Marian Gaborik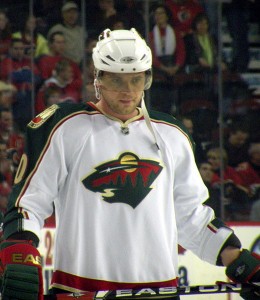 Marian Gaborik may not be on the Wild anymore after stints with the New York Rangers, Columbus Blue Jackets, Los Angeles Kings, and the Ottawa Senators. He did play his first eight seasons in Minnesota and that is where the largest portion of his career took place at. He is one of just three players on the Wild to be selected to an All-Star game more than once and the only forward to do so. Gaborik also remains the franchise leader in goals with 219 in total despite not playing for the team in nearly a decade.
Gaborik is Minnesota's first draft pick in franchise history after going third overall in the 2000 NHL entry draft. It would be pretty neat if they made a throwback Pop! figure with the original CCM white or green jerseys from the Wild's inaugural seasons.
Upcoming Funko Pop! Hockey Releases
Funko tends to release new series of Pop! hockey figures in September before the season starts each year. There is no reason to think it will be any different for the 2018-19 season. While the original wave started with only ten figures. Funko decided to increase the total set for wave two which featured an additional 16 Pop! Vinyl figures. It's likely wave three will consist of 16-20 new Pop! figures based on their release date patterns so far.
Related: Minnesota Wild All-Star History
Honorable mentions for other Wild players deserving of the Pop! Vinyl treatment: Zach Parise, Mikael Granlund, and Jared Spurgeon.