The Minnesota Wild have a troubled history with impact goal scorers, so much to the point where a 20-goal season is an incredible accomplishment. The Wild have a small handful of 20-goal scorers on their team, two of the youngest are Nino Niederreiter and Jason Zucker. Each of these players is expected to put up a bulk of the goals, and if they fail to do that, the team as a whole will suffer. At this point, every Wild fan is content knowing their team was eliminated in the opening round four games to one; the one win is a pleasant surprise knowing that neither Niederreiter or Zucker could put up a single point.
Nino Niederreiter
So what happened to Niederreiter? Prior to the 2017-18 season, he was coming off three consecutive 20-goal seasons. In chronological order beginning with the 2014-15 campaign, he scored 24, 20, and 25 goals. His point totals have consistently improved every year since being traded to the Wild. Beginning in the 2013-14 season his point totals were 36, 37, 43, and 57 points. Keep in mind this is coming after his two-year stint with the New York Islanders where he put up two goals, one assist, and a plus/minus of minus-30 in 64 games.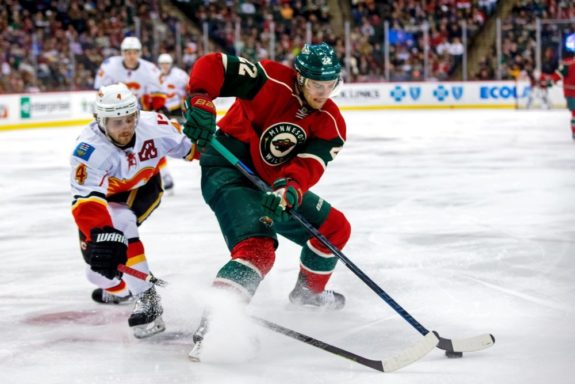 Niederreiter is a player who has shown dramatic improvement in his game since the Wild originally acquired him. After four seasons, the Wild felt confident enough in his abilities to lock him up with a five-year, $26.25 million contract.
In Niederreiter's contract year of 2016-17, he managed to set career-highs in goals (25), assists (32), points (57), plus/minus (plus-17), power-play goals (8), shots (186), and he tied his career high in games played (82). Odd how when it's time to make money he shatters personal records nearly across the board.
His 2017-18 season was derailed by injuries that kept him out for a total of 19 games. He had two injuries to deal with, one being a high ankle sprain and the other a fractured fibula. Obviously, injuries happen, and missing 19 games is going to impact a season. Niederreiter having his lowest point total since joining the Wild was a significant reason why Minnesota struggled at times during the regular season. Especially after his new contract, he was expected to step up in a big way for the Wild, and with only 18 goals it was something he failed to do.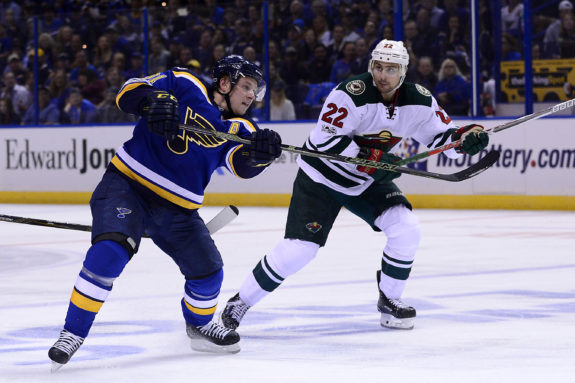 The real issue with Niederreiter isn't his poor regular season, because the Wild clinched a spot in the playoffs. The playoffs represent a clean slate and require playing games one at a time. Niederreiter played in all five games with zero points to show for it and a plus/minus of minus-4.
Related: 4 Reasons the Wild Lost in First Round
Niederreiter is a goal scorer for the Wild and he managed to score zero times in the postseason. Even if we back-track another season, Niederreiter managed only a single assist in five games during the 2016-17 postseason. This is now a recurring problem that the Wild need to address. If Minnesota wants to know why they failed to advance, everyone should be pointing their fingers at Niederreiter. Unfortunately, he isn't the only one to blame.
Jason Zucker
Zucker was taken in the second round of the 2010 NHL entry draft by the Minnesota Wild with the 59th overall pick. He was finally able to break out in his fourth season, where he scored 21 goals in 51 games. He followed that up with another solid year. In the summer of 2016 he was rewarded with a prove-it contract with two-years, $4 million. Zucker has made the most of that contract and now this season he is a restricted free agent.
In 2016-17 he returned to form scoring 22 goals and 47 points. However, during his 2017-18 season, he shattered multiple personal records with respect to games played (82), goals (33), assists (31), points (64), power-play goals (7), and shots (222). Zucker managed to break all these personal records in his contract year and after watching how Niederreiter responded to his contract, it doesn't sound very appealing. However, Mikael Granlund responded with an equally impressive season to his career year after re-signing with the Wild so perhaps it is possible to have a good season after signing an extension.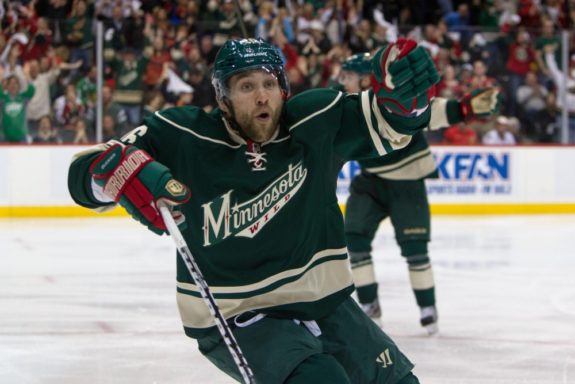 That means Zucker is now a three-time 20-goal scorer, eclipsing the 30-goal mark once. That's actually impressive considering he just recently turned 26. If he is in a Wild jersey for the 2018-19 season, he will have a monster regular season to thank for it.
Playoff Zucker is different, to say the least. In this last playoff series against the Winnipeg Jets, he played in all five games and managed zero points and a plus/minus of minus-4. However, taking a look at Zucker's career playoff history sheds new light on the problem. He had one goal in the 2016-17 playoffs and none the year before that. In his career he has played in 31 playoff games with four goals, four assists, and a plus/minus of minus-9. Zucker might be the most ineffective player the Wild have in the postseason year after year.
Related: What Will Wild Do With Zucker?
Playoff Issues
The 2017-18 playoffs were horrid for both Niederreiter and Zucker, but the problem is far greater than one playoff series. Zucker is consistently shut down in the postseason, he really helps to clinch a spot in the regular season but his magic is gone come playoff time. Niederreiter is similar with 39 games played and only eight goals and ten assists during that span. It's far superior but most of those goals came way back in 2013-14 and 2014-15.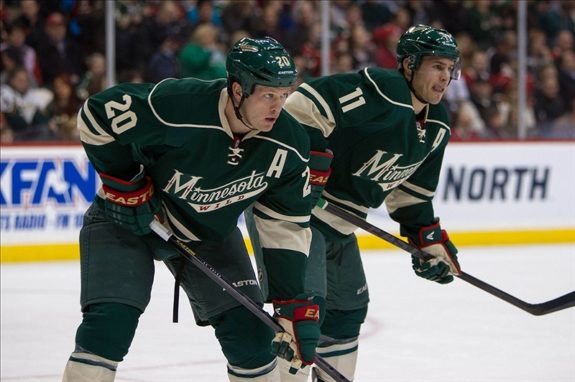 There are significant issues with these two players. They can play tremendously any given night during the regular season but crumble when the pressure is on in the playoffs. The issue has to be addressed because the Wild have failed to live up to expectations since Ryan Suter and Zach Parise joined Minnesota years back. Niederreiter and Zucker are goal scorers. They are paid to score the puck, and if you can't do that in the playoffs, you are an expendable player.
Jordan Adams is a writer currently based in Minneapolis, Minnesota. He has an Associate's Degree in Fine Arts that was completed in December 2017. Adams has a strong passion for the Minnesota Wild and Vikings franchises, watching the former since their inception when he was only four years old.