The Minnesota Wild are nearing the home stretch of the regular season with 32 games to go. The club is in an excellent position to seize the top seed in the West and their second division title in franchise history. As the trade deadline and playoffs inch closer, there will be plenty to ponder as hockey enters its own version of "March Madness".
1. No Trades at the Deadline
Often a buyer close the trade deadline, this season's Wild roster has two things going for it at the moment.
First and foremost, the team's scoring attack has been lethal on all fronts. With contributions coming from the entire lineup, the Wild are already as deep as any team in the league. Six players are on pace to notch 20 goals and 60 points. As the old adage says, "if it ain't broke, don't fix it."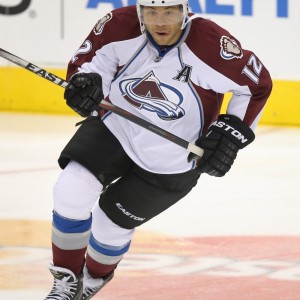 The Wild have also experienced minimal injuries. Besides Zach Parise requiring maintenance early in the season and Jonas Brodin's recent injury, Minnesota's core group has remained intact compared to previous years. Thus far, the Wild have 115 man-games lost due to injury or illness. That may seem like a lot, but compared to division foes like the Dallas Stars (222) and Winnipeg Jets (218), it's not as taxing as one might think.
Minnesota is not confirmed to be on the prowl for a player, but it's still early in the process. Scott Burnside of ESPN believes the Wild could be in the market for Shane Doan or Jarome Iginla closer to the deadline.
It wouldn't be the statement move some are looking for if the Wild opt out of trade talks, but I contend that they are better off sticking with what they have.
2. There Will Be a 5+ Game Losing Streak
The Minnesota Wild's longest losing streak this season is three games. A five-game skid might seem virtually impossible with only 32 games remaining and how well they've played the last two months, but things are about to pick up in a hurry. The Wild have had games in hand all season and they will have to pay the piper soon.
February will remain relatively hum-ho, but when March hits, it's going to be a dead sprint to the finish line. From March 1st to the end of the regular season on April 8th, Minnesota has to squeeze in 21 games. In that span, there is exactly one multi-day break and three back-to-backs. Games at that rate will make things difficult for the Wild as they pursue home-ice advantage and try to keep Devan Dubnyk fresh for the postseason.
Finally, the Wild are known for their midseason swoons. Fortunately, they have built up enough points to withstand any sort of downturn and the coaching staff has done a phenomenal job moving on after a loss.
3. Zach Parise Will Continue to Struggle
Zach has simply not been Zach this season. Usually, Parise is among the NHL's most tenacious players and aggressive forecheckers, but he has been step slower all year and his contributions offensively are nowhere near normal.
His points (23) and shooting percentage (7.3%) are well below his career average and he's been relegated to the third line because of it. Given his current production, it's unlikely that will change unless he's able to find a more familiar gear. Whether it's recurring back issues from last year or repercussions from an early season lower-body injury, there is cause for concern. He has a lengthy history of nagging injuries  and the Wild will need his presence come playoff time even if he's not scoring.
Previous blog experience on GonePuckWild and ISportsWeb.
Winter in Minnesota would be awful without hockey.