The Columbus Blue Jackets are already in the midst of their offseason. Whether they are at home with their families, or out on the golf course, the players hope that this time away will get them recharged and ready for another season.
The Blue Jackets better not get too comfortable. As it turns out, there are Monsters lurking in their closets and under their beds. By Monsters, I mean the Lake Erie Monsters.
The Monsters finished off a first-round sweep of the Rockford Icehogs Saturday night, winning Game 3 by a score of 5-3. Josh Anderson scored his fourth goal in his last two games, while Zach Werenski, Oliver Bjorkstrand, Daniel Zaar, and Ryan Craig each added goals for the Monsters, in sending them to the second round of the Calder Cup playoffs for the first time in their franchise history.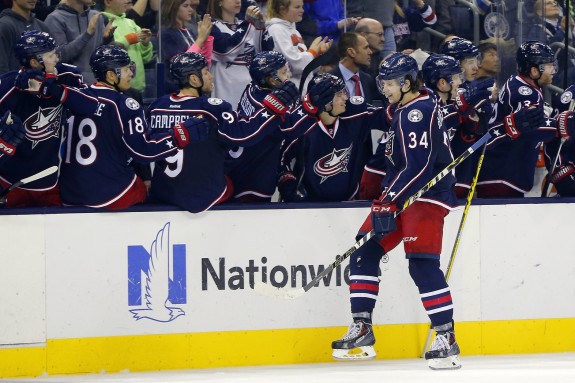 What's happening in Cleveland is fantastic for the Blue Jackets franchise. They need all the good news they can get, especially given how their season went from start to finish. If there is one story line that has developed, it's this. The Columbus Blue Jackets are officially on notice. There are some Monsters making strong cases to start their season with Columbus.
Let's face it. The Blue Jackets 27th place finish caught a lot of people off guard, including management, calling this past season "a kick in the teeth." One would reasonably expect that some changes will happen. The beginning of this change could happen in the form of some Monsters winning jobs.
#CBJ John Davidson: "The season has been a disappointment. Basically it's been a kick in the teeth."

— Aaron Portzline (@Aportzline) April 11, 2016
Several Monsters players saw some time in Columbus this season. Many of them will take these Calder Cup playoffs, then the summer, to try to make the big club. They will get every opportunity to show they belong. They've already started doing that.
Lake Erie was the better team against Rockford all series long. Goals came in bunches, while goaltender Joonas Korpisalo made it stand. This team is winning. They're also playing their best hockey of the season. Blue Jackets management, including President of Hockey Operations John Davidson was in Cleveland Saturday watching the youngsters shine. You know that management will take these playoffs into strong consideration and then see how these players come to training camp. It's a major point of emphasis.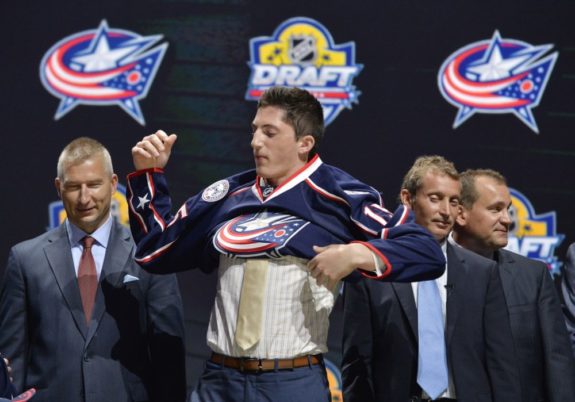 Consider this list for a minute: Bjorkstrand, Werenski, Anderson, Sonny Milano, Kerby Rychel, Michael Chaput, Justin Falk, Dean Kukan, Michael Paliotta, Dillon Heatherington, and Daniel Zaar. How many of them think they have a shot at making the big club this season? Most players on this list saw time in Columbus, and have shined for the Monsters. The potential exists that a couple of spots are up for grabs at training camp. And, if a veteran comes in out of shape, perhaps another spot opens. John Tortorella will not tolerate coming in out of shape. His training camp will expose you.
It's open season for these Monsters. Their participation in these playoffs have opened the door for them to put pressure on the veterans. The summer will show us a lot. How will everyone come in when camp opens? How different will this team look after the draft and free agency goes by?
Congrats to the boys, @monstershockey!!! Heck of a first round! On to the next one. We're pulling for you! #CBJ

— Nick Foligno (@NickFoligno) April 24, 2016
For now, the current Blue Jackets better see the writing on the wall, and make this summer their best one yet in terms of preparation. Another slow October is unacceptable. Hopefully this playoff run is just the message needed for everyone to come to camp ready to work. We'll see who took this message to heart and who didn't.
Enjoy the success of the Monsters. They are crucial to the future success of the Blue Jackets.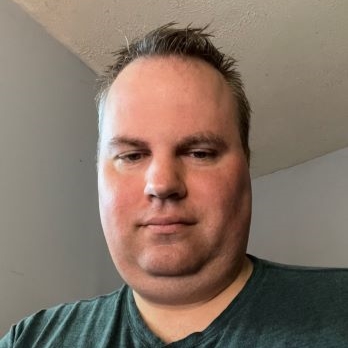 I am a fully credentialed writer who covers the Columbus Blue Jackets, Cleveland Monsters and Erie Otters as well as the Ontario Hockey League and NHL Draft. The 2022-23 season will mark nine seasons with the Hockey Writers. I am also the site's Credentials Manager. Please take note of the updated Twitter handle: @mark_scheig.