Montreal Canadiens general manager Marc Bergevin put an end to a particularly harrowing chapter of his eight-year tenure this offseason.
Of course, the Canadiens made the playoffs for the first time since 2017. However, maybe more significantly, three years after signing defenseman Karl Alzner to a five-year, $23,125,000 deal, Bergevin opted to buy him out… in quasi-controversial fashion.
Alzner Becomes AHL Defenseman
The controversy wasn't due to Alzner having deserved to stay. He played nearly as many American Hockey League games (87) as NHL ones (95) over his three seasons with the Habs. More to the point, his time was skewing heavily to the former and he was seen as primarily a depth option in case of injury.
The quasi-controvery was actually due to how the projected $3,958,333 cap hit the Canadiens will suffer in 2020-21 as a result of the buy-out is actually more than they would have been responsible for had they simply buried his contract. According to CapFriendly, the Canadiens would have been entitled to $1,075,000 in cap relief for a hit of "just" $3,550,000.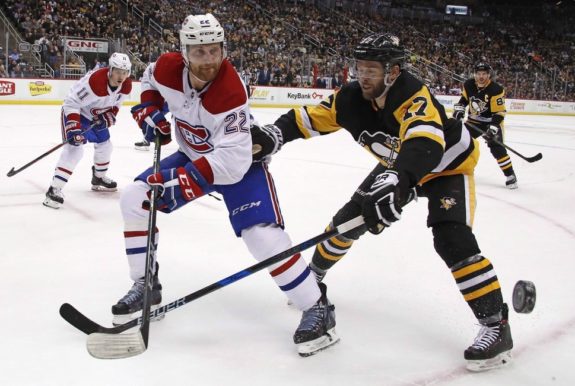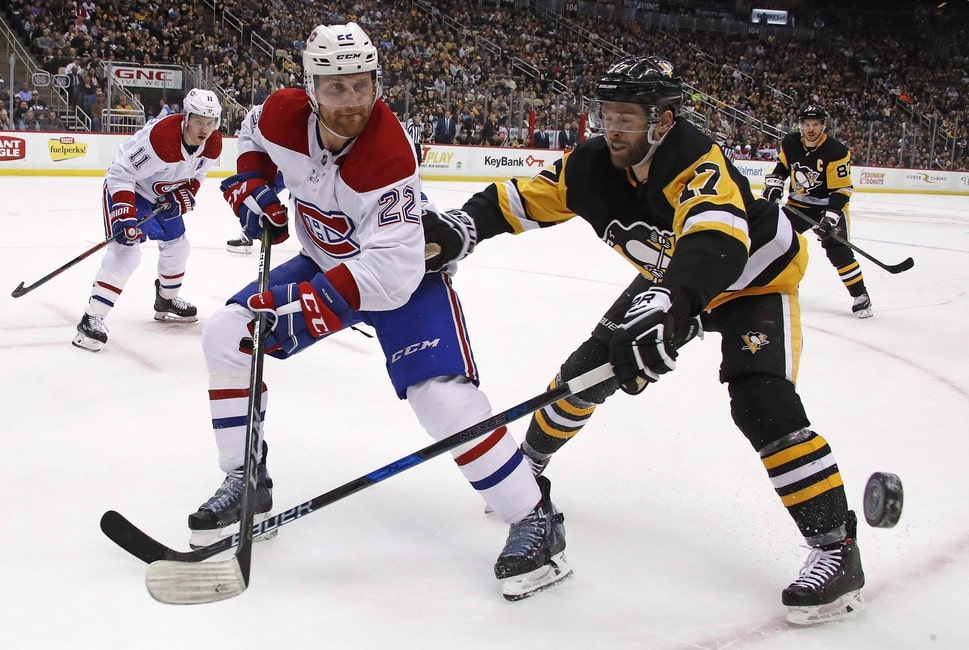 In a season with a flat $81.5 million salary cap, the extra $400,000 in space would have been useful, especially with the Canadiens up against the ceiling as we speak. Regardless, there are two sides to every coin. The Canadiens will admittedly save more against the cap in 2021-22 (projected cap hit of $1,958,333), what would have been Alzner's last year under contract, than had they not done anything. So, there is that, which is something, considering the ceiling could stay stagnant for the foreseeable future.
Furthermore, according to Alzner himself, Bergevin did him a favor, which is hard with which to argue. He's just 32 and can conceivably find a future with another team as a current unrestricted free agent. So, Bergevin theoretically helping someone out should hardly be minimized. Of course it is telling Alzner couldn't fit in on a team that, in three of the last four offseasons, went out and signed a left-handed, stay-at-home-type defenseman, while that very same left side remains the team's arguably weakest position.
It's all the more telling when one considers it's the very same role Bergevin filled over the course of a 20-year career. Of course, in Bergevin's defense, Ben Chiarot, one of the two other left-handed stay-at-home d-men he has acquired (Joel Edmundson) has worked out fine beside Shea Weber. Also, Alexander Romanov, a defenseman he drafted, is projected to make a decent impact at that same position this coming season at just 21 years of age.
Bergevin, Canadiens on Right Track
Finally, it would be a huge lie of omission to imply the Habs as a whole aren't in good shape, all things considered. Holes have been plugged down the middle of the line-up, on the wings and behind starter Carey Price in net. In effect, Bergevin's team is greatly improved and is poised to make noise in a hypothetical all-Canadian division in 2020-21 thanks in large part to his moves this offseason (the Alzner buy-out notwithstanding).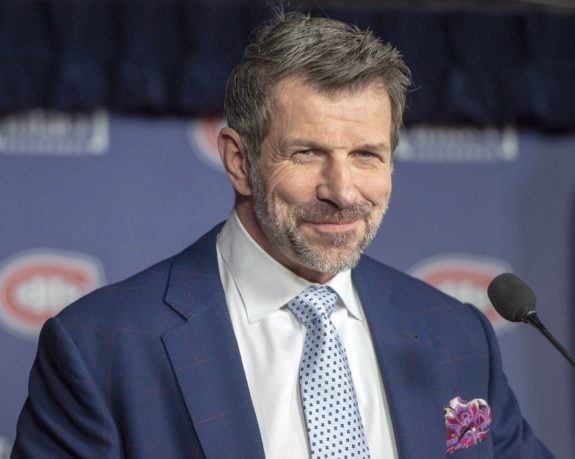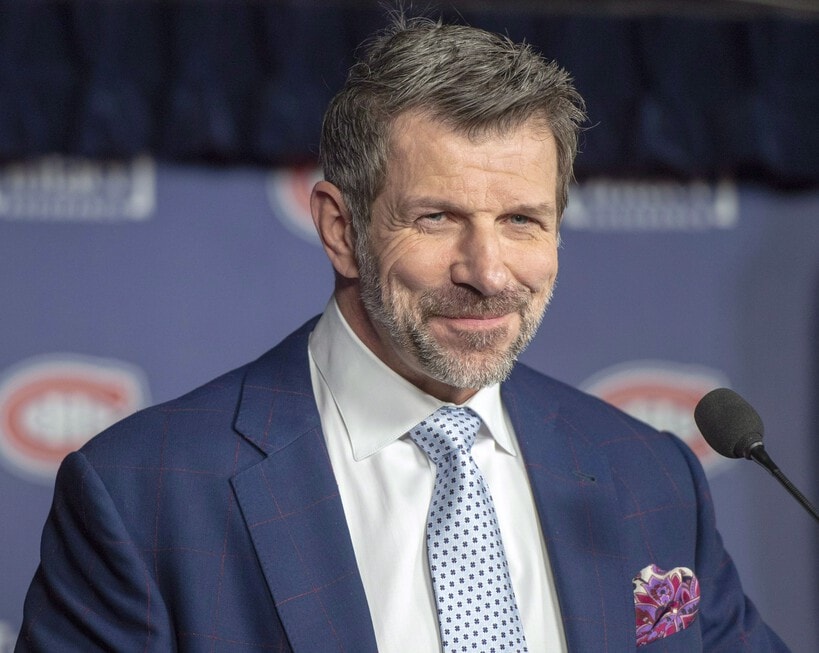 All that having been said, Bergevin has been at the helm of the team since 2012. Having a consistent playoff team in town should be a very small ask on the part of fans. It's hardly a goal worth celebrating as 16 teams out of 31 (soon 32) make them. That's the very definition of mediocrity and, yet, in three of the last five seasons, almost four had the pandemic not hit, the Habs would have failed to qualify. That is not the mark of an elite GM.
So, in spite of his recent undeniable successes, it's very natural to question whether or not Bergevin's latest acquisitions will pan out. He's made mistakes. He's even admitted to it.
That's not just in reference to Alzner. Nor is it just in reference to Bergevin having made an offer to Jake Gardiner once upon a time, in an almost-signing of yet another left-handed defenseman that likely wouldn't have worked out either. There are others. There's even a list (non-comprehensive).
Bergevin vs. Gauthier
Bergevin has had his ups with the Habs. There's no doubt he's swindled his fair share of opposing GMs with great moves, but there's a notion among many that he's playing 3D chess right now, biding his time as the team rebuilds into a behemoth on ice. It could be very well be, but, more likely than not, Bergevin is a typical GM in a cyclical career, with his team finally gelling after years of it not. Typical GMs are hired to be fired eventually. That's just the nature of the job, with his predecessor Pierre Gauthier having been let go once upon a time. Often, GMs deserve to be fired. Often, the big picture they have in mind hasn't gone according to plan. Logically, Bergevin would have preferred that his team had made the playoffs in each of his seasons. That obviously isn't what has happened.
Keep in mind Gauthier was fired after the Canadiens finished in 28th place in 2012. That's the same spot at which the Canadiens finished under Bergevin in 2018. That isn't an argument that Bergevin should be fired now, because, by all appearances, he's managed to at the very least turn the ship around and that should be commended. It's more an argument that he realistically could have been fired then and few would have questioned the move's legitimacy.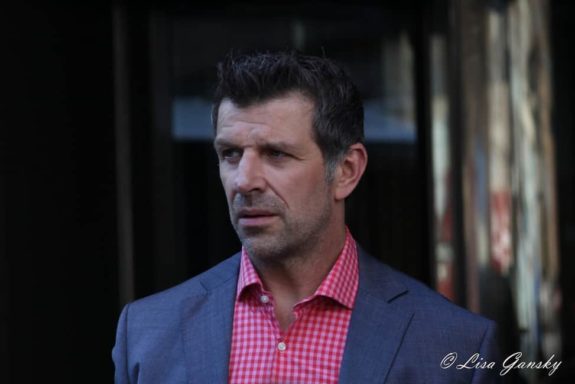 Same goes for Alzner's buy-out. It was hardly news when it happened months ago… almost literally as it slipped under the radar of many. During an offseason in which Bergevin made headlines for building the Habs into a potential contender for a division championship (on paper), it hardly seems fair to dwell on one mistake from years ago, one which he in some manner rectified with the buy-out. That's not the point, though. It's that criticizing Bergevin shouldn't be seen as an affront to the organization. People can be fans and disagree with the direction in which the Habs are going. Not all of Bergevin's moves are great. Not all of them turn to gold. Not every GM's tenure has a fairy-tale ending, which should be patently obvious.
There's at least a chance this works out for Bergevin. He's got two seasons left under contract, and, who knows? If the Canadiens improve to the point of reaching Round 2 in 2021, they could be considered realistic contenders come 2022. Bergevin would be a huge reason behind that success story. He just wouldn't necessarily be its hero. There would be plenty of accolades to go around. He would get his credit and it would be well-deserved… just like the blame he sometimes gets. In other words, Bergevin is fair game.
---
---