A recent edition of The Hockey Writers Live – Blackhawks Banter was picking up the pieces after the Chicago Blackhawks smashed the glass ceiling. The Blackhawks writers gave viewers their take, including personal reflections on the hiring of Kendall Coyne Schofield as the first female coach in franchise history.
"Kendall Coyne (Schofield) is leading a movement of empowering girls and women in hockey and just in general," said Gail Kauchak. She reminisced about the first time she met Coyne Schofield. Patrick Kane was at an event benefitting the Chicago Special Olympics in 2017. Still, it was Coyne Schofield who stole the show, as Kauchak explained. "She comes in, and of course, everyone is like, what's it like to be one of the only women here playing. The first thing she says is I'm just trying not to get dangled on, which was so cute; she was all spunky and cute."
She is Following Her Dreams
However, Kauchak also remembered how the women's national team star used the platform positively. Coyne Schofield told reporters she was often discouraged from playing hockey while growing up because she was a girl. Kauchak wrote down Coyne Schofield's response, "her message to young girls is whatever it is, follow your dreams, don't let anyone tell you differently."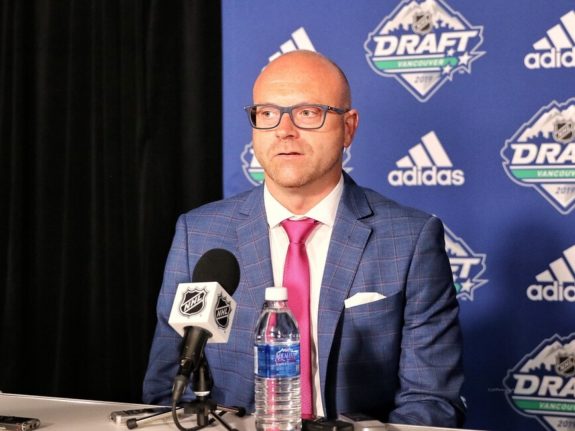 Fellow Hawks writer Brooke Lofurno said, "good on Stan Bowman (Blackhawks GM). I will give him props for this because he has an executive assistant whose name is Meghan Hunter, his right-hand woman. So, I think it is great that he is opening those doors for women in the higher-ups."
Lofurno said it's been a momentous couple of months for women in sports, including the Miami Marlins naming Kim Ng the team's general manager. "I really hope that this leads to opening more doors for women in front offices," said Lofurno.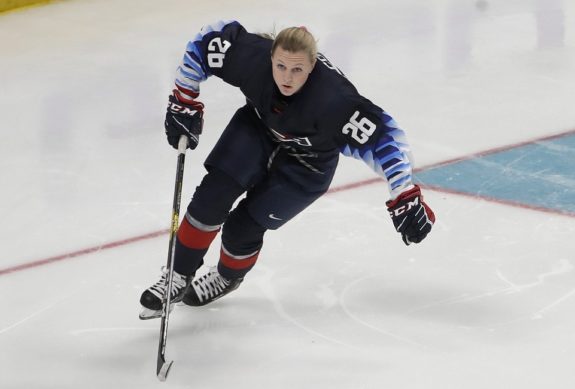 While many applaud the hiring, Greg Boysen told viewers he's read many negative social media remarks. "My recommendation is, do not read the comments for any of the articles posted on it," said Boysen, "there are still so many ignorant people out there that love to spout just garbage on the internet." To those haters, Boysen said diversity aside, "from a hockey standpoint, she is damn good too. She is one of the most accomplished female players ever."
Shaun Filippelli said the hiring was welcome news in his household. His wife is an avid hockey fan and has played the game her whole life. "The hiring is great for all involved, and it is only going to help grow the game, and everyone wins when that happens," said Filippelli, who also addressed the negative comments he has read. "As Greg said with those comments sections, those folks are going to lose because that is what they are. And for the rest of us, we can enjoy the winning because moves like this are victorious for all."
More Female Voices
It's not that long ago that female sports reporters were rare. "We do need more women in sports," said LoFurno. "Gail and I have been given a good opportunity at The Hockey Writers for covering the Blackhawks, something we are all passionate about, and we have a great team, and I'm really thankful for that."
Not only is The Hockey Writers' Blackhawks team 50 percent female, but it is also one of the most read teams at THW. That proves gender doesn't matter – or maybe it does, for all the right reasons.