New Montreal Canadiens assistant coach Alex Burrows' sandpaper earned him respect when he plied his trade with the Vancouver Canucks as a player. A self-proclaimed hockey nerd, as he called himself during a media availability session Tuesday, Burrows' smarts are largely underrated. Nevertheless, it's his infectious drive that may be key to getting the team's power play to click. It's already working.
Julien's Loss and Burrows' Gain
Six games into head coach Dominique Ducharme's tenure as head coach, the power play, of which Burrows has been put in charge, has scored five goals in 11 opportunities (45.5%). On it's own, it's an impressive figure. Granted, it's a small sample size, but, taken in the context of the Habs' struggles on the man advantage prior to Claude Julien's dismissal, it's all the more remarkable.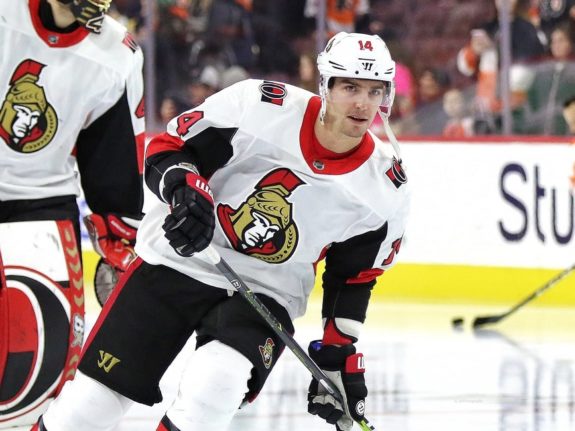 The six games is actually a coincidental benchmark. Under Julien, the Habs had gone six full games without scoring a power-play goal before he got fired. Dating back to the last game in which they scored on the man advantage under Julien (against the Ottawa Senators on Feb. 6), the Habs notched just the one marker on the man advantage in Julien's final unlucky 13 chances (7.69%).
"Chances" is arguably an apt word. Had the Canadiens been operating even at a league-median rate of 21.2%, say score two more power-play goals in that span, it could have made all the difference. After all, four of the five losses the Habs suffered during that stretch had been by two goals or fewer, including two in extra time to the Sens, who are even worse at killing penalties than the Canadiens (74.7%).
Burrows an Unheralded Student of Hockey
Ultimately, Julien's charges failed to connect and he paid the price, with Burrows (and Ducharme) waiting in the wings, proverbially speaking. It's a similar situation to Burrows having sat in on power-play meetings while with the Canucks during his playing days, despite rarely having been deployed on their man advantage during his early career as a shift disturber.
"What else was I going to do? I might as well try to learn more, see what our power play was going to do. If I was the next man up, I wanted to make sure that I knew what my route was going to be, what my role was going to be, what I should be looking for. So, that's why I was going there, sitting in those meetings.
"Instead of eating bagels in the lounge, I would rather be in there making sure that, if my name was going to be called upon to be the next guy up, I was going to be ready for it," said Burrows, who only had six power-play points his 67-point career season in 2009-10 (1:26 seconds on the power-play per game).
Regardless, Burrows got more and more time on the man advantage from that point forward. He averaged well over two minutes per game between from 2011-12 to 2014-15, when he scored a career-high eight power-play points. For some context, the 2:46 he got per game in 2012-13 would rank first on the Canadiens right now. Of course, playing with Daniel and Henrik Sedin, it was only good for fifth on the Canucks at that point (Alexander Edler, Ryan Kesler). Regardless, there's a case to be made that Burrows is the perfect man for the job based on that experience.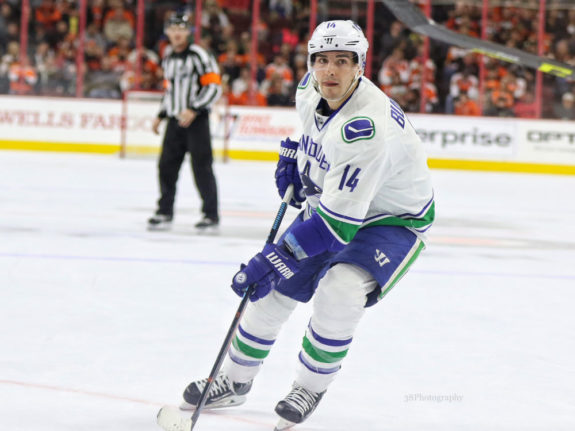 "I think we don't have to force plays. Even with the twins, they were efficient by being experts at simple plays. It wasn't always the crazy, between-the-legs, saucer pass, back-door, tic-tac-toes. The way they had success was by keeping it simple over and over and over and becoming experts at that," he said.
A Tale of Two Power-Play Units
Burrows said he has a plan for both units, with one clearly standing above the other right now. As pointed out by Sportsnet's Eric Engels, all five of the Habs' power-play goals under Burrows have come from one unit: Brendan Gallagher, Jesperi Kotkaniemi, Corey Perry, Jeff Petry and Tomas Tatar. It doesn't worry Burrows, though.
"We have this wolf-pack mentality that we can strike from anywhere. We can strike from the low plays. We can strike with shots from the top. We can shoot from the flank. We converge towards rebounds," he said. "Right now, one's clicking more than the other, but… I know both units can do the job. We'll keep getting better. It's a work in progress. It's going to take some time."
Even with the projected versatility, Burrows said he believes Shea Weber can still be a force on the second unit, which has struggled. To illustrate, Weber has just three points in his last 14 games, his last power-play point coming 16 games ago.
"Obviously, Shea's got one of the best shots in the league, the best one-timer I've seen… PKs are going to shadow him as much as they can so they don't let that shot come out," he said. "With Shea, when he's on the flanks for that one-timer, I'd love to see him tee it off every time he has chance… Sometimes he might be a decoy and we'll run another play.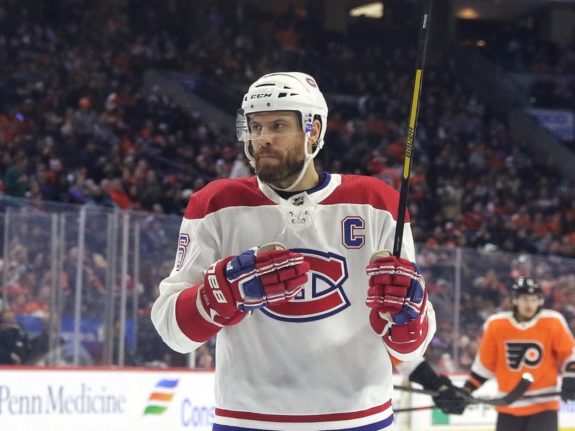 "As we move forward we'll need him to shoot that puck and we'll need to find lanes for him and we'll need to create some lanes for him to let that shot go, because it's one of the best weapons in the league."
There is admittedly external pressure to remove Weber from the special-teams unit, despite his renowned power-play prowess up to now in his career. The argument is the Habs can still use him being a focal point of opponents' defenses to their own (man) advantage. Ultimately, it's up to Burrows how to use him and the players around him. However, it's abundantly clear Burrows knows what he's talking about, even if only based on his fairly diverse career. He said he's not sure if having played has made him a better coach. Playing the different roles he has very well may have, though.
"[I] started my way up in the NHL as a fourth-line agitator, doing whatever it took to stay in the league and then… I finally got a checking role on the third line and then a few years later I was able to play with two of the best players that ever played the game," he said. "So, I've pretty much seen it all, played it all. Obviously there's only one thing missing [a Stanley Cup]. If I can do it as a coach I'll be extremely happy. It will be full-circle for me, but I'm still chasing that dream."
---
---