Bit by bit, the Montreal Canadiens are showing improvement under interim head coach Dominique Ducharme. A lot of work still remains though, as the Habs enter action Thursday in the final playoff spot in the North Division, a far cry from where they found themselves early in the season, considered by many to be one of the best teams in the league.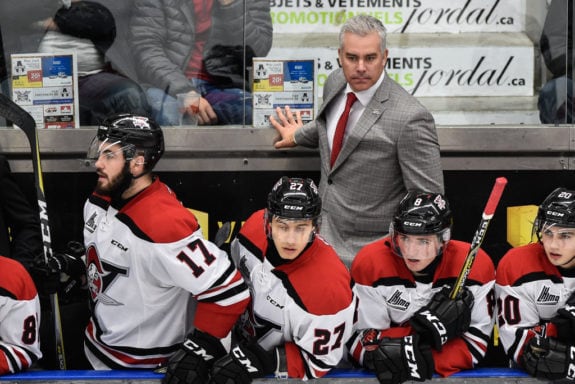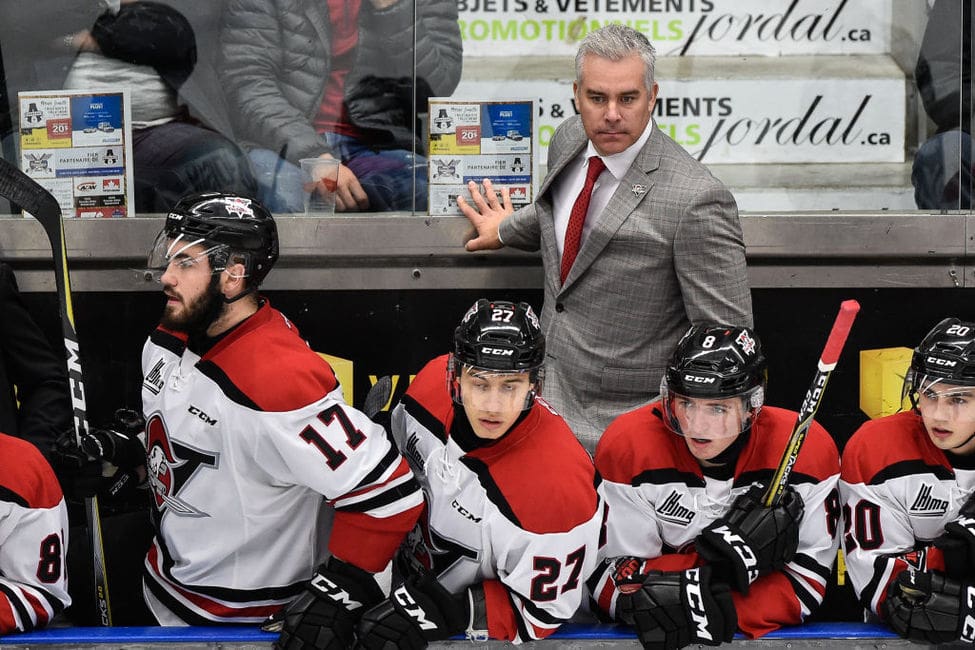 Here are the top issues the Canadiens need to address, even if they may have started already:
5. Faceoffs
Faceoffs admittedly don't mean everything, but they do count. That would be much to the Canadiens' chagrin, with a 28th-ranked 46.6% win percentage. 
Individually speaking, Jesperi Kotkaniemi is at 45.2% and Nick Suzuki is at 42.3%, which wouldn't be so bad if they weren't Nos. 2 and 3 in terms of amount of faceoffs taken. The idea had been for No. 1 center Phillip Danault to show them the ropes, as the team's elder statesman down the middle (at 28 years of age) and a relative expert. To be fair, he has taken them under his wing by all accounts. However, it obviously hasn't translated into much success.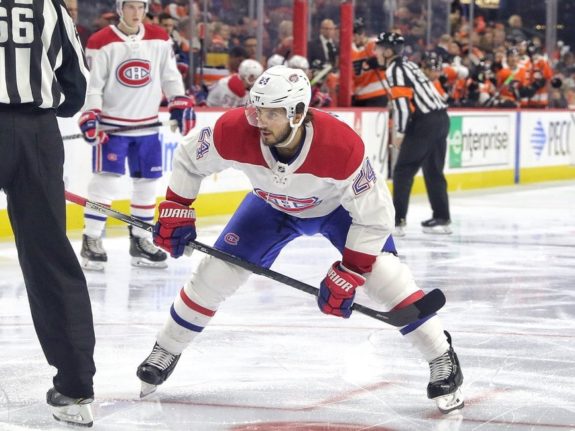 Danault has taken the most on the team heading into Thursday's game against the Winninpeg Jets (347). Thankfully, he's done all right, winning 51.3% of them. However, considering Danault was 54.5% in 2019-20 and 55.5% in 2018-19, clearly his offense, with zero goals so far this season, isn't the only aspect of his game that needs work. They do say misery loves company though, with the whole team suddenly struggling to put the puck in the net, despite the hot start.
4. More Offense
At a media-availability session prior to Thursday's game, Ducharme said the Habs were in the process of building up their game in each zone and they were working on things from an offensive standpoint right now, which is good considering the goals have gone missing.
Whereas over the team's first 10 games they had scored 44 (4.4 per game), they have just 24 over their last 11. Think about that for a second. In one more game played during this recent slump, they have just over half as many goals.
"I think our guys are feeling more and more comfortable… With the number of quality chances that we have I know we're going to finish better and create even more," he said, optimistic the team's fortunes would change.
The need for offense extends to the power play. Of note, under Ducharme, the power play has scored three goals in seven opportunities. However, three decent games does not mean the start of the trend, as welcome as the relief would be, with the Habs scoring their last power-play goal prior to Ducharme's hiring back on Feb. 6… a stretch of six power-play-goalless games.
3. Play of Carey Price
While goalie Carey Price is sometimes subject to unfair criticism, the undeniable fact is his 2.96 goals-against average and .893 save percentage isn't good enough. Compared to backup Jake Allen (2.12 GAA, .929 save percentage), who has played a decent sample size worth of games, as was expected when he had first been acquired to give Price a chance to rest, it looks even worse.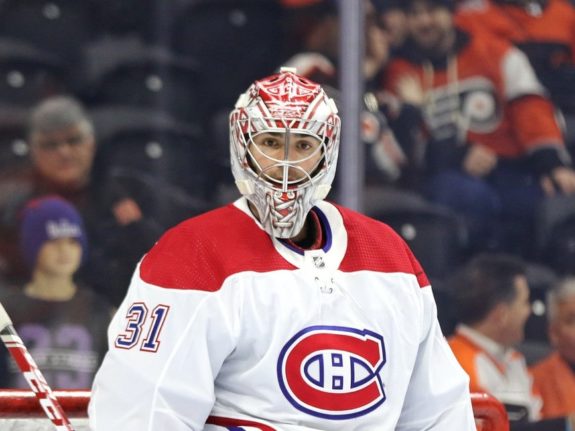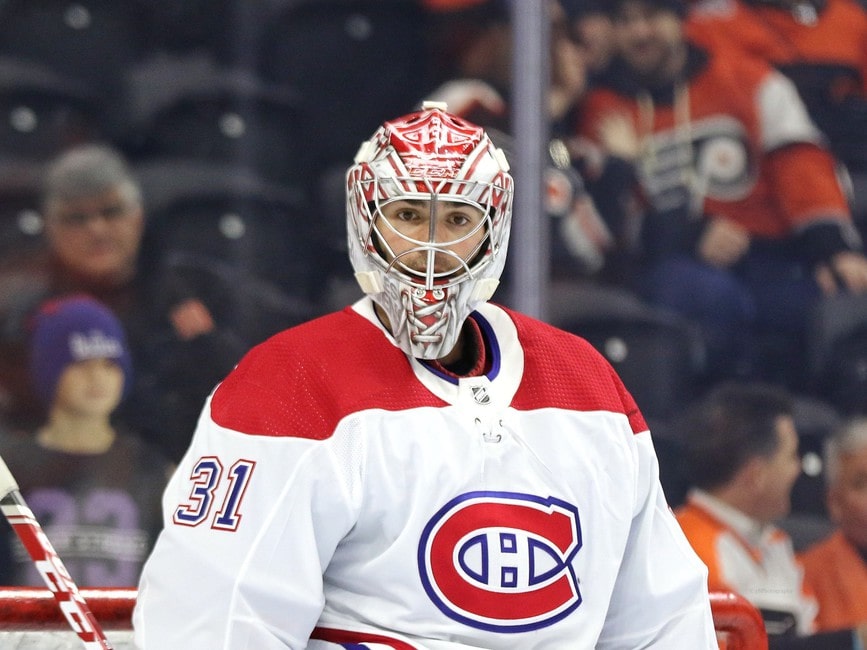 Stats don't necessarily tell the whole story, but general manager Marc Bergevin obviously felt strongly enough to make a change, replacing Stephane Waite as goaltending coach with Sean Burke. It's a notable development for a few reasons, with Waite having held the position since the start of the 2013-14 season, having won a few Stanley Cups with the Chicago Blackhawks before that and having worked with Bergevin there. However, what's perhaps most notable is the fact that, under his tutelage, Price became the best goalie on the planet. Can Burke even hope to replicate that success?
Of course, Price has long since peaked, winning the Hart Memorial and Vezina trophies in 2015 (one season after Waite had been hired). Regardless, he still remains an elite goalie in principle, having led the league in GAA (1.78) last postseason (.936 save percentage).
Price's play isn't necessarily Ducharme's department, but the saying does go: "Show me a good coach and I'll show you a good goalie," implying the latter goes a long way toward solidifying the status of the former. With Price getting a 3-1 win against the Ottawa Senators earlier this week, it's hopefully a step in the right direction.
2. Penalty Kill
Another saying goes that a team's best penalty killer is its goalie. And that saying does somewhat reflect the situation in net, with the Habs boasting decent penalty-kill numbers with Allen in net, with him having allowed just six goals in eight games (37 opportunities; 83.7%). However that arguably more so reflects Allen's stellar season as a whole.
Truth be told, at five on five, both Canadiens goalies are performing well. It's on the man disadvantage that Price has actually struggled, with an .829 save percentage (compared to Allen's .889) and 13 goals allowed on 45 opportunities (71.1%).
The problem with looking too deeply into Allen's numbers though is, as Bergevin argued following the decision to let Waite go, Allen came over from the St. Louis Blues last season. His strong play as one of the NHL's best backups has perhaps carried over, whereas in three of the last five seasons, coincidentally going back to Claude Julien's first with the Habs, Price has had a shorthanded save percentage of .870 or lower.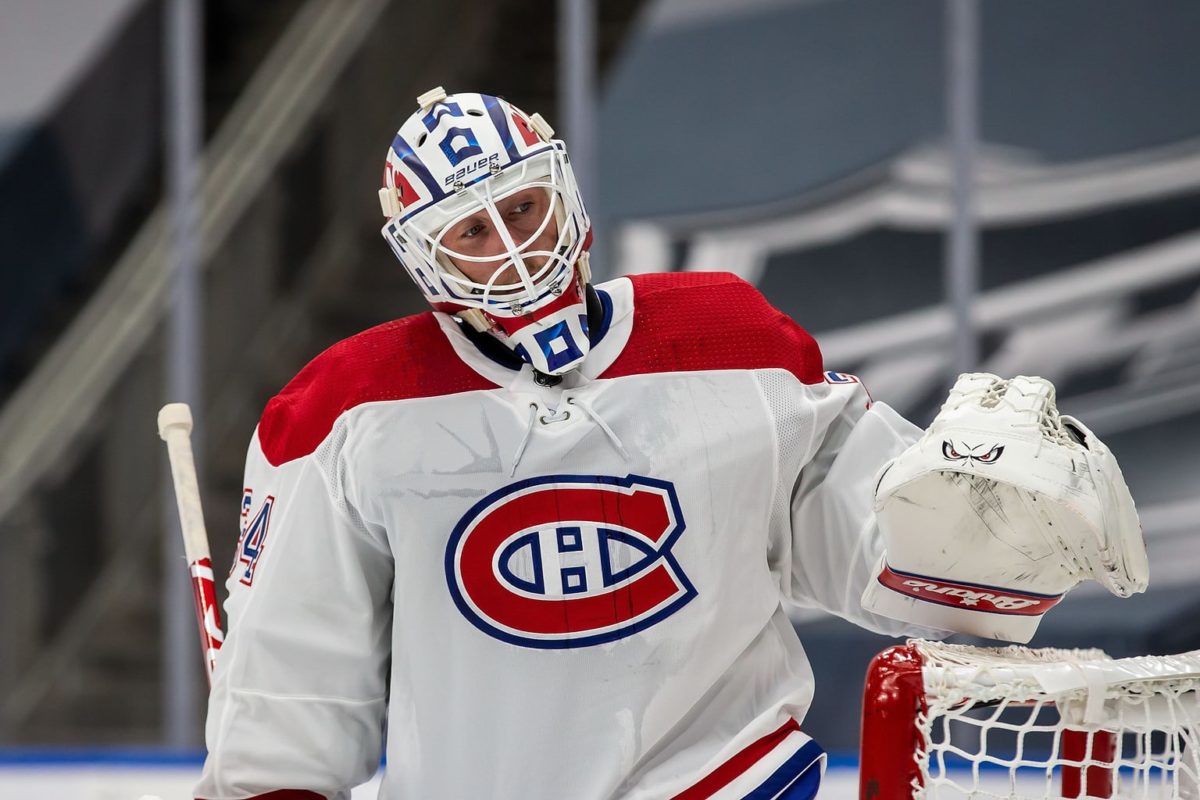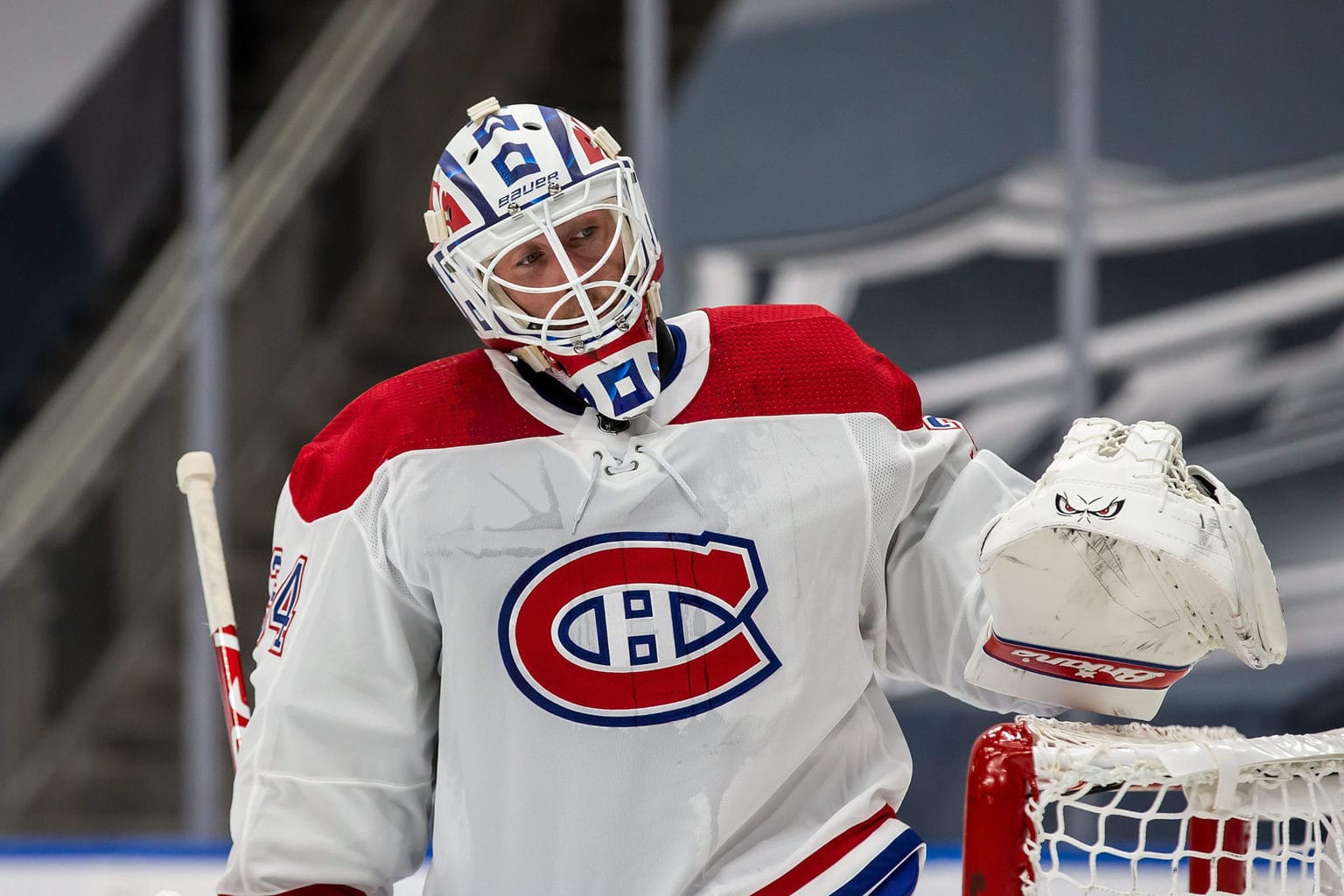 Aside from Allen, the highest a primary backup to Price has gotten while shorthanded in that span is .863 (Antti Niemi in 2017-18, with an impressive .929 save percentage overall with the Habs). So, it might be a systemic issue after all, just not necessarily in net.
1. Discipline
It's akin to pyromaniac moths, who love to play with fire, to a flame. The Canadiens just keep getting burned on the penalty kill, which begs the question: Why can't they keep out of the penalty box to a greater degree?
If you're a bad driver, take public transit. If you're lactose-intolerant, stay away from milk. If you're routinely late for work (pre-COVID-19), set your alarm earlier. These are all controllable issues. The penalty kill is no different, with the Habs boasting the worst penalty differential in the league (-18), having been shorthanded a second-ranked 82 times (with the league-leading Vancouver Canucks having played five more games).
Sure, at times it feels as though the Canadiens have been victimized by bad calls or lack thereof. However, this issue is a season(s)-long affair. The last time the Habs boasted a positive differential was 2015-16, under Michel Therrien. Between then and now, the Habs have placed in the bottom 10 in that category each season. There is no conspiracy afoot.
It's a shame too, because a lack of discipline affects every item on this list. More penalties lead to a greater chance that goals get allowed. More penalties lead to a much lower save percentage. More penalties lead to less time in the opponent's zone and less time to get in a groove offensively. An inability to win faceoffs even comes back to bite you much harder on the penalty kill.
It really may be the source of all of the Canadiens' problems. After all, they remain one of the best teams at even strength in terms of possession. You know when you're unlikely to have possession of the puck? On the penalty kill.
---
---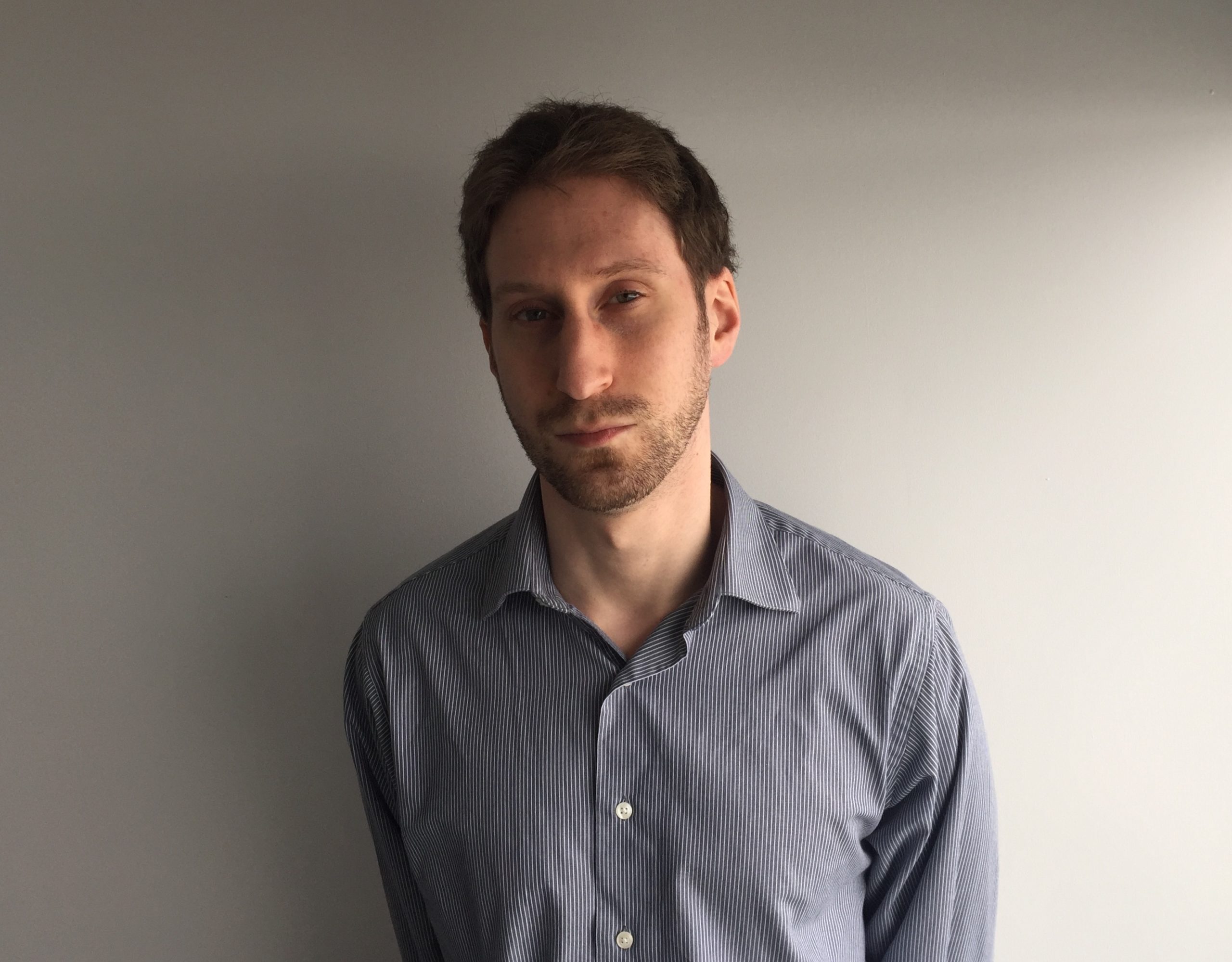 After 10 years of writing hockey, Ryan decided it was as good a time as any to actually join The Hockey Writers for the 2014-15 season. Having appeared as a guest on such programs as CBC Radio One's Daybreak, Ryan has also written for the Montreal Gazette and Bleacher Report and worked for the NHL itself and his hometown Montreal Canadiens. He currently writes about all things Habs for THW, with it being a career highlight for him to have covered the 2021 Stanley Cup Final as a credentialed member of the press.