The Montreal Canadiens continue to show improvement under interim head coach Dominique Ducharme. Beating the Winnipeg Jets 7-1 Saturday was more than just a mere sign to that effect, as the win provided the Canadiens with their largest margin of victory of the campaign, even going back to their streak of early-season dominance. However, if the Habs are indeed back to their early-season form, they've still got to contend with one nagging issue: overtime.
Canadiens 0-6 in Overtime, Shootouts
Six times the Canadiens have headed to overtime. Each time they've lost either in the extra frame (four times) or in a shootout (twice). Dating back to the season's first game against the Toronto Maple Leafs, in which Phillip Danault flubbed a clear-cut breakaway (albeit at the end of a long shift), the Habs have simply failed to translate their regulation speed into overtime success.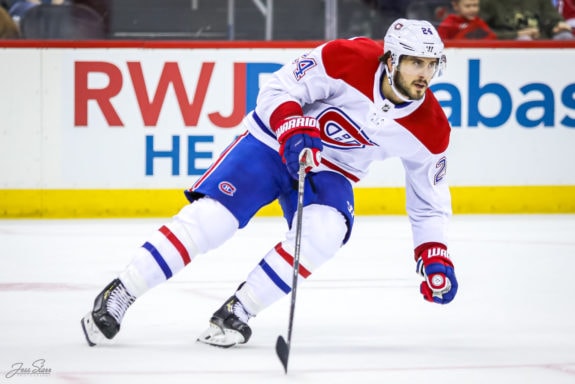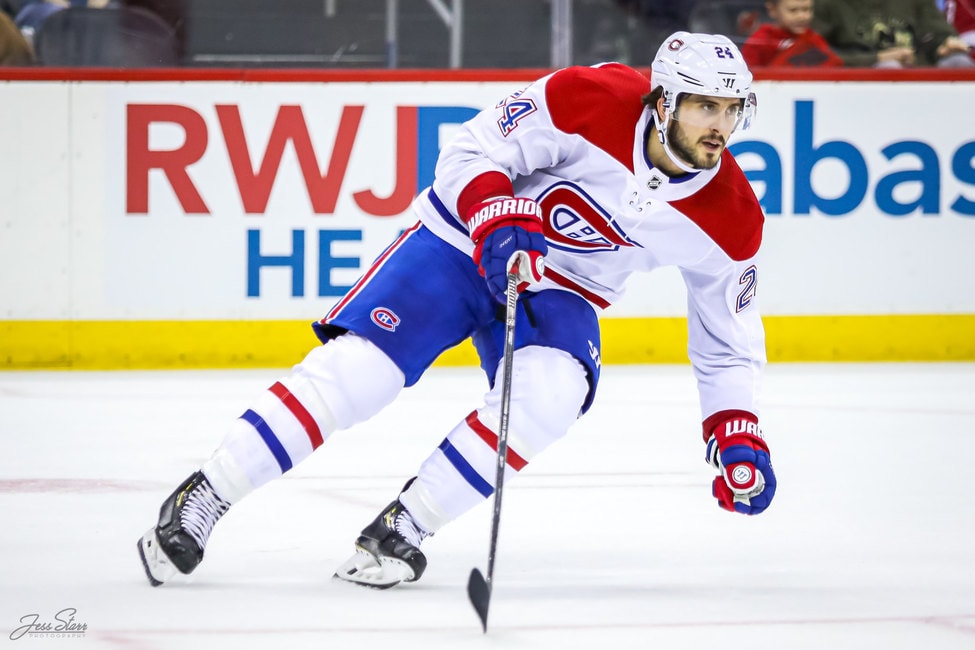 That one missed chance on the part of Danault set the tone for the rest of the season up to now, it would seem. In spite of getting regular chances, the Habs have just been unable to finish. It's true that the Canadiens may lack a superstar talent up front like almost everyone else in the division. However, if their sixth-ranked 78 goals scored mean anything it's that the Canadiens do have the offensive talent necessary to put the puck in the net. So, what's the hold-up? In a word, arguably "deployment."
Gallagher Rides the Pine
For example, a recurring theme has been Brendan Gallagher's lack of ice time in overtime. After being on the ice for the last four seconds of that very first overtime period against the Maple Leafs (when Morgan Rielly scored), the only four seconds he got for the record, Gallagher has played just two additional shifts the rest of the way. He played 43 seconds against the Vancouver Canucks and 19 seconds against the Ottawa Senators. That's it.
Hardly the amount of ice time you would expect the Canadiens to give their leading scorer in each of the last three seasons. Furthermore, curiously enough, it's not necessarily an issue of distrust. In five of the six games, Gallagher saw the ice in the final minute of regulation, twice deployed on the ice until the buzzer sounded.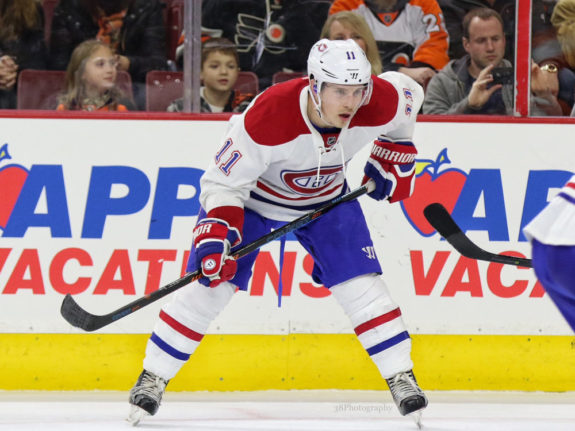 Maybe it's Gallagher's personal preference and a show of respect on the part of the coaching staff. God knows, Gallagher has earned it over his nearly 10 years as a Hab. Alternatively, maybe it's simply because the Habs feel his in-your-face style simply doesn't mesh well with three-on-three. Even if, for whatever reason, Ducharme and predecessor Claude Julien have felt his ability to consistently put the puck in the net is a hindrance, it simply wouldn't explain other odd occurrences.
Canadiens Keep Turning to Chiarot and Weber
For example, defenseman Ben Chiarot has seen the ice in every overtime period except one: a 2-1 loss to the Jets, in which Paul Stastny scored the game-winning goal in 36 seconds. Now, Chiarot has his strengths, strength itself being one of them. However, speed, relatively speaking, especially compared to the players opponents are icing, is not.
Granted, Chiarot probably has a step on Shea Weber, who's routinely and probably wisely been kept off the ice in overtime. However, two key points of which to take note: Chiarot is not what you would call an offensively inclined defenseman based on his NHL career up to this point…. And, in terms of cumulative time in overtime, Weber has still played over twice as much as Gallagher (157 to 66 total seconds).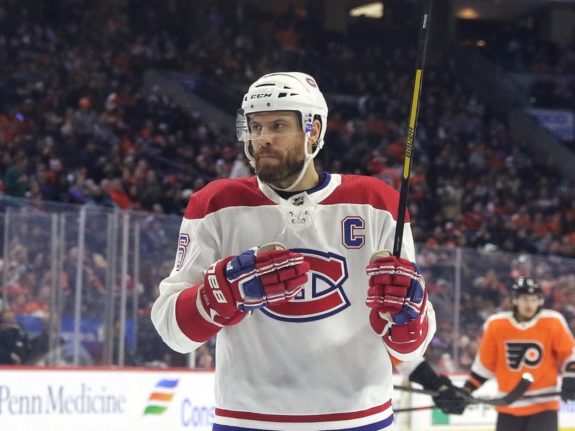 With newcomer Joel Edmundson having yet to play a single shift in OT, it's clear the Habs haven't lost their minds completely. All due respect to Edmundson, who has pleasantly surprised this season, but stay-at-home types don't really belong on the ice in overtime, which is what makes the ice time given to Chiarot and Weber so dumbfounding. Depending on defense in a run-and-gun game will just get you shot.
Additional Options for Canadiens on Defense
Granted, the Canadiens don't necessarily have a wealth of swift-skating defensemen to play atthree-on-three. Beyond Jeff Petry, there's really Victor Mete. And, for Mete to be played in overtime, he'd first have to be played, period.
However, alternatives like Brett Kulak (zero total overtime seconds in the five games he's played that have reached the extra frame) do exist. Nevertheless there's clearly a lack of trust there, in spite of the fact that Kulak has much more experience than, say, rookie Alexander Romanov, who himself has been kept off the ice in overtime his last three games. To be clear, these are all games the Habs have lost anyway. If their goal has been to keep potential liabilities off the ice, it hasn't been working.
Two additional things are worth noting: First off, the Canadiens don't necessarily need to play a defenseman at all in overtime. So, if Petry's dead tired, maybe go with three forwards instead of either Chiarot or Weber… which is what Ducharme, to his credit, did on several occasions the last time out.
Second of all, any conscious decision to leave specific players off the ice due to that aforementioned lack of trust would be a clear-cut case of overthinking it. Three-on-three overtime was designed for goals to be scored. If a player can skate and can score in regulation, they can play overtime.
Keep Playing Petry
Looking at the four goals the Canadiens have allowed, it's interesting to see how, push come to shove, the presumed trust factor is tossed aside whenever it's convenient. For example, Chiarot was on the ice for the first goal against of the bunch against the Maple Leafs, yet continues to be played consistently in overtime.
Meanwhile, Petry has been on the ice for two goals against (tied with Danault and Joel Armia). Each of the goals came against the Jets in the last two overtime games played. Does that mean Petry should be benched moving forward? Of course not. That would be crazy, because he's one of the Habs' top weapons. Ditto for Gallagher.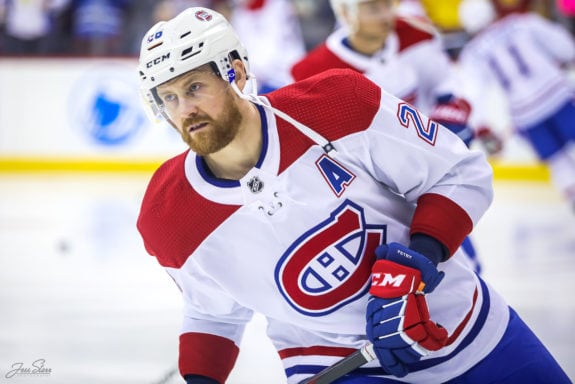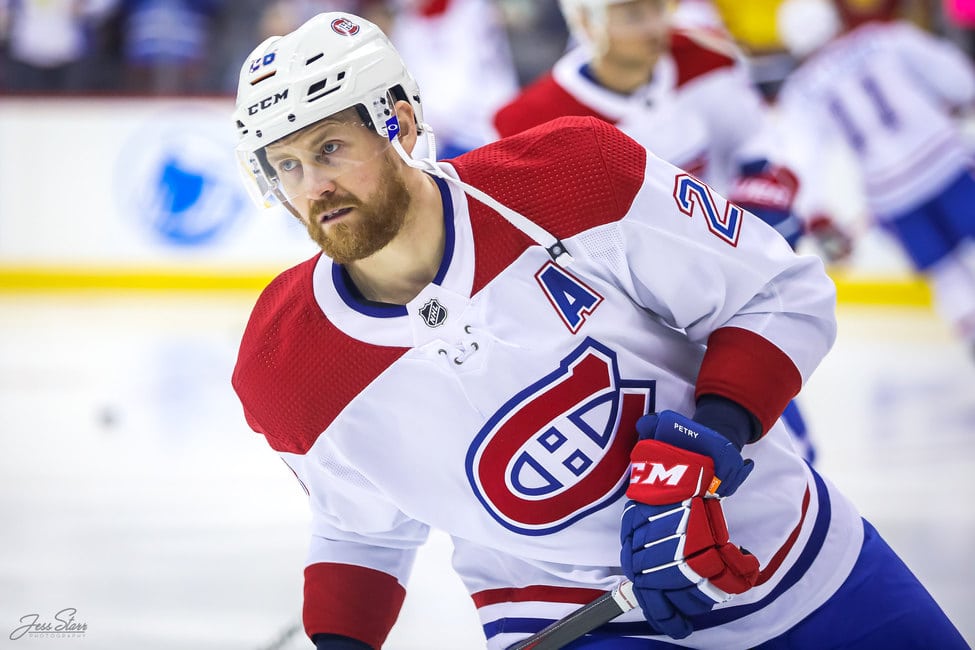 Ultimately, if you leave your top offensively skilled weapons off the ice, you'd just be playing not to lose. And, not to hit the nail on the head too hard or anything, but how has that been going so far for the Habs?
Hopefully, with Ducharme seemingly embracing change, the Canadiens will be able to turn a corner and get their game going in overtime. Of course, hopefully they play more games like they just did and don't need to, but it always pays to be prepared. Routs may be rare, but goals in overtime aren't. It's about time the Habs make the proper adjustments so that those goals are not just being scored on them.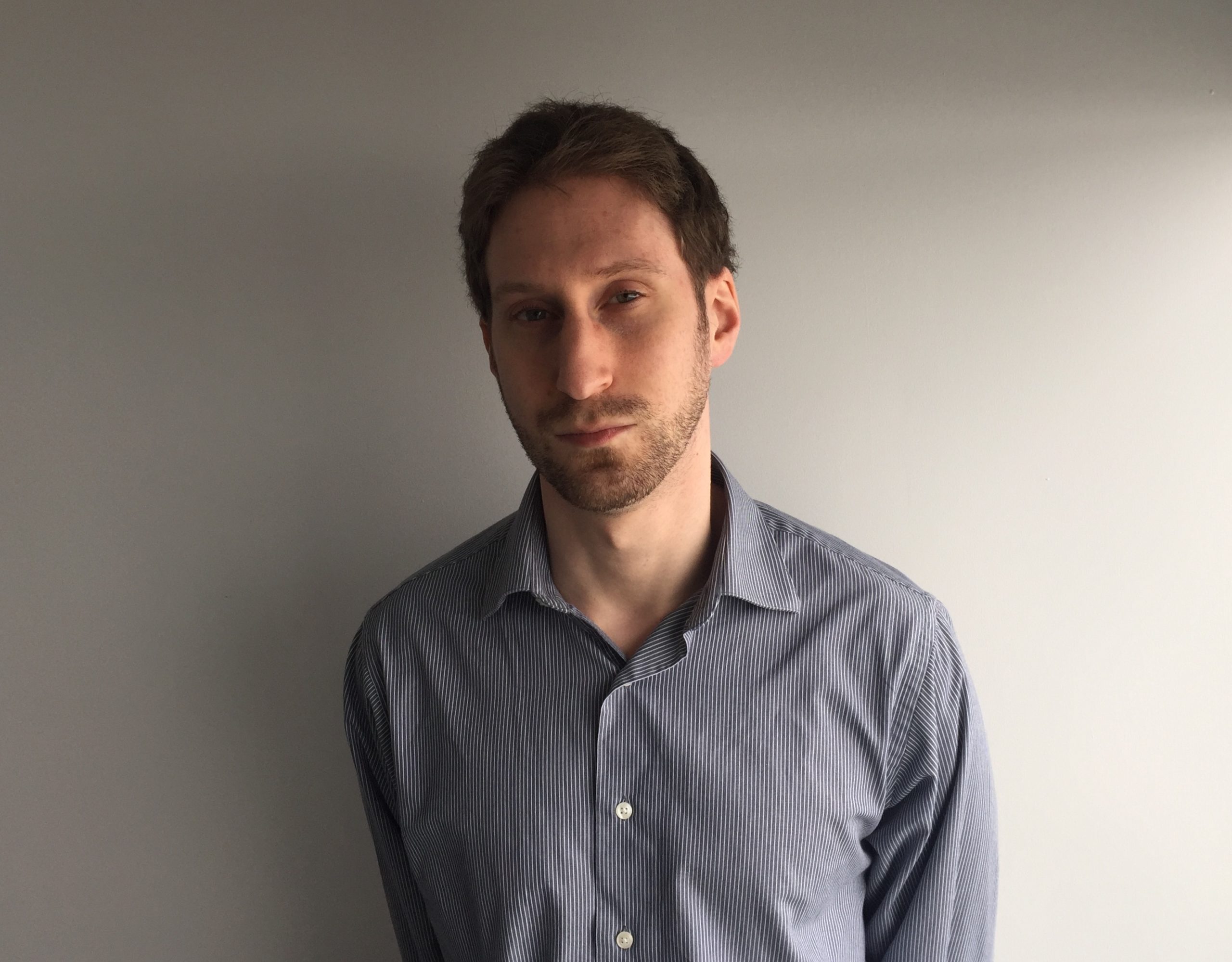 After 10 years of writing hockey, Ryan decided it was as good a time as any to actually join The Hockey Writers for the 2014-15 season. Having appeared as a guest on such programs as CBC Radio One's Daybreak, Ryan has also written for the Montreal Gazette and Bleacher Report and worked for the NHL itself and his hometown Montreal Canadiens. He currently writes about all things Habs for THW, with it being a career highlight for him to have covered the 2021 Stanley Cup Final as a credentialed member of the press.