At this point, the Montreal Canadiens need another depth defenseman like a third arm. It sounds good in practice, but it certainly wouldn't look or feel right, especially if we're talking Zdeno Chara.
Chara Persona Non Grata in Montreal
It's not simply that Chara, who just signed with the Washington Capitals, is a former Boston Bruin. Neither is it just that Canadiens fans have a love-hate relationship with the behemoth defenseman, in that they generally love to hate him, especially after he rammed ex-Canadiens captain Max Pacioretty's head into a stanchion, breaking his neck, almost a decade ago now.
Granted, that's part of it, but most of it is that there simply wouldn't have been room for Chara, especially at this stage of his career. Sure, it sounds good that there had reportedly been mutual interest, with Chara apparently approving of the way general manager Marc Bergevin has built his team.
Undeniably, the fact that Chara, a proven winner, would so much as consider joining the Canadiens is a testament to Bergevin's impressive work this past offseason. However, even though Chara has since moved on, the fact that Bergevin would so much as consider Chara is why this is far from a moot point.
Bergevin, Canadiens Likely Done
Of course, to be fair, Bergevin went on record at a press conference Sunday afternoon as saying that he anticipates going with the current group he has heading into training camp, barring injury. Furthermore, with the moves Bergevin has made, it's abundantly clear the Canadiens are in win-now mode. That much is clear by the depth signings Bergevin has already made, like Michael Frolik as a potential 13th forward when he has shown a recent capacity to score 30-plus points in a bottom-six role.
Assuming Chara would have been a similar depth signing on defense (judging by his $795,000 cap hit with the Capitals), which is the only way it would have made the slightest bit of sense considering his in-decline skill set, why bother? The Canadiens have plenty of depth defensemen, especially on Chara's left side. In fact, the left side currently comprises Ben Chiarot, Joel Edmundson and, in theory, rookie Alexander Romanov.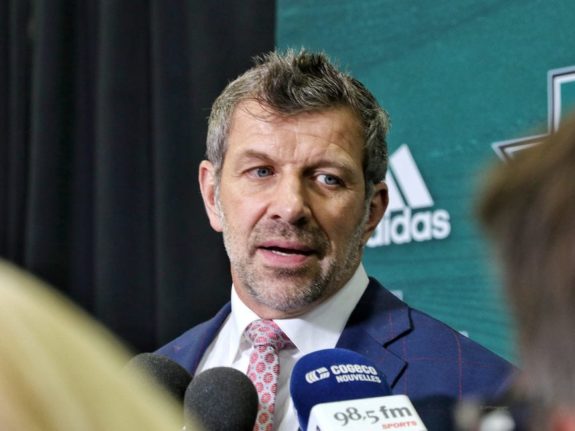 With the Edmundson signing, Brett Kulak was effectively pushed from the second pairing alongside Jeff Petry, potentially all the way down to the Taxi Squad, if that. Meanwhile, the 22-year-old Victor Mete, who played on the right side these past playoffs, has slotted in on the left instead for most of his young career. He's another depth option.
Chara vs. Romanov
In effect, as Chara had been uninterested in a reserve role with the Bruins, for the signing with the Habs to have had even a shot at working out, the Canadiens would have had to at the very least push Romanov down on the depth chart. That would have meant either seventh-defenseman duty or an automatic demotion to the American Hockey League to give him the ice time he presumably needs as a top prospect. As Romanov has a European Assignment Clause in his contract (per CapFriendly), he would have been able to go back to Russia, in which case the Habs would have had zero say-so regarding his ice time.
Romanov's upside is such that he projects as potentially a better No. 2 defenseman than Chiarot, which isn't meant as much a knock on the latter but rather praise for the former. Romanov obviously has a lot to prove and limited third-pairing minutes in the NHL should be the minimum he should be getting while acclimating to the North American game.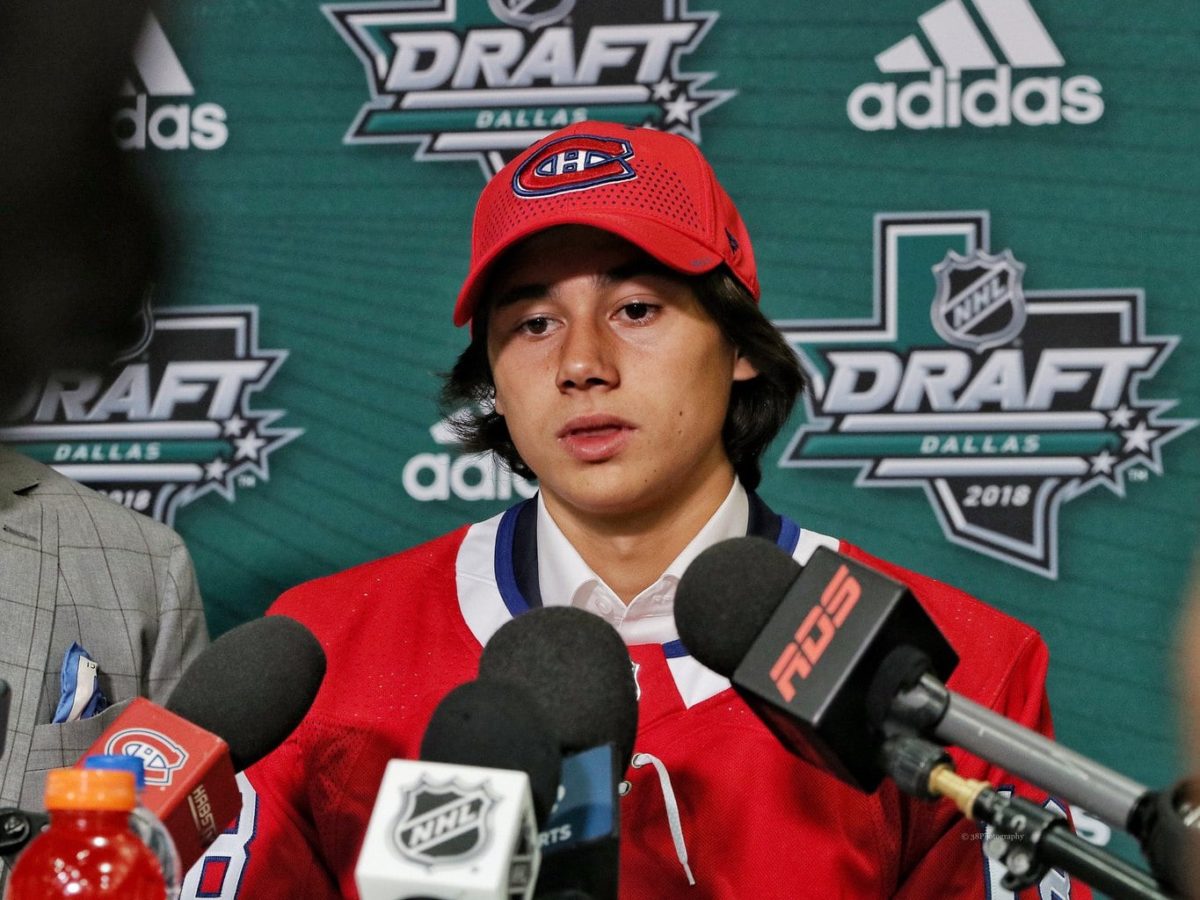 More to the point, while the Weber and Chiarot pairing hasn't been a liability, Chiarot is far from an ideal partner for Weber, a stay-at-home shutdown defenseman who needs a puck-mover to adequately complement his skillset. Romanov may be that guy, but he also may not. If the Canadiens are serious about contending, and they should be due to their newfound depth up front and in net and the easier North Division in which they now find themselves, that No. 2 defenseman is the missing piece… not Chara, not by a longshot.
That's why the Edmundson acquisition speaks more to a redundancy in the line-up ahead of the NHL Expansion Draft next summer more than anything else. Until then, Edmundson can serve the Canadiens well, on the penalty kill for example. Regardless, his $3.5 million cap hit could have been better allocated toward signing a legitimate No. 2. If there was one minor misstep Bergevin made this past summer Edmundson was it. Chara would have been a second and a larger one to boot.
Habs Must Balance Depth and Logic
Depth is generally good to have, especially these days. However, there is a such thing as too much, especially when the Canadiens must properly balance their aspirations of contending now with their hopes of contending in the future, with the help of a fully developed Romanov/ Mete for example.
Bergevin has been down this road before. He signed a past-his-prime, soon-to-be 40-year-old Mark Streit on a bargain deal to help replace Andrei Markov, once it became clear the latter wouldn't be returning for the 2017-18 season. Streit lasted two games, before the contract was terminated. Chara is even older… not just older than Streit was three years ago. He's older in absolute terms by nine months. Of course, they're different players and the fact that Chara has played regularly for all intents and purposes since the Streit SNAFU is proof he still has at least something to give.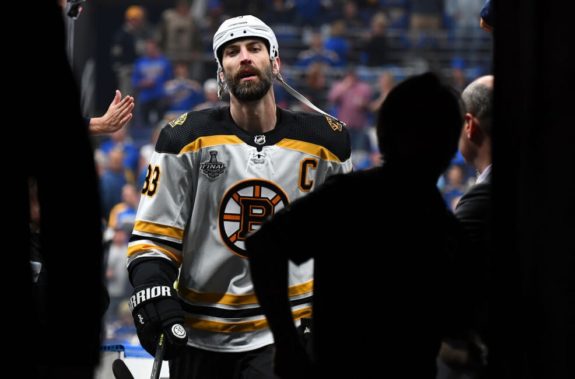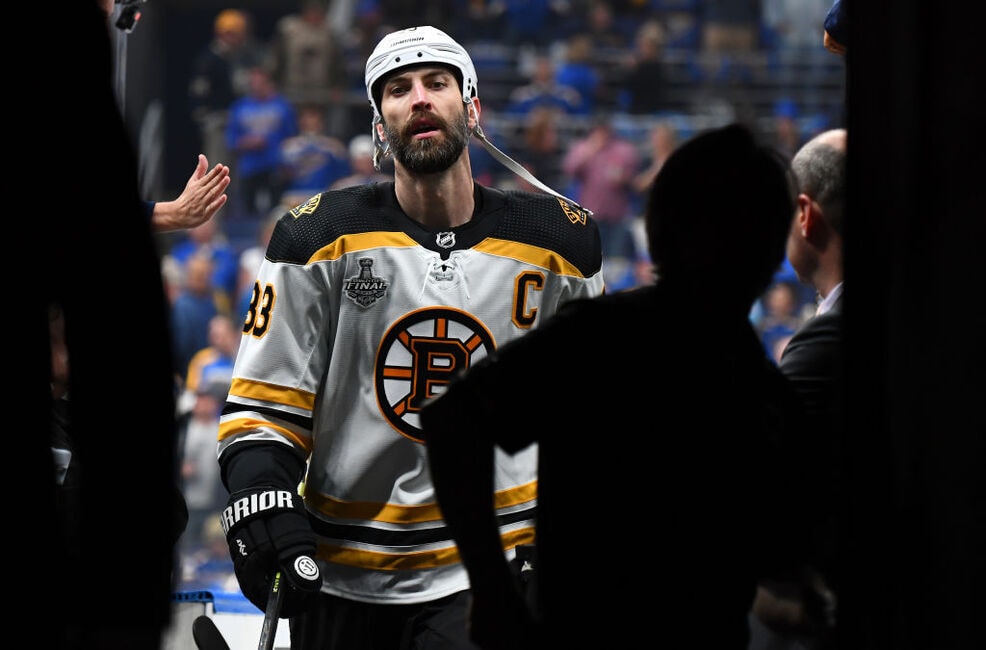 By the same token, Chara's ever-decreasing ice time from 23:07 per game in 2016-17 to 19:47 these past playoffs, fourth among Bruins defensemen and just one second ahead of Matt Grzelcyk, is a red flag. It was a similar story with the since-bought-out Karl Alzner with the Capitals, before Bergevin signed him in 2017. As recently as 2015-16, Alzner was third overall on the Caps in terms of ice time (21:23). By the 2017 playoffs, he was No. 13… seventh among defensemen.
To reiterate, another seventh defenseman is simply not what the Canadiens need. Even with a greater need for depth this specific season, Bergevin should know better than to draw from that same well again, three arms or not. With Chara thankfully out of the equation and Bergevin on record as being done tweaking his roster, hopefully he does.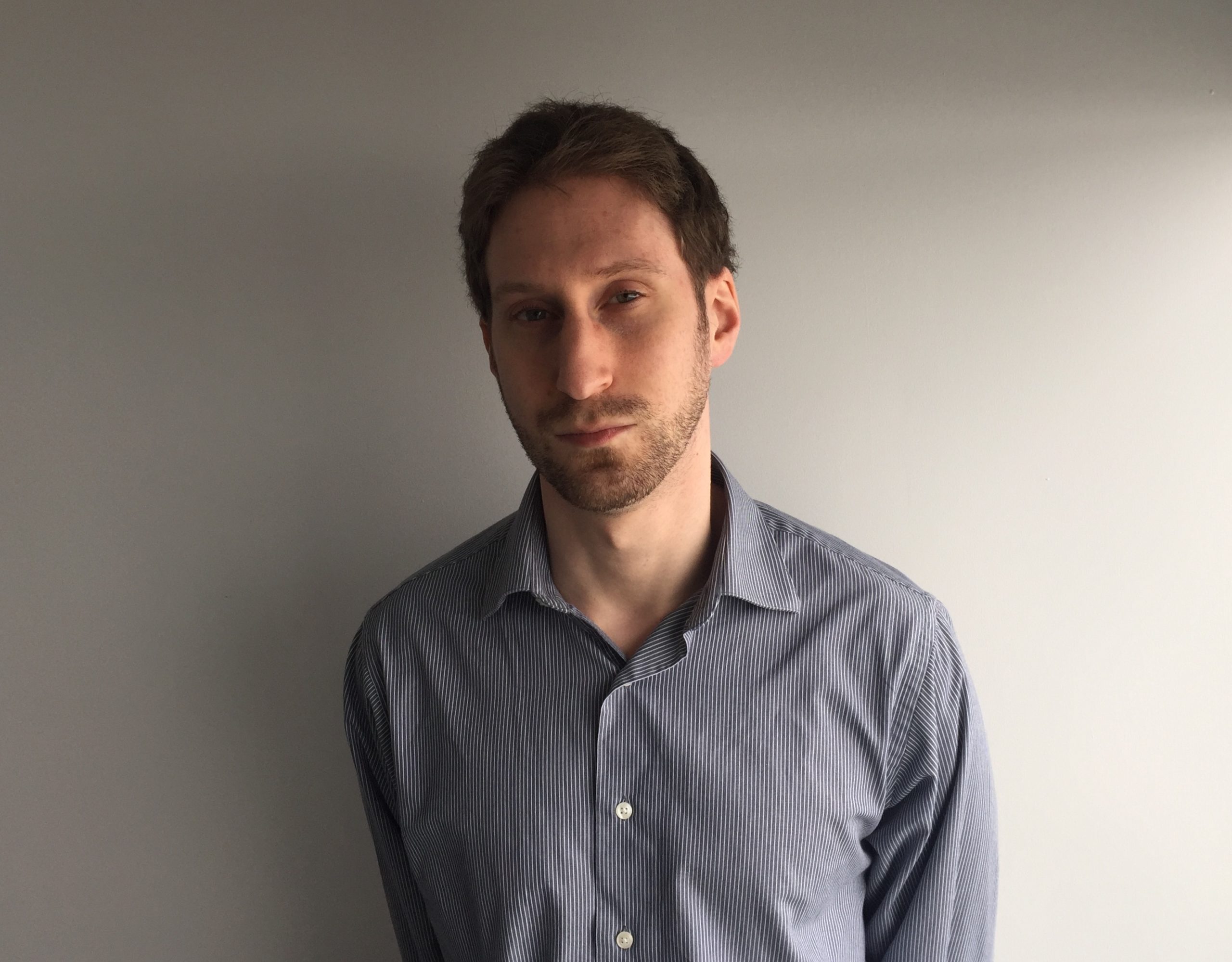 After 10 years of writing hockey, Ryan decided it was as good a time as any to actually join The Hockey Writers for the 2014-15 season. Having appeared as a guest on such programs as CBC Radio One's Daybreak, Ryan has also written for the Montreal Gazette and Bleacher Report and worked for the NHL itself and his hometown Montreal Canadiens. He currently writes about all things Habs for THW, with it being a career highlight for him to have covered the 2021 Stanley Cup Final as a credentialed member of the press.