Heading down the regular season stretch, the Montreal Canadiens have gone on an impressive run to separate themselves from the pack. They've gone 7-2-1 in their last 10 games to clinch the Atlantic Division title and home ice advantage to start the playoffs.  They're on a five-game winning streak during which they've averaged 3.8 goals for per game versus a minuscule 1.2 goals allowed.
It's the perfect time of year for any team to be peaking and gaining confidence. As rosy as this latest run has been, there is some bad news to be taken with the good. Perhaps the most notable aspect of the Canadiens' game of late has been their special teams.
Killing Me Softly
The penalty kill has been simply outstanding over the past 10 games, killing off 18 of 21 short handed attempts. This 85.7% success rate is equal to the league-leading Florida Panthers season total. Montreal has only given up a power play goal in three of the last 10 games, and are a perfect 11 of 11 and counting over the last five wins.
The recent heroics have moved the Canadiens from a league ranking of 23rd on the penalty kill at the Christmas break all the way up to 14th. This is largely because they now sit an impressive fifth overall in home ice penalty killing percentage. That's even more remarkable considering they're the seventh most penalized team at home. Carey Price has been lights out since Claude Julien returned as head coach, but it's nice to see Al Montoya and company continue the pace even in games where the franchise goaltender has been resting on the bench.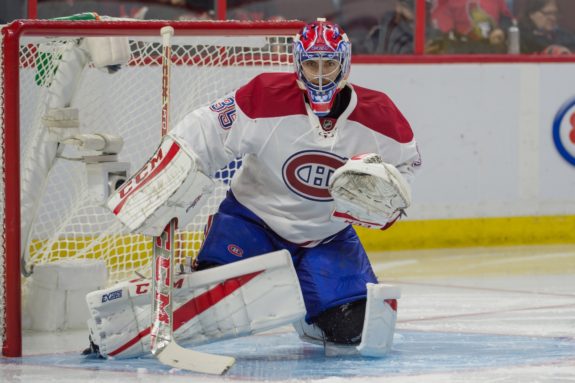 There is room for a little skepticism. Nine of the past 10 games were against power plays ranking 18th or worse, and they've only played two playoff teams in that span. Despite improving dramatically to 85.2% in the friendly confines of the Bell Centre, the Montreal penalty kill still sits a lowly 25th overall away from home (76.8%). In the last three road games, though, they have killed a promising seven out of eight penalties, including going two for two against the NHL's fourth best power play in Tampa Bay.
Power Struggle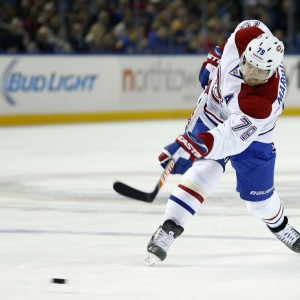 With the penalty kill rolling, have they had the power play to match? In a word, no. In fact, it's been the opposite. Where the Canadiens have killed 18 of 21 penalties in their last 10 games, they've only scored three goals on 21 power plays. Zero of those goals came during their current five-game winning streak, which provided them with 10 power play opportunities.
There is room for optimism. It's nice to know they're capable of winning five in a row fairly handily without relying on the man advantage. Also, despite this abysmal slump, the Canadiens are still in the top 13 in league power play percentage at 19.7%. That keeps them just barely behind their first round playoff opponents the New York Rangers, who sit 11th at 20.0%.
A Small Price to Pay
Ultimately, the best practice should be to stay out of the penalty box. With this edition of the Canadiens, I don't subscribe to that theory. They need to be particularly aggressive and not afraid to stick up for each other. That means sometimes taking a penalty as a sort of investment to send a message that they refuse to be pushed around while promoting the team attitude that no man is left behind. They rank 12th overall in times short handed for the season, proving they do thrive even when taking penalties.
Let's just hope the power play kicks it up a few notches in the playoffs so the Rangers won't be able to do the same.