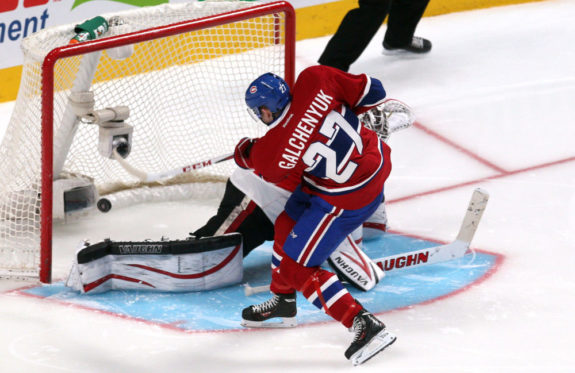 Ahhhh… the optimism, hope and excitement that surrounds NHL locker rooms in September before the start of a new hockey season. Everyone saying all the right things; every new addition seemingly a perfect fit; and new coaches' honeymoons with the fans, media and organizations seems like they'll last forever — until a few losses early on changes that vibe from saviour to goat. That's right, new head coach of the Colorado Avalanche Patrick Roy. Enjoy it while you can. It's probably going to hurt quite a bit before it gets better.
Last season the Habs were one of the league's biggest surprises, finishing atop their division. Nobody is predicting that again, especially with the realignment that now sees the high-and-mighty Detroit Red Wings move east to the newly-formed Atlantic Division. Should the Canadiens be afraid?
I believe the presence and impact of the Red Wings is completely overstated. Sure, they have been a league powerhouse for many years now. Sure, they have some of the top players in the league including Pavel Datsyuk and Henrik Zetterberg. And sure, they have a solid young goalie in Jimmy Howard.
But no matter how you want to paint that barn, Detroit is still an aging team that ain't what it used to be. Their big signing over the summer, Daniel Alfredsson, is one injury away from hanging them up for good and it's debatable what kind of contribution the aging former Sens star will have in motown. And remember, Detroit barely made the playoffs last year. Sure, they took the eventual cup winners the Chicago Blackhawks to the brink in that playoff series, but didn't the Habs do the same to the Bruins back in 2011?
If the Canadiens continue to build upon their successes and lessons of last year, if they stay away from the injury bug, if Carey Price plays to his full potential and their youngsters continue to push forward, Michel Therrien et al should see an improvement in their team and a clear path to the playoffs.
A lot of "ifs" but really no different than any other team. Making the playoffs is extremely competitive in today's NHL and dependant on a lot of factors. So here are five stories to watch out for this year:
1. Carey Price
The time is now for Carey Price. The Canadiens have a few solid, young goaltenders in their system especially now with the signing of local boy Fucale. Price is no longer a racehorse with a pedigree. He's a veteran who either is going to take his play to the next level, or not. The Canadiens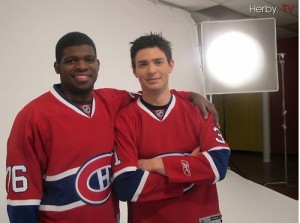 went with him over Halak; they have given him every opportunity to succeed; and this year he has another new goalie coach in Stephane Waite. He has a lot to play for this year, including a spot on the Canadian National Olympic team. The Olympic net is wide open for Price if he can perform the way he did to start last season; and the common belief is the Canadiens will go as far as Price will take them.
2. Brian Gionta
Captain Gionta has performed admirably since coming to the Habs in Bob Gainey's 2009 makeover of the team. But the last few seasons have been rough for the aging winger. Gionta's success lies in his ability to use his foot speed and his overall work ethic. If his body doesn't hold up, or he lapses into scoring droughts like he's been prone to the last few years, don't be surprised if he doesn't finish the season in Montreal. But he still has the ability to be a difference maker when he's on.
3. P.K. Subban
The reigning Norris trophy winner still has a lot to accomplish. He could step into truly elite status by defending the Norris trophy – which hasn't been done by anyone in the last generation not named Nicklas Lindstrom. He also has all the abilities to truly be one of the best of the game. What makes him better than Karlsson or Letang is his physical prowess. Subban can puckcarry, score and hit. He came to camp in great shape, and might even lead the team in points by season's end. And he's playing for his long-term contract, besides cementing his Olympic spot. This is going to be a big year for Subban and the Canadiens' fortunes count on it.
4. The Youngsters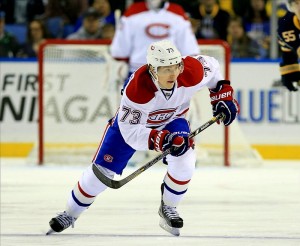 Alex Galchenyuk and Brendan Gallagher were pleasant surprises last year and performed above expectations. Last year, Gallagher could have easily won the Calder as the year's top rookie. But now the feisty forward is known around the league and will face better players. Galchenyuk wasn't so much of a surprise given his pedigree but now the team will be looking for him to forge ahead and improve on his numbers.
But those two were so last year. This year, Jarred Tinordi and Michaël Bournival are the new kids on the block. For me there was no question Tinordi was making this team – especially in Emelin's absence as he recovers from knee surgery. The first rounder brings a physicality that the Canadiens sorely need.
It's Bournival who has been the biggest story of this preseason. You might remember he was what Montreal got for Ryan O'Byrne in the trade with Colorado a few seasons back. O'Byrne is now playing in the KHL. Bournival, who I rightly predicted would make the team a week ago, has made the most of this camp and could help the Habs out a lot if he can produce from the fourth line.
Bournival will start the season with the #habs

— HabsFaninLeafLand (@HabsFanLeafLand) September 21, 2013
Bournival's foot speed, ability to finish and versatility make him a serious upgrade from the Travis Moen's of the world and could be another breath of fresh air for the team like Galchenyuk and Gallagher were last year.
5. The New Acquisitions
The Canadiens made three offseason signings of significance: Daniel Brière, George Parros and Douglas Murray. Parros and Murray are hurt so we can't determine as of yet if their physical prowess will help the team. Parros should be able to put a bit of hesitation into the opposition if they choose to chase the team's diminutive forwards. If Tinordi brings the physical side of his game to the ice, Murray may be dealt before he even plays a regular season game.
Brière is nearing the end of his career, but still has a lot of skill. Though he doesn't bring much of a physical element, the cagey winger seems to be developing good chemistry with Max Pacioretty and David Desharnais. Michael Ryder was a big disappointment in the playoffs last year and that's when Brière traditionally brings his A-game. So if he can rebound from last year, score 20 goals and then take it up a notch in the playoffs, his signing will have been worth it. That is, if the team can get to the playoffs.
Ari Grief is a story to watch in himself. Catch him on Facebook and on twitter: HabsFanLeafLand
I'm a goalie — apparently that says a lot. Writer, producer and bon vivant I'm from Montreal but live in Toronto and write from that perspective on HabsFanInLeafLand.com. Young enough to be hip; old enough to remember where I was when Guy Lafleur scored against the Bruins in the infamous "too many men" game in the '79 playoffs. Can you say that?
You can contact Ari Grief on Facebook or on twitter @habsfanleafland