Montreal Canadiens head coach Michel Therrien got it right, following his team's final game of the season against the Tampa Bay Lightning. He just chose the wrong words.
Therrien: "I felt that physically and mentally we were drained. It's disappointing but I guess those things happen." #HabsIO

— Dave Stubbs (@Dave_Stubbs) May 13, 2015
 Canadiens vs. Lightning, aka the Better Team
There's no debating that the Lightning were the better team in Game 6. If the 4-1 final score wasn't an indicative enough metric to justify such a statement in your eyes, it's your lucky day (well, luckier morning after, anyway). You have your pick of many that say the exact same thing.
Following a trend that likely determined the outcome of the series, the Canadiens got out-powerplayed one goal versus zero
Meanwhile, the Canadiens got out-faceoffed 36-26
And, in spite of holding the edge in shots each game up to Tuesday, 173-127 overall, the Habs got outshot with their fates on the line 28-19
What is perhaps the most damning stat of the night is that, despite getting outshot, the Canadiens got outhit 33-22. Think about that for a second… and how it's illegal to hit someone without the puck… and how the Lightning had the puck most of the night.
For whatever reason, the Lightning just seemed to want it more.
Really, only a fool would argue that the Canadiens deserved to win the series based on that effort. So, even though Therrien is receiving some heat for arguably throwing his team under the bus, give credit where credit is due: in this era of cookie-cutter quotes that don't really say anything, Therrien opted to tell the truth. He was disappointed.
Amen, brother.
All of Habs fandom is with you on that one. However, it isn't that Montreal got eliminated that is truly disappointing. After they fell behind 3-0, most fans out there were just grateful to get to watch two more games and dare to dream. It's the way they lost that has thrown fans for a loop after they had played so well for most of the series up to that point.
You can argue that they deserved a better fate as a result. But at the end of the day the better team won. Better teams don't fall behind 3-0. Better teams don't get scored on with literally one second left in that all-important third game. Better teams show up consistently when their season is on the line, even in losing.
So, Therrien is understandably disappointed in his team and in himself. He did use "we" in that "drained" quote after all. One can only hope that he meant it, because the failure is his as well.
Excuses, Excuses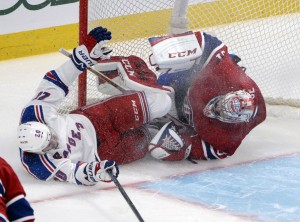 The main problem with what he said? The last part, the somewhat-apathetic "I guess those things happen" part. Those things are not supposed to. Especially not for the second straight season, after the Canadiens got eliminated in similar fashion in Game 6 of the Eastern Conference Final against the New York Rangers, listlessly getting 18 shots on goal in a 1-0 defeat. Hey! What do you know? They improved!
I guess they were physically and mentally drained then too. Of course, they didn't have Carey Price for most of that series, so no one really questioned that earlier-than-hoped-for elimination, even though a lack of quality of goaltending was not what did them in, in the end.
Ironically, it may have this year. However, seeing as Carey Price, who allowed 16 goals in six games on 154 shots (.896 save percentage) in the series, is the main reason Montreal got as far as it did, it's hard to throw any of the blame in his direction.
It's Therrien's job to properly prepare his team for each game. He by and large did it most of the series. He didn't do it properly ahead of Game 6. I guess those things happen too, as evidenced by all those first periods this season when the Habs came out flat.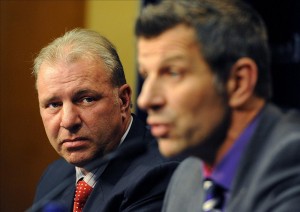 Therrien will not get fired, nor does he really deserve to. For all intents and purposes, he's coached the Canadiens to three straight 100-point seasons, getting to the second round twice and the third round once, exceeding expectations on at least two of those occasions (in 2013, the Habs were coming off a third-to-last-place finish).
Love him or hate his dump-and-chase coaching tactics, that's the resume of a pretty successful coach. And his success behind the bench, especially in 2013-14, has justifiably earned him some slack. Losing in the second round, even had the Habs been swept, is not proper cause for dismissal, especially for a team supposedly in transition.
It was an undeniably great 50-win, 110-point, Atlantic Division-championship season. But it can be built on. And, so, general manager Marc Bergevin has his priorities for this offseason. Looking for a new coach is not one of them. Finding a new buzzword should be.
"Disappointing" should meanwhile be stricken from everyone's dictionaries moving forward. If it creeps up again this same time next year, that's a step back instead.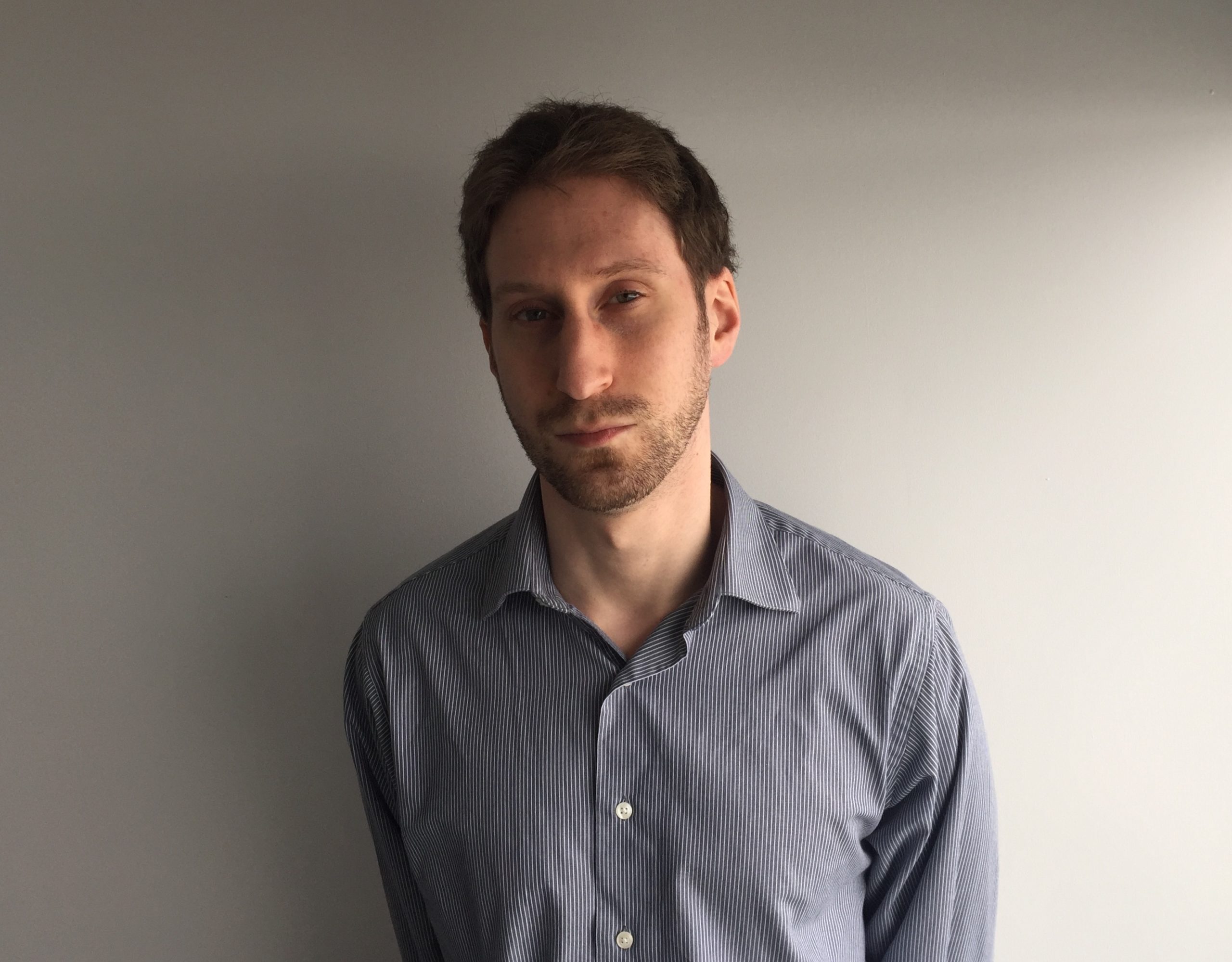 After 10 years of writing hockey, Ryan decided it was as good a time as any to actually join The Hockey Writers for the 2014-15 season. Having appeared as a guest on such programs as CBC Radio One's Daybreak, Ryan has also written for the Montreal Gazette and Bleacher Report and worked for the NHL itself and his hometown Montreal Canadiens. He currently writes about all things Habs for THW, with it being a career highlight for him to have covered the 2021 Stanley Cup Final as a credentialed member of the press.