It's easy to look back with regret in retrospect. After having seen yet another first-round pick switch organizations, with defenseman Noah Juulsen having just been claimed off waivers, the Montreal Canadiens may be on the verge of second-guessing themselves. They shouldn't.
Canadiens Take a Chance
Truth be told, if there was ever going to be a season in which Juulsen would have slipped through, it probably would have been this one. With so many teams experiencing cap trouble, the Canadiens included to the point that coach Claude Julien said at a training-camp presser they'd only be able to keep 21 players, the argument is the Habs were right to try.
There had been a theoretical alternative. It involved having Paul Byron help form the Canadiens' taxi squad and waiving him instead. Considering Byron's $3.4 million cap hit and the fourth-line role he is projected to play (beside Jake Evans and Artturi Lehkonen), from a financial perspective it made the most the most sense. Who would be willing to take on that hit? This season of all seasons, with the cap staying flat at $81.5 million?
However, there is little doubt, from a skill perspective, Byron has earned a spot. He is one of the Canadiens' 12 best forwards, bar none, not to mention an alternate captain alongside Brendan Gallagher. Had the Habs buried Byron's contract, they would have been losing the services of an incredibly versatile forward capable of elite-level penalty killing and putting the puck in the net at an efficiency rate reminiscent of protagonist gunslinger shooting up a gang of enemies in a climactic end-of-movie showdown (17.4%, effectively double the league average).
Juulsen Falls on Habs' Depth Chart
In contrast, Juulsen was not one of the Canadiens' six best defensemen. He theoretically could have made it as the Habs' seventh defenseman, but, to make that a reality, Canadiens general manager Marc Bergevin would have realistically also had to either bury or trade the superior Brett Kulak. Instead, Kulak remains as the Habs' third-pairing left-handed defenseman beside rookie Alexander Romanov (shifted to the right) as part of what is an undeniably stronger defensive corps as a result, with Victor Mete projected to stay on as that seventh defenseman instead.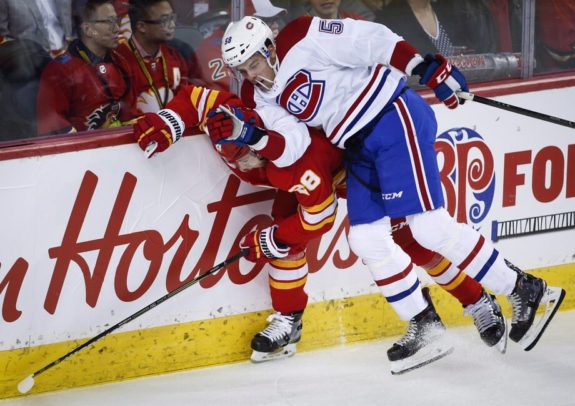 In a season in which the Canadiens have the potential to come out of an easier North Division (relative to the Atlantic), Bergevin's decision to waive Juulsen (and the newly signed Michael Frolik and Corey Perry) is logical. Granted, considering the amount of praise Perry has earned this training camp, it was a bit of a curve ball, but, from a sheer staying-as-competitive-as-possible standpoint, the Habs arguably put the right players on waivers.
It of course would have been nice for Juulsen to stay on. After all, he's just 23 and still has upside, in spite of having last played an NHL game in 2018. Of course, Juulsen (2015) represents one of now 11 straight first draft selections on the part of the Canadiens not to stick on with the team through their primes for one reason or another. However, Juulsen needs to play, and, considering he had reportedly been healthy for the playoffs and didn't get a shot then, chances were slim he would get a regular shift in a shortened 56-game schedule, in which every game means that much more, especially as seventh defenseman.
Juulsen Joins Panthers for Better Opportunity
Ultimately, this is the best result for Juulsen personally, having gotten claimed by the Panthers, who now must keep him on their roster. Considering ex-Canadiens director of amateur scouting Shane Churla now serves the same role with the Panthers, it's hardly a surprise. Julien even suggested Churla had a significant hand drafting Juulsen back in 2015.
"[Waivers were] meant… to give players an opportunity to move elsewhere if they didn't feel they were getting an opportunity," added Julien when responding to questions on the matter.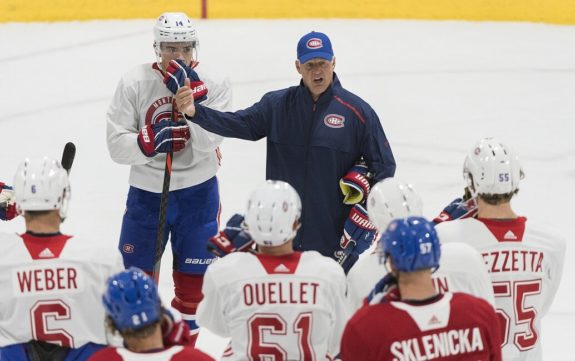 Now Juulsen has more of an opportunity. The Canadiens have more of one too. Granted, the Canadiens would have had as strong of an NHL roster had Juulsen slipped through waivers as they must have hoped at the time (and stronger organizational depth to boot), but there's no point regretting the decision in hindsight. It wasn't the only one they could have made, but, in order to win now, it was the best one.
---
---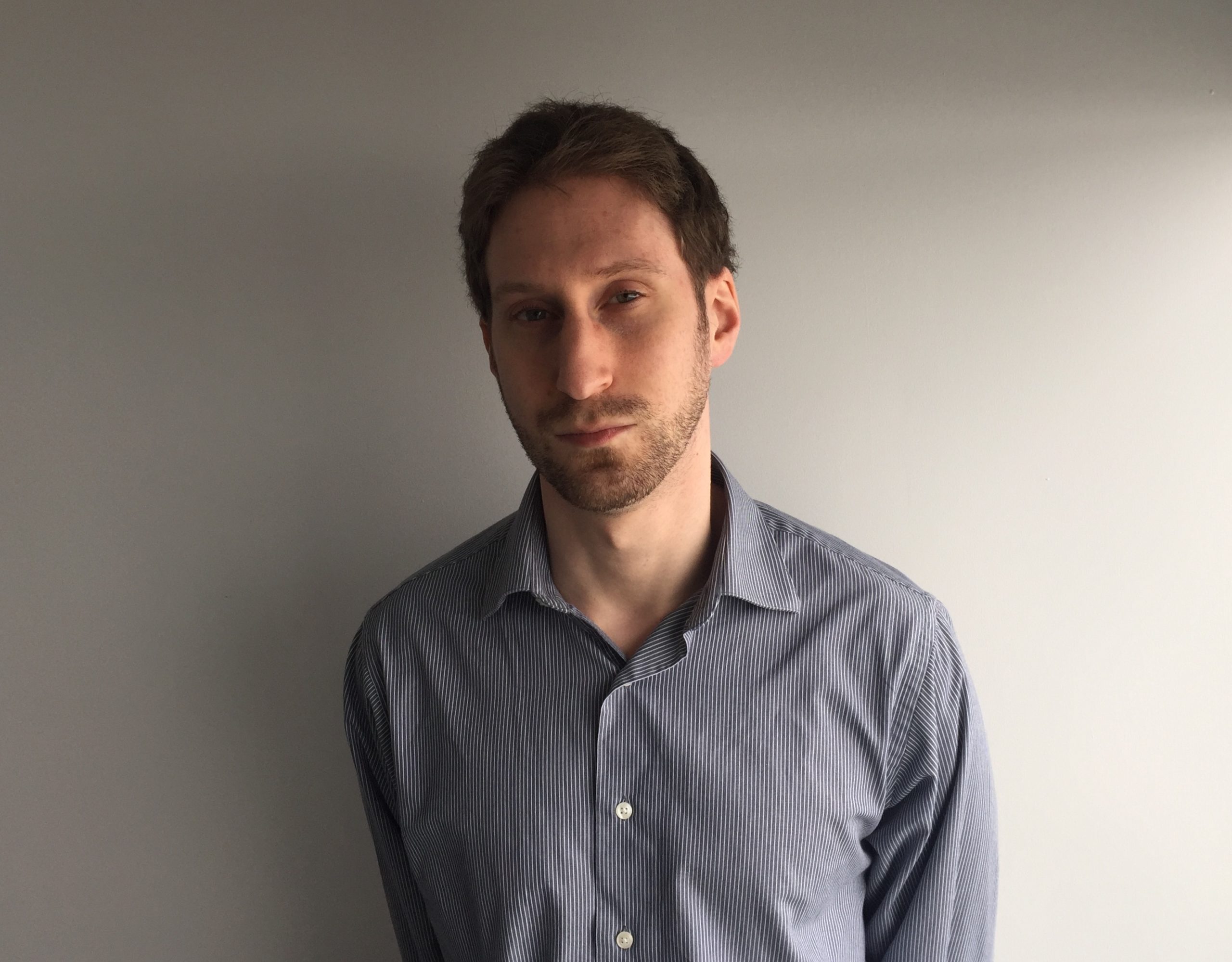 After 10 years of writing hockey, Ryan decided it was as good a time as any to actually join The Hockey Writers for the 2014-15 season. Having appeared as a guest on such programs as CBC Radio One's Daybreak, Ryan has also written for the Montreal Gazette and Bleacher Report and worked for the NHL itself and his hometown Montreal Canadiens. He currently writes about all things Habs for THW, with it being a career highlight for him to have covered the 2021 Stanley Cup Final as a credentialed member of the press.